Did you go on family beach vacations as a kid? I did. We went to the Oregon coast every year and stayed in a resort right on the sandy beach. It's a memory I'll always cherish.
During a recent beach vacation to the El Dorado Royale Resorts in Riviera Maya, we were introduced to a new way to experience family vacations and I wanted to pass this information along to those of you who are looking for the perfect luxury family resort in Riviera Maya. It's called Generations Resort and it will blow your mind.
» You might be interested in the 10 Best Things to Do In Riviera Maya.
⇒ Find the best deal, compare prices, and read what other travelers have to say about Generations Resort on TripAdvisor, or check prices and make a reservation on Expedia.
Generations Resort is located along a long swath of beachfront property south of Puerto Morelos, near the adults-only El Dorado Royale and couples-only El Dorado Casitas Royale. Its close proximity to these other resorts makes it a prime location, because amenities and restaurants are shared among all three, but that's not even close to all it has to offer.
The resort is a relatively new addition to the Karisma family of resorts. It was envisioned to be Mexico's premiere all suite, all butler, all gourmet inclusive resort, and it more than lives up to that standard. You read it right – every room is a suite, complete with a minimum configuration of a large bathroom, sitting area with couch that can be made into a bed, and spacious bedroom with King-size bed. Every suite comes with its very own butler.
With a family to keep track of, getting around a large resort without losing someone is a challenge, so Generations was built with a much smaller footprint. The large, main pool extends across the entire front side of the resort and is large enough not to feel crowded. Each and every room has either a swim-up access to the main pool, or access to a pool that can be reached from the suite's balcony.
When it comes to dining, you don't have to go very far. All of the four a la carte restaurants are located in one building, on different floors. Each restaurant has a 180-degree view of the Caribbean Sea, and each has its own style and decor to make it feel like you're dining around the world. If you're there with extended family, you can all be seated together at larger tables.
No matter what you might need, nothing is too much to ask of your private butler. They can stock the mini-fridge with beverages at your request, even prior to your arrival. They can attend to just about any need you may have, which is intended to take the stress off and enable you to fully relax instead of worrying about the details. It's really the perfect luxury family resort in Riviera Maya
Of course, being a family resort, Generations doesn't cater to everyone, and you might find the need for a different type of resort, especially if you're having your wedding on the property. That's another unique and convenient aspect of three Karisma resorts being located right next to each other. Those members of your party who are seeking adults-only solitude can stay at El Dorado Royale, while couples can stay at the quieter El Dorado Casitas Royale next door. Each of these three resorts offer a true luxury experience.
Book your stay here
Tours to Book:
⇒ Read what other travelers have to say about Generations Resort on TripAdvisor.
Quick. Check these necessities off your prep list!
Like this post? Why not save it to Pinterest?
(Thank you to Karisma Resorts for giving us a tour of Generations Resort. All opinions expressed in this article are entirely our own.)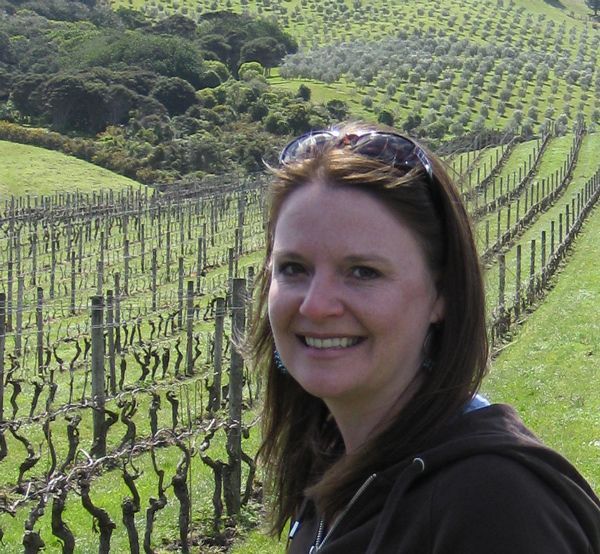 Laura Lynch, creator and writer of Savored Journeys, is an avid world traveler, certified wine expert, and international food specialist. She has written about travel and food for over 20 years and has visited 70+ countries.