A Christmas holiday doesn't have to be spent at home. There are dozens of fantastic Christmas holiday destinations, where the holiday cheer can be felt throughout the city, or where you can just go to relax and unwind, away from your daily life, and to recharge for the coming new year.
For the past three years, we have traveled to a new destination every year for Christmas in Europe. At first we were sceptical that anything would be open around Christmas and we'd have to hole up in our hotel room and eat at the one fast food restaurant that stayed open.
But that hasn't been the case, anywhere we've gone. We've always found fun and exciting things to do and wonderful meals on Christmas day.
A big part of enjoying a Christmas holiday away from home is ensuring there will be services open and things to do while you're there. So, with the help of the travel blogging community, we've compiled 21 of the best destinations for Christmas in Europe.
If you're excited about Europe, you'll also want to check out our 2-week Europe itinerary and see the 21 Best Cities to Visit in Europe.
Where to Spend Christmas in Europe
1. Rome, Italy
Contributed by Marta Correale of MamaLovesRome
Rome is wonderful in all seasons but Rome at Christmas is magical. Festivities in the city officially start on the 8th of December, when Christmas trees get decorated both in private homes and public spaces, and they continue until the 6th of January, the Epiphany.
If you are visiting Rome at Christmas, you have a vast choice of things to do. Rome's main attractions stay open during the festive period, with the exception of the 25th December, when many are closed, and Rome piazzas and churches are at their best, with decorations and nativity scenes popping up in several locations across the city.
Rome doesn't have a strong tradition of Christmas markets but shop windows do dress up for the occasion, giving the city a distinctive festive feel.
The best places to enjoy Christmas lights and shopping are the city centre – especially around Via del Corso – and the area of Prati, near the Vatican, famous for both clothing and gourmet food shopping!
If you are into food, this is also a great time to take a food tour or otherwise indulge in Roman cuisine: most of traditional Rome dishes are earthy and warming (think carbonara or trippa) and they are best enjoyed during the winter.
Make sure you finish your meal with Panettone or Pandoro, Italy's most famous Christmas desserts, for the best seasonal experience!
For something special, you cannot miss a visit to St Peter's square: here you have a wonderful Christmas tree, usually the biggest and most beautiful in the city, and a large nativity scene: these, against the backdrop of the stunning basilica are the quintessential Rome at Christmas view!
Where to Stay
Nerva Boutique Hotel
Located in the Monti area, this is a stylish, boutique hotel. The location is superb and the room is very comfortable. Breakfasts are delicious.
> Read reviews on Trip Advisor | Book a stay
2. Naples, Italy (Christmas Alley)
Italy loves to dress up for the occasion, especially at Christmas. Our cities, in fact, get decorated quite heavily, mostly in the Southern regions. Naples, in particular, shows off with beautiful neon lights decorations, and turns a big portion of the historical city centre into one big Christmas Village.
San Gregorio Armeno is known as "Christmas Alley". Technically, it's open every day of the year (including Christmas day), but for obvious reasons it gives its best during the Christmas holidays.
This narrow street (known as a "vicolo" in Italian) is where all the artisans make the famous Nativity scenes, the Italian "presepi". Every house in Italy at Christmas has a presepe, and the most beautiful ones have been built in Via San Gregorio Armeno.
The workshops are open all day long, and you can see how the artisans actually prepare every scene, with different materials and techniques.
While it's lovely to walk through the narrow vicoli at night, with all the Christmas lights and the scent of mulled wine in the air, as locals we love to go there in the morning.
At Christmas time you can still buy Neapolitan pizza everywhere, along with all kinds of delicious street food. Book early for an Eating Europe food tour.
Neapolitans hit the Christmas shops in the morning, stopping a few times to eat treats, have a traditional lunch for less than 4€, and do some more shopping. By the time all the tourists arrive, in the late afternoon, we're already going home!
Where to Stay
Melrose Napoli
Great located close to shops, restaurants, and sights. This small, boutique hotel has clean, modern rooms.
> Read reviews on Trip Advisor | Book a stay
3. Bettmeralp, Switzerland
What can be more magical than a white Christmas high above the clouds in a classic Swiss Alpine village? Bettmeralp, in the heart of the Aletsch Arena in the Swiss Alps, offers all of that and much more.
At an altitude of 2000 metres, some days it's hard to tell where the snow ends, and the white fluffy clouds begin. This winter wonderland is particularly special at Christmas when the whole village comes alive with festivities and fun.
The ski season at Bettmeralp starts just before Christmas, so there are plenty of activities for young and old. You can ski, snowboard, snowshoe walk, or just enjoy the ambiance and beauty of nature.
All of the restaurants, grocery shops, ski hire facilities are open every day, including Christmas Day. As Bettmeralp is car-free, the resort is super family friendly – instead of car engines you'll hear laughter and excited chatter in the snow laden streets, as parents pull toddlers on toboggans and skiers come down off the slopes to warm up with hot chocolate and mulled wine.
Christmas decorations adorn the Swiss Chalets and a huge Christmas tree takes pride of place sparkling along with the ever-glistening snow. With festivities, snow sports, forest walks and stunning Alpine scenery all around, Bettmeralp at Christmas, is what holiday dreams are made of.
Where to Stay
Views of the Matterhorn from the sun terrace! Voted among the 100 most friendly hotels in Switzerland.
Read reviews on Trip Advisor |
4. Montreux, Switzerland
With a sparkling lake as a backdrop, could there be a better place to visit at Christmas than Montreux in Switzerland? A popular destination year-round thanks to its location on the Swiss Riviera, Montreux comes alive at Christmas time and really embraces the festive spirit, making it a fun destination for all ages.
With more than 160 stalls, the Montreux Christmas Market is one of the largest in Switzerland. Wooden chalets selling handcrafted gifts and traditional foods stretch along the lakeside promenade for one kilometre. It's not just tourists that visit the market, though.
Locals love to shop here for their Christmas gifts and it's a popular meeting spot for friends who catch up to chat over a glass of mulled wine. Numerous restaurants can also be found amongst the market stalls with everything from fondue and rosti to hamburgers and pizza for sale.
If you are visiting with children, watch their eyes light up as they see Santa Claus's sleigh fly through the sky above the lake led by his reindeer. Nearby, the whole family can enjoy candle making and Laderach chocolate workshops at Elves' Square and ride the big ferris wheel.
There are plenty of other things to do in Montreux at Christmas time, too. Popular attractions like Chillon Castle, Chaplin's World and the Queen: The Studio Experience at Montreux Casino are all open year round (except Christmas Day).
Lake cruises are available on Sundays during winter and you can also board a cog railway for the 50-minute ride to the nearby mountain of Rochers-de-Naye for fabulous views of Lake Geneva and the snow-capped Alps.
Another great mountain experience to enjoy just 50 minutes from Montreux is at Glacier 3000 where you can walk across the 107-metre long Peak Walk suspension bridge which spans two mountain peaks!
Food and wine lovers won't be disappointed with their options at Montreux, either. The Montreux Riviera is a renowned gourmet region with numerous top-class restaurants.
A meal here – accompanied by the local Lavaux wine, of course – would be the perfect way to treat yourself on Christmas Day.
Where to Stay
Grand Hotel Suisse Majestic
This hotel is in the perfect location in Montreux, near the water, across the street from the train station, and very near the center of town. The rooms are luxury and spacious. One of the very best hotels in town.
» Read Reviews or Book a Stay
5. Les Arcs, France
Contributed by Roshni Patel of The Wanderlust Within
Les Arcs is part of the Paradiski ski area, the second largest ski resort in the world. Accessible from Lyon and Geneva, the resort is unique as it has several sites ranging from 1600-2000 metres all in one destination. Additionally, Les Arcs has 262 runs over a multitude of pistes, ensuring everyone from beginners to enthusiasts can enjoy this winter wonderland!
If you're looking for a white Christmas, Les Arcs is perfect. There's plenty going on to keep the whole family happy, and each of the five villages hold apres ski events. Everything from firework displays, sledge rides, snowman building contests, and reindeer visits.
There is even a Christmas Marshmallow party, followed by a fabulous street parade and an opportunity to visit an igloo ice bar. The most unique event however has to be the traditional torchlit descent.
Up to 100 children ski down the flood light slopes led by instructors to meet Santa Claus at the bottom. For the parents, expect hot chocolate, vin chaud (mulled wine), candy canes and gingerbread whilst you wait for your excited children to return.
If one Santa visit isn't enough, get in contact with the tourist office and they may even be able to arrange for Father Christmas to visit you at your hotel!
Where to Stay
L'Aiguille Grive Chalets Hotel | Read reviews on Trip Advisor
6. Baden-Baden, Germany
Christmas is a big celebration in Germany, and a special place to celebrate is in Baden-Baden, a grand old spa town at the edge of the Black Forest. It might get cold in the winter but it bills itself as one of the sunniest spots in all of Germany, so you'll still be able to get out and have fun.
Another way to warm up during the Christmas season is at one of Baden-Baden's thermal spas, where the natural hot springs will help you relax and thaw out chilly bones.
The two famous bathhouses in town are the light and expansive Caracalla Therme, or the historic Friedrichsbad, where the multi-step bathing circuit is a clothing-free experience.
They're both closed on Christmas and Boxing Day, so go on the 26th, and use Christmas Day to hike one of Baden-Baden's well-maintained trails or take a day trip to the Black Forest National Park.
A top Christmas Day activity in town is to stroll the Lichtentaler Allee, the 2.3 km-long park behind Brenners Park. You can also check out the romantic outdoor murals at the Kurhaus, a graceful building that was once the center of Baden-Baden's spa culture, and visit the Christmas Market there for some indulgent gift shopping, gingerbread and a hot drink. (More Glühwein!)
The Christmas Market is open until 3 p.m. on Christmas Eve, so get there before then – but you can see the murals anytime.
Getting there: Baden-Baden is about 90 minutes from Frankfurt by train. From the train station you need to take a bus to the historical spa center where most of the hotels and shopping are located.
Where to Stay
Brenners Park Hotel & Spa
A famous 5-star hotel with a traditional feel, a world-renowned spa and a lounge that can serve you up a German Glühwein and slice of Black Forest cake when you come in from the cold.
» Read Reviews on TripAdvisor or Book a Stay
7. Kakslauttanen, Finland
What would be more dramatic than seeing the Northern Lights on Christmas? If you've always dreamed of seeing the lights and staying in an igloo, then Kakslauttenen Arctic Resort is the place you must go for Christmas in Europe.
I'll be honest, it's difficult to get reservations here, especially on Christmas, but if you plan ahead, you can stag one of their amazing glass or snow igloos. The glass igloos are made for either 2 or 4 people and have a bed, toilet, and (in some) a shower.
You can stay up all night watching for the lights from your bed. The snow igloos are build right into the snow and dip as low as -6 degrees C inside. In winter, there are so many great activities to participate in that are available at the resort, like dogsledding, a reindeer safari, snowmobiling, snow tanks, horseback riding, and sleigh rides.
It's also possible to visit Santa's house! You might think it'll be difficult to get there, but it's not so bad. All flights to Lapland depart from Helsinki's airport and the closest airport is in Ivalo, which is just a 30-minute shuttle ride from the hotel.
Everything for your stay can be arranged by the resort, so it's a truly no-fuss sort of holiday.
Where to Stay
Kakslauttenen Arctic Resort | Read reviews of Trip Advisor
8. Ljubljana, Slovenia
Spending Christmas in Ljubljana, Slovenia's capital is more interesting than you might imagine. Do you want to know why? Keep on reading.
The first thing when visiting Ljubljana over Christmas is absolutely the lively atmosphere with unique holiday city decorations illuminated by thousands of colorful lights, lights hung from the tall trees all around the city, especially at the main square of the Prešeren square.
People are out, sitting in the cafes, bakeries, bars, everyone warming up with mulled wine, hot chocolate, some hot teas or tasting traditional Slovenian food.
One of the things you need to experience is a boat sightseeing tour on the river Ljubljanica which is especially magical in this part of the year. Even if you already know the city or you have visited it before, taking a boat ride is like viewing the city from a different point of view.
Set up along the bank of the Ljubljanica river, the wooden festive stalls are part of the Festive fair. There are plenty of sweet treats, hot drinks or you can buy unique festive gifts handmade crafts and more.
Enjoy the Ice fantasy in Zvezda park where there are more than 2000 square metres of ice skating surfaces. There you can borrow skates and other equipment.
One of the best ways to see the city from above is Ljubljana castle. The castle is also worth visiting, very impressive and one of the most visited. Uphill you can go on foot or by funicular.
9. Barcelona, Spain
Barcelona may not be the first city you'll think of if you want to spend Christmas in Europe, but Barcelona has a lot to offer during the Christmas season.
The Christmas time in Barcelona doesn't end as in most European cities on 26.12. but goes on until the 6th of January, the Epiphany, when there is a huge parade that goes through the entire city center.
Everywhere in winter, there are fresh churros to buy, which are best enjoyed together with a cup of hot chocolate. Next to the Sagrada Família and the Cathedral of Barcelona, you can find small Christmas markets selling small fir trees and Catalan handicrafts.
A typical Catalan figure that can be purchased there and be found everywhere during Christmas in Catalonia is the Tió de Nadal or Cagatió. This is a small wooden trunk with Catalan hat and face, which, according to old Catalan traditions on Christmas or the Epiphany poops gifts for children.
In order to do so, it has to be beaten with sticks by them while they sing the Cagatió song – almost like a Catalan piñata. Even though it is most probably already too cold for you at Christmas to swim in the sea, a visit to the beach is still worthwhile.
You can take a long walk along the beach or enjoy the warming sun on a terrace overlooking the sea while sipping an ice-cold sangria.
10. Split, Croatia
Split is a great place to visit at any time of the year (check out these fantastic day trips from Split), and Christmastime is no different. From the beginning of December to the second week of January, the town transforms into a Christmas fairy tale.
Old town's cobbled streets and squares sparkle up with Christmas lights, ornaments, trees and decorations. Riva, a seafront promenade, already lined with cafes, hosts a Christmas market with about thirty stalls offering everything from yummy street food, mulled wine, craft beer and a variety of local brandies, or rakija as we call it here.
Live concerts, workshops, dance performances and street art exhibitions happen at various locations in the old town throughout the day and night.
Add to this, locals who flock to Riva to laze in the sun, drink coffee, and people-watch, and you are guaranteed a good time and atmosphere in Split over the Christmas. Christmas wouldn't be complete without visiting Bacvice, the town's most popular beach.
Show off by taking a plunge in the Adriatic Sea in the midst of winter. Or, keep your cool while having a drink at Zbirac, a lovely beach bar, and watching the locals as they play a traditional game of picigin.
→ Considering Dubrovnik at Christmas? Here's our Dubrovnik guide.
11. Vilnius, Lithuania
The capital of Lithuania Vilnius takes Christmas very seriously – and this makes it one of the greatest cities to visit during the festive season. If you are lucky, you might even enjoy white Christmas there, although with the recent climate changes having snow in December is more of a lottery.
But white or non-white, Vilnius offers a variety of activities to keep you in a holiday mood. Most of the action will take place around the Cathedral square. This is the place where the main Christmas tree is, so make sure you check it out.
The design of the tree is usually a big deal, and the result is a great sight, usually making it into the top10 lists in Europe. Recently a more sustainable approach was taken, so the Christmas tree is not an actual tree, but a metallic construction, covered in fir-tree branches.
Another thing to visit in Cathedral square is the market. You will find the usual European specialities there, such as mulled wine and hot waffles. For a true Lithuanian experience, look around for hot beer with honey and mushroom cookies called "grybukai".
And if you prefer tea or coffee in this winter weather, Vilnius offers a great selection of coffee places all around the city centre. If it is too cold to enjoy the city on foot, take advantage of a special Christmas train.
It will take you from the Cathedral square all around the city, passing the historical Pilies street, a modern design fair taking place at the City Hall square and ice-skating rink at Lukiskes Square.
Make it back to the Cathedral square once it gets dark because then it is time for the 3D Christmas fairy-tale, projected on the white walls of the Cathedral. An unforgettable sight for both young and old!
When planning your visit, keep in mind that the city might look a little quieter on the evening of 24th December, as most of the locals are spending Christmas Eve at home with their families.
Many restaurants will stay open though, so you will have no trouble finding a place to celebrate your Christmas with a nice dinner.
12. Paris, France
Christmas is a great time to visit Paris. By mid-November, the city starts to get festive and it is nice to wander around the streets of Paris with Christmas illuminations and decoration.
Paris at Christmas time is a moveable feast. The city gets populated by Christmas trees, Christmas markets in the main districts of Paris, and the shop windows of Grands Boulevards are decorated with festive ornaments.
In December it's never too cold in Paris so it is also the perfect time for shopping Christmas presents, meeting friends, and drinking vin-chaud or a hot chocolate.
Ice skating is also a popular activity during Christmas time in Paris, with temporary skate rinks near some Paris tourist attractions. The most famous ice-skating rink in Paris is definitely the one located on the first floor of the Eiffel Tower but the ice skating rink of Grand Palais.
Locals like to cook elaborate meals during Christmas in Paris, especially for Christmas Eve and Christmas Day. Therefore, expect interesting food and wine festivals in the city during the weeks before Christmas.
The Salon Noël Gourmand food festival, for example, is entirely dedicated to Christmas food and drinks. Check out these other fun foodie things to do in Paris.
It is rare to see snow during Christmas in Paris but if you are lucky and the first snowflakes start to fall, don't miss the opportunity to take unique pictures of Paris.
Where to Stay
Hotel La Tamise – Esprit de France
4-star hotel with a bar and free wifi, located in the 1st arrondissement.
13. Innsbruck, Austria
Innsbruck, the capital of the Austrian Tyrol, is a Christmas destination that delivers on a large scale. From lively but atmospheric Christmas markets in the historic old town to small and intimate traditional Christmas celebrations in the surrounding mountain villages – there's something to suit everyone's fancy.
Imagine going on an evening lantern light walk and arriving at an old barn where warm Glühwein is served. Or meeting the devil incarnate in the form of a Krampus, the scary and ugly creatures children are threatened with if they don't behave.
Active travellers can go on a snowshoe hike, take a cable car to watch the surrounding winter wonderland from a mountain peak, or even take to the slopes on skis on Christmas day.
There are around 20 small and medium sized ski resorts near Innsbruck which can be reached in under an hour. Combining cultural activities with outdoor activities is easy around Innsbruck at Christmas time.
The Swarovski Crystal Worlds, one of Innsbruck's top attractions, sparks with a special kind of magic. Then there's the village of Rattenberg which is entirely lit by candlelight during the weekends before Christmas.
And everywhere trumpeters seem to appear out of the blue to play old Tyrolean Advent music.
14. Helsinki, Finland
Contributed by Niina Lehikoinen of Bizarre Globe Hopper
Finland's capital is a lesser-known Christmas destination, as the masses travel to Lapland for the white Christmas and Santa Claus. Luckily, that only multiplies Helsinki's festive charm, as queues are shorter and you can enjoy traditional Christmas with Finns!
Helsinki has a wide array of Christmas markets and festive events throughout December. The largest Christmas market in Helsinki occupies Senate Square right in the center, beside Helsinki Cathedral.
Wooden huts sell crafts and Scandinavian design, and many famous Finnish restaurants have their own stalls. Last year, Helsinki Christmas Market was listed among the best Christmas markets in Europe by Conde Nast Traveller.
The official Christmas street in Helsinki, Aleksanterinkatu, charms visitors with its fairytale lights and lures to pop in the fashion boutiques and some the best department stores in Finland, such as Stockmann, Kluuvi, and Kämp Galleria.
Most shops stay open during the holidays, except on Christmas Day. Helsinki has many Christmasy things to do, from Christmas sauna to ice skating and sampling Christmas brews.
Finland has some great food options, especially at Christmas. Finland's version of mulled wine, called glögi, is served in all Christmas markets and restaurants. Even Helsinki Christmas market has a pop-in sauna, and other options range from spas to traditional wood-stove public saunas. The biggest draw for kids is always meeting Santa Claus!
As Santa is originally from Finland, you can meet him in many of Helsinki's Christmas Markets and department stores. The Christmas Window of Stockmann department store is also among festive highlights for kids.
15. Budapest, Hungary
Keep a look out for the whimsical Christmas trams all bedazzled with twinkling fairy lights and take a ride along the Danube Promenade for beautiful views of the city and river.
Enjoy a cruise on the river Danube, either during the day, or book ahead for one of the popular evening dinner cruises. Take a ride on the Budapest ferris wheel which operates all year round and affords amazing views over the Pest side of the city.
From skating on outdoor ice-rinks to riding in the festive tram, Budapest is one of the best places to spend Christmas in Europe. Surrounded by fairy-tale architecture, Budapest hosts several enchanting Christmas markets, including the famous Vorosmarty Square Christmas Market and the stunning Advent Market at St Stephen's Basilica, all of which are open right up until New Years' Day.
With nightly light shows, live music, mouth-watering Hungarian food, and lots of great local wine, the Budapest Christmas fairs will certainly put you in the festive mood.
Walk down the beautifully illuminated Andrassy Avenue or Vaci Utca before luxuriating in one of Budapest's famous thermal baths. Keep warm in the steamy hot waters of the historic Szechenyi Bath or Rudas Bath with its amazing rooftop views.
Almost all the baths continue to operate right throughout the Christmas season. Take in the winter views by visiting the UNESCO World Heritage site of Fisherman's Bastion on Buda Hill or the Citadel on top of Gellert Hill.
Warm up in one of Budapest's many hip cafes (try Mantra Coffee Bar and Warmcup Coffee which remain open throughout the holiday period). Try ice-skating in City Park with the stunning Vajdahunyad Castle as a wintry backdrop before attending one of the several galas and concerts that Budapest is renowned for.
Where to Stay
Hotel Collect
Very lovely, modern boutique hotel off a main street in the city. Walking distance to great restaurants and Ruin Bars.
» Read Reviews or Book a Stay
16. Venice, Italy
Venice, Italy, is a dream destination, filled with beautiful scenery that you won't believe until you see it with your own eyes.
For most of the year it's crowded and expensive. But there's some good news if you're looking for a great place to spend Christmas, because for the 5 or 6 days surrounding Christmas, there are very few tourists in Venice.
You might think this means that many of the services and sights are closed, but that's not at all the case. Although there are a few businesses closed on Christmas Eve and Christmas Day, for the most part everything is open and running as usual.
Throughout Venice there are signs of Christmas, from decoration and lights criss-crossing the streets, so it feels very festive, but not overwhelming. There is cheer on the streets as families and friends meet for a drink, and tourists enjoy the sights of the city.
St. Mark's Square doesn't get very dressed up for Christmas, but there are a few other squares in the city where you can find Christmas markets, if you're wanting some Christmas spirit.
One thing I highly recommend is to make dinner reservations at least a week in advance. While many restaurants will be open, they'll be very busy.
Where to Stay
Ai Patrizi di Venezia
If you're staying for 3+ nights, I highly recommend this apartment. It's in the perfect location, is incredibly comfortable and clean, and has a kitchenette. We sometimes prefer an apartment to a hotel so we're not being bothered by housekeeping. This place is a gem.
» Read Reviews or Book a Stay
17. Bruges, Belgium
"With its backdrop of gingerbread houses, medieval Bruges is one of the most enchanting cities to visit at Christmas. The Christmas magic starts at the railway station, where two light and experience trails lead visitors to the three Bruges Christmas markets.
The twinkling lights shine brighter as you approach your destination. In the heart of the city, at Markt square, you'll find the traditional Christmas market.
Try the most sumptuous treats such as a slice of heart-warming bûche de Noël or waffles topped with Belgian chocolate at one of the chalet-inspired stalls.
The top of the Belfry offers a spectacular view over this festive scene. Let the sparkling lights lead you to the second Bruges Christmas market at the intimate, linden tree fringed Simon Stevin square.
Find that perfect handmade gift for your loved ones or a unique ornament to decorate your Christmas tree. Then head to the third Christmas market, a new addition at one of Bruges' most romantic spots called Minnewater.
From late November through early January, a new festival called Winter Glow can be enjoyed in Bruges.
Start your visit with two special illuminated walks that start from the railway station square – one towards 't Zand and one towards Minnewater. Along the way are dynamic light installations, atmospheric lighting and alternating organic light patterns on facades, ground and trees.
The magical Minnewater (Lake of Love) with ecological ice skating rink on the water and the adjacent cosy bar with terrace are a great meeting place during the darkest days of the year. After a skate on the synthetic ice you can enjoy local winter snacks and drinks in the 'Winterbar Brugge'.
Traditionally, on Markt and Simon Stevinplein the Christmas and winter market take place. There will be a good range of stalls offering all kinds of delicious regional food and drinks. Throughout the city also numerous artfully decorated Christmas trees are put up. The complete winter offer can be found on www.visitbruges.be/winter.
18. Prague, Czech Republic
There's no denying it – Prague in winter looks magical, and even more so at Christmastime. During the actual Christmas days, once all hectic shopping has been finished, it finally calms down a little. You can get some sightseeing done on these days.
It's a time when you'll see mostly tourists around you, since locals are usually spending their Christmas at home and visiting family members. Czechs have their public holidays on Dec 24 – 26 and then on Jan 1.
Christmas Eve, on the evening of the 24th, is when gifts are unwrapped under a Christmas tree. While normally I'd suggest you check out Prague's smaller Christmas markets, those are usually not opened on the Christmas days, or even fully finish on the 24th, such as my favorite one at Namesti Miru in Vinohrady.
Prague's biggest Christmas market at the Old Town Square stays open all December and until January 6, every day from 10am to 10pm. There's a programme featuring various performances several times of day.
One of the most special Christmas markets, the one at the Prague Castle, stays open until 3pm on the 24th, and otherwise until 6pm on the other festive days. I love this Christmas market, even though the prices can be slightly higher and it's fairly small.
The atmosphere in Prague is just magical. You can access this Christmas market only after going through security frames, so queues often form. For restaurants, cafés and other indoor amenities, the city center is your best bet.
Visiting Prague on the festive days, when most Czechs are enjoying time at home with their families, means you'll need to stick to touristy places, which stay open no matter what. Still, it's well worth it. Prague is one of the ultimate Christmas destinations. Especially if it snows.
19. Zagreb, Croatia
For three years in a row, Zagreb was voted Best Christmas Destination in Europe by over 200,000 readers of EuropeanBestDestinations.com. The only reason they didn't win a fourth year is because the competition rules prohibit it.
The reason so many people love Zagreb at Christmas is its amazing Christmas markets, numerous Christmas events, the Ice Park on King Tomislav Square and festive chalets and beer tents everywhere.
From the end of November through the first part of January, you can feel the Christmas spirit alive in the city. Grab a Gluhwein from one of the outdoor stalls and you can walk around Ban Jelačić square and Zrinjevac Park enjoying music, dancing, and eating for hours.
The Christmas markets are open until around 7pm on Christmas Eve. Up until that time the locals are all out and enjoying the festivities. Christmas day is rather quiet at the markets and in the city. A lot of places will be closed, including restaurants.
The Westin Zagreb is our preferred hotel. It has a great location, close walking distance to the city's main squares, and the dining facilities are open on Christmas, some with special Christmas menus.
20. Vienna, Austria
Boasting magnificent museums, imperial architecture, a top-notch classical music scene and cafes that tempt you eat your body weight in cake, Vienna is a superb city to visit at any time of year. But did you know that there are also some great reasons to spend Christmas in Vienna?
Most importantly, Vienna is well and truly open for business over the Christmas period. Museums and art galleries are open and the city's trams, trains and buses are running to get you there.
The 'Big Three' – Kunsthistoriches Museum, Schloss Schönbrunn and The Belvedere – are open on both Christmas Day & Boxing Day. As many of Vienna's restaurants welcome diners, you won't starve.
Even when I arrived late on Christmas Eve – the day that Austrians have their big Christmas celebration – I managed to dine in an excellent local restaurant.
Austria's capital has a rich musical heritage and a lively arts agenda over the festive period. Hearing the Vienna Boys' Choir sing Haydn's Mass in G Major at the Hofburg Chapel on Christmas morning is an extraordinary experience.
Or why not seize the opportunity attend a concert at one of the city's Baroque churches, decked out with Christmas decorations? But one of the best reasons for visiting Venice at Christmas is to visit its Christmas markets.
What could be more Christmassy than strolling around one of these festive wonderlands, lights twinkling, roasted chestnuts perfuming the crisp night air with a mug of glühwein warming your hands? If you're lucky, you might even get a dusting of snow.
21. Warsaw, Poland
Contributed by Nisha and Vasu of Lemonicks.com
From summer Christmas in Australia to chilly Christmas in Switzerland, we have celebrated them all. And we have great memories of these places. One of our favorite place is Christmas in Warsaw, Poland.
Though the Christmas markets are fun, lively and full of joie de vivre to drive away the cold days ahead and that is what makes them more attractive, Polish Christmas Markets have a character all of their own.
Warsaw's main Christmas market is held in Castle Square. The venue for another Christmas market is in front of the Palace of Culture and Science. We have attended both and can say, these markets make it worthwhile for visiting the Polish capital in the month of December.
Besides markets, interesting Polish traditions and food are to be experienced. Christmas Eve is a day of fasting, and then feasting. Wigilia feast, a traditional Christmas eve dinner, begins at the sight of the first star in the sky.
On this day no red meat is served and usually carp fish is served. One of the typical Christmas traditions in Poland is to put some hay or straw underneath the tablecloth on the dinner table at Christmas Eve.
It is said, this is done to celebrate the birth of Jesus in a Bethlehem stable. In older days Polish people used to cover the whole floor of their house with hay.
Another very popular Polish Christmas tradition is sharing thin pieces of Oplatek, with family members and friends, wishing each other Merry Christmas before sitting down to the Christmas Eve dinner. It is the most ancient and beloved of all Polish Christmas traditions.
Oplatek is flavorless thin wafer made of flour and water. This Christmas wafer is shared before Wigilia feast.
CONCLUSION
With all of these fantastic places to spend Christmas in Europe, you'll never be without a fun and exciting Christmas holiday. Your European Christmas is going to be fantastic.
Have we missed any great Christmas destinations that you love? Share your favorite destination in the comments.
(Photo credit: The photos in this article was contributed by the individually listed website owners and are copyrighted images.)
Like this post? Why not save it to Pinterest?
FOLLOW US on Pinterest, Instagram, Facebook for more great travel inspiration and tips.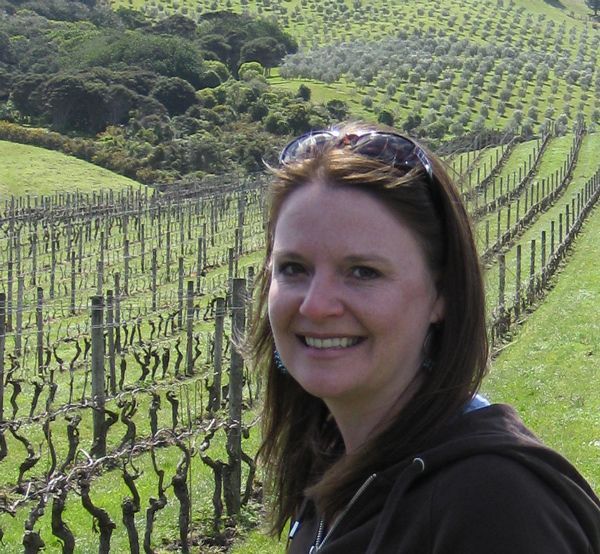 Laura Lynch, creator and writer of Savored Journeys, is an avid world traveler, certified wine expert, and international food specialist. She has written about travel and food for over 20 years and has visited over 75 countries.