Dramatic mountain peaks, sparkling white-sand beaches, desolate desert terrains, and wide-open plains. South Africa is a country of astonishing diversity. It's home to some of Africa's finest safari destinations, a rich fusion of cultures, and some of the most dramatic natural landscapes on Earth.
There's an endless range of places to visit in South Africa, each offering a unique experience. You can be on safari watching giraffes and elephants wander the plains one day, and sipping wine at a sprawling vineyard the next. This diversity is what makes South Africa such a fantastic destination.
It's hard not to fall in love with it. We suggest trying to get to as many of these fantastic South Africa destinations as possible on your trip. You'll need at least 2 weeks to get around to the places you want to see. For more information, check out our travel guide to South Africa.
Quick. Check these necessities off your prep list!
Top Places to Visit in South Africa
We've curated a list of the country's most spectacular destinations, regions, and routes, to give you a tantalizing taste of what South Africa has to offer.
Cape Town
Cape Town is undoubtedly one of the most popular attractions in South Africa. This sprawling coastal city dazzles visitors with its spectacular natural beauty, vibrant blend of cultures, great food, and modern-city-delights. It's undeniably gorgeous.
Set on a jagged peninsula, the city is practically surrounded by a stunning coastline, where the ocean meets the mountains. The diversity of its landscapes is unparalleled, from boulder-splashed, white-sand beaches to shrub-peppered mountain peaks, and lush, forested slopes. A trip to Cape Town will take your breath away.
Places to visit in Cape Town:
Boulder Beach Penguins
Camps Bay
→ Hit up all of these highlights on this day tour of Table Bay, Cape of Good Hope, Cape Point and Boulder Beach.
Get your tickets for a private full day Robben Island tour with Table Top Mountain.
The Drakensberg
Forming a rugged, natural border between KwaZulu Natal Province and the Kingdom of Lesotho, the Drakensberg mountain range flaunts some of South Africa's most dramatic natural beauty.
The enormous range is home to otherworldly vistas. Amongst the epic peaks, vast plateaus, and sweeping slopes you'll find a myriad of undisturbed natural treasures. Places to visit in the Drakensberg include:
Cathedral Peak
Amphitheatre Trail
Champagne Valley
Popular hiking routes take visitors past fresh mountain streams, natural rock pools, dense forests, and monumental waterfalls. And you'll find hundreds of San rock paintings scattered throughout the Ukhahlamba-Drakensberg Park. It's certainly one of the most interesting places in South Africa.
The Garden Route
The Garden Route is less of a destination and more of a journey. But a trip to South Africa wouldn't be complete without experiencing it. This stunning stretch of coastal road spans 190 miles along the southern coast, passing through some of the most amazing places in South Africa. Places to see in South Africa when driving the Garden Route:
Knysna
Plettenberg Bay
Tsitsikamma
The route meanders through a gradually morphing landscape of mountains, forests, river valleys, epic coastal cliffs, and stunning beaches. It's deservedly considered among the best things to do in South Africa.
» Click here to view the best hotels near the Garden Route.
Kruger National Park
Tucked away in the northeastern corner of South Africa, Kruger National Park is the largest and best-known game reserve in the country. The park is considered one of the best on the continent, offering a truly magnificent safari experience.
Kruger has an incredible range of African wildlife. You'll have a chance to see all members of the big 5, as well as countless other native animals, living in harmony with their natural surroundings. Large numbers of zebras, roam around as elephants stomp by, and giraffes pick leaves from the tops of the trees. It's incredible.
In Kruger, you can choose to drive yourself around or go on a guided safari. There are also resort game reserves, like the Kapama Private Game Reserve. We stayed at the Kapama River Lodge for three nights and then drove ourselves around the park for a day. Both experiences were fantastic and unique.
Cape Winelands
Strung along a belt of strikingly scenic mountains just east of Cape Town, the Cape Winelands are where much of South Africa's famous wine starts its life. Here is where you'll find some of the oldest settlements in the country, with historic towns set to the backdrop of the Cape Fold mountains.
The area is home to a tangle of lush valleys, brushed with rolling vineyards and striking natural scenery. The grapes enjoy a rich and unique blend of soil, Mediterranean climate and ocean breeze, all of which contribute to their character.
Needless to say, wine tasting is a primary attraction. It's a classy affair where tastings are brought out to you where ever you choose to sit. The wine estates are huge, and many of them have world class restaurants attached. Best places to go in South Africa's Cape Winelands:
→ We recommend going on this private full-day wine tour to all three of these wine regions. You'll visit four wineries. Pick up is included from Cape Town or anywhere within the wine regions.» Click here to view the best hotels in the Cape Winelands.
Addo Elephant Park
If you want to see Elephants, Addo is the place to go. Dirt roads wind their way through a vast, rolling landscape, amid sparse shrub-like vegetation and a plethora of free-roaming African wildlife – Addo Elephant Park is magnificent.
Witness some of the continent's most beloved wild animals, including rhinoceros, lion, leopard, buffalo, and of course, the lumbering African elephant. Located a couple of hours east of the Garden Route, the park allows for some astonishingly close-up encounters with these creatures.
Cozy lodges and tranquil campsites make this a wonderful destination for an overnight stay. Click to view the best hotels in and around Addo Elephant Park.
The Transkei
For those seeking a laidback nirvana, far removed from the bustle of civilization, look no further than the Transkei. The coastal portion of the area, often referred to as the Wild Coast, is one of the most beautiful places in South Africa.
It's a popular route amongst backpackers, for its mellow atmosphere, cultural immersion, and undisturbed natural landscapes. Here, you'll find endless rolling hills, lazy rivers, and desolate sandy beaches stretching into the distance.
Unique places to visit on South Africa's Wild Coast:
Port St. Johns
Coffee Bay
Cintsa
The area retains a sense of tranquility that is rarely found in the modern world and remains largely undeveloped. Outside of the larger towns of Coffee Bay and Port St. Johns, expect quaint Xhosa villages with thatched rondavels, and the occasional hostel or lodge.
The Karoo
With borders that are somewhat undefined, the Karoo is an expansive semi-desert region that occupies much of South Africa's core. Wide-open vistas extend as far as the eye can see, with flat-topped mountains scattered under a star-filled sky. Best destinations in the Karoo:
Cango Caves
Valley of Desolation
Karoo National Park
Development here is minimal, making for a delightfully immersive experience of nature. But the quirky towns and villages sprinkled throughout make for fascinating cultural and historical stops during your travels.
Wind your way through isolated mountain passes and arid landscapes, perhaps spotting the occasional wild ostrich and stopping to admire the enchanting Cango Caves.
CONCLUSION
A trip to South Africa offers an astounding range of experiences, an abundance of natural delights, and a window into a fascinating cultural landscape. We compiled this list of must-see places in South Africa to help guide your travels. They're the best South Africa has to offer, and we're sure that they'll leave you in awe of this beautiful country.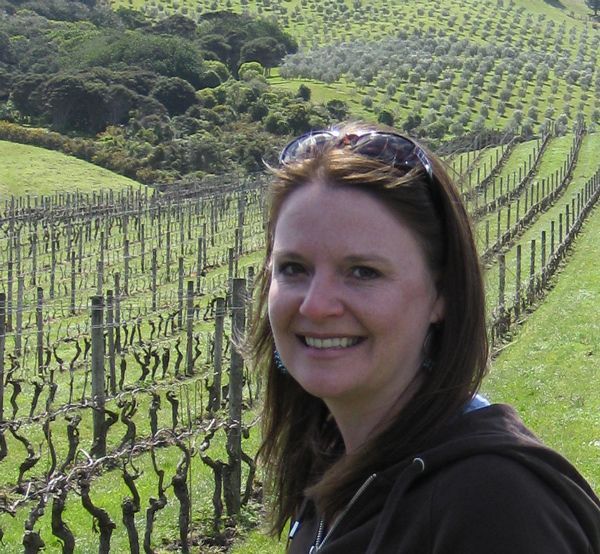 Laura Lynch, creator and writer of Savored Journeys, is an avid world traveler, certified wine expert, and international food specialist. She has written about travel and food for over 20 years and has visited 70+ countries.