Planning is by far the hardest part of taking a vacation. There are so many variables to consider, so many unknowns about a new country or city, unforeseen obstacles that you can't anticipate. So how do you go about planning the perfect vacation and have peace of mind that it's going to be the vacation you've dreamed about.
There are many ways to ensure that your vacation doesn't veer off into disaster. Of course there will be those unavoidable mishaps that you just can't do anything about, no matter how much planning you did. But following these tried and true vacation planning techniques will help ensure a successful vacation.
» Don't forget the travel prep! Follow this guide to prepare everything before you go.
How to Plan the Perfect Vacation
1. Choose your dates wisely
Most people decide when to vacation based on their own school schedules and holidays, but that might not be the best idea, if you have a choice. It's always better to choose a date that avoids peak season, extreme weather conditions, holidays and school vacations in the country you're visiting.
Choosing low- or shoulder-season dates will ensure your vacation isn't washed away in hurricane season, trampled by herds of other travelers, or ruined by an unexpected closure.
When we chose our dates for a trip to Turkey, we neglected to check country holidays and were unpleasantly surprised to find that many attractions were closed the whole time we were there.
2. Set a reasonable budget
Booking at trip without researching the costs associated with vacationing there can lead you down a financial wormhole. Know how much hotels are, how much food will cost and how much transportation costs, before you book your flights. Be honest with yourself when it comes to your budget.
Setting a reasonable budget will help you manage expectations and decide what things are non-negotiable. If you don't have the money to spend on the things you know you'll want to do at your destination, consider putting that one on the back burner for awhile and go somewhere cheaper instead.
If your vacation will be less enjoyable if you don't get to swim with the dolphins or zipline through the jungle, it's better to go somewhere else.
3. Compare prices to find the best deals
The first thing I do when I'm deciding on a vacation is check the various dates I'm considering on sites like Skyscanner to make sure the airfare and hotel costs aren't astronomical. Adjusting your dates by a few days or weeks, or choosing a different destination all together, can mean significant savings.
For a trip to New Zealand I found that airfare was $400 cheaper and hotels were at least $200 cheaper per night if we went only one week later. That's a no-brainer. Do this before you firm up your dates. Then spend a good amount of time combing through different travel sites looking for good deals to ensure you're getting good value for the money you're spending.
I learned early on in my travels not to set my mind on a particular location, but to go with the flow of travel deals instead. I keep my eye on lists like Sherman's Travel Top 25, Travel Zoo's Weekly Top 20, and SecretFlying.com's email notices for fantastic deals, and when I see one that's too good to pass up, that becomes my next destination.
4. Read reviews
Sites like Tripadvisor.com have completely transformed my travel planning. You can look up almost any activity, restaurant or hotel before you go to make sure it meets your expectations. I spend no less than 2-3 weeks in the initial planning stages reading through reviews.
The more you read, the more you'll start to understand the landscape of a destination and get an idea of the most popular places to stay, things to do and restaurants. It's an invaluable resource. Just don't be like me and get buried in the sea of negative reviews.
Nick regularly has to talk me off the ledge when, after reading too many reviews, I've decided we can't possible stay at any hotel ever again. Deep breath. There will always be extremes in reviews.
5. Sign up for instant alerts
Instant alerts have helped me score amazing deals that I could never have found otherwise. We saved 50% on our honeymoon hotel because of an alert I signed up for on an aggregator site. This is assuming you check your email regularly, but it's much easier to scan through targeted deals in your inbox than visiting each site daily looking for flash sales.
There are so many sites that allow you to do this now (see my recommendations for email lists above, too). I recommend spending an hour scouring the internet for sites that advertise deals to where you're going and sign up for a bunch of them.
For instance, if you're going on a cruise, sign up for cruisedeals.com, cruisecritic.com, cheapcaribbean.com and all the cruise lines' mailing lists that you're considering.
6. Thoroughly consider your flight times
Do you really want to take the red-eye to London when your first day in country involves a 12-hour adventure tour? Make sure you consider all of the aspects of your chosen flight. Saving $75 on a ticket that will cause major jetlag later may not be worth it (but don't worry, we have tips for avoiding jetlag!).
Consider whether you'll be able to check into a hotel if you arrive at 5am. If not, you may want to plan a later arrival or be fully prepared to start sightseeing immediately without a shower or quick nap.
Especially consider long layovers, really short connection times, early or late arrivals. Will there be transportation options at that hour? Is the rental car desk open at that time? Will you be able to store your bags somewhere during a planned long layover so you can go sightseeing? All of these things will matter.
7. Form a rough schedule
I recommend creating a rough schedule before you book anything. Not so you can eschew spontaneity and be held to a rigid plan, but so you can be sure things you really want to do don't conflict with each other or are closed or fully booked.
For instance, the one day I planned for us to visit the Ribera del Duero wine region in Spain was a day all the wineries were closed. I changed the date and then found out that no English tours were being given on the alternate day.
There are always conflicts you have to be aware of. If I'd already booked my hotels, I wouldn't be able to switch things around. Decide first what the important things are and check for conflicts, then book your hotels and excursions.
8. Book quickly when you see a good deal
If you find a good deal on a flight or hotel, based on the research you've already done, don't hesitate to book it immediately. I can't even count the number of times I found a stellar deal and lost out on it by hesitating. The best deals rarely stick around for long.
If you have the main details of your schedule and plan already worked out, you shouldn't have to hesitate before buying. For hotels, just beware of booking those really popular non-refundable deals without being 100% sure of your plan before booking. I prefer the flexibility to change my hotel, if necessary.
9. Create a written plan
Every trip I take now includes a written plan. It's very informal, cobbled together in Google Docs (so it can be shared and referred to on the road), and includes all of the details and scheduling for things that I've already booked.
It starts out as a very rough list and eventually turns into a full-blown plan including addresses of hotels, transfer information for each airport, car rental details, exchange rates, important phrases, excursion times, vendor names and pick-up details. I include restaurants and bars I want to try, reservation details, where to buy tickets for something, how to get to a particularly tricky location.
Everything I plan goes into this document, so we have every detail we need. You might also want to use a packing list to make sure you've packed everything you'll need and not left something important behind.
Download our reusable Travel Checklist, plus gain access to more exclusive travel resources by signing up for Savored Journeys updates. Click here to sign up.
10. Save a copy of all important documents
As you're planning and booking, save a copy of hotel confirmations, reservations, airline tickets, and excursion receipts. Anything with details you may need to provide to a vendor as proof of purchase. You wouldn't believe the number of times I've been asked for this proof and I am relieved to be able to pull out the details easily.
The car rental location has no record of your reservation? No problem. Your hotel thinks you booked a twin bed when you know you booked a king? Easy. If you don't have these documents handy, you will burn valuable time looking for them. And then frustration sets in. I use Kayak's Trips app to keep all my plans in one location.
You can forward everything to Kayak upon receiving it in email, and Kayak will keep track of everything for you in one easy to locate spot. Click here for a list of travel prep things you should do before you leave home.
11. Let go and have fun!
If you've followed steps 1-10, you should have no problem with number 11. You did your research, completed your homework and you have all the details worked out. If something goes wrong at this point, there's not much you can do about it. So now is when you relax and go with the flow. Relax knowing your pets and plants are being taken care of at home!
If something goes wrong, it'll make a good story later. You might not be laughing about it now, but if you can adopt an "it is what it is" attitude, you'll have fun no matter what happens. It's all part of the journey.
What are your tips for planning the perfect vacation? If you have any great advice to share, add it to the comments section!
You might also like: 99 Ways to Save Money for Travel by Happy to Wander.
Conclusion
The main thing to remember about planning a vacation is that it will take time and it is better not left to the last minute. Start you travel dreaming early so you can find the perfect trip for you and know what your budget is and what you might want to do long before you start planning.
Like this post? Why not save it to your Pinterest board?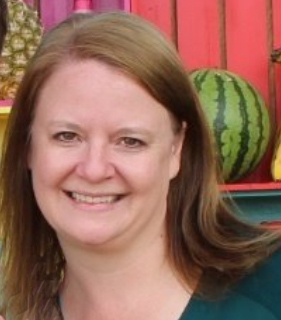 Laura Lynch, creator and writer of Savored Journeys, is an avid world traveler, certified wine expert, and international food specialist. She has written about travel and food for over 20 years and has visited over 75 countries. Her work has been published in numerous guidebooks, websites, and magazines.