The only thing that's probably holding you back from traveling to Italy is the daunting task of creating your Italy itinerary. We understand. That's why we've taken the work out of it for you by creating a perfect 10-day Italy itinerary that you can follow or use to plan your own trip.
You're probably wondering all the typical travel things, like when is the best time to go to Italy, what destinations to visit while you're there, and how to get around.
It can all be very overwhelming, but don't worry, our Italy trip planner will clear up all those questions and help you plan the best way to see Italy in 10 days. If you have other questions about Italy, check out this guide with additional tips for traveling in Italy. Make sure to put these famous foods on your list of things you must try.
You can see a lot in just 10-14 days in Italy without being overwhelmed. It's not a large country, but there will be a lot of travel to get from place to place. It's a good thing Italy has a wonderful train system!
If your trip takes you all over Europe, not just to Italy, check out our 2 week itinerary for Europe, which can easily be expanded to one month or more.
Getting Around in Italy
The best way to get around on your Italy itinerary is to rent a car and drive. I always book through DiscoverCars.com for the best deals. It's not too difficult driving around in Italy, but you should be prepared for a few things:
You need an International Driver's License, which is just a translation of your U.S. or other country license. You can get this at the AAA office, or online.
Most cars in Italy are manual (stick-shift). You can rent automatics, but there aren't a lot of them so you have to book in advance.
The roads are sometimes very narrow and not paved. It's best to rent a very small car that can easily manuever the roads and parking spots.
Here's more to help you plan
How to Plan a Vacation in Italy
Best Time to Go to Italy
The first step in planning an Italy vacation is deciding when to go. As with most places, there is a "best" time to go to Italy, but that doesn't mean you can't go whenever the mood strikes you.
It really is a year-round travel destination. We've been there in all 4 seasons and always have a great time.
If I had to pick one perfect time to go to Italy, it would be late autumn (end of September to November), because it is the height of grape and olive harvest season in Italy, and there's nothing better than seeing the rolling hillsides covered in ripe bunches of grapes, and the olive trees laden with green fruits.
Spring (March to May) is a great time to visit, as the temperatures are lower and so is the tourist traffic, which leads to lower prices and shorter lines to get in to popular attractions. May is the rainiest month in Italy, but it's not enough to ruin your trip.
In autumn (late September – November), the leaves are changing color and the resulting scenery is nothing short of amazing, plus the harvest is on!
Summer in Italy gets very hot and humid. It's also a very busy high season, so you'll constantly be fighting crowds and you'll pay more for accommodations. Try to avoid traveling in July and August. Even June can be extremely hot – 100+ degrees F.
In winter, December to February, there are definitely less tourists, but the weather isn't prime for that dream Italian vacation.
Getting to Italy
Many top airlines fly to Italy. However, it's not so easy to find direct flights from the U.S. to Italian cities. The easiest cities to fly into from international destinations are Rome, Bologna, and Milan.
If you don't mind making a stopover in Frankfurt or Amsterdam, you can fly to just about anywhere you want within Italy. If you want to try to add a free stopover flight on your way to Italy, try it using Skyscanner.
Something to consider, which will help maximize your time in the country, is to fly into one city and out of another, such as flying into Rome and out of Milan. Doing this will save time and money.
Best Places to Visit in Italy
First-time visitors would do best to hit up the most popular sights that are easy to get to via train or a quick domestic flight. Then once you've explored the top destinations, you can dig deeper into the more off-the-beaten path locations.
A road trip can be a very rewarding way to see a lot of the country. Here is a list of places to visit in Italy that you should definitely include in any 10-day Italy itinerary.
If you're not keen to travel on your own, there are many tour agencies that provide tours to these cities. However, it is very easy to travel around Italy via train, so organizing your own trip is recommended.
How to Spend 10 Days in Italy
If you're a frequent traveler, you'll have no problem planning your own Italy travel itinerary and getting around on your own. There is a small language barrier to deal with in some places, but it's nothing a savvy traveler can't handle.
In most large cities, the majority of people you will come in contact with will speak English. Now for your 10-day trip to Italy, which includes Rome, Tuscany, Florence, Bologna, and Venice.
Note: Your tour starts on the day after you arrive, unless you fly in quite early, otherwise you won't have enough time to see everything in Rome. You need 2 full days to do it.
Visiting Rome is like stepping back in time. With so many amazing attractions to see throughout the city, it's easy to see everything without much fuss. With a good map and a little energy, you can easily walk the entire old city of Rome and see all of the iconic landmarks listed below.
The Roman Forum: Check out the ruins of the Arch of Titus, the Temple of Vesta and other ruins of a powerful, historical time gone by.
The Colosseum: You can pay for a guided tour, or just walk around yourself, especially if you've done some research ahead of time or have a book along with you.
Trevi Fountain: This is an absolutely must see, tucked away in a small piazza and crowded with people vying for a chance at a good photo. If you toss a coin into the fountain over your left shoulder using your right hand, you'll come back to Rome someday.
The Spanish Steps: Located at the Piazza di Spagna, this steep set of steps climbs up to the Trinita dei Monti church at the top and is surrounded by upscale shopping, tourists lounging on the steps and a wonderful Italian vibe.
Plaza Navona: You must stop here for photos and for an overpriced drink at one of the cafes, for some of the best people watching in the world.
The Vatican Museums: If you're an art and/or architecture lover, you can't miss a journey through the ancient Roman sculptures and paintings at the Vatican. You'll see the Gallery of the Maps, Raphael's Rooms, the stunning Creation of Adam by Michelangelo in the Sistine Chapel, plus St. Peter's Basilica (if you have time).
Tours & Tickets
You will need tickets for a few of the things on the list. In Rome, I never recommend just walking up to the attraction without tickets, because you could stand in line for hours.
Plan ahead and purchase tickets before you go. The most important ones to secure tickets for are the Colosseum and the Sistine Chapel.
You can book tickets directly through the attraction's website, or you can use the links below to book our recommended tours through Viator:
What to Eat in Rome
Rome has many food specialties, some that differ from other areas of Italy. If you want to get a real immersion in Rome, you must try these specialties:
Cacio e Pepe – Cacio e Pepe is a very simple pasta dish that literally means "cheese and pepper". The pasta noodles are covered in Grana Padano or Parmesan cheese, butter, and ground black pepper.
Carbonara – Carbonara is made with egg, hard cheese, guanciale, and black pepper.
Bucatini all'amatriciana – All'amatriciana is a pasta sauce with black pepper, red pepper, guanciale, Pecorino cheese, and tomato.
Suppli – A fried ball of rice with a filling of tomato sauce and melted mozzarella. You can find really delicious variations at Supplizio.
Gelato – You will find a gelato stand on nearly every block. Look for ones that aren't puffed up into a large dome.
Pizza al Taglio – This pizza is baked in large rectangular pies and cut into squares. You can find it at street food stalls or quick stop shops all over Rome.
Where to Stay in Rome
The best location in Rome depends on what you want to accomplish during your stay, but it's always best to be centrally located so you can walk to all of the main attractions.
I really like the area around the Spanish Steps. It's easy to find in case you forget your map or lose your bearings. Two great choices in the affordable luxury range are The Inn at the Spanish Steps (with a gorgeous roof-top pool) and Il Palazzetto.
We also really enjoyed staying at Nerva Boutique Hotel in the popular Rione i Monti area.
Transfer from Rome to Siena.
The best way to get from Rome to Siena is either to drive or take the train. It's a 3-hour journey, no matter how you go. If you have a car, you'll be able to get around within the region easier, but it's not absolutely necessary to have a car, if you're planning to go on pre-arranged day trips.
There isn't a direct train, but you just make one short change in Chiusi and head to Siena, the most well-connected city in the center of Tuscany.
From here you can get to surrounding towns, like Montepulciano and Greve in Chianti, so it's the perfect base for tourists, no matter what you want to see.
There are tons of restaurants, cafes, hotels, and wineries right inside Siena to explore, if you don't want to venture far.
What to See in Siena
Piazza del Campo – Huge and gorgeous medieval square
Duomo di Siena – Romanesque-Gothic Cathedral
Pubblico Palace & Mangia Tower – Gothic-style town hall building and tower
Fonte Gaia – Lovely historic fountain
If you want to taste some wine in Tuscany, it's best to get outside of Siena and visit the wineries and vineyards. If you have a car, we recommend checking out our list of the top wineries to visit in Tuscany.
If you'd rather stay within Siena, you can visit one of the enotecas in Siena, like Enoteca Emporio Mediterraneo or Vineria Tirabusciò Siena.
We also highly recommend doing a Tuscany cooking class in Siena.
Tours & Tickets
You don't need tickets to see any of the things listed above, but if you want to get outside Siena and explore Tuscany without a car, you'll need to book some tours.
Below are some of the tours we recommend:
What to Eat in Tuscany
Food and wine are synonymous with Tuscany. You can't have one with out the other. There are many fantastic dishes, both pasta and not, that you must try.
Many of these you'll find on almost every traditional menu in Tuscany.
Ribollita – a vegetable and bread soup
Fagioli con salsiccia – Baked Cannallini beans with sausage
Tagliatelle al tartufo – a wide pasta covered in a truffle sauce. Truffles are abundant in Tuscany!
Tagliatelle al Ragu di Cinghale – Tagliatelle with wild boar ragu
Pici – a pasta made from flour and water rather than flour and eggs
Pecorino – Sheep's milk cheese from Pienza
Where to Stay in Siena
You won't find any of the top chain hotels in Siena. The accommodations here are rustic Italian charm. You can expect either a very ornate building, or very minimalist decor.
There are two options – stay inside Siena in a hotel or apartment, or stay just on the outskirts of Siena in a farmhouse stay. If you have a car, I encourage staying outside the city center.
Grand Hotel Continental Siena – a Sienese palace steeped in history. The Grand Hotel Continental is part of Starhotels Collezione, Starhotels exceptional luxury hotel group and is the old town's only 5* hotel and has a privileged position near Siena's most important attractions. | Trip Advisor reviews | Book here
Aia Mattonata Relais – Located in a restored, historic farmhouse outside Siena, overlooking the countryside and the city, and provided with a salted-water, panoramic swimming pool. | Trip Advisor reviews | Book here
Airbnb: Appartamento Palazzo Casini Piccolomini | Take a look
Transfer to Florence: If you have a car, the drive will be about 1 hour 15 minutes.
You can take the 131R train from Siena to Florence in the same amount of time. One of the most beautiful cities in Italy, Florence is known for its art.
The architecturally rich buildings of Florence house some of the world's most treasured art. So if you're a museum lover or art history buff, you'll want to consider how many days to spend in Florence to cover all the top sights.
While 2-3 days is enough for most visitors, to get to all the museums and day trips, you'll need 5-7.
Spend your time in Florence visiting the sights and museums below. They can be done in this order to make for the most efficient walking route.
Duomo Santa Maria del Fiore –

This vast cathedral towers over the city with its Renaissance dome and Gothic architecture. Entrance is free (tickets needed for the dome).

Uffizi Gallery – This gallery contains some of the world's best Renaissance paintings & masterpieces, by the likes of Michelangelo and Leonardo da Vinci.
Accademia Gallery – This gallery houses some of the most important works of the Renaissance, including works by Leonardo da Vinci, Giotto, Botticelli and Michelangelo's David statue. Make sure you secure tickets in advance as this is one of the most popular museums in the world.
Mercato Centrale – This food market is packed with great eating and drinking options. You can peruse the fresh foods and vegetables on the lower floor, then head upstairs to the food court to pick what you want to eat. This is a great place to have lunch.
Basilica of Santa Croce – A very pretty church, also the final resting place of Michelangelo and Galileo. The memorial to the 19th century playwright Giovanni Battista Niccolini inside the church is rumored to be the inspiration for the Statue of Liberty. Tickets are 8 Euros and can be purchased here.
Ponte Vecchio and Palazzo Vecchio – The first is a bridge, the second is the town hall, which is just around the corner from the bridge in Piazza della Signoria. The Piazza is a great place to hang out for a while, because there are sculpture and statues all around, like an open-air art gallery.
Tours & Tickets
You only need to purchase tickets in advance for the Duomo, the Uffizi Gallery, and Accademia Gallery. These are where the long lines are in Florence.
You can book tickets directly through the attraction's website, or you can use the links below to book our recommended tours through Viator, which are more expensive because they also include a guided tour:
What to Eat in Florence
One of the most iconic meals you can have in Florence is a Florentine steak, but there are so many other specialties from this area that you should also be on the lookout for.
Bistecca Fiorentina – a huge T-bone steak that comes from the local Chianina cattle
Affettati Misti – A very traditional starter in Florence, this is a plate of cold cuts like lardo, finocchiona, sbriciolona, and prosciutto crudo.
Appa al pomodoro – a tomato that is thickened with bread and made with tomatoes, olive oil, garlic, and basil.
Penne strascicate – A Bolognese-type sauce made with vegetables, tomatoes, red wine, and olive oil.
Ravioli gnudi – Gnocchi made with spinach, ricotta, eggs and parmesan.
Where to Stay in Florence
There is no shortage of amazing, luxury hotels in Florence. You could easily spend half your budget on a couple of nights here.
Firenze Number Nine Hotel and Spa is a smaller boutique hotel in a fantastic location, as is the modern and unique Hotel Garibaldi Blu (where we stayed last time we were there).
If you want to splurge, stay at the Grand Hotel Minerva – perfect location and it has a gorgeous rooftop pool.
Transfer to Bologna. If you're driving, it's about an hour and a half drive to Bologna on the A1. The route has tolls. If you're taking the train, it's a quick 35-minute ride on the FR9520 to Bologna Central Station.
For me, Bologna is all about the food. If you love Italian food and want to spend a day learning more about the wonderful DOC products near Bologna, I highly recommend you spend your day in Bologna on this tour.
If you're not into the food tour, spend your time in Bologna visiting the sights and museums below.
Piazza Maggiore – this is the center of the action in Bologna and a good place to start exploring.
Basilica di San Petronio – this gothic basilica is dedicated to the patron saint of the city Saint Petronius. It's hard to miss, in the center of Piazza Maggiore.
Fountain of Neptune, Bologna – Next to Piazza Maggiore is the Piazza Neptune, with the monumental fountain of Neptune in the middle.
Two Towers – One is leaning – Asinelli – and Garisenda. These are great to use as a landmark in city to orient yourself. You can also climb to the top of them for great views.
Bologna's porticos – The porticoes, nominated as a UNESCO World Heritage Site, make the architecture of Bologna unique. You can find them all over the city, starting in Piazza Maggiore.
FICO World Eataly – Just outside the city and easy to reach by train is the Eataly World – a whole warehouse dedicated to food in Italy, with demonstrations, food stalls, and cooking classes. 8-10€ entrance fee.
What to Eat in Bologna
Bologna is home to some really fantastic foods that you don't typically find elsewhere in Italy – at least in the same form. Tortellino, for instance, is very much a Bologna dish, make with fresh egg pasta. There are also many DOP products made nearby.
Tortellino – This dish is the star of the show in Bologna. It's basically tortellini (both big and small), filled with meat and cheese, served in a light broth.
Tagliatelle al Ragù – Another very popular dish in Bologna, this dish is made with wide egg noodles and slow-cooked meat with tomato, milk, butter, white wine, carrots, celery and onion.
Parmigiano-Reggiano – This hard, aged cheese is a DOP product that can only be made in Parma, Reggio Emilia, Modena and parts of the provinces of Mantua and Bologna.
Traditional Balsamic Vinegar of Modena – True DOP balsamic must be aged for a minimum of 12 years. Over that time, it ages in a series of five barrels called a battaria.
DOP Prosciutto – Pancetta, pork cheek, and disossato are all DOP products made only in this region.
Mortadella – the original sausage from Bologna

.
Where to Stay in Bologna
It's a good idea to stay in the center of the historic district in Bologna, so you're walking distance to the main attractions.
Hotel Al Cappello Rosso – One of Bologna's oldest boutique hotels, yet with modern facilities and very unique design, next to Piazza Maggiore ⇒ Read reviews on Trip Advisor | Book a stay
Grand Hotel Majestic – Bologna's oldest hotel. Ornate only beings to describe this opulent hotel. Close walking distance to the main square and the Two Towers ⇒ Read reviews on Trip Advisor | Book a stay
Airbnb: Bologna Altana Deluxe | Take a look
Transfer to Venice. If you're driving, it's a 2-hour drive on the A13 to Venice. The route has tolls. If you're taking the train, it's an hour and a half on the FR9414 to Santa Lucia train station in central Venice.
I often think Venice is singlehandedly responsible for Italy's romantic allure, with its winding waterways and canals, arched bridges and amazing architecture.
Since no cars are allowed in the city, it's an escape from the normal hustle and bustle of blaring horns and angry traffic snarls. Instead, you wander through the narrow cobblestone streets on foot or glide around the waterways on a gondola.
⇒ See our infographic guide to visiting Venice.
Here's what to see in Venice.
St. Mark's Square – The most iconic square in Venice, it's also home to St. Mark's Basilica and it is a true sight to behold. It's very touristy, so I wouldn't recommend eating in the square, but you can always stop for an overpriced drink.
Doge's Palace – This Venetian Gothic style palace is now a huge museum with floors worth of incredible things to see.
Bridge of Sighs – According to local lore, if you kiss beneath this bridge at sunset, you'll enjoy eternal love.
Peggy Guggenheim Collection features masterpieces by Picasso, Salvador Dalí, and Jackson Pollock.
Murano and Burano – There's an island in the Venetian Lagoon called Murano, where glass has been made for more than 700 years. Definitely worth a visit.
Tours & Tickets
You will need tickets for a few of the things on the list. Venice is very crowded, almost year round, so it's not recommended to arrive without tickets to the main attractions, because you could stand in line for hours. Plan ahead and purchase tickets before you go.
The most important ones to secure tickets for are St. Mark's Basilica and Doge's Palace, plus a trip out to islands, if you want to do that.
You can book tickets directly through the attraction's website, or you can use the links below:
What to Eat in Venice
Venice is known for their cicchetti bars. Ciccetti are small snacks or side dishes that are served at the bar in between meals, or even replacing a meal when you're out with friends. Be sure to grab some cicchetti and an Aperol spritz while visiting Venice.
Aperol or Venetian Spritz – A spritz is made with 3 parts Prosecco, 2 parts Aperol or Select, 1 part soda, and an orange wedge for garnish.
Cicchetti – small bites that are typically served in bars alongside a spritz or a small glass of wine.
Baccala Mantecato – This spread is made from cod, which is soaked and whipped into an airy and light spread that is served on a slice of bread.
Nero di Seppia – Squid ink pasta
Sarde in Saor – Fresh sardine fillets marinated in vinegar and served with cooked white onions, and sometimes raisins and pine nuts.
Where to Stay in Venice
The choices of where to stay in Venice are vast, but we can narrow down where to stay in the city to two areas. When you look up hotels on Booking.com, you're looking at Venice city center.
We narrow that down to the areas around Rialto Bridge and St. Mark's Square. Below are the only two places you need to know. The first is an apartment-style rental and the 2nd is a hotel.
Ai Patrizi di Venezia – If you're staying for 3+ nights, I highly recommend this apartment. It's in the perfect location, is incredibly comfortable and clean, and has a kitchenette. We sometimes prefer an apartment to a hotel so we're not being bothered by housekeeping. This place is a gem. | Read Reviews or Book a Stay
Hotel Londra Palace – If you'd rather stay in a hotel because you like the extra amenities, then Hotel Londra Palace is a great choice. It's in a very good location, only 5 min walk from St. Mark's Square, with free wifi and a restaurant. Some rooms have a balcony and an incredible view. | Read Reviews or Book a Stay
Airbnb: Beautiful 2 bedroom very near Rialto Bridge | Take a look
Unfortunately, now it's time to fly back home. If you booked a multi-city flight, you can return home from the Venice airport. If not, you will have to fly or take the train back to Rome in order to fly back home.
How to Get Around in Italy
The best way to travel around Italy is by train. You can save money on train travel in Italy with a Eurail pass specifically for Italy. The passes allow you to travel for a specific number of days within a month – from three to eight. See all Italy Eurail passes here.
These passes are meant for non-European passengers only. Order it in advance of your trip and it's delivered right to your door, so you're ready to travel when you get there.
Some trains require reservations (high-speed and overnight). So be sure to thoroughly check your preferred trains for rules. As long as there is a train linking each of your chosen cities, you'll be able to easily travel around the country, and in all of the cities listed here the train drops you off right in the center of the city.
Driving in Italy
If you're planning on renting a car in Italy, make sure you obtain an International Driving License before you go.
In the United States, you can get one of these at AAA offices as well as from the National Automobile Club, for a small fee. It's good for 1 year. Italian law requires drivers that don't have a European Union driving license to show their home country license as well as an International Driving Permit if (or when) they're pulled over.
The rental car company may not require one to rent, but it's up to you to have the correct paperwork.
Tipping in Italy
If you're from the United States, Canada, or another country where tipping is customary, you should be aware that tipping in Italy is not compulsory.
A service charge is often added to the bill, which can be from 10-12%, and it will be noted as a service charge. There can also be fees added for various services, like sitting in on a dining terrace, or getting bread or water for the table.
CONCLUSION
There are many ways to experience and enjoy your Italy vacation, now that you know how to plan a trip to Italy. But if the task overwhelms you, rest assured that this 10-day trip to Italy will take you to some of the top places to visit in Italy, and will prepare you for a second visit.
Like this post? Why not save it to your Pinterest board for later!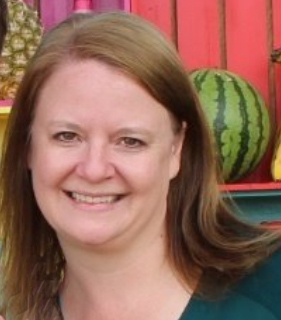 Laura Lynch, creator and writer of Savored Journeys, is an avid world traveler, certified wine expert, and international food specialist. She has written about travel and food for over 20 years and has visited over 75 countries. Her work has been published in numerous guidebooks, websites, and magazines.