Niagara Falls is a stunning natural attraction that many travelers can't wait to see. Not only is it an incredible example of how nature and landscape collide, but it's also a destination packed with things to do and see, making a great weekend getaway or mini family vacation.
Add to that the fact that you can stay in a hotel room overlooking the falls, and visit numerous breweries and wineries in the area, and you have a destination that's both exciting and relaxing whether it's for a long weekend or a day trip from another part of New York State.
As there are so many attractions competing for your attention when planning a Niagara Falls vacation, we wanted to make it easier for you to decide what things to prioritize by giving you a "what not to miss" list.
There are numerous tours available that let you experience these majestic waterfalls in a variety of ways. Many require advanced tickets, so make sure to plan ahead. It's also a good idea to read up on practical tips for visiting Niagara Falls as you're planning.
Planning your trip to Niagara Falls?
Where to Stay in Niagara Falls:
Best Tours and Experiences in Niagara Falls:
» Looking for more travel inspiration in the United States? See our U.S. Summer Vacation Ideas and 12 U.S. National Parks to Visit. Here are a few more fabulous U.S. Cities to visit.
What is Niagara Falls?
Niagara Falls is a group of large waterfalls that are located in the Niagara River on the eastern coast of the United States and Canada. They are located on the border between the two countries, and are composed of three waterfalls.
Niagara Falls is made up of three waterfalls – Horseshoe Falls, Bridal Veil Falls, and American Falls. These three waterfalls span between Canada and the United States.
The falls were formed during the melt-off of the last Ice Age (around 12,000 years ago), when the extreme flow of water formed the falls. During the height of summer and fall run-off periods, there are more than 700,000 gallons of water flowing over the falls per second.
You can approach the falls from either side. That means that if you're an American you won't need a passport to visit the falls, and vice versa for the Canadians.  You can just stay on your own side.
How Do I Get to Niagara Falls?
There are two airports you can fly into within close proximity to Niagara Falls. There's the Toronto airport on the Canadian side, and the Buffalo, NY, airport on the U.S. side.
From Toronto Airport, the drive to the falls is about a 1.5-hour drive. From Buffalo, the drive is around 30 minutes. I do advise renting a car because it will be so much easier for you to get around, but it's not entirely necessary.
There is a train station in Niagara Falls that you can come into from Toronto, New York, or other close by cities. Once in Niagara Falls, as long as you're staying within the main tourist area, you can walk or cab to just about everything.
When to Do a Niagara Falls Vacation
Niagara Falls State Park is open 365 days a year. In fact, it never closes. However, some of the attractions do close during the winter period when conditions are poor.
Summer months are extremely crowded at the falls and you'll end up spending more money due to high season prices. So, we recommend visiting Niagara Falls during the fall or spring, if possible. These are the shoulder months, so you won't have to fight crowds or overspend on accommodations.
Some key info about the weather:
Summer months average high temperature ranges between 70F and 80F
Fall peak foliage happens typically in the third week of October and it's a beautiful time to visit the falls
In winter, some attractions may be closed, but the falls are really beautiful when shrouded in ice
Where to Stay in Niagara Falls
As mentioned, there is a Canadian and United States side to the falls. You can stay on either side and there are great hotels and restaurants in both areas.
One of the main reasons for going to Niagara Falls is for the view, so I highly recommend splurging for a hotel that has a view. I personally love the Hilton Niagara Falls. Here's a list of a few others I would recommend that have great views (click to see room rates):
Niagara Falls Tours
One of the best ways to see all aspects of the falls without putting in a ton of effort to coordinate everything is to book an organized tour. Here are a few that we recommend.
Best of Niagara Falls Tour from Niagara Falls, Ontario – this is a 5-hour comprehensive tour of the Canadian side of Niagara Falls, including a trip up Skylon Tower, the Journey Behind the Falls excursion, and the Hornblower cruise.
Niagara Falls American Side Highlights Tour – this 4-hour tour includes Prospect Point Observation Tower, the Maid of the Mist boat tour, and Cave of the Winds on-land tour. You'll visit Bridal Veil Falls, Horseshoe Falls, Goat Island, and the Mighty Whirlpool.
For a change of pace, we also recommend doing a Niagara-on-the-Lake wine tour with lunch. This is a really fun and unique wine region to visit. You'll stop at 5 wineries on this tour, plus lunch.
6 Best Ways to Experience the Falls
Getting a close-up look at the falls, where you can see AND feel the full majesty of the powerful falls is likely your top priority when visiting Niagara Falls, so we want to make that as easy as possible for you. Check out these places to go for the best views of Niagara Falls, so you can make the most of your trip and create unforgettable memories.
Float Right Up to the Falls
From the Canadian side of the Falls, take the Hornblower Niagara Cruise. It is a great way to enjoy the river, as well as the actual waterfalls. The boat trip takes you up the river past the waterfalls on the American side and into the gorge that contains the spectacular Horseshoe Fall. Once there you get to go within a few feet of all that roaring water. It is a great way to experience the power and the majesty of the falls.
At certain times of the year, you can enjoy an illumination or fireworks cruise. Being right next to the Falls when they are lit up by colorful lights really is a memorable experience.
Go Behind the Falls
If you want to get even closer, take the Journey Behind the Falls tour. During this tour, you take an elevator 150 feet down into 130-year-old tunnels. From there you can walk out onto a observation deck that puts you behind the Horseshoe Falls and its raging stream of water falling at over 40 miles per hour. You'll need to put on your bright yellow poncho to keep from getting soaked from the mist coming off the falls.
See the Falls from Above
As you've already seen, there are many observation towers and points from which you can get a bird´s eye view of the Falls. Since the Falls are the main attraction, and no doubt the major reason you visited this area, you should see it from as many angles as possible.
One of the best is from above, at the Skylon tower, on the Canadian side. At the Skylon Tower Observation Deck (get tickets in advance here), you'll be 775 feet above the falls. The deck is so high that you can see 8,000 square miles of Canada and the U.S from this vantage point.
If you like fine dining you will really enjoy the world-class food that is served in the revolving restaurant. Plus, staying for a meal is a great way to enjoy the view for longer. There are a few other attractions to enjoy in the Skylon Tower, including a family fun center, a 3D/4D movie about the falls, and a glass-blowing gallery.
Walk Alongside the Falls
If you've ever been white water rafting, then you can probably imagine the power and force of Class 6 rapids. Walking alongside the river will give you an up-close view of just how powerful these rapids are.
On the White Water Walk, you'll be able to walk a quarter mile along the boardwalk that follows the base of the gorge. It gives you a unique view of the rock layers that form the gorge, and you can stop off at viewing platforms for an even closer view of the water raging by. Tickets are approximately $17 for adults.
Panoramic Falls Views
Another fascinating way to see the Falls from a different angle is on the Niagara Skywheel. This Ferris wheel glides up to 175 feet over the Clifton Hill area, and offers breathtaking panoramic views of the falls and the city below. From the ride, you'll glimpse unique views of both the Horseshoe and American Falls.
The gondolas are small, built for 2-4 people, and are fully enclosed and air-conditioned. It's always best to purchase tickets in advance for the ride so you can skip the line. The ride lasts about 10 minutes. Tickets are approximately $13 for adults.
The Niagara Skywheel isn't the only tourist attraction located in Clifton Hill. In fact, this area is one of the busiest, because it's packed with touristy activities. Whether you'll want to visit any of them is a matter of personal preference, but you can find things like midway games, a wax museum, a mini-golf course, a 6D theater ride, and tons of touristy chain restaurants.
Niagara Falls History Museum
After seeing the Falls for yourself, a visit to the Niagara Falls History Museum is a nice way to follow up and learn more. This museum contains exhibits that tell you about the history of the area, its people, geology, and industry, as well as the waterfalls themselves.
Where to Eat in Niagara Falls
You only have to take a short walk from your Niagara Falls Hotel to find dozens of restaurants and bars right on your doorstep. Here are a few of our favorites.
Top of the Falls Restaurant
Overlooking Terrapin Point on Goat Island, the panoramic restaurant overlooks Niagara Falls, boasting jaw-dropping views of the Horseshoe Falls. Top of the Falls Restaurant has partnered with Taste NY to promote local flavors. Read reviews
We love this little wine bar downtown, with its Spanish tapas. It's in a great spot to grab a pre-dinner wine and stay for a few tapas for dinner. Read reviews
Prime Steakhouse
Sit down for an upscale dinner at Prime Steakhouse where you'll get a premium steak with a premium view of the falls. Read reviews
Niagara Breweries
You can also explore the area's budding craft brewery scene, which has been growing steadily since 2010, with a handful of breweries and brew pubs in the area. Food trucks are also starting to become more prevalent in Niagara.
One of the best ways to enjoy a plethora of craft beer from Niagara is on a brewery tour. We liked this Luxury Craft Beer Tour in Niagara. The tour includes a stop at 4 breweries with tastings at each and a behind-the-scenes tour at one of the breweries, plus a knowledgeable driver/guide and luxury transportation, so you don't have to drive yourself.
Go here to taste the craft beers; be sure to try the BeerDevil IPA, and Irish Red Ale. For a lighter option, definitely get the Honeymoon Peach Radler. Stay for a casual lunch or nibbles to go with the beer. Read reviews
Counterpart Brewing
Located at the north end of Niagara Falls, Counterpart Brewing is a local craft brewery that opened in 2019. The beer is great and the food is also worthy of the visit.
Wine Tasting in Niagara Falls
Did you know that there are dozens of wineries within a very short distance of Niagara Falls in Niagara on the Lake? This wine region's most prized export is the fruity, rich, and sweet ice wine, and there are award-winning vineyards and wineries all over this fastest-growing wine region in Canada where you can try the wines.
For wine enthusiasts, there are numerous wineries in the surrounding Niagara area in Ontario. Many of these wineries are open to the public for taste samples as well as tours of their orchards and facilities. If you haven't tried ice wine made from frozen grapes picked in the middle of the Canadian winter, there's ample opportunity to do so here in the Niagara region at both the wineries that make them as well as the many restaurants that feature them.
The best way to taste wines and experience Niagara on the Lake is on a wine tour. This is the tour we recommend, with Grape Escape Wine Tours. On this half-day, small-group wine tour, you'll visit a few wineries and taste a large variety of wines including Ontario's famous ice wine.
Another great way to see the wineries is on a Vine & Dine Bicycle Wine Tour, a relaxed pedal through the wineries of Niagara On The Lake, on a fully guided tour to 4 wineries and lunch.
Some wineries to make sure you visit:
Food Events in Niagara Falls
When it comes to planning your trip, make sure your dates coincide with at least one of Niagara's many food events. For a classic summer vibe during August, there's St. Catherine's Ribfest in Montebello Park. Delicious racks of ribs from all across North America can be tasted and enjoyed in Niagara at the festival, with live bands every day and tons of activities to enjoy.
For some traditional good fun, you could head over to Niagara Lake for the Annual Peach Festival. Celebrating its 26th this year, the festival pays tribute to growers and promoters of fresh peaches, and to ring in the yearly local peach harvest. Aside from the freshest produce on offer, there are also delicious bakery treats on every corner.
Don't miss out on the Niagara Food & Wine Expo, which takes place each April. This is the premier international tasting event of the year; it features wines, beers, and spirits from across the world, and in particular, it gives Canada the chance to showcase some of its very best tipples. All of these tasty samples are served with fresh, local cuisine, to really enhance the experience and flavors.
Vacation Packages for Visting Niagara Falls
Niagara Falls offers a variety of vacation packages to make your trip unforgettable. Many packages include accommodations at renowned hotels with breathtaking views of the falls, such as the Marriott Fallsview or the Sheraton on the Falls.
Some packages combine accommodation with popular attractions like the Hornblower boat tour, Journey Behind the Falls, or the Butterfly Conservatory. You can also find packages that include dining vouchers for the fantastic restaurants overlooking the falls.
Whether you're planning a romantic getaway, a family vacation, or a solo adventure, these vacation packages make it easy to experience the splendor of Niagara Falls while enjoying great savings and convenience.
Niagara Falls Frequently Asked Questions
If you're wondering whether Niagara Falls is somewhere you'll enjoy visiting, you might want to read this feedback we received from visitors to the park. This can offer some insight into what you'll find and whether it's worth it.
Was Niagara Falls worth visiting?
The falls themselves have an undeniable dramatic beauty that draws in the crowds. The ever popular Maid of the Mist boat ride that takes tourists directly into the falls is truly thrilling. The town of Niagara Falls, Ontario has a certain dilapidated charm.
As you stroll along Queen Victoria Park facing the falls on the Canadian side, you cannot help but get a sense of what it must have been like to visit in more innocent times; before it became overly touristy. You can still catch a glimpse of its splendor if you don't look too closely at the kitsch. Go for the natural beauty, and skip the man-made attractions.
What are the most recommended attractions?
Hands down the Maid of the Mist boat tour was suggested as the must-do activity. Several people also pointed out that this was the best way to view the falls for those who were not able to go to the Canadian side because of visa re-entry issues. The Cave of the Winds tour, which takes you by elevator to the bottom of the falls, got high marks for those who preferred not to take a boat ride. The Niagara Falls Grand Helicopter Tour also got raves. The nighttime illumination of the falls got mixed reviews, with some calling it "stunning", while others found it "tacky".
How long should you plan for a visit to Niagara Falls?
The amount of time you should spend in Niagara Falls depends on what you plan to do there. If you just want to see the falls and maybe go on the Maid of the Mist boat tour or the Cave of the Winds tour, you can probably do it in a day. If you want to do other things in the area, like wine tasting and a helicopter tour, you will need a few days.
When is the best time to go to Niagara Falls?
Not surprisingly most people visited Niagara Falls in the summer. The few who did go in the winter said they were impressed by the falls surrounded by ice, but expressed regret that they could not go on the Maid of the Mist (it stops running in October). You should not go to Niagara in the winter unless you are prepared for the cold. Going in the fall will enable you to enjoy the foliage in Upstate New York along the way.
If possible, we recommend including a stop in Niagara Falls on a visit to Toronto for a great long weekend trip from New York or Boston. Chances are you will not be disappointed in a trip to Niagara Falls if you go when you are prepared for the weather, do not stay more than two days, and do not have high expectations of the attractions outside of those related to the falls.
CONCLUSION
As you can see, there are many ways to enjoy Niagara Falls from all angles. When planning a trip to Niagara Falls, you can be sure you'll see it all with these activities. And don't worry about the views getting old – that's impossible. What are your favorite ways to see Niagara Falls? We'd love to hear about your experiences in the comments.
Quick. Check these necessities off your prep list!
Like this post? Why not save it to Pinterest?
FOLLOW US on Pinterest, Instagram, Facebook for more great travel inspiration and tips.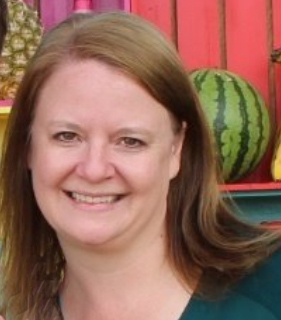 Laura Lynch, creator and writer of Savored Journeys, is an avid world traveler, certified wine expert, and international food specialist. She has written about travel and food for over 20 years and has visited over 75 countries. Her work has been published in numerous guidebooks, websites, and magazines.