Germany is rich in culture, history, art, and beautiful landscapes. This European country has plenty to boast of, but perhaps one of our favorite aspects of this country is its cuisine.
Trying a country's most popular dishes not only allows you to try their best, but also to get an intimate understanding of what the locals enjoy. In this article, we've got 13 popular German Foods you must try when you visit.
After all, food makes up a very important part of our daily lives, and the food cultures of the world differ wonderfully. German food culture is well established and ever-interesting.
So if you want to try the best that Germany has to offer, this list will aid you in choosing the perfect dish for you. Whether you're looking for something sweet, savory, or sour, this list has it all. And if you're a meat lover, you'll be spoilt for choice.
Best German Cuisine | 10 Top Dishes
Whether you're planning a trip to Berlin or are just wondering what to order next at your favorite Germanic restaurant, there are a few German dishes that stand out from the many great options.
Interestingly, Germans normally have their main meal at lunchtime. German dinner foods consist mainly of bread, cold meats, and cheeses. This meal is called Brotzeit, which translates directly to 'bread time'.
So while you can find most of these dishes at any German restaurant, day or night, making them part of your German lunch is the more authentic option. Pair it with a cold beer, and you'll be eating like a local.
1. Kaesespaetzle
This warm, cheesy, gooey meal is one for the books. Spaetzle is homemade German pasta with a texture that resembles dumplings or gnocchi. While German supermarkets sell it already made, restaurants will likely make it by hand, which is really the way to try it.
In this meal, the spaetzle is cooked with cheese in an oven. Depending on the recipe, multiple types of German cheeses can be added to the mix. It is topped with fried onions and shoved into the oven so that it comes out golden and delicious. This is authentic German food at its best and can be enjoyed by itself or with one of the wonderful meat dishes listed below.
2. Schnitzel
Shnitzel's have taken the world by storm, and it's no wonder. Pork (or chicken) is tenderized until flat, covered in breadcrumbs, and fried until golden. While you can order a Schnitzel in many restaurants across the world, there's nothing like a traditional German Schnitzel.
These can be served with a number of sides, but mash and gravy is a classic for a reason. However, if you find a restaurant that serves Schnitzel and Kaesespatzle together, it is highly recommended that you jump on that.
3. Bratwurst
This crispy, crackling sausage is a German staple. You don't have to go to a restaurant for this one, because this tasty meal is made in the German version of a 'food truck'. These are scattered around cities and are often found outside of train stations.
For the ultimate local experience, order a Bratwurst with Pommes (fries) and a tall beer. If that doesn't make you feel like a German, nothing will.
4. Spaghettieis
This sweet treat is rather special. In German summers, you will see ice cream parlors spilling over onto the sidewalks, with tables and chairs popping up all over the place. One of the most popular and unique offerings at these wonderful ice cream parlors is Spaghettieis.
The traditional version of this is made up of vanilla ice cream, squeezed through, you guessed it, a spaghetti maker. The ice cream sits on top of whipped cream and is topped with strawberry sauce and white chocolate shavings. The appearance closely resembles the classic spaghetti bolognese, but it may just trump that famous meal when you take a bite.
5. Sauerbraten
Widely regarded as the national dish of Germany, Sauerbraten can be found at most German restaurants, whether you're actually in the country or far, far away. It is a roasted meat dish made of heavily marinated beef, venison, lamb, mutton, pork, or, more historically, horse. So you can see that it is really made with any meat that is available, as in the past meat was less than abundant.
Marinated for three to ten days in spices and wine or vinegar, this is a very flavorful, rich dish. As with almost all German foods, it pairs perfectly with a cold beer. It also goes very well with Kartoffelpuffer, which we will look at next. It can also be eaten with Spaetzle or potato dumplings, which will be slathered with the delicious gravy made from the marinade.
6. Kartoffelpuffer
This interesting dish proves that potatoes really are the most versatile vegetable out there. Kartoffelpuffer is a potato pancake made predominantly from grated potato. Then, since these can be made into a sweet or savory dish, the binding agents and flavorants differ quite a bit.
You might find some Kartoffelpuffer with onion and grated garlic and egg and flour used to bind it. You could also come across Kartoffelpuffer with applesauce used to bind it, along with flour or matzo meal. So it is a very versatile dish, which may be served with a number of the meals on this list.
7. Bretzel
Known in English as a Pretzel, this is another of the classic quick foods that are found across this busy country. As previously mentioned, Brotzeit is an important part of German food culture. Bretzels are generally bought to be used in that wonderful meal, along with meats and cheeses.
But if you don't want to buy all of the accompanying bits, don't fret. As this is such a popular food in Germany, completed 'sandwiches' are available at bakeries, cafes, and train terminal stalls.
You'll be hard-pressed to choose just one, as there are plenty of options, with all sorts of breads and rolls too. But for an authentic German 'sandwich', choose a Bretzel with Emmental cheese and ham or salami. You certainly won't be sorry.
8. Apfelstrudel
This iconic dessert makes the perfect end to a delicious meal or can be enjoyed with a cup of coffee while you take a break from exploring. While technically originating in Austria, this dessert has long been a popular food in Germany.
There are bakeries scattered throughout Germany, with some being found in almost every train terminal. So you can easily enjoy one of these delights if you're on the move.
Apfelstrudel has a flaky crust and is filled with soft apple, cinnamon, rum-soaked raisins, and finely chopped almonds. It is absolutely delicious, especially if warmed up and served with whipped cream or vanilla ice cream. This is definitely a dessert that should feature in your German experiences.
9. Döner Kebab
Originally from Turkey, this meal has been firmly adopted by Germany. There are plenty of Turkish immigrants who have made Germany their home, and this is a meal that brings their home to the people of Germany.
The Doner Kebab is the cousin of the Shawarma, which can give you an idea of what to expect. Each place makes its own variations (and multiple variations in each restaurant), but there are a few basics. Slow-cooked lamb or beef is shaved into thin slices and layered with various vegetables and sauces onto a thin pita bread, which is sometimes rolled up like a wrap.
This is a quick, affordable, and very tasty meal to get while on the move. There are restaurants and curbside street vendors specifically dedicated to this meal across all the cities and even towns of Germany, so they're very easy to find. While most of these places have a couple of tables and chairs to eat at, you can also easily get a takeaway to enjoy in the park.
10. Rouladen
This traditional German food is unlike any other. You'll want to head to a restaurant for this one, as it is a sit-down and take your time kind of meal.
This delicious dish is created by rolling thin beef steaks around a mix of bacon, onion, mustard, and pickles. This wonderful concoction is then browned and simmered in a rich gravy, making it mouth-wateringly flavorful.
It goes best with potato dumplings, mash, Spaetzle, and Sauerkraut. As a special dish, this is often eaten at Christmas and on Sundays.
11. Kartoffelklöße (German Potato Dumplings)
Klöße or Knödel is regularly served aside your main dish whatever you order in Germany – or at least it seems like it, because these potato dumplings are quite popular as a side dish. Truthfully, you'll find potato dumplings in northern Germany and similar bread dumplings in the south, though that's not always true.
These spherical potato dumplings can be made in a variety of different ways, but they consist of starchy cooked and raw potatoes, extra potato starch or flour. They act as a perfect soaker upper for any sauce that's in your dish.
12. Schweinehaxe (Pork Knuckle)
Crispy Pork Knuckle is known in Germany and Austria as Schweinehaxe. I can't help but think about Oktoberfest when I see a crispy pork knuckle. At the annual celebration in Germany, these knuckles are being slow roasted on a a spit by the hundreds. It's the long awaited meal you eat in between drinking a few liters worth of beer.
It is especially popular in Bavaria but can be found throughout Germany and into neighboring countries. As you can see, it's often served with our favorite Kartoffelklöße. Be aware that this is a very rich and hearty dish that's best split between 2 people.
» Learn how to make this dish at home.
13. Curry Wurst
In Berlin, you'll find curry wurst everywhere. It's a staple street food and fast food option – very popular with tourists. It's one of the easiest meals to just grab on the go. Curry wurst is sort of a mixture of a German twist on curry. It's a bratwurst that's been grilled and served with fries and curry ketchup, along with a little extra curry powder dusted over the top.
If you're as stumped by this one as I am, you can read about the humble beginnings of this dish to understand a little better why a hot dog with curry ketchup has become a national dish.
Ready to Try These Famous German Foods?
While Germany may not be the ideal destination for a vegan diet, it certainly suits meat lovers wonderfully. Hearty, warming food makes up a large part of the German diet, with ice cream and desserts making a welcome appearance here and there.
Perhaps you want to try the most authentic German dish at the restaurant you've been eyeing out in your own town. Or maybe you're traveling to Germany and want to know all that should be eaten. Either way, these dishes will give you a great idea of the prevalent food culture in Germany, as well as absolutely satisfy your tastebuds.
Like this post? Why not save it to Pinterest?
FOLLOW US on Pinterest, Instagram, Facebook for more great travel inspiration and tips.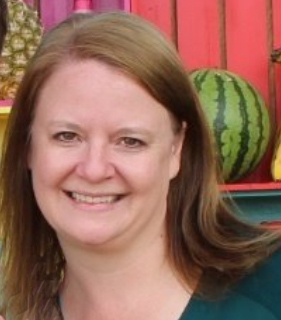 Laura Lynch, creator and writer of Savored Journeys, is an avid world traveler, certified wine expert, and international food specialist. She has written about travel and food for over 20 years and has visited over 75 countries. Her work has been published in numerous guidebooks, websites, and magazines.