Portugal is known for many things, from the wonderful city of Lisbon to the pristine beaches along its coast. But it may be said that everyone's real favorite part of Portugal, is its food.
Fresh seafood dishes, crumbly pastries, and mind-blowing sandwiches are enough to inspire the imagination, but there is so much more to be tasted in Portugal. So if you're planning a trip to this beautiful Mediterranean country, tasting all of the best foods on offer is a must.
In this post, we'll look at traditional Portuguese food and the best dishes to try while exploring. If you're not able to make the trip any time soon, you can still immerse yourself in the food culture of this flavorful country by heading to an authentic restaurant.
Some travelers think that plotting out the ultimate itinerary is the best way to experience a country. While they may be on to something, there's no doubt that exploring a place's culinary culture is also a great way to really experience a place. It's also a very tasty way. Just be sure to scour the menu for the dishes mentioned below.
» Visiting soon? Check out our Portugal travel guide and how to spend 10 days in Portugal. You might be interested in visiting the gorgeous town of Porto for amazing food, as well as the Douro wine region.
12 Best Portuguese Dishes
Since Portugal is filled to the brim with incredible flavors, it would take you months, if not years, to try all of the great ones. Very few of us have that kind of time and determination.
Luckily, Portugal has ten mouthwatering must-try dishes that encompass most of the important flavors to try. Whether you come across them while strolling the streets of Lisbon, in an authentic restaurant in your city, or at your own hand, these are the best dishes from Portugal.
1. Francesinha
A messier and tastier version of the French Croque Monsieur, this wonderful sandwich was created in the city of Porto and is mostly found here. Francesinha is not your ordinary sandwich. It is made up of bread layered with ham and steak and then slathered in melted cheese and a spicy tomato and beer gravy.
You'll also find Francesinha's that are topped with an egg, and come with fries, so you can fully embrace the tastiness. It is a decadent, delicious meal, enjoyed best with a fino (draught beer).
Tip: If you're traveling to Porto, check out my guide on the best places to eat and drink in Porto.
2. Prego Roll
The prego roll is a famous Portuguese food that you're probably already familiar with. It's a relatively simple meal, which, when made with good quality ingredients, stands out amongst the rest.
Juicy grilled steak is generally accompanied by grilled onions, mustard, and cheese on a fresh Portuguese roll. It's the perfect midday meal when you have a full day of exploring to do. Quick, satisfying, and well-priced, Prego Rolls are a popular food in Portugal for a reason.
3. Bifanas
Clearly, the Portuguese are masters of the humble sandwich. This delectable dish is made with thin slices of pork, marinaded and cooked in a sauce of white wine, vinegar, garlic, and paprika.
In its simplest form, this hot meat is heaped into a roll, and eaten just like that. It could also be topped with caramelized onions, as well as peri-peri or mustard. A quick and easy take-away meal, it is often enjoyed at specific Bifanas stores, along with a cold beer.
4. Pastéis de Nata
Whether you have a sweet tooth or not, Pastéi de Nata should definitely make up an important part of your Portuguese cuisine experience. Preferably part of your daily experience.
This traditional Portuguese dessert consists of a flaky pastry bowl filled with creamy custard, which is all cooked to perfection. When you bite into it you'll be struck by the crisp, flaky pastry giving way to the soft center. Not too sweet, it's a relatively subtle dessert, with the incredible texture as the main feature.
You'll find cafes completely dedicated to this pastry, as well as Pastéis de Nata offerings in most restaurants. They pair perfectly with a good coffee. They're also quite small and easily eaten after your main meal.
5. Sardines
Sardines are the most popular fish in Portugal. Found in relative abundance off the coast, Portuguese sardines are of high quality and great flavor.
In Portugal, sardines are usually grilled and served whole. Peel off (or eat, your choice) the skin to reveal the flaky flesh beneath. Pair with a glass of white or green wine (a Portuguese specialty) to complete the meal.
If you're visiting Portugal in June, head to Lisbon for the Sardine Festival, where you can find this grilled fish at stations all over the city. Otherwise, you'll find Grilled Sardines at most Portuguese restaurants between May and October.
6. Caldo Verde
This traditional soup is a dietary staple in Portugal, and it's easy to see why. This nutritious and versatile soup is traditionally cooked with collard greens, potatoes, onion, garlic, oil, pepper, and salt. It may also include one or more of Portugal's popular pork sausages.
While it's a simple meal, its nutritional value and easily-found ingredients have embedded it deep within Portugal's heritage. It is often consumed during local celebrations, and can be accompanied by a number of other dishes, or eaten before the main meal.
If you order Caldo Verde at a traditional restaurant, look out for one with paio (pork sausage) and accompany it with broa (corn-bread). While any and all are tasty, this is possibly the best combination.
7. Bacalhau
With over 1000 varieties of this dish, you will be absolutely spoiled for choice when searching for the ultimate Bacalhau. Bacalhau is the Portuguese word for codfish, and in this case, salted and dried cod. Fresh cod, if you would prefer this, is called Bacalhau Fresco.
Bacalhau became widely popular in Portugal in the 19th century, as it could be moved inland, unlike fresh fish. So while sardines are more popular on the coast, bacalhau is found when you move away from the sea.
The rich flavors and diversity of this traditional Portuguese dish are what make it so wonderful. Whether you choose Bacalhau a Bras (with potatoes and egg), Pataniscas de Bacalhau (codfish fritters), or one of the other thousand variations, the experience is sure to add wonderfully to your Portugal vacation.
Tip: If you would like to make one of these dishes yourself, this Bacalhau a Minhota recipe is perfect to try.
8. Seafood Rice
Seafood rice is a tricky one to put your finger on. There are numerous dishes to try under this delicious umbrella, and you're encouraged to try them all. Mussels, prawns, crab, squid, cuttlefish, and assorted fish may all find their way into these dishes, so you can easily choose one that has all your favorites.
Occasionally colored black with squid ink, this dish is always fresh and delicious because the seafood is found in the ocean that flanks Portugal. You can find variations with peas, peppers, onion, and a number of other vegetables. Many of these dishes take the form of risotto, as the rice can be cooked with the other ingredients.
If you're looking for a hearty, comforting meal that still has the freshness to complement warm weather, this is a great option.
9. Arroz de Pato
This rice and duck dish is another Portugal food that demands to be eaten. It is also prepared in a way similar to risotto, with full flavors and a creamy texture. Best of all, the rice is cooked after the duck, in a rich broth with garlic, wine, onions, and carrots.
What makes it stand out from other rice and duck dishes around the world, is the inclusion of chouriço (smoky pork sausage) as well as smoky bacon. These are sliced and added to the dish while it cooks, as well as added on top as a garnish.
Arroz de Pato can easily be placed alongside New Orleans Jambalaya, Spanish Paella, and Chinese Fried Rice. It is Portugal's take on an iconic rice dish, and after tasting it, you may just decide that it has raised the bar.
10. Pastéis de Bacalhau
Portugal boasts so many iconic dishes, it's hard to imagine it could have another one. But this golden fritter can be seen in so many restaurant windows, on posters, and lining long counters. You'll quickly be drawn to try one.
Crusty and crisp on the outside and soft and warm within, Pastéis de Bacalhau is the perfect comfort food. They are made from a mixture of potatoes, bacalhau (cod), eggs, onion, and parsley. Shaped with spoons and deep-fried, they are usually eaten alone, as an appetizer or snack.
11. Pao de Queijo
Pao de Queijo is the ultimate cheesey snack. It's a ball of stringy dough make from tapioca flour and cheese, rolled into a ball and fried until it's gooey and hot in the center.
This cheese ball actually originates in Brazil and it's often eaten as a breakfast or snack, dipped in something sweet like a sweet chili sauce or honey.
They have a super crispy exterior and when you pull them apart, they're stringy and soft, filled with a balance of mozzarella and either Parmesan or cheddar. So delicious!
12. Alheira (Portuguese Sausage)
If you love sausage, you're in for a treat with alheira, which originates from the northeast of Portugal in Trás-os-Montes and Beira Alta. It's made with various types of meat and bread, and seasoned with garlic and chili peppers.
This horseshoe shaped sausage comes filled with many different types of meat, most traditionally poultry, but also veal, duck, game, and som
Ready to Try the Best Portuguese Cuisine?
Portugal is heaven for all food lovers. It has such a wonderful variety of dishes that it is no easy feat to pick just one to take the title of 'best Portuguese food'. Luckily, ten favorites are much more doable.
So spend your morning enjoying a Pastéis de Nata with your coffee, a Bifanas for lunch, and some Seafood Rice for dinner. In Portugal, each day can be a culinary adventure.
Like this post? Why not save it to Pinterest?
FOLLOW US on Pinterest, Instagram, Facebook for more great travel inspiration and tips.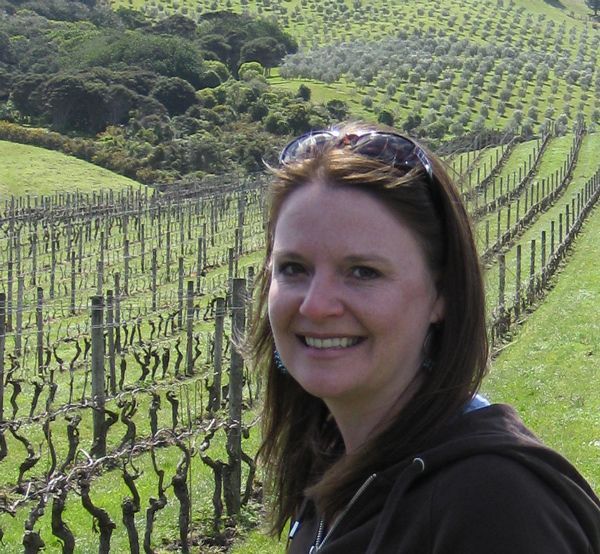 Laura Lynch, creator and writer of Savored Journeys, is an avid world traveler, certified wine expert, and international food specialist. She has written about travel and food for over 20 years and has visited 70+ countries.