Prague is a city that doesn't scream great food. Most visitors focus their attention on the things to do in Prague and probably don't give food much of a thought, but everyone has to eat, so eventually you'll be asking yourself what there is to eat in Prague.
And that is when you'll discover that there is an abundance of modern Czech cuisine being served throughout the city. You may be like me and assume that Czech food is all meat and potatoes. Heavy stews, dumplings and pork knuckle.
While there is certainly a traditional aspect of the food in Prague that absolutely includes those type of dishes, there has also been a surge of more modern versions of traditional favorites, as well as a general fusion of cultural foods making their way into Prague restaurants around the city.
Try a Prague Food Tour
One of the best ways to acquaint yourself with the food and to discover some of the best places to eat and drink in the city, is by taking a Prague food tour. We always try to schedule a food tour for the beginning of our trip, so we have time to use all of the wonderful suggestions we received, and to go back to any stops along the tour that we loved.
For the very best experience, I highly recommend booking a spot on the Prague Food Tour with Eating Europe. It's one of the best food tours I've been on (and we've done a lot of them!).
The stops are thoughtfully chosen to be sure you try a good variation of foods. The English-speaking guide helps make sure you're having a great time. My recently tour was led by Neil, a Scot who's been living in Prague for years. His sense of humor was infectious and he was very knowledgeable about each stop, the food we ate, and the history of the city.
The stops on the tour may vary, and I don't want to give away all their secrets, so I'll just share with you a few of the tasty foods we tried along the way. If you're interested in craft beer, you should also check out the Craft Beer & Food Tour by Eating Europe.
Sauerkraut Soup
My favorite was sauerkraut soup, which we enjoyed in the ancient bell tower that now houses the restaurant Zvonice. Even if you don't find time for the tour, you absolutely must stop by the bell tower to try the sauerkraut soup.
It's a hearty dish made with potatoes, sauerkraut, and smoky bacon. You may not think it sounds very good right now, but believe me, it is.
Svíčková
Prague is also well known for a dish called Svíčková, which is a bit of a labor of love for those who make it. It consists of a slice or braised beef, with a smooth root vegetable sauce, served with bread dumplings.
The meat and root vegetables are braised together, then the veggies are strained and pureed with cream to form a really tasty sauce that you can soak up with the dumplings.  As this is a very traditional dish, you can find it in many of the traditional restaurants in town.
Prague Ham
If you like cured meats, you'll want to try Prague ham. It's a brine-cured ham with only a slight beechwood-smoked flavor. One of the stops on the food tour, Naše Maso, will introduce you to a few of the best sausages as well. You can't go wrong with Nase Maso.
It is owned by the same people as the Michelin-starred Le Degustation and the steakhouse Cestr. All three should be added to your list of top restaurants to try while in Prague.
Chlebíčky
Across from the butchers is a great place to try the traditional Czech open-faced sandwiches called Chlebíčky. These are not high-brow sandwiches, they are a quick hunger fix for a standing lunch or a grab and go snack. They consist mostly of white bread topped with a heavily mayonnaised slaw, or a slice of ham with egg.
One we tried had a beetroot spread with goats cheese, while another had a celery root slaw. It's popular to pick up a few of these open-faced sandwiches for lunch or a light snack between meals.
Apple Strudel
You'll undoubtedly hear claims that you can find some of the best apple strudel in Prague, and there are dozens of restaurants that seem to think they have the one. If you're a serious fan, you may have to try a few to find the combination you like best.
But the one you'll have on the Prague Food Tour is pretty special, and it's served in a nice cafe that's also great for a coffee stop or even a full lunch or dinner.  It's also where we tried the Svíčková – two birds, one stone.
CONCLUSION
That's all we're going to give away from the tour. As you can see, there are many stops (and the ones above are just a handful). The tour takes just over 4 hours to complete. You'll walk from the old town into new town, through Wenceslas Square, and through many historical areas.
Food tours are available Monday to Saturday at 12:30 pm and 1:30 pm. They also have an evening food tour, a beer and food tour, and a cooking class, in case you're looking for something a little different. All the food and drinks in the itinerary are included in the price of 84€.
Check the Prague Food Tour website to find a date that works for you.
Like this post? Why not share it on your Pinterest board?
(We received a media rate for this tour. However, all opinions we share are our own honest viewpoints.)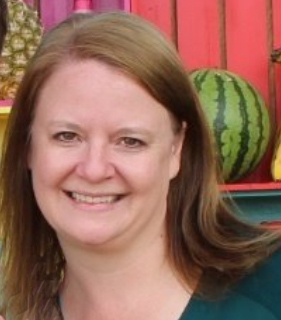 Laura Lynch, creator and writer of Savored Journeys, is an avid world traveler, certified wine expert, and international food specialist. She has written about travel and food for over 20 years and has visited over 75 countries. Her work has been published in numerous guidebooks, websites, and magazines.