Ahhh, to go back to our parents' generation. Back then, when you went on vacation it was all about getting the deepest tan possible, and baking in the sun all day to achieve it. Thankfully, today we know a lot better!
When you go on your summer holiday, you need to take measures to protect your skin from the harsh rays of the sun. Let's also not forget that the sand, surf, and seawater (not to mention the occasional overindulgence of food and drink) can wreak havoc on your skin and hair health.
If you want your skin to have that fresh holiday glow when you get back from vacation, and avoid the dullness and damage that the sun can cause, check out this list. We have compiled 8 simple ways to protect your skin while you are on vacation. By following these easy tips, you can be sure that you look and feel your best throughout your time away, and when you get home.
1. You need more sun protection the closer you get to the equator
Tropical destinations may be high on your list of summer destinations, but you need to remember that the closer you get to the equator, the stronger the sun's UVB rays. The UVB rays are the ones that are responsible for sunburns, and they can really fry your skin to a crisp. No matter what time of year you visit the equator, it is important to use broad-spectrum sun protection, and reapply often.
2. Skip the base tan
You may have heard that you should seek out a base tan before you head away on vacation, as this will help to protect your skin in the long run. This could not be further from the truth! A 'base tan' is, quite simply, a myth – by trying to acquire a base tan, you are just doing more and more damage to your precious skin.
3. Limit your exposure to direct sunlight
Whenever possible, limit your exposure to the direct sunlight to no more than 15 minutes per day. You don't need to sequester yourself indoors, but make sure that you seek out the shade, wear a hat, and slather yourself with a liberal amount of sunblock every 2 hours.
4. You need an SPF 30 or higher
Despite your best intentions, you might end up in direct sunlight for prolonged periods of time. That is why it is so important that you layer on a minimum SPF (Sun Protection Factor) of 30. SPF 50+ is always best.
5. Have a sun protection kit at the ready
Sun protection is not solely about applying SPF 50+ every 2 hours. You should also have a series of supplies at the ready that are meant to shield and protect your skin, hair, and face from the sun. You should have a light cover-up, wraparound sunglasses (to protect your eyes), a big hat, and plenty of fresh water.
6. Drink water, water, and more water!
One of the most important things you can do before, during, and after heading out on vacation is to stay hydrated. Hydration will help protect your skin from the inside out, and will prevent overheating and sunstroke.
7. Always moisturize after (and even before) you have been out in the sun
Moisturizing your skin can help it to retain and regain some of the vitality and moisture that it has lost when out in the sun. Of course, keeping your skin moisturized before you head away on vacation will also help it look its supple best when you are laying out on the sand!
8. If you do get burned, don't panic
Even if you follow all of the tips listed above, there might be times that you get a bit too much sun, and end up with a sunburn. If this happens, try soaking in a cool bath, and adding a bit of baking soda into the water. This should settle down your angry skin!
You should also apply hydrating moisturizers – look for body creams that contain aloe or oatmeal, and avoid any that contain alcohol. Some people also recommend taking an aspirin to combat any inflammation.
CONCLUSION
Enjoying the sun and the water is the greatest joy of a vacation in the summer, but you still have to be mindful of your skin and make sure you're not creating trouble for yourself down the line. Enjoy your vacation, and remember – the only safe tan is a fake tan! Bon voyage.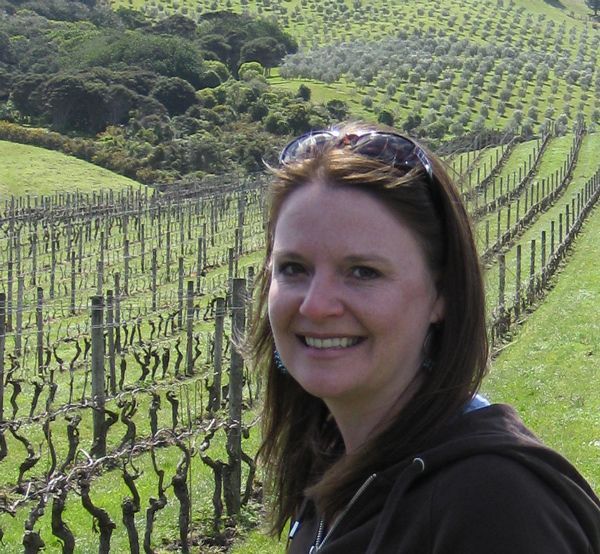 Laura Lynch, creator and writer of Savored Journeys, is an avid world traveler, certified wine expert, and international food specialist. She has written about travel and food for over 20 years and has visited 70+ countries.