Even if you don't have the time to take a cooking class while you're traveling, you can still learn to recreate International dishes at home. 
One of the biggest joys of traveling is getting to taste and enjoy other cuisines. There are so many great foods to discover around the world, like pasta in Italy and paella in Spain. We often fall in love with these dishes and want to learn how to make them at home so we can recreate the magic at home.
The key to recreating International dishes at home is to start with an authentic recipe, substitute ingredients you can't find or don't know how to use, and simplify difficult techniques. Then it becomes more approachable and possible to make and enjoy at home.
Our Global Gourmet recipe series is designed to bring the foods we loved while traveling into our own kitchens and onto our own dinner tables. We have collected many recipes while traveling and turned them into easy, approachable recipes for the home cook. Take a look at the collection and see if there's something you might enjoy.
» Even if you've never traveled there yourself you can make delicious international meals at home with very little effort. Try one of these great recipes.
Italian Gnocchi | Argentinian Empanadas | French Tartiflette | Vietnamese Pho
How Cooking at Home Makes World Cuisine Accessible
Recreating dishes from around the world is so great because it makes the world accessible to you. While it's fantastic to be able to travel to Thailand for Pad Thai and Portugal for Pasteis de Nata, you can bring that culture alive in your own home even when you can't travel.
Food is an important part of so many different cultures and once you've been there and tried those foods, you'll always remember what it felt like to be there and taste it for the first time. It transports you right back to another place and time.
Cooking dishes at home isn't just about putting ingredients together. Reading a recipe for one of your favorite international dishes will also help you learn more about the culture behind it. You'll almost certainly appreciate the food even more because you've interacted with it in a meaningful way.
How to Recreate a Favorite Dish
There are a few things you'll need to get started: a copy of the recipe, some ingredients, and a kitchen. The best way to learn is by doing, so start cooking! Here are some tips for recreating International dishes at home:
Make sure you have all the ingredients needed for the dish. Sometimes substitutions can be made, but other times not. Make sure you have everything before starting to cook.
Follow the recipe closely – sometimes small changes can make a big difference in the end product. Be sure to read through all of the steps before beginning so that you don't make any mistakes along the way.
Use your intuition when cooking – sometimes something will taste better if you adjust the seasonings or make a slight adjustment when it doesn't taste quite right to you.
If you get stuck, find answers to your cooking questions online. Other cooks have likely made this recipe before and might have some tips and ideas you could use.
Sourcing Ingredients
One of the hardest parts about remaking recipes at home is sourcing the proper ingredients. A lot of International recipes will call for ingredients you can't get at home, especially Asian recipes that have vegetables and sauces we don't have in America.
The best way to overcome the sourcing issue is to read about what ingredients can be substituted for what is being called for. For instance, if a recipe calls for dried shrimp, do a Google search to see what people recommend you use instead, like fish sauce.
When making soups and doughs from other places, lard is often called for. But you can easily substitute vegetable shortening, bacon grease, or butter for the lard.
Determine what things can be left out without compromising the recipe. If you can't find pate for a Vietnamese banh mi, you can leave that ingredient out and it won't change the sandwich too much. If it's not a main ingredient, you can likely go on without it.
Find the Required Equipment
Unique kitchen tools are often needed to make an international recipe. A mandoline, for instance, is a kitchen tool that slices vegetables very thin. If you're making a French potatoes au gratin, it helps to have a mandoline.
Other tools you might need are:
Sushi rolling mat – a sushi rolling mat is used to keep the sushi rice from sticking to the wrapper while it's being rolled.
Potato ricer – when making gnocchi, you need to "rice" the potatoes after cooking to make them fluffy and airy.
Spaezle maker – to make a German kase spaetzle, you need a spaetzle maker to form the dumplings.
If the recipe calls for a piece of equipment you don't have, you can either purchase it before making the recipe, or determine if you can make do with a different piece of equipment. In all four of the examples above, there is an alternative way to make the dishes without that specific equipment.
What International Dishes to Make
It's best to start out making something you've eaten enough times that you understand what the final product should look and taste like. It's also a good idea to make something you can easily get the ingredients for.
Here are some recipes we enjoyed while traveling:
Italian Gnocchi – while you can find pre-made gnocchi in the store, these potato based dumpling aren't that difficult to make at home and they turn out so much fluffier and delicious.
Argentinian Empanadas – stuffed with ground beef, spices, onions, and olives, with a crispy and flaky exterior and steamy meaty interior. So fun to make and they aren't at all difficult, just a little time consuming.
French Tartiflette – This cheese and potato dish is probably one of the most delicious things I've eaten in another country, and I know that's saying a lot. It's a rich casserole that can be served as a main dish or a side dish.
Now that you know what to make, it's time to get started! Just like cooking any other recipe, you've got all the ingredients, you've got the instructions, and you're ready to go.
Tell us about your favorite international dishes to cook at home in the comments. We love to hear your stories.
Like this post? Why not save it to Pinterest?
FOLLOW US on Pinterest, Instagram, Facebook for more great travel inspiration and tips.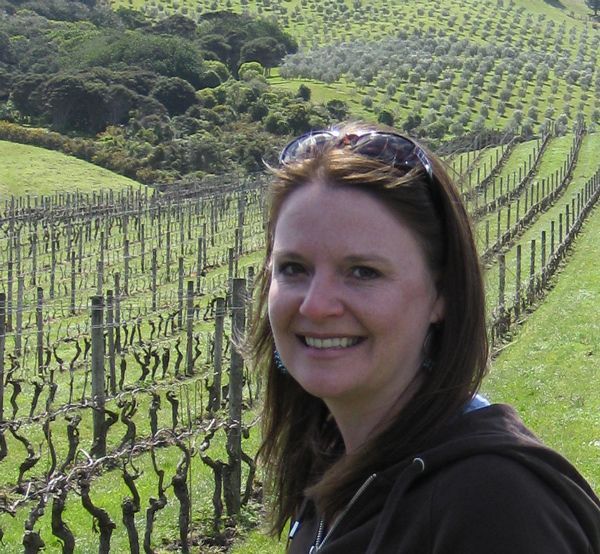 Laura Lynch, creator and writer of Savored Journeys, is an avid world traveler, certified wine expert, and international food specialist. She has written about travel and food for over 20 years and has visited 70+ countries.