Summer is the best time in Seattle. People don't realize how amazing the summer days are here. They just think it rains year round. Wrong! We have the most perfect blue sky days, and those summer days call for plenty of wine and beer!
On Friday night, we attended a wine event that we'd not yet been to (which is saying a lot for us!), called Red, White and Brew Seattle, which is put on by Seattle Magazine, benefiting Rotary First Harvest. The event features 20 wineries and vendors, 4 restaurants and a DJ.
Now in its fourth year, this year's event honors the winning wineries featured in Seattle magazine's 10th Annual Best Washington Wine Awards, selected by a panel of the top local sommeliers and wine professionals.
This year, the event was moved from Fremont to the rooftop park on the Rainier tower, which is scheduled to be replaced soon by a 58-story tower that will feature apartments, a hotel and office space. It's rumored that the new building will be the 2nd-biggest building in Seattle. So it was extra  important that we enjoyed the rooftop park before it's gone. There are amazing views from the rooftop – add a glass of wine, some good music and you have a party!
Unfortunately, we noticed right away that there were less wineries, less restaurants and less food this year. For an event that cost $45 (early bird tickets) and $55 for regular admission, we felt that the small number of vendors made the value drop significantly.
There were some great wineries, like our favorites Pepperbridge, Amavi and Va Piano, but after about an hour we had tried everything we wanted to try and weren't sure what to do with the remaining two hours.
Food was even harder to come by. Luckily for us, we were there early and picked up the star dish of the night from Tulalip Resort & Casino, a buffalo braised short rib over herbed polenta. By 45 minutes into the event, there was a line at least 30-people deep waiting to grab a plate. It was delicious, but I'm not sure I'd want to wait the 30+ minutes it took to be served.
Across the park was another food vendor, Mobile Mavens, serving pretzel bites and mini Jamaican meat pies. Again the line for this was so long that I didn't bother with it until the very end of the event, when the line dwindled to less than 10 people.
Another star of the event was Farestart, who served up tomato gazpacho and blueberry tarts. They had a beautiful station and I give them great credit for not running out of food before the end of the event. Los Agaves was serving a nice little ceviche chip appetizer that was light and summer – very much befitting the event.
One of my favorite parts of wine tasting events is getting the opportunity to try some new wines. I was excited to see that Doubleback Winery was in attendance. Doubleback is owned by former NFL Quarterback Drew Bledsoe, who grew up in Walla Walla and has now returned there to plant his estate vineyards and begin producing his ultra-premium Cabernet Sauvignon. Sadly, I waited a bit too long to try the wine. By the time I made it to their table, about an hour and a half into the event, they had run out of wine. By two hours into the event that had become the norm and more than half the wine vendors had run out of wine to pour.
Another new favorite I was introduced to at the event was Avennia. They had a Sauvignon Blanc, a Syrah and a Bordeaux Style Blend that were all exceptional.
And finally, no event is complete without dessert. Sweet Tooth Cake Company had mini cupcakes with what I think was a cream cheese frosting and a champagne grape on top. They also provided the awesome fondant-covered Red White & Brew wine bottle cake (at the top of this post).
Now you're probably wondering where the "brew" part of this event comes in. I was actually wondering that myself. When noted that there was only one brewery at the event, and that was Coors. They were giving out tastes of their new gluten-free beer called Coors Peak, and they also had a Blue Moon White IPA in bottles. Since it was mainly a wine event, I don't think too many people were upset by the lack of beer, but why have "Brew" in the title if you're only going to invite Coors? For Seattle – a town with copious microbrews – that's a travesty.
Would I attend this event again? I've heard that Red, White and Brew Seattle was much better in the past. There were appetizers being passed around the event, less tedious food lines and perhaps more wine that didn't run out before the event was half over…but since I wasn't there myself, I can't say for sure that it has declined in value. I do know that having been to dozens of events in Seattle, the $55 price tag was too high in relation to the value and I probably wouldn't attend again.
(Disclaimer: We received tickets to the event from the organizers, however this is our honest opinion.)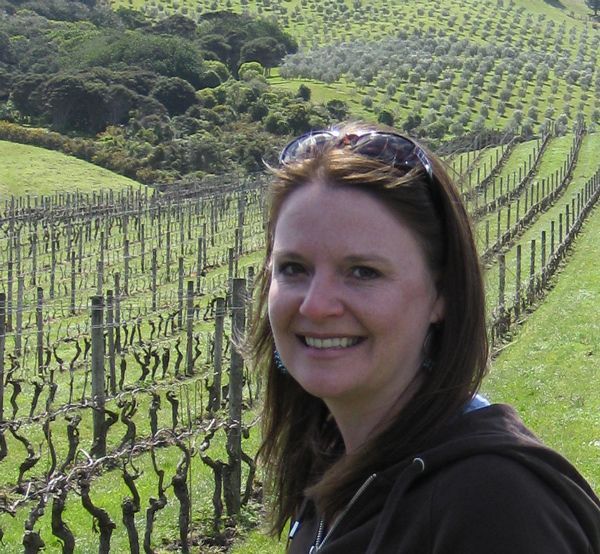 Laura Lynch, creator and writer of Savored Journeys, is an avid world traveler, certified wine expert, and international food specialist. She has written about travel and food for over 20 years and has visited 70+ countries.