Renting a car in Italy can be a little daunting, especially if it's your first time doing it. While the rules and expectations of renting a car are the same around the world, there are some unique things you should know in Italy. Taking a road trip is an exciting and convenient way to explore this beautiful country, but it's important to know what you're getting into when renting a car in Italy.
Whether you've decided to rent on the spur of the moment or you've planned this trip for a long time, you should read through our guide and familiarize yourself with the details before you go to the counter.
Let's delve into the requirements for renting a car in Italy, including the minimum age and driver's license regulations. We'll also touch on insurance requirements and what to look out for when signing a rental agreement.
» Here is our 2-week Italy itinerary to help you plan your trip around Italy's top cities. We also have a travel guide for Venice, a 3-day Rome itinerary, things to see in Florence, foodie things to do in Bologna, and a guide to the top landmarks in Italy. Learn about renting a car in Italy. Be sure to check out our 2-week Europe Itinerary.
Our Preferred Car Rental Supplier
We always use Discover Cars to find rental cars for our trips. You'll find the best deals from all the rental companies to choose from with great customer service.
Car Rentals in Italy: Important Considerations
When renting a car in Italy, and by extension in Europe, you should know and prepare a few essential things, especially if you're a non-European Union driver. Here's a simple overview of what you need to keep in mind.
Documents You Need When Renting a Car in Italy
So, first of all, you will need your driver's license from your home country, your ID (or passport), and a credit card. In addition, if you're not from the EU and want to rent a car in Italy, it is a legal requirement that you have an International Driving Permit.
An International Driver's Permit is a document you can get from places like a AAA office or online that translates your driver's license into multiple languages. You have to acquire this in the U.S. in advance of your trip and there's no way to get one once you're in Italy, so plan ahead.
In Italy, like in most EU countries, the minimum legal driving age is 18 years old. However, most rental car companies in Italy have an age requirement or restriction of 21 or older. In addition, you must have held your driver's license for at least one year. Young travelers should also note that many car rental companies in Italy charge an additional fee if you're under 25.
There is usually a restriction on older people as well. But, many companies accept drivers older than a certain maximum age, typically around 65 years old.
Insurance Requirements For Car Rental Around Italy
When renting a car In Italy, know that the law requires you to have liability insurance (terza parte or responsabilità civile in Italian) that covers any damages caused to other people and their property. The good news is that liability insurance is typically included in the price of your car rental in Europe.
The other type of insurance you need is CDW (Collision Damage Waiver). CDW is an essential insurance protection that covers damages to the vehicle. While it isn't required by Italian law, most rental car companies do require you to have this type of coverage, which covers the cost of repairs to the rental car if you're involved in an accident.
Sometimes, the CDW has a deductible, meaning you would still need to pay a certain amount out of pocket for repairs. Some rental companies offer a "super" CDW for an extra fee, which reduces or eliminates the deductible.
If you don't have your own CDW (through a credit card or other insurance you purchased for this reason), you should consider getting it through the rental company so you're protected. Collision damage waiver coverage purchased through rental car companies can cost anywhere from $10 to $30 per day.
My strategy for this is to always rent the car with a credit card that includes CDW coverage. My Chase Sapphire Preferred car has this. With a few exceptions, the card's auto collision damage waiver perk will provide coverage for all damage or theft. Other credit cards cover this as well. Check with your credit card before you go.
How Much Does It Cost to Rent a Car in Italy?
You will need a credit card in the principal driver's name for car rentals in Italy. A deposit is usually debited to the card ahead of the rental.
Basic rental prices for cars in Italy can range from $15 to $50 per day, depending on the season. Prices are typically lower during the off-season and higher during the peak season, which is usually summer.
The overall costs of your rental may also change depending on the distance you drive and fuel you use, whether you intend to drive across a border into another country, GPS or other amenities you add, and whether you want to add insurance or other coverage.
Another often overlooked item to keep in mind is toll roads. There are 35 major routes in Italy that use tolls. You can often get a toll pass from the rental company, which will automatically pay for tolls (which you pay as part of your rental).
Italy Car Rental Transmission Options
Do you know how to drive a manual transmission car? If not, you should plan ahead to make sure you can find a rental car with automatic transmission. It's not impossible to find an automatic, but it's way easier to rent a manual in Italy. Not to mention that it's also quite a bit less expensive to take a manual.
It's really up to you and what you can handle, but if you're thinking of driving in Italy, renting a car with an automatic transmission is a good idea unless you're already skilled on a manual. It will make driving there much easier, primarily because of the hilly land, narrow roads, and one-way traffic.
If you do prefer an automatic car, book well in advance to ensure you get one because there's a high demand for them — especially during the summer.
Driving Across the Border
Italy is bordered by France, Switzerland, Austria, and Slovenia, as well as San Marino and the Vatican City. These are all members of the Schengen Area, meaning that the entry requirements for these four countries are the same as for Italy. The microstates of San Marino and Vatican City are not members of the Schengen Area, but their entry requirements are the same as those for Italy.
Some car rental providers allow you to cross national borders and even drop off your car in a different country, while others don't. If you'd like to cross a national border during your rental period, make sure to check the terms and conditions before booking a car. Learn more about cross-border rentals in the Discover Cars Help Center.
Cash-Saving Tips For a Car Rental in Italy
Now that you have the requirements in place, here are some pro-level tips for getting the most out of your car rental in Italy.
When To Get A Rental Car in Italy
If you're going to be primarily stationed in a big city like Rome or Venice, renting a car in Italy is unnecessary. It's way better to use public transportation to get around. Not only will you avoid difficult driving conditions, you get to see more that way.
Even if you're planning to hop between large cities, like going from Florence to Rome to Naples, you can take the train and rely on public transportation inside the city.
However, renting a car can make a big difference if you plan to explore the countryside or travel from one town to another. In certain parts of Italy, like in Tuscany or Puglia, having your own vehicle is highly recommended.
We took a trip to Tuscany once and lost our International Driver's License on the way, so we weren't able to rent a car. It was nearly impossible to get around Tuscany without a car. We had to hire expensive private drivers and tours.
Umbria, Sardinia, and the island of Sicily are fantastic areas to drive around. Italy's beautiful and plentiful medieval towns are also highly recommended to visit with your own car. They have gorgeous mountains, historical sites, and vast countryside to explore.
Pickup and Dropoff Locations When You Rent A Car in Italy
You may have the option of picking up and returning the car in different cities. Just keep in mind that there could be extra fees for doing that. It might cost a little more, but it's usually worth it when you think about the money you'll save on gas and tolls. Plus, you'll also save time during your vacation.
When booking your car through a car rental supplier, like Discover Cars, do a search for your pick up and drop off locations and you'll see what it will cost to do this.
Return Your Car With a Full Tank
You can save money by returning the car with a full gas tank. You'll always be given a choice of whether you'd like to return the call full or have them refill the tank and charge you their refill rates. Returning the car with a full gas tank is much less expensive than having them charge for the refill, even though that option is more convenient.
If you're picking up and dropping off the vehicle at the same location, ask the person helping you where the nearest gas station is. Our biggest frustration when returning the car – when you're often in a hurry to catch a flight – is not being able to find a convenient gas station nearby.
Check Over the Car at Pickup and Dropoff
It's a good idea to check over the car with your Italian car rental agent when you pick it up. It's also recommended to do the same when you return it. They might encourage you to drop it off and go, but if you do that, you won't have the right to dispute any issues they find and charge you for.
The downside is that you must drop off the car when the office is open and have around 10-15 minutes to spare before leaving. If you're running late, inform the rental car office. Most Italian car rental agencies are fairly accommodating and may give you extra time after official hours.
More Useful Tips Around Car Rentals in Italy
Drinking and driving in Italy are strictly prohibited and, needless to say, unsafe. Although there may be a widespread belief that Italy enjoys a glass or two of fine wine, the official alcohol limit in Italy is 0.05%, and authorities do not tolerate law violations. Aside from that, any other fines gathered in your car rental are for your account, payable to the rental agency.
Car rental agencies should provide child seats as an option. If you have little ones who are less than 150 cm (5 feet) tall or weigh less than 80 lbs, they must use a car seat. Use one that's approved and appropriate for their weight and height. It's all about keeping them safe and secure while traveling in vehicles. Side note: All private vehicles require car seats for children, based on size. Only taxis and transfer vehicles are exempt. Also note that Italian rules around car seats are slightly different from EU rules, which use the child's age as a factor.
Research whether any significant events are happening where you plan to drive. This preparation can help you save time and avoid frustration caused by road closures and heavy traffic.
While most stops and petrol stations accept credit and debit cards, there is always a chance that some systems may be unavailable. Carrying at least some cash with you is recommended to prevent any inconvenience.
Car hire in Italy can be a breeze when you know what to expect and how to save some money. The key is understanding the requirements to ensure your rental experience is smooth and stress-free.
Another helpful approach is planning your routes ahead of time and considering the specific driving challenges in cities like Rome and Florence. This way, you can confidently navigate the roads and make the most of your trip. That should set you up well for considering rental cars in Italy.
Need some help planning a trip to Italy? Here are nine things to know.
Here's more to help you plan
Like this post? Why not save it to Pinterest?
FOLLOW US on Pinterest, Instagram, Facebook for more great travel inspiration and tips.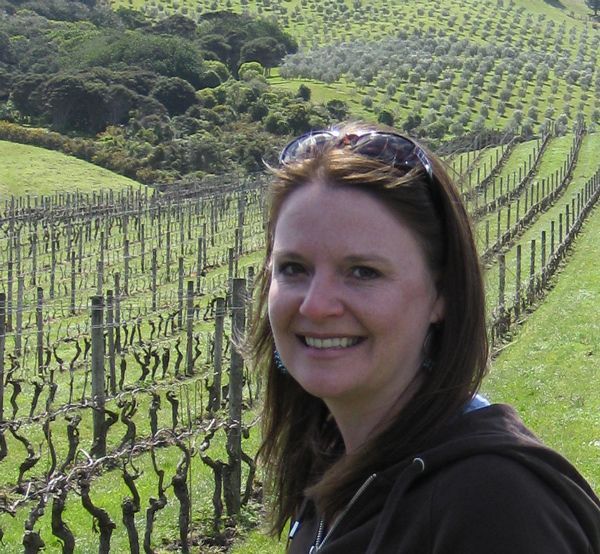 Laura Lynch, creator and writer of Savored Journeys, is an avid world traveler, certified wine expert, and international food specialist. She has written about travel and food for over 20 years and has visited over 75 countries.