If you're planning a trip to Venice, Italy, renting a car can be a great option to explore the surrounding areas. However, it can also be a daunting prospect, especially if you're not familiar with Italian driving laws and customs.
First things first, it's important to note that Venice is a unique city with a complex transport network and mostly canals running through the city, so renting a car in Venice is not the most practical option. It can be pretty easy to get around by ferry, train, and bus.
However, if you're planning to explore the surrounding areas of the Veneto region, a car can be a great way to get around and see more of the beautiful Italian countryside. Plus, having your own car gives you the freedom to set your own schedule and explore at your own pace.
» You might be interested in When is the Best Time to Visit Venice, Italy?
In this guide, we'll cover everything you need to know about renting a car in Venice, including the best car hire options available, driving tips, and important legal requirements. Whether you're planning a road trip through the rolling hills of the Prosecco wine region or just want to explore the charming towns and villages nearby, we've got you covered.
» Here is our 2-week Italy itinerary to help you plan your trip around Italy's top cities. We also have a travel guide for Venice, a 3-day Rome itinerary, things to see in Florence, foodie things to do in Bologna, and a guide to the top landmarks in Italy. Learn about renting a car in Italy. Be sure to check out our 2-week Europe Itinerary.
Planning your trip to Venice?
Where to Stay in Venice
Best Tours and Experiences in Venice
Do I Need to Rent a Car in Venice, Italy?
If you're planning to stay in Venice proper, you won't need to rent a car. In fact, cars are not allowed in the historic city center, so you won't be able to drive around even if you wanted to. Venice is a walkable city, and the best way to get around is on foot or by boat.
However, if you plan to explore the surrounding areas, renting a car can be a good idea. For example, if you want to visit the nearby cities of Padua or Verona, or explore the beautiful countryside of the Veneto region, having a car will give you more freedom and flexibility.
Keep in mind that parking in Venice can be expensive and difficult to find, so if you're staying in the city center, it's better to leave your car at a parking garage or lot outside the city and take public transportation or a water taxi to your hotel.
Renting a Car in Venice: Practical Info
When it comes to booking a rental car in Venice, Italy, there are a few things you should keep in mind to ensure a smooth and hassle-free experience. Here are some tips to help you book your rental car with confidence.
Choose the Right Credit Card
Before you book your rental car, it's important to make sure you have the right credit card. Some credit cards offer rental car insurance, which can save you money since you won't have to purchase it from the rental car company. Discover, Chase, and Bank of America all have credit cards that offer rental car insurance as a benefit, but be sure to check with your credit card company to see if your card is eligible for this benefit.
If you do have this benefit, be sure to book the car rental with that card and decline the extra insurance from the rental car company. If you do buy the insurance, your credit card insurance will be invalid.
Compare Prices
When you're ready to book your rental car, it's important to compare prices and options to ensure you're getting the best deal. Discover Cars is my favorite website for comparing prices from multiple rental car companies in one place. This can save you time and money, as you can easily compare prices and features. Also, when you need to rent an automatic instead of the more available manual, Discover Cars has the most options.
Read the Fine Print
Before you book your rental car, it's important to read the fine print to ensure you understand the terms and conditions of your rental agreement. This includes information about insurance, fees, and restrictions on where you can take the rental car. Many rental agencies won't let you take the car across a border. Plus there can be extra fees for tolls, etc.
If you don't book through Discover Cars, be careful about booking the cheapest rental you can find. Cheap often means trouble. A lot of cheap rental companies supplement that low price with hidden fees you won't know about until it's too late.
Book Early
Finally, it's a good idea to book your rental car as early as possible to ensure availability and to get the best price. Rental car prices can go up as the rental date approaches, so booking early can save you money. Booking early gives you more time to compare prices and features to find the best rental car for your needs anyways.
Understanding Car Rental in Italy
Renting a car in Italy can be a great way to explore the country at your own pace. However, there are a few things you should know before you rent a car.
Important Documents for Car Rental
When you rent a car in Italy, you will need to provide a valid driver's license, a credit card in your name, and a passport or other form of identification. Car rental companies in Italy also require an International Driving Permit (IDP), which you'll need to get before you leave home online or at a local AAA office. Don't show up without this or you might not be able to rent.
Choosing the Right Vehicle
When choosing a rental car in Italy, it's important to consider the size of the vehicle, the number of passengers, and the amount of luggage you will be carrying. Keep in mind that Italian roads can be narrow and winding, so a smaller car will be easier to maneuver. I can't tell you how many times we've gotten stuck in a sticky situation while driving in Italy. You really do not want a large car.
Another thing to remember is that Italy has the most manual cars. If you're not comfortable with a manual – and I mean really comfortable with hills and tight parking spots – then you'll want to rent an automatic. It will likely be more expensive and less available, so book early.
Insurance and Additional Fees
Car rental insurance in Italy is mandatory and personal liability is typically included in the rental price, but CDW (collision damage waiver) is not. That's where the credit card trick comes in as we discussed above. If you don't have a card that covers it, be sure to buy it from a company before you go or from the rental company itself.
There may be additional fees for things like GPS, child seats, and additional drivers. In the US, your spouse is allowed to drive for free, but in Europe that is not the case. Make sure you understand all of the fees and charges before you sign the rental agreement.
Returning Your Rental Car
When returning your rental car, make sure you fill up the gas tank before you return it. If you don't, the rental company may charge you a fee for refueling. Also, be sure to return the car on time to avoid additional fees.
Understanding Driving in Italy
If you plan to rent a car in Venice, Italy, it's important to understand the driving culture and regulations in the country. Here are some key things to know before hitting the road:
Traffic and Speed Limits
Driving in Italy can be chaotic, especially in major cities like Venice. Expect heavy traffic and narrow streets. Speed limits are strictly enforced, and radar traps are common. The speed limit on most Italian highways is 130 km/h, while the limit on urban roads is usually 50 km/h. In residential areas, the speed limit drops to 30 km/h.
Italian Roads
Italian roads can be challenging, especially for inexperienced drivers. Many roads are narrow and winding, with steep inclines and sharp curves. Be prepared to encounter hairpin turns, blind corners, and unexpected obstacles. In rural areas, you may encounter livestock or farm equipment on the road.
Parking in Italy
Parking can be a challenge in Italy, especially in cities like Venice. Street parking is limited and often expensive. Look for designated parking garages or lots, which are usually located on the outskirts of the city. Be prepared to pay for parking by the hour or day.
Toll Roads in Italy
Italy has an extensive network of toll roads, known as autostrada. These highways are marked with the letter A and a number (e.g., A4). Toll rates vary depending on the distance traveled and the type of vehicle. You can pay tolls with cash or a credit card.
When driving on the Autostrada, keep to the right unless you are passing another vehicle. Be aware that there may be speed cameras or police checkpoints along the way. If you are caught speeding or violating other traffic laws, you may be fined on the spot.
Frequently Asked Questions
How much does it cost to rent a car in Italy?
The cost of renting a car in Italy can vary depending on several factors such as the type of car, rental duration, and location. On average, you can expect to pay around €30-€50 per day for a small car. However, prices can go up to €100 or more per day for luxury cars or during peak travel season. It's important to note that rental prices usually don't include fuel, insurance, or additional fees such as tolls or parking.
What are the requirements for renting a car in Italy as an American?
If you're an American planning to rent a car in Italy, you'll need to have a valid driver's license from your home state, a passport or other acceptable form of identification, and a credit card in your name. The minimum age to rent a car in Italy is usually 21, but some car rental companies may require drivers to be 25 years or older.
Do I Need an International Driving Permit?
You may also need an International Driving Permit (IDP) which is a translation of your driver's license. It's important to check with your car rental company to see if they require an IDP and if so, which type they accept. Keep in mind that driving in Italy can be challenging, especially in big cities, so it's important to be comfortable with driving on narrow streets and roundabouts.
Like this post? Why not save it to Pinterest?
FOLLOW US on Pinterest, Instagram, Facebook for more great travel inspiration and tips.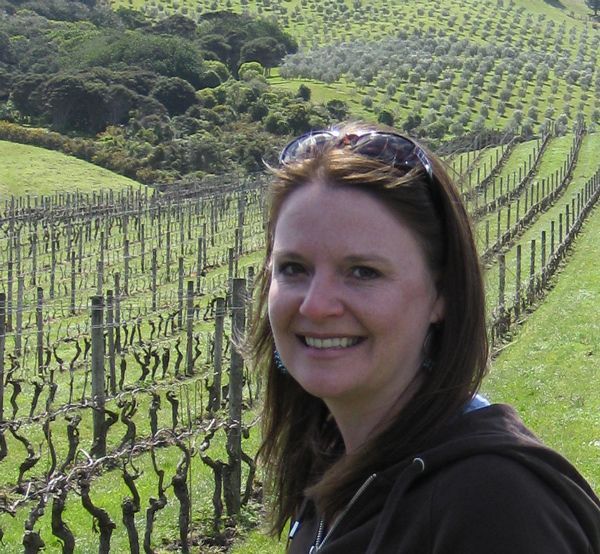 Laura Lynch, creator and writer of Savored Journeys, is an avid world traveler, certified wine expert, and international food specialist. She has written about travel and food for over 20 years and has visited over 75 countries.