Iceland is a very popular travel destination right now, and for very good reason. If you haven't visited, you should definitely put it on your short list. Iceland's capital city, Reykjavik, can be enjoyed year round, even in the dead of winter, when travel to the rest of Iceland can be impossible, or at the very least, treacherous.
In Reykjavik, you will find a quaint and easy to navigate city, with lots of cosmopolitan things to do, like visit Hallgrimskirkja Church, the many museums, having cocktails in a cozy bar, and enjoying many great dining options. We also recommend a stop at the Blue Lagoon.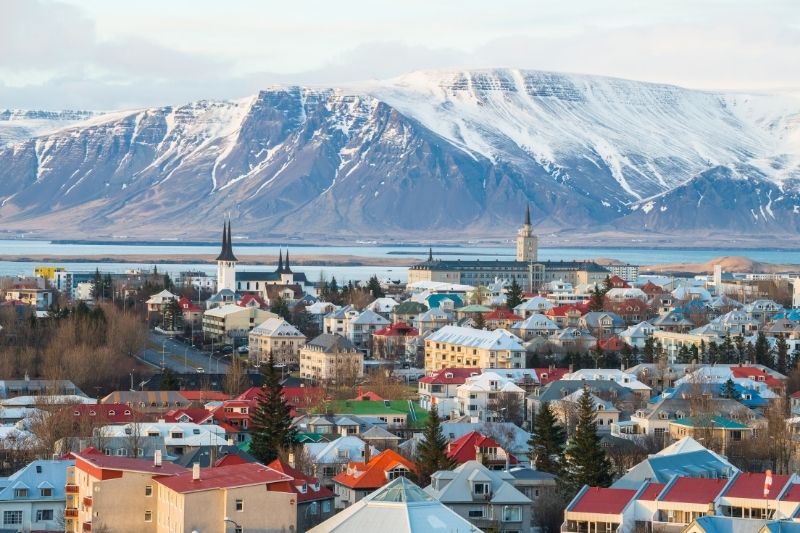 If you're thinking about a trip to Iceland, check out all the great things there are to do, see and eat in our one-stop Reykjavik travel guide below.
Planning your trip to Reykjavik?
Where to Stay in Reykjavik:
Best Tours and Experiences in Reykjavik:
Renting a car or camper van? Check out Northbound.is for the best deals and cars on the island. They also have lots of tours you can book on the site.
Tips for Visiting Iceland
Iceland's tourism industry had grown exponentially, and tours and accommodations fill up fast. A trip to Iceland requires planning, and it can be pretty costly. Plan wisely and make your bookings in advance so that you don't miss out on a fantastic time around the country.
If you want to visit the best places in Iceland, you can also look at this list of things to do and see. It includes things like the Blue Lagoon, The Golden Circle, whale watching, hikes, waterfalls, and all the eating.
Airport Transfers
Getting to your hotel from the airport will be trickier as public transport is not available at the airport. In this case, opt for an airport transfer to get you straight to your hotel.
Driving in Iceland
Iceland is a small island, but it's still rather large from a touristic standpoint. You'll need a car to get around to all the places you'll want to see on an Iceland itinerary. The only time I don't recommend renting a car is when your trip is in the winter and the road conditions don't allow for it.
I always recommend booking a car through DiscoverCars.com. They have just about any car you might be looking for, from automatics, to something small, to 4x4s and the prices are reasonable.
What to Do in Reykjavik
There are a lot of great things to do in the city center of Reykjavik. For a shorter trip, you don't need a rental car to get around. Instead, take the bus to your hotel in the city center and walk to the main sights.
Hallgrímskirkja – a Lutheran church that is the tallest structure in the country. This architecturally interesting landmark has a tower that you can visit to see an amazing view of the city.
Laugavegur Shopping Street – The main shopping street, and oldest street in Reykjavik, you'll definitely want to spend some time strolling on this busy street, popping in to cafes, and doing some people watching.
Museums – There are many museums you'll want to drop into in Reykjavik, which is especially convenient during extremely cold days. The Phallological museum is on Laugavegur street – though definitely a strange one. The National Museum of Iceland, the City Museum and the Art Museum are all worth a visit.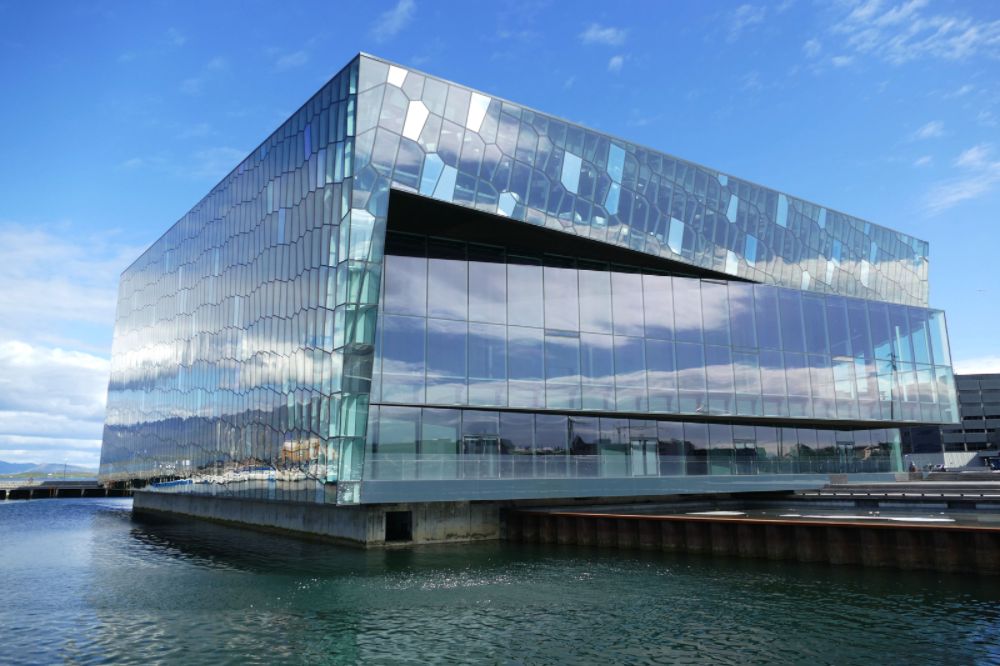 Harpa – This unique, all-glass, building is one of the first you'll notice on the marina. It's home to the Icelandic Symphony Orchestra and other performances.
Sun Voyager – This thought provoking sculputre by Jón Gunnar Árnason is a great place to walk to. There are great views of the water, and it's a good spot to get away from the city lights to maybe catch a glimpse of the Northern Lights.
What & Where to Eat in Reykjavik
Iceland is full of culinary surprises. You have to check out Reykjavik's exciting food scene. The variety is stunning, the food presentation is eye popping, and the atmosphere is fantastic.
There are so many ingredients and products in Iceland that aren't used elsewhere, so it's a true adventure to eat there.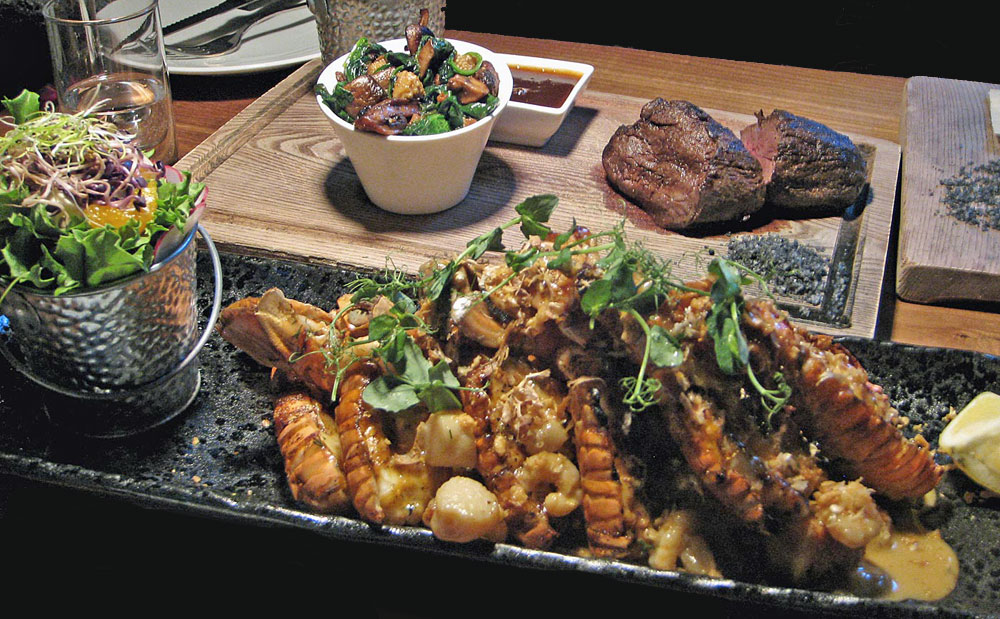 Langoustine – They call it lobster on almost every menu, but it's actually langoustine, a cousin of the lobster. Langoustine can be found in salt water and oceans, and they grow to only a quarter of the size of lobsters. They have a very sweet and succulent meat in their tails. Other seafood like salmon, cod and haddock are popular as well.
Lamb – They use a lot of lamb and it's exceptionally tender and tasty. Lamb is an ingredient in the hot dogs you'll find in Iceland.
Lobster or fish stew – The lobster stew that is so famous around Iceland is really fantastic. It's a mix of lobster stock, cream and spices. Try plokkfiskur – a mashed fish stew.
Brennivín – This is the national liquor, which is a licorice-flavored schnapps.
Icelandic rye bread, or rúgbrauð, is offered at most meals with butter (or my favorite, salted butter). It's a staple of the Icelandic diet and it's so good.
Nothing is cheap in Iceland and that definitely applies to the food, as well. Be prepared to pay a lot for a high-end meal in Reykjavik. There are plenty of casual options that are lower in price, as well.
Grillmarkadurinn (Grill Market) – The restaurant has a really great atmosphere. The downstairs dining room is all slate and rock walls with slab wood tables. Plus they have the best bread and butter service anywhere.
Fiskmarkaðurinn ("Fishmarket") – The presentation of the food here is nothing short of awesome. You'll be amazed. It's really not your typical fish market.
Tapas Barinn – A casual Spanish-style restaurant serving Icelandic specialties in tapas form.
Lava – While visiting the Blue Lagoon, don your bathrobe and go for a fancy lunch at Lava, the fine-dining restaurant located just steps away from the pool.
Where to Stay in Reykjavik Iceland
Many visitors to Iceland start their trip in Reykjavik, which we highly recommend. It's a fun city, with plenty of things to do, and nice places to stay.
Here are our favorite places to stay in Reykjavik.
For more choices, check out these Hotels in Reykjavik, Iceland
How to Get Around Reykjavik
If the only destination in Iceland you plan to visit is Reykjavik, you don't really need a rental car to get around. You can book a transfer from the airport to your hotel, and from there it's possible to walk around town. If you want to see something further away, you can get a taxi.
If you would rather rent a car to get around, we suggest using the Northbound.is site, which lets you search and compare offers from multiple companies, so you can find the best rate. You can rent cars or camper vans through that site.
Driving in Iceland is not difficult – the roads are good. I just wouldn't necessarily do it in winter, because there are often white-out blizzards and treacherous conditions.
Frequently Asked Questions
How many days do you need in Reykjavik?
If you have limited time or are on a layover, spending 1 or 2 days in Reykjavik will allow you to get a taste of the city's highlights. With 3 or 4 days in Reykjavik, you can delve deeper into the city's culture and attractions besides the city highlights. If you have 5 or more days, you can further immerse yourself in Icelandic culture and venture beyond Reykjavik.
Is Reykjavik expensive to visit?
Yes, Reykjavik is generally considered an expensive city to visit. The cost of living in Iceland, including accommodation, dining, transportation, and activities, tends to be higher than in many other countries.
How many days is best to go to Iceland?
If you have a limited amount of time, a short trip of 3 to 4 days can be enough to get a taste of Iceland's beauty. With 5 to 7 days, you can delve deeper into Iceland's highlights and venture further from the capital. For a more leisurely and immersive experience, consider spending 10 days or more in Iceland.
What is the best month to visit Reykjavik?
The winter months would be ideal if you're interested in specific activities like seeing the Northern Lights or exploring ice caves. The summer and shoulder seasons are better options for those who prefer milder weather and a wider range of outdoor activities. Remember that Iceland's weather can be unpredictable, so it's always advisable to check the forecast and pack accordingly, regardless of the season you choose.
Tours to Book
Want to build your Reykjavik itinerary with the activities listed in our shortcut guide? Use the links below to book these and other fun things to do in Reykjavik.
Essential Travel Guide to Reykjavik, Iceland
Related Posts: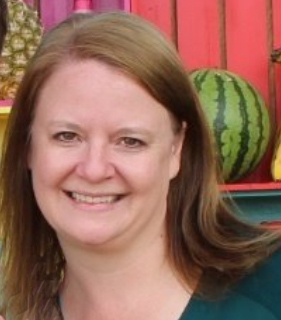 Laura Lynch, creator and writer of Savored Journeys, is an avid world traveler, certified wine expert, and international food specialist. She has written about travel and food for over 20 years and has visited over 75 countries. Her work has been published in numerous guidebooks, websites, and magazines.