Traveling overseas is always exciting. However, part of the reason for that excitement is that you're allowing yourself to be vulnerable. It is necessary if you are to have experiences outside of your comfort zone.
Here is what to do if you're robbed while traveling abroad.
While you're opening yourself up to new experiences, you are making it easier for people to take advantage of you. Thieves often target tourists for this very reason. No matter how well you've prepared, you're not going to be as savvy about crime as locals.
This should not make you scared of traveling. With good travel theft insurance, you can easily claim for what has been stolen from you while overseas. What won't be so simple is getting on with your trip once this has happened. You need to know how to process both the admin and the sense of violation.
Contact Your Insurer
Your first instinct may be to visit the local police station. If you've been harmed or you think the criminal can be caught with a quick response, that is your best course of action. Otherwise, contacting your insurer will ease the process.
Your insurance provider will tell you exactly what you need to get done in order to make a claim. They may even be able to help you navigate the bureaucracy in the foreign country you're visiting. Ask them for the steps you should follow, then follow them carefully.
Report the Theft to (Tourist) Police
Even if there is very little chance of getting your stuff back, you will need to make a police report for insurance purposes. As such, you should go to the police station and ask for help in doing so.
Places with a lot of tourism will usually have 'tourist police'. Many travelers fear that tourist police can't be taken seriously. However, unless you're intent on catching the criminal, all you need is the police report. The tourist police will be able to speak to you in English, and will know exactly what you need from them.
Pause and Check in With Yourself
Your reaction to being robbed while traveling will largely depend on your personality and the nature of the theft. Even the toughest people may feel shaken after a violent mugging, but being pickpocketed affects different people in different ways. Some will feel violated, while others will just feel frustrated.
You won't know for certain how you'll react until it happens. This is why it is so important to take a moment to check in with yourself. How are you feeling? Do you have any particular urges?
Because we each process things differently, your urges will give you a clue as to how to proceed. This is not necessarily to say that you should follow your urges – you may feel compelled to go straight home, but that might wear off if you give it a bit of time. However, you should acknowledge what your body and mind are telling you, taking that into account when making any further decisions.
Make a Decision
Many people simply revert back to their itinerary, hoping that they can just get on with it. This may work out for you, but it is ideal that you make an actual decision. Deciding that you are going to carry on with your trip is better than just going with the flow. This way, you're taking back control, having had it taken away from you.
If the experience was particularly traumatic or if you are on your own, the best decision may in fact be to head home. Sometimes, the reality is that you won't be able to feel at ease or enjoy yourself again on the trip. If this is the case, remember that this is not a copout. Being robbed in a foreign country is no easy experience. It is better to accept that your trip is ruined than to endure a trip you can no longer enjoy.
Whatever decision you make, you will feel better about it if you do it with a sense of intention. You're not just letting life push you in a direction you don't want to go in. Rather, you're doing what is best for you.
Final Thoughts
Even if you're prepared, there is a chance you will fall victim to crime when overseas. Being robbed while traveling internationally can be frightening and frustrating. The above tips will help you get through both the admin and the emotional side of the experience.
Quick. Check these necessities off your prep list!
Like this post? Why not save it to Pinterest?
FOLLOW US on Pinterest, Instagram, Facebook for more great travel inspiration and tips.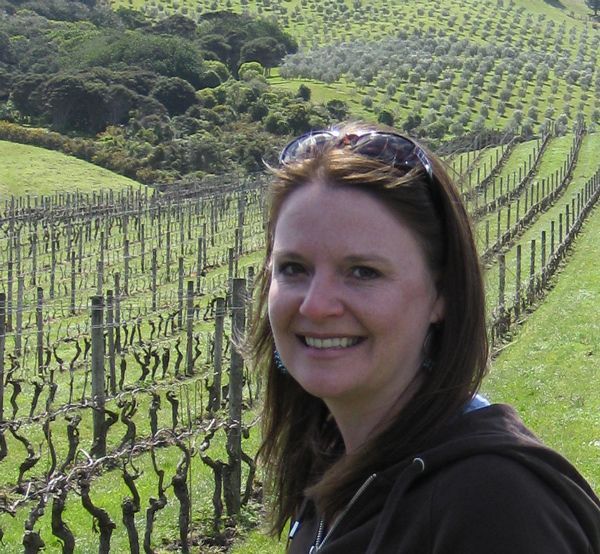 Laura Lynch, creator and writer of Savored Journeys, is an avid world traveler, certified wine expert, and international food specialist. She has written about travel and food for over 20 years and has visited over 75 countries.