For more great wine regions, see our Discover Wine series, which focuses on regions of the world you can visit for wine tasting.
The Romagna Wine Region of Italy is the smaller, but very distinctive Sangiovese-growing cousin to Tuscany. When you think of Italian wine regions, you probably think of Tuscany or Piedmont; you may not even be aware of smaller wine producing regions, like Romagna because they are often overshadowed by their larger neighbors.
In Romagna, though, there are nearly 213 winemakers who would love to change that, and to be sure you've had the chance to try their wines, and see the passion and love they have for their region through the wines they produce.
The Consorzio Vini di Romagna has taken on the important job of helping promote the wines of Romagna to the world, and we also want to do our part to make sure everyone knows about this lovely wine region, with its beautiful rolling hills and incredibly dedicated winemakers.
Planning for an Italy wine trip? Here's more
» If you're planning a bigger trip in Italy, check out our 10-day Italy itinerary.
Getting Around in Bologna
The best way to get around on your Italy itinerary is to rent a car and drive. I always book through DiscoverCars.com for the best deals. It's not too difficult driving around in Italy, but you should be prepared for a few things:
You need an International Driver's License, which is just a translation of your U.S. or other country license. You can get this at the AAA office, or online.
Most cars in Italy are manual (stick-shift). You can rent automatics, but there aren't a lot of them so you have to book in advance.
The roads are sometimes very narrow and not paved. It's best to rent a very small car that can easily manuever the roads and parking spots.
Romagna Wine Region
Romagna is located north of Tuscany, and it produces mainly Sangiovese, just as Tuscany does. It is part of a larger region, called Emilia-Romagna, on the northern peninsula of Italy, of which Bologna is the capital city.
While the region is often mentioned as a whole, it's easier to classify the wines of this region in two distinct areas. Emilia is known for its rolling hills and the sparking red Lambrusco that's produced there.
Romogna, on the other hand, is known for its Sangiovese and Albana di Romagna, which was the first DOCG given to a white wine in Italy. Sangiovese is the main grape grown in Romagna (nearly 80% of production), and it has been grown there since at least the 17th century.
It's typically not blended with any other grape. Romagna is also very well-known for its incredible food. Think mounds of handmade Tagliatelle al ragu, and large platters of charcuterie.
The Romagna Sangiovese DOC pairs perfectly with these delicacies, and make you want to spend more time getting to know it.
⇒ Read more about the food produced in Emilia-Romagna (Parmigiano, Balsamic, Parma ham), and see all the great foodie experiences you can have in Bologna.
How to Get to the Romagna Wine Region
Located just about an hours-drive from the Bologna Guglielmo Marconi Airport is a town called Faenza, which is in the heart of the Romagna wine region.
While there are dozens of towns located along the wine route in the region, Faenza is relatively large and has everything you'll need as a home base while you're wine tasting around the area.
It's also centrally located, so you can drive to and from the different areas easily. The best way to get there is to fly into Bologna, rent a car, and drive yourself to Faenza.
You can also take the train. Just get on the Bologna Centrale line toward Rimini to Faenza. The journey takes about 45 minutes. The only issue you'll face is how to get around to the wineries, as it could get quite expensive taking a cab everywhere.
It's really best to have a car of your own. You can book a tour, as well, but there aren't many in this area yet.
The SubZones of Romagna
In order to better understand the region, you may want to know a bit about the regions and sub zones. The Romagna Sangiovese district contains three main macro-areas – Faenza, Forli and Cesena – though there are a few outlyers, including Imola in the northwestern corner and Rimini, Riccione, and Cattolica in the southeastern corner.
In each of the three main areas are subzones that were identified by new appellation regulations that were put in place in 2011. There are 12 subzones in total, that express different characteristics of the Sanviovese grape.
In order for the subzone to be identified on the label of a wine, it must contain at least 95% sangiovese, as opposed to 85% in non-subzone-labeled wines.
As a wine tourist in Romagna, you may want to identify a region to fully explore, or choose a few wineries from each region in order to get an idea of how the terroir and climate affect the wine.
In the Faenza region, you'll find the sub zones of Serra, Brisighella, Modigliana, Marzeno, and Oriolo. In Forli are the sub zones of Castrocaro-Terra del Sole, Predappio, Bertinoro and Meldola.
Cesena's region has the Cesena, San Vinicio, and Longiano sub zones. And there are a few other areas, as mentioned above that cannot be classified yet as a sub zone, which include Imola, Rimini, Riccione, and Cattolica
Where to Taste Wine in Romagna
No trip to Bologna is complete without a visit through the vineyards, a wine tasting tour, or a stay at an agritourism farm in Romagna.
What you'll find there is beautiful rolling hillside vineyards, old world farmhouse wineries, and some of the most welcoming and excited winemakers you'll find anywhere.
The passion for wine, food, and family in Romagna is evident the second you arrive at a winery and are greeted with big smiles and warm handshakes, and that sentiment carries through to the glass, as you taste and enjoy the fruits of their labor.
While Sangiovese is the main red grape varietal being used in the Romagna region, there is also an indigineous white grape called Albana that you've likely never heard of.
Albana is unlike most white varietals in that is has a rich acidity that can stand up to a red varietal. It is often macerated longer on the skins and kept on the lees much longer than other whites.
The result of which is a robust, full bodied wine, that is very reminiscent of a red. The winemaker from Tre Monti put it this way, "Albana is a white in a red dress."
You may not be able to visit all of these wineries, as many of them don't have a tasting room or the ability to meet guests. Check out their websites to contact them, or learn about tasting opportunities.
If you can't arrange a visit, you can find many, if not all of these wines, at area restaurants. While you're perusing the wine list, keep an eye out for this wines.
Brisighella Subzone
Agroturismo Trerè
Trerè is an all-in-one stop for wine tourists. Not only can you taste Trerè wines on the property, you can stay there and eat there, as well. Trerè is in the perfect location for you to enjoy a wine-tasting trip to Romagna.
For three generations, the family has been perfecting their wine making style here. Their new artisticly designed wine labels show how wine is an art, from start to finish.
Trerè has a full line up of wines for you to fall in love with. Definitely try the Arlus, which is a Romagna Albana DOCG secco. Peach is prevailing, though elegant, on the nose and the taste has a slight sweetness with a lingering finish.
The Violeo, a Romagna Sangiovese Superiore Riserve, has just the right balance of tannins to carry the fresh fruit forwardness, without being cloying.
These two wines will give you a great picture of the winemaking style at Trerè, as well as how the terroir of the Brisighella sub-region changes the characteristics of these iconic grapes. For more information about staying at Trere or tasting their wines, visit their website.
⇒ Other wineries to try from the Brisighella Subzone: Bulzaga
Marzeno Subzone
Fattoria Zerbina
Vincenzo Geminiani purchased the Fattoria Zerbina farm in 1966 and began to plant grapes and produce wine there. Then in 1987, his granddaughter Cristina Geminiani took over the farm and vowed to increase the quality of the wine they were producing.
Today, the outstanding quality is owed to Cristina and her dedication to the wine. Fattoria Zerbina has a huge line up of wines to try.
I recommend definitely trying their Bianco di Ceparano, a Romagna Albana DOCG secco, which balances a light, fruitiness with high acidity, and has a lingering peach finish. Also the Torre di Ceparano, which is a Romagna Sanviovese Superiore Riserve DOC, that comes from a vineyard with part Calcareous soils, part red clay soil.
They've chosen only the best grapes for this wine, and you get a good sense of the terroir from the spiciness. For more information about staying at Trere or tasting their wines, visit their website.
Ca' di Sopra
Located in the sub-zone of Marzeno, along the hillsides just outside of Faenza, is Ca' di Sopra. The altitude ranges from 120-240 meters, which combined with soil composition and exposure, is considered to be perfect for grape growing in Romagna.
The land was purchased in 1967, but wine production started in 2006 by the two sons. They have a Romagna Sangiovese Superiore DOC called Crepe and a Romagna Sangiovese Marzeno DOC that showcase the small Marzeno sub-zone with their smoky, chocolate flavors -both very nice.
To set up a tasting, contact info@cadisopra.com.
⇒ Other wineries to try from the Marzeno Subzone: Podera La Berta
Oriolo Subzone
Poderi Morini
Poderi Morini began making wine in 1998, with owner Natale Morini and son, Alessandro's dream to form a successful winery and desire to celebrate the value and tradition of the land.
They have 40 hectacres of vineyards on the sloping hills outside Faenza, near the Oriolo Tower. It's a family winery, run with pride and dedication to the art of wine.
Must-try wines include their flagship wine, the Nonno Rico, named after Natale's father. It's a Romagna Sangiovese Superiore Riserva Oriola DOC. Also try their Rubacuori, made with the grape Centesimino, with its deep ruby red color and intense spice, vanilla and floral notes.
To set up a tasting in Poderi Morini's lovely tasting room, contact info@poderimorini.com.
La Sabbiona
Not just a winery, La Sabbiona is a farm guesthouse located in the hills near the historic Oriolo Tower.
The Altini family welcomes guests to their traditional country house, complete with swimming pool, volleyball court, mountain biking courts. All rooms have free wifi and air conditioning, plus breakfast. Of course, the wine is also a big part of La Sabbiona.
Of their 28 hectacres, 15 are dedicated to the production of wine. Must tries include their Romagna Albana DOCG secco called Alba della Torre, and their Ravenna Centesimino IGT, which is an ancient wine variety they are dedicated to preserving.
For more information about the guesthouse, or to set up a wine tasting, contact info@lasabbiona.it or visit their website.
⇒ Other wineries to try from the Oriolo Subzone: Conti
Cesena Subzone
Zavalloni
We love to see wineries carry on the tradition, and there's no better example of that than with the Zavalloni family, which is in its 6th generation of wine production on their 11 hectares of land in Madonna dell'Olivo, where they've been making wine since the mid-1800s.
Try their Romagna Albana DOCG secco called Amedeo Bianco, which is named after the grandfather of the family, who planted the vineyard.
To arrange a wine tasting, contact zavalloni.stefano@tiscali.it or fill out the contact form on their website.
Cantina Sociale di Cesena
The Cantina di Cesena is an association of 250 growers whose grapes go into the production of many different labels of wine, however their flagship brand is called Tenuta Amalia.
The wines made under the Tenuta Amalia label are Sangiovese, Albana and Trebbiano, which are best able to express the character of the vineyards and the land.
To arrange a wine tasting, contact info@cantinacesena.it
Longiano Subzone
Villa Venti
Another great agriturismo location in Romanga, is Villa Venti. There are two rooms on the farm where you can stay, plus they offer experiences like helping with the harvest, making pasta, and discovery walks.
The fields are planted with vineyards, as well as ancient grain varieties they use to prepare the breads and piadine they serve their guests. The grapes they grow are only native varieties of sangiovese, famoso, and centesimino.
Try their Forli Bianco IGT called Serenaro, which is light and earthy, and their Romagna Sangiovese Superiore DOC call Primo Segno, which uses four different clones of Sangiovese to form the perfect harmony in the glass.
For more information about a farmhouse stay or a tasting, contact info@villaventi.it.
San Vinicio Subzone
Tanuta Casali
Tenuta Casali was founded in 1978 when the Casali brothers, Valerio and Paolo, took over their grandfather Mario's farm. The winery is now multi-generational as their sons begin to work alongside them in the production of wine from their 18 hectares of vineyards.
Must try wines include the Valleripa, a Romagna Albana DOCG secco. And the Baruccia, a Romagna Sangiovese DOC Superiore, the vines for which were planted in 1990 at an altitude of about 200 meters above sea level.
The riserva Quatrosole is the made from the absolutely best grapes harvested from the Baruccia vineyard. To arrange a wine tasting, contact info@tenutacasali.it.
Imola Area
Tre Monti
In the 1970s, Thea and Sergio Navacchia started a family tradition that has endured through the years, when they started their winery Tre Monti.
Now, brother David and Vittorio have taken on the challenge of growing and nurturing the family winery, nestled among the hills of Imola.
They're doing some interesting things at Tre Monti these days, including experimenting with the use of amphora, or ceramic pot, for fermentation. It's very interesting to see the affects of this method and how it changes the subtleties of the wine.
To see for yourself, try their Romagna DOCG Albana secco, called Vitalba, which was fermented in amphora. They use only organic methods to produce their wines.
Another of their wines to try is the Thea, named after the matriarch of the family, which is a Romagna DOC Sangiovese Riserva.
For more information about tasting Tre Monti wines, contact david@tremonti.it.
Rimini Area
San Patrignano
San Patrignano has a story unlike any other winery we've ever visited. It's not just a winery. In fact, that's only a very small part of what San Patrignano does.
It's a drug rehabilitation community that takes in troubled youth and teaches them how to have a fulfilling and clean life away from the influence of drugs. It also teaches them a skill that they can take with them when they leave the program.
The San Patrignano wine project is one of those skills. The entire process of wine making, beginning with the planting and pruning of the vines, straight down to the bottling and labeling of the wine is completed by the men and women who are in the drug rehabilitation program at San Patrignano.
The sale of the wine goes back into supporting the community. You can support their efforts by buying and gifting the products they make there, including the wine.
Check out their website for more information.
Tenuta Santini
Two brothers, Giuseppe and Primo, started the business in the 60s by planting the vineyards with traditional ancient vines.
Their passion for making wine and keeping with the traditions of the area, while advancing technology and techniques helped usher in a new generation of winemaking at Tenuta Santini, which has been taken over by Franceso, Enrico and Sandro.
Their passion for wine has grown and matured through the years and you can sense it in their wines today. They produce about 80,000 bottles a year, along with other products, like olive oil made from trees on the farm.
You can visit Tenuta Santini for a tour and tasting. Just make an appointment and they'll be happy to show you around the estate.
Use their contact form here, or email in advance. info@tenutasantini.com.
One of the best locations to base yourself in Romagna is Faenza, because it is central the entire region, and has good infrastructure for tourism set up.
You could stay in Bologna, but it will be a longer drive to the vineyards, and you wouldn't be immersed in the wine region. To really be immersed, you should stay in one of the aforementioned agriturismo farmhouses.
Be sure to book far enough in advance, since many of them only have 2 or 3 rooms.
If you would rather stay in the town center of Faenza, to be within walking distance of restaurants and bars in the evening, and to tour around town by foot, we recommend Hotel Vittoria.
It's housed in an older building just a block from the main town center. The rooms are adequate and comfortable, and the hotel has amenities like a great breakfast, a fine-dining restaurant, as well as a more casual eatery, and free wifi. Be sure to ask for an upgraded room.
⇒ Read reviews and check prices for Hotel Vittoria
CONCLUSION
For wine lovers, Romagna is a fantastic region to discover. You'll find indigenous grape varietals that you probably haven't tried before, like the Albana and Centesimino, as well as lively and bright expressions of the Romagna Sangiovese that easily rival Tuscany wines.
While it may not be as easy to visit as some wine tasting regions around the world, all it takes is an email to set up a tasting, and they welcome guests with open arms in Romagna.
Here's more to help you plan
(We were introduced to these wineries and the Romagna Sangiovese wine region thanks to the Consorzio Vini di Romagna and Well Com. A big thank you to all of the wineries and winemakers for their incredible hospitality. As always, all of the opinions stated in this post are our own.)
Like this post? Why not save it to Pinterest?
FOLLOW US on Pinterest, Instagram, Facebook for more great travel inspiration and tips.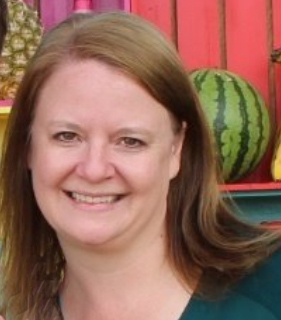 Laura Lynch, creator and writer of Savored Journeys, is an avid world traveler, certified wine expert, and international food specialist. She has written about travel and food for over 20 years and has visited over 75 countries. Her work has been published in numerous guidebooks, websites, and magazines.