If you're looking for a way to experience the best Italian food in Rome, look no further than a Rome food tour with Eating Europe.
We've been on many food tours around the world and this tour is one the best we've ever been on, due in equal part to the knowledgeable guide, the plethora of incredibly tasty food, and the exceptional venues we visited.
If you're considering which food tour to book in Rome, I highly recommend the tour we're going to tell you about in detail below. It's called the Twilight Trastevere Tour, which you can book right here.
⇒ Wondering what other food tours we've been on? See them all here.
Here's more to help you plan
If you're hitting up Italy as part of a larger trip to Europe, be sure to check out our 2-week Europe Itinerary.
What to Expect On a Rome Food Tour
One of the best ways to acquaint yourself with the food and to discover some of the best places to eat and drink in the city, is by taking a food tour in Rome.
We always try to schedule a food tour for the beginning of our trip, so we have time to use all of the wonderful suggestions we received, and to go back to any stops along the tour that we loved.
The Twilight Trastevere tour in Rome includes 7 stops are thoughtfully chosen to be sure you try all the exciting dishes Rome has to offer – and that you've probably been excited to try for a while!
In all, our tour had 11 different types of food and drink included. The English-speaking guide helps make sure you're having a great time and get to know the other guests.
My recently tour was led by Rogelio, an expat from Mexico who's been living in Rome for many years. Not only was he fun to listen to and full of great food knowledge about Rome, he made sure we were all having a great time as we moved along.
The stops on the tour may vary, and I don't want to give away all their secrets, so I'll just share with you a few of the tasty foods we tried along the way.
⇒ Why not also take a cooking class while you're in Rome? Learn how to make pasta at Mamma's or take a 4-hour private cooking class with Chef Andrea Consoli.
Foods You Might Try on a Rome Food Tour
Prosciutto with Cantaloupe and Burrata
Doesn't that look delicious? If you've never tried burrata before, you're in for a real treat. This plate of food is called an aperitivo and it was served in one of the Trastevere neighborhood's quaintest trattorias, called Da Enzo al 29.
If you're looking for a place to have a lovely dinner (outside during the warm season), you will love the intimate, traditional feel of Enzo.
Roman Stew
The second stop on our walking food tour of Rome was at a restaurant called Spirito di Vino. I can't show how absolutely incredible this place is because this part of the tour was conducted in the ancient wine cellar, where it's too dark for photos.
You'll have to take my word for it. It is stunning. To go along with the atmosphere, we had a glass of wine with Roman stew. This traditional stew is made with pork or beef and is simmered for a very long time with wine, herbs and spices that make it a hearty and satisfying meal.
Biscotti
Rome is a great place for those sweet treats you adore; especially biscotti, or cookies. Befitting of the neighborhood and its small town feel along the ancient narrow streets, we stopped at a family bakery that makes all manner of sweet treats.
Porchetta
The next stop was my favorite. I'm still thinking about the porchetta. There were multiple items we tasted at this lovely little shop called La Norcineria il Lacozzilli.
You'll find many shops like this along the streets of Rome, where you can stop in for some local cheese or a slice of Porchetta or Proscuitto on a roll with whatever fillings you like.
It makes for a quick lunch stop when you're hopping between stops on your itinerary. You won't believe how flavorful and tender the Porchetta is.
I Suppli
If you've been checking out the foods you must try in Rome before your trip, you likely came across suppli. It's a popular Italian snack consisting of a ball of rice with tomato sauce, stuffed with a piece of mozzarella cheese, then coated in egg and bread crumbs and deep fried.
The resulting snack is so filling it could easily substitute for a meal. There are many varieties of suppli, though the typical version is the one we tried.
Pizza al Taglio
Another shop you'll see all over Rome is a pizza al taglio show, which means pizza by the slice. You'll notice that the pizza is typically made in a square shape and cut into small squares for serving.
There are many choices, but one of the main stays is the marinara pizza, which is just topped with marinara sauce and nothing else (read: no cheese). It might not sound quite right without the cheese, but it's actually incredible, so be sure to try it!
Cacio e Pepe
One of the most popular pasta dishes in Rome is cacio e pepe. It's incredibly simple – just pasta with Parmegiano cheese and pepper. It's delicious.
At our last savory food stop of the tour, we sat down at a restaurant for some more wine and a chance to try both the cacio e pepe and amatriciana (tomato and perorino cheese). After trying both pastas, you can decide for yourself which is your favorite.
Gelato
No food tour in Rome is complete without some creamy gelato. We stopped at a well known and loved gelateria, Fatamorgana, for a scoop or two.
There were, of course, the traditional flavors like pistachio and chocolate, but there were also quite a few unique flavors like wasabi chocolate (which I tried and loved) and avocado.
Their gelato is all natural, organic, and in many cases also vegan or egg free.
CONCLUSION
That's all we're going to give away from the tour. As you can see, there are many stops (and the ones above are just a handful). The tour takes 4 hours.
You'll walk all over the Trastevere neighborhood before you're done, but it's not an uncomfortable amount of walking. Food tours take place from Monday to Saturday, starting from 3:30 to 6:30pm, so you can pick which time suits you best.
They also have other tours to suit all styles, including:
All the food and drinks in the itinerary are included in the price of the Twilight Trastavere tour is 96€.
(We were provided this tour for the purpose of review. However, all opinions we share are our own honest viewpoints.)
Like this post? Why not save it to Pinterest?
FOLLOW US on Pinterest, Instagram, Facebook for more great travel inspiration and tips.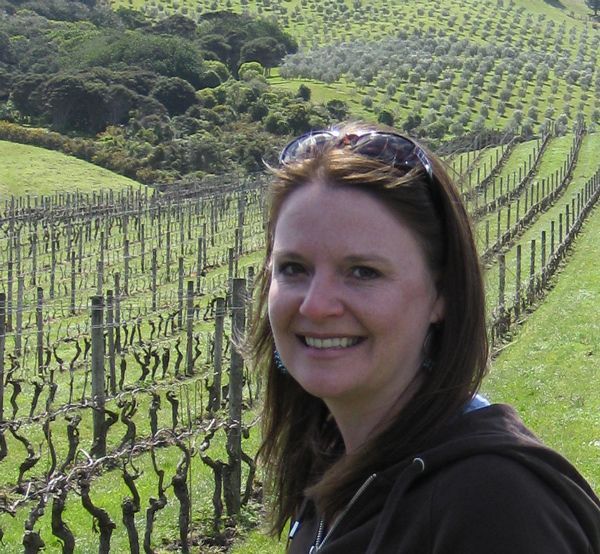 Laura Lynch, creator and writer of Savored Journeys, is an avid world traveler, certified wine expert, and international food specialist. She has written about travel and food for over 20 years and has visited 70+ countries.