There's something very special about grabbing a drink in one of the amazing rooftop bars in Sydney. The view just makes the whole experience so unique and memorable. We highly recommend finding a great rooftop bar in Sydney during your stay. You won't regret it.
With such a fantastic view to look at, particularly near the harbour or along the beachfront, Sydney has capitalized on it and made sure there are plenty of amazing places to grab a drink.
Here are 10 great rooftop bars in Sydney that you should definitely visit. Many of them don't take reservations, so you'll need to check before you go, so you're not disappointed. Try to head there before the after work crowds to get a spot.
Enhance your Sydney trip planning with our other great Sydney content:
Sydney Rooftop Bars With Great Views
1. Café Del Mar
This is a luxurious restaurant and bar that serves amazing Mediterranean dishes and also has great music. It has some of the finest cocktails in the city as well as a collection of both white and red wines. So, if you prefer to enjoy your drink after a delicious Mediterranean meal, this is the place for you.
Address: Rooftop Terrace, Cockle Bay Wharf, 35 Wheat Rd, Sydney NSW 2000, Australia
Website: cafedelmar.com.au
2. The Brigade Rooftop
This bar underwent some lengthy renovations, but they've been worth every penny because the bar looks amazing. The view from this urban-looking paradise is stunning – just as stunning as the drinks. You can enjoy anything from their refreshing cider to a glass of fantastic champagne.
Address: Corner of Oxford St & Jersey Rd, Woollahra
Website: http://lightbrigade.com.au/brigade-rooftop/
3. The Fernery
The Fernery is a chic and sophisticated bar that is all about the cocktails. The selection is bound to satisfy all your Nestled in the heart of Mosman, with sweeping views of Sydney Harbour and the Heads, an oasis of luxurious greenery awaits.
More than just your average Rooftop, the lush space comprises of eight various breakout areas, including a Gin Lounge, Urban Garden, various function spaces, multiple dining rooms and two sun drenched terraces.
Address: Rooftop 719 Military Road, Mosman
Website: https://www.thefernerymosman.com.au/
4. The Rooftop Sydney
The beautiful rooftop venue takes inspiration from the Hamptons. Aiming to make you feel like you've found yourself on the garden terrace of a friend's luxury holiday home. Where you are welcome to relax, be spoiled and enjoy yourself. Share in good food and drinks as you gaze down over boats passing by on the Harbour.
Address: Shelbourne Hotel 200 Sussex St Level 3, Sydney
Website: https://www.therooftop.com.au/
5. The Old Clare Hotel
If you're looking for something a bit more aesthetic, you should definitely check out The Old Clare Hotel rooftop pool bar. It has a fantastic collection of spirits, cocktails, beers, and wine. No matter what type of drink you prefer, you're bound to find it here.
So, whether you consider yourself to be an artistic, bohemian, or intellectual, this place will make you feel at home.
Address: 1 Kensington St, Chippendale
Website: https://www.theoldclarehotel.com.au/
6. Glenmore Hotel rooftop bar
If you're interested in something a bit more classic, you should consider visiting this rooftop bar. You'd get a chance to enjoy a beautiful panoramic view of Sydney Harbour and the Opera House. While enjoying the view, you can order a pint of beer, since their beer list is quite impressive – it would be a shame to ignore it.
Address: 96 Cumberland St, The Rocks
Website: https://theglenmore.com.au/
7. New Brighton Hotel rooftop bar
This rooftop bar offers you a fantastic view of Manly Corso and Manly Beach, which makes it a great place for soaking up some sun. While enjoying the beachside vibe, you can choose between delicious craft beer, cider, and cocktails; you can't go wrong with any of those.
Address: 71 The Corso, Manly
Website: https://www.newbrightonhotel.com.au/
8. Opera Bar
Technically, this bar is located on the rooftop of the underground walkway that takes you directly to the Opera House, but we still think it counts. This bar is decidedly more touristy than the others on the list, but it's one you really can't miss when visiting Sydney. Just watch out for the seagulls that are dead-set on stealing the lunch right off your plate.
Address: Macquarie St, Sydney NSW 2000, Australia
Website: operabar.com.au
10. Smoke
This 3rd-story rooftop bar is great for everybody whose looking for a classy place to grab a drink with a great view. The atmosphere is high end with top notch wait staff and some crazy expensive cocktails, not to mention the bar menu that includes things like Wagyu hanger steak skewers. This is definitely the Sydney drinking scene you want.
Address: L 2 35 Barangaroo Ave Barangaroo House, Sydney
Website: https://www.barangaroohouse.com.au/smoke
CONCLUSION
Sydney is a city with some of the most beautiful rooftop bars in the world. So, if you love drinking quality drinks while enjoying a stunning view of your environment, make sure to visit some of the above-listed rooftop bars in Sydney. From the atmosphere to the drinks, you're bound to find everything you need.
Like this post? Why not save it to your Pinterest board?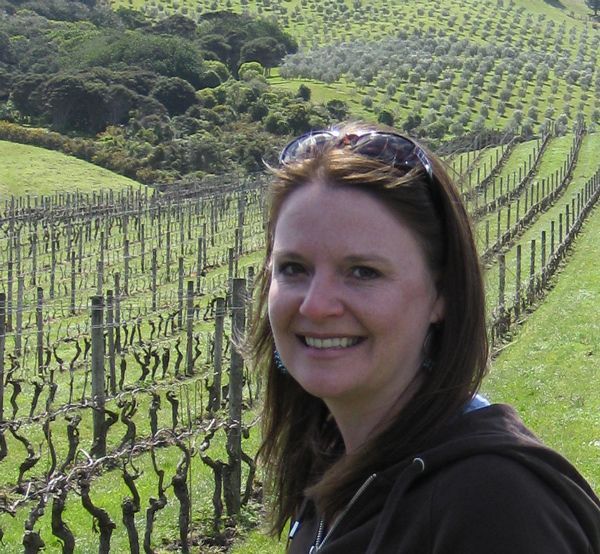 Laura Lynch, creator and writer of Savored Journeys, is an avid world traveler, certified wine expert, and international food specialist. She has written about travel and food for over 20 years and has visited 70+ countries.