On your first visit, you might find yourself overwhelmed with things to do in San Francisco. After all, it's a large metropolitan city that is diverse and exciting. There are a lot of great outdoor activities, plenty of museums and art spaces, plus more eating and drinking options than you could imagine. So where to start?
Everyone has to experience the top tourist destinations on their first visit to the city. It's sort of an initiation to San Francisco.
» You might also like these 14 Top Weekend Getaways from San Francisco.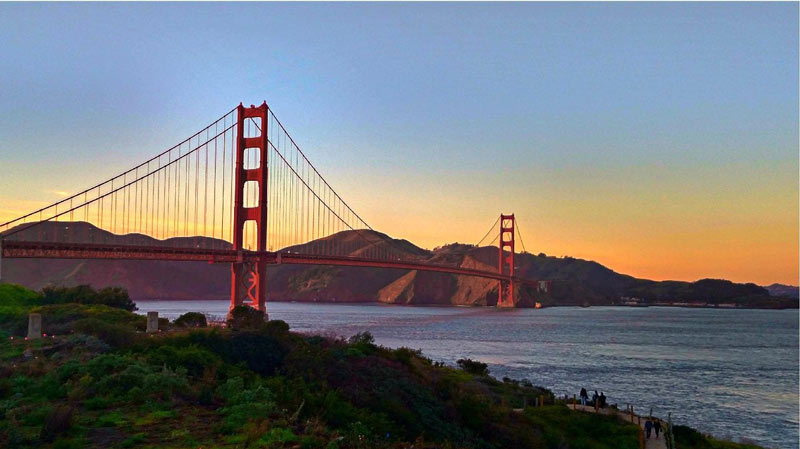 These spots I mention below are decidedly touristy, but hey, we're tourists, right!? All of these sights are iconic things to do in San Francisco that will surely make you fall in love with it.
There's just something unique about the feel of San Francisco that is unlike any other city in the U.S..
» Once you've covered these top attractions in San Francisco, you'll be ready to delve deeper, like taking a walking tour of the diverse neighborhoods or even setting out on a San Francisco to LA road trip.
» Going soon? Find the best San Francisco hotels on Kayak.
10 Top San Francisco Sights to See
If you're planning to do a lot of these activities, it might be to your advantage to buy a San Francisco CityPass. The pass gets you admission to top attractions, free public transportation for 3 days, a free bay cruise and lots of discounts. It's a pretty great deal.
The things mentioned here are, of course, just a scratch on the surface on what there is to do and enjoy in San Francisco. For more ideas and tips on place to eat and drink, see our Shortcut Guide to San Francisco.
1. Historic Cable Car Ride
If you've always wanted to ride a historic cable car, hanging from the bar while riding slowly up and down the rolling hills of the city, you should do it first thing.
While locals do use it as a means of commuting, it's mostly packed with tourists, so get in line early to avoid the crowds that can make the wait upwards of 40 minutes.
San Francisco cable cars are the last remaining manually operated cable cars in the world. The cars have been in operation since the late 1800s and are still providing service on three lines that criss-cross the city. Riding a cable car is one of the top tourist attractions in the city, and for good reason.
People queue up by the hundreds for a chance to ride the cable car, and even more stop by just to watch the old-time process of reversing the car. When the cable car reaches the end of the line, it slides into a turntable that allows the operators to manually rotate the car back into the forward-facing position. The process is quite entertaining to watch and shows just how far we've come in the way of public transportation.
Here is a video we took of the process in action.
Tips for Taking the Cable Car
Riding the cable car is something many tourists do when visiting San Francisco, not as a means of transportation to get to an attraction, but as the attraction itself. If you're wanting to take the ride, you'll want to pay for just the round trip journey.
You can also purchase tickets at the booths that are located at the Powell & Market cable car turnaround, the San Francisco Convention & Visitors Bureau, and the Hyde and Beach cable car turnaround. To board cable cars at Powell & Market, Bay & Taylor and Hyde & Beach Streets, you have to purchase tickets in advance. Tickets cost $8 for one way.
There are three possible routes to take. Two of them start at Powell & Market and go toward the Fisherman's Wharf area at Hyde and at Mason. The third line goes from California toward Van Ness Avenue. The Powell/Mason line is the most popular. If you board at Powell and Market, you'll get to see the cable car turnaround from the video above.
You can get on the car at any stop along the route, so you can avoid the long line at the turnaround by going to a nearby stop, though you may have to hang on to the side of the car, rather than sitting down. That's all part of the fun anyway!
The Powell & Hyde line ends up very close to Ghirardelli Square, where you can taste some chocolate, grab a glass of wine, or just stroll around. If you exit the line at Lombard Street stop, you'll be at the top of the world's crookedest street.
The Powell & Mason line ends near Fisherman's Wharf, so you can take advantage of all the things on offer in that area. There are tons of restaurants and bars along the waterfront.
The cable cars in San Francisco keep a schedule of about every 10 minutes. That doesn't mean there will be no queue. Prepare to stand in line for up to 30 minutes. Keep in mind that there is only one line for two different cable car lines at Powell & Market.
You can tell which car route it is by looking at the name on the car. Make sure you get on the right one! If the next car isn't yours, just allow others in the queue to go ahead of you to board.
2. Fisherman's Wharf
You're in the heart of tourism at Fisherman's Wharf. It's San Francisco's #1 tourist destination and draws thousands of visitors. Jam packed with entertainment options, you'll find street performers, the freshest seafood, waterway tours including daily tours to Alcatraz and bay cruises and sea lions barking away at Pier 39.
Knick-knack shops are everywhere as are stands selling crabs and clam chowder. There's also an aquarium, plus a stellar view of the bay. Start at Pier 33 (where the ferry to Alcatraz boards) and walk your way down to Ghirardelli Square. I won't ruin the excitement by telling you what you'll find along the way. It's always a treat.
Take public transportation or walk there, though. Parking can be a nightmare. And be on high alert for pickpockets.
⇒ Why not go on a segway tour of the San Francisco Wharf and Waterfront.
3. Ghirardelli Square
If you love chocolate, you have to stop by Ghirardelli Square. There's a huge chocolate store there with just about every type of Ghirardelli chocolate treat you can imagine. People love to buy an ice cream cone from the shop and sit in the square for some people watching.
Also located in the square are a dozen retailers, The Cheese School (where you can also sit down with some cheese and wine), San Francisco Brewing Co, and a tea house and dim sum restaurant.
4. San Francisco Bay Cruise
One of the best things San Francisco has going for it is enormous views and spectacular scenery. The best way to take it all in is on a bay cruise. There are cruises of all kinds you can go on, during the day, at night, a food cruise, a cocktail cruise, etc.
One of our favorite ways to see the bay is on a sunset cruise. It takes about 2 hours, and makes its way through the bay to see the Golden Gate Bridge, Alcatraz and Sausalito. Some cruises even have light buffets and drinks on board that you can enjoy while listening to the commentary.
⇒ Book a San Francisco Bay Twilight and Sunset Cruise or a Sunset Catamaran Cruise.
5. Union Square
Union Square is the city's premier shopping district, with tons of boutique and luxury shops, restaurants, cafes, art galleries and things to explore. Start the morning out with some window shopping on your way to breakfast at Sears Fine Food.
The earlier you get your shopping fix on in this neighborhood the better, as it gets pretty packed after lunch. While there isn't much of nightlife in Union Square, it stays busy with restaurant and theater goers.
You'll find all the top retailers from Tiffany & Co., Louis Vuitton, Dior, Bulgari, Macy's, Saks Fifth Avenue, Neiman Marcus and Nike. And you can augment your energy levels between shops at the Clock Bar, in the Westin St. Francis, or Iron Horse coffee shop on the (mostly) pedestrian-only Maiden Lane.
6. Chinatown
San Francisco has the oldest and largest Chinatown in North America. While it draws a lot of tourists, especially on the weekends, it does have an authentic vibe that makes you feel a little like you've stepped out of San Francisco and into a backstreet in China.
You'll find the oldest Dim Sum Tea house in America, the Hang Ah Tea Room, and the fortune cookie factory, along with dozens of Chinese and Dim Sum restaurants, plus trinket stores, fish markets and dress shops. The best way to experience it for the first time is to go on a walking tour, where you'll hear history, stories, and find hidden gems.
⇒ Go on a Chinatown Culinary Walking Tour or Classic Chinatown Tour with Optional Hosted Dim Sum Tasting Luncheon.
7. Ferry Building Marketplace
Located along The Embarcadero at the foot of Market Street, the Ferry Building Marketplace has been re-purposed into a massive marketplace showcasing some of the city's finest produce, seafood and specialty food purveyors.
The market is perpetually packed with tourists and locals (especially on Saturdays when the farmer's market is also open) trying samples, picking out fresh meats at Golden Gate Meat Company or seafood at San Francisco Fish Company, and crowding into restaurants like Hog Island Oyster Co and Slanted Door.
If you're a foodie or a shopper, you'll be in heaven here. There are tea shops, cafes, ice cream shops, fresh bread, salami, cheese and chocolate, etc.
⇒ Go on a San Francisco food tour of the ferry building marketplace.
8. Alcatraz Tour
I really don't know what it is that keeps us wanting to go to Alcatraz after all these years of it being closed. I mean, it's just a prison, after all. However, it is a very interesting place to visit.
You must take a boat ride to get out there. Once you arrive, you'll be able to walk around the grounds with an audio guide to tell you the stories and myths surrounding the famous island prison.
Entrance into Alcatraz is free, but you do have to buy a ferry ticket, which is most certainly NOT free. You can buy tickets in advance from Alcatrazcitycruises.com. There are different tour options ranging from $25-$50/pp. Board the ferry at Pier 33. Tickets become available about 90 days in advance and can sell out quickly.
When you go, make sure to plan ahead for your visit and give plenty of time. It's a very busy attraction.
⇒ Combine your Alcatraz ferry ticket with a city tour and save money.
9. San Francisco Breweries
There are so many craft breweries in San Francisco now – over 30 in San Francisco proper. You can't really go there without trying a few. The best way to see as many as possible and learn about the craft beer movement in San Fran at the same time is on a brewery tour.
With so many breweries, you can make a day of touring around to various breweries in different neighborhoods. Some that we like the most are Anchor Brewing Company, Speakeasy Ales & Lagers, 21st Amendment Brewery, Black Hammer Brewing, Local Brewing Co., and The Seven Stills Brewery & Distillery.
⇒ Book a tour
10. Golden Gate Park
Created in 1870, Golden Gate Park is an immense public park in the center of the city. You can see from the picture how enormous it is. You can rent a bike and ride through the park on your own or take a guided tour.
There's a lot to see inside the park, including Spreckles Temple of Music, De Young Museum, Academy of Sciences, the Japanese Tea Garden, the Conservatory of Flowers, Botanical Gardens, Stow Lake, active windmills, Bison paddock, a Carousel built in 1914, the Rose Garden, and various trails for hiking, jogging, or simple leisurely walks. You could spend hours here enjoying the activities and relaxing in the grass. Bring a picnic and spend the day.
⇒ Book a Golden Gate Bridge to Sausalito Bike Tour
Want to plan your trip in advance and book a few of the things we've mentioned below? Pre-booking tours is always a good idea, especially for popular tours. They sell out fast. We like to use GetYourGuide.com.
⇒ Book a Napa and Sonoma Wine Country Full-Day Tour from San Francisco
Where to Stay in San Francisco
If you're planning a trip to the city, you'll want to check out a few of our recommended places to stay. We prefer different areas of the city depending on what we're there for. Since this guide involves the more touristy things to do in San Francisco, it's best to stay near the action.
Here are our top recommendations for places to stay in San Francisco during your visit. Feel free to use any of the links below for your preferred booking site.
San Francisco Marriott Union Square
Comfortable 4-star hotel with 2 restaurants located near great shopping options.
Intercontinental San Francisco
4-star hotel with a restaurant, an indoor pool and 24-hour business center.
Courtyard by Marriott Fisherman's Wharf
3.5-star hotel located in the heart of the tourist zone; fitness center and free wifi.
If you manage to get around to all of the top 10 things to do in San Francisco, you'll have covered a lot of ground and you'll be ready for your next trip when you do all the unique things there are to do in San Francisco. Until next time!
Quick. Check these necessities off your prep list!
Like this post? Why not pin this image to your Pinterest board and share it with friends?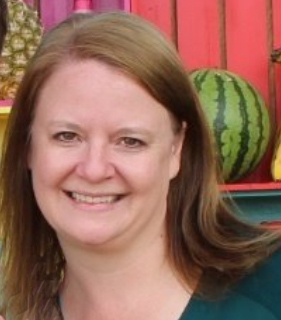 Laura Lynch, creator and writer of Savored Journeys, is an avid world traveler, certified wine expert, and international food specialist. She has written about travel and food for over 20 years and has visited over 75 countries. Her work has been published in numerous guidebooks, websites, and magazines.