Cruising is a great way to get around to more destinations in one trips, without having to move your luggage from city to city. Scandinavia is a conglomeration of fascinating destinations and it presents the perfect opportunity for cruising.
If you're thinking about setting sail on a Scandinavian cruise, there are a few things you need to know to start planning.
Follow our guide below to learn everything you need to know to start planning your Scandinavian cruise today. Scandinavian cruises are so great because they are "sampler cruises". We came up with this term while on a Northern Europe cruise, which is also a great sampler cruise.
You will see many different countries and cities during the typical 7-12 day itinerary. However, you will only spend a day in each port. That's not enough time to truly explore a city, but it is a good way to get a taste of what the city and the country are like, so you can know if you'd like to return in the future.
Read more about what we learned from booking our first cruise on the Celebrity Silhouette.
More Cruise Content:
Additional reading:
→ Make your cruise planning easier with these helpful apps.
→ Read our guide to booking your first cruise.
→ Read about Scandinavian cruises, Caribbean Cruises or Northern Europe cruises.
Why Take a Scandinavian Cruise
Watch our Scandinavia Cruise Video for inspiration
The best part about Scandinavia is the stunning beauty it offers: from the Norwegian fjords to the archipelagos in Finland and Sweden, and the colorful architecture in Denmark. If you're a nature enthusiast or outdoor adventurer, Scandinavia offers some of the best experiences you'll find anywhere.
Typically, Scandinavia cruises include stops in Norway, Finland, Sweden, Denmark, and Germany. They may also include some of the Baltic regions (Estonia, Latvia, Lithuania), or even Russia.
Where you go will depend on the itinerary you choose. With so many cruise lines to choose from, you can keep searching until you find the perfect itinerary for you.
The Sailing Season in Scandinavia
Due to weather conditions, the Scandinavia cruise season isn't very long. The season typically lasts from May to September, with the shoulder months offering the lowest fares. The summer days are gloriously long, with many hours of daylight to enjoy your time in port.
It's typical for the sun to rise at 4am and not set until 11pm. Cruises to Scandinavia usually range from 7-14 days, though you'll find more options on the longer side, because of the distance involved.
Weather in Scandinavia
Because the sailing season is confined to the warmer months, it's never super cold on a Scandinavian cruise. Here are the typical temperatures in Scandinavia during the cruising months:
May: 52 degrees F (11 C)
June: 50 degrees F(15 C)
July: 64 degrees F (17.5 C)
August: 62 degrees F (16.5 C)
September: 54 degrees F (12 C)
What to Expect From the Itinerary
If you're looking for a relaxed, stay on board type of cruise, you will still probably enjoy a Scandinavia cruise because the scenery going by the cruise is so pleasant. However, the time in port won't be super exciting for you if you remain on board. The ports are not quite as scenic.
Most cruisers who choose this destination should be prepared to spend each day making the most of your time in port. You'll be spending time in a different major city each day for up to 14 days. For the most part, you will be able to make your own plans in each port.
If you want to take advantage of outdoor activities in each port, be sure to plan ahead to make sure you can access the equipment you'll need.
How to Choose the Right Cruise
Consider the Cruise Line & What They Offer
The cruise lines that offer itineraries in Scandinavia are numerous. Our favorite cruise line has always been Celebrity and they offer many different itineraries to Scandinavia. Many of their itineraries also include the Baltics, Russia, and other countries in Northern Europe.
Holland America, Princess, Crystal, Costa, Oceania, Regent, Asamara, P&O, and MSC also offer Scandinavia cruises. You can choose the cruise line that best suits your travel style and budget. Some of them are quite a bit more expensive than others.
All of the lines I just mentioned are high-quality, luxury cruises, so it's guaranteed you'll be well taken care of, but each brings to the table a different set of amenities and expectations.
» Planning has never been easier with these helpful cruise planning apps.
Dining Options – We personally preferred not to eat in the dining hall and we opt for specialty dining instead (read more about specialty dining on Celebrity Cruises). If that's more your style, be sure the cruise you choose has that option. If you prefer open seating dining vs fixed time and table dining, or have special dietary restrictions, make sure the cruise you choose offers it.
Beverage Packages – We did some extensive beverage package research on our last Celebrity cruise. See what we found out about whether the premium beverage package was worth it. Every cruise has a different package and pricing, so be sure to check them all out.
Shore Excursions – Keep in mind that the amount of time the ship is in port has a huge impact on what excursions you can do. You can go on planned excursions to see the typical things in each port. The cruise line will help you plan and book those excursions, so you never have to worry about the logistics. You can also plan your own excursions and maybe get a little more out of the experience.
Stateroom Choices – The cruise ships all vary in size and comfort. Be sure you know what you're getting into and that you save up enough money to get into the cabin you really want. On Celebrity, the Aqua level is more expensive, but offers quite a bit more comfort.
5. The Perfect Itinerary – Itinerary is so important. Not only the amount of time you spend in port, but also how many sailing days there are, and what destinations you'll spend the most time at. Make sure your cruise matches your style. Most Scandinavia cruises hit up 5-8 different countries or they specifically focus on the Norwegian Fjords.
We put a lot of consideration into how many sea days were included, and if there was an overnight stopover somewhere, like Copenhagen or St. Petersburg.
Our itinerary left from Stockholm, Sweden, and ended in Amsterdam, Netherlands. Some cruises start and end in the same city, which means you'll be backtracking. While it might be more convenient for scheduling flights, it will definitely cost you a day or two in transit, which means more sea days.
What Ports Are Included in a Scandinavia Cruise?
You might expect these cruise itineraries to include only Scandinavian countries, but the ports extend quite a bit beyond just that region. This adds to the diverse itinerary options. The 8 most popular cruise ports for Scandinavia are:
Other ports are located in Lithuania, Latvia, and several different ports in Sweden, Norway and Germany, etc.
Sample Itineraries
Here are a few popular itineraries from top cruise lines. You can see that they all have some ports in common, but if you really wanted to go to Lithuania, your options are limited.
Regent: 12-night Stockholm to London
Day
Port
Arrive
Depart
1
Stockholm, Sweden
5:00 PM
2
Helsinki, Finland
11:00 AM
8:00 PM
3
St. Petersburg, Russia
9:00 AM
4
St. Petersburg, Russia
5
6:00 PM
6
Tallinn, Estonia
8:00 AM
4:00 PM
7
Riga, Latvia
9:00 AM
6:00 PM
8
Visby, Sweden
8:00 AM
4:00 PM
9
Copenhagen, Denmark
10:00 AM
7:00 PM
10
Cruising the Skagerrak Strait
11
Amsterdam, Netherlands
8:00 AM
5:00 PM
12
Bruges, Belgium
8:00 AM
6:00 PM
11
London, England
7:00 AM
Celebrity: 8-Night Norwegian Fjords Cruise
| | | | |
| --- | --- | --- | --- |
| DAY | PORT | ARRIVE | DEPART |
| 1 | Dublin, Ireland | | 6:00PM |
| 2 | At Sea | | |
| 3 | Alesund, Norway | 1:00PM | 8:00PM |
| 4 | Bergen, Norway | 8:00AM | 6:00PM |
| 5 | Geiranger, Norway | 8:00AM | 5:00PM |
| 6 | Olden, Norway | 7:00AM | 4:00PM |
| 7 | At Sea | | |
| 8 | Belfast, Northern Ireland | 7:00AM | 7:00PM |
| 9 | Dublin, Ireland | 2:45AM | |
Celebrity: 14-Day Scandinavia & St. Petersburg
| | | | |
| --- | --- | --- | --- |
| Day | Port | Arrive | Depart |
| 1 | Southampton, England | | 4:00PM |
| 2 | At Sea | | 3:00PM |
| 3 | Oslo, Norway | 10:00AM | 5:00PM |
| 4 | Copenhagen, Denmark | 9:00AM | 6:00PM |
| 5 | At Sea | | |
| 6 | Stockholm, Sweden | 9:00AM | |
| 7 | Stockholm, Sweden | | 4:00PM |
| 8 | Tallinn, Estonia | 8:00AM | 5:00PM |
| 9 | St. Petersburg, Russia | 7:00AM | 6:00PM |
| 10 | St. Petersburg, Russia | | 6:00PM |
| 11 | Helsinki, Finland | 7:00AM | 4:00PM |
| 12 | At Sea | | |
| 13 | Skagen, Denmark | 10:00AM | 6:00PM |
| 14 | At Sea | | |
| 15 | Southampton, England | 6:00AM | |
Princess: 7-Day Scandinavia Cruise
Need help finding the right Princess cruise? See Princess Cruise options here
| | | | |
| --- | --- | --- | --- |
| DAY | PORT | ARRIVE | DEPART |
| 1 | Southampton, England | | 4:00pm |
| 2 | Brussels/Bruge, Belgium | 7:00am | 6:00pm |
| 3 | At Sea | | |
| 4 | Copenhagen, Denmark | 10:00am | 10:00pm |
| 5 | Skagen, Denmark | 9:00am | 6:00pm |
| 6 | Oslo, Norway | 7:00am | 4:00pm |
| 7 | At Sea | | |
| 8 | Southampton, England | 7:00am | |
Royal Caribbean: 8-Night Scandinavia & Russia Cruise
Need help booking a Royal Caribbean cruise? Cruise Direct can help you find and book your perfect cruise.
| | | | |
| --- | --- | --- | --- |
| DAY | PORT | ARRIVE | DEPART |
| 1 | Copenhagen, Denmark | | 5:00pm |
| 2 | At Sea | | |
| 3 | Stockholm, Sweden | 9:00am | 5:00pm |
| 4 | Tallinn, Estonia | 9:30am | 5:30pm |
| 5 | St. Petersburg, Russia | 7:00am | |
| 6 | St. Petersburg, Russia | | 6:00pm |
| 7 | Helsinki, Finland | 7:00am | 3:00pm |
| 8 | At Sea | | |
| 9 | Copenhagen, Denmark | 7:00am | |
Keep in mind that each of these cruise lines have dozens of other itinerary options, so you just have to hunt around a little bit until you find the one that suits you best.
What to Pack for Your Cruise
When it comes to packing for a Scandinavia cruise, the biggest concern is weather. If your cruise is on the shoulder season (April, May, September), you'll want to be prepared for colder weather by packing layers that you can easily take off and put on.
Check out our full guide to cruise packing and our cruise packing checklist.
CONCLUSION
Whether you've already got your Scandinavian cruise for 2019 planned or you're still trying to decide which ship to choose, we hope you've found this information useful. Enjoy your trip, and come back to tell us about it when it's over!
Like this post? Why not pin this image on your Pinterest board and share it with friends?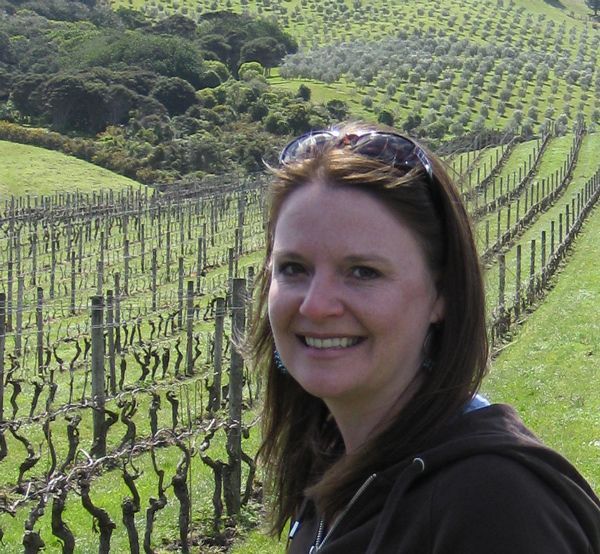 Laura Lynch, creator and writer of Savored Journeys, is an avid world traveler, certified wine expert, and international food specialist. She has written about travel and food for over 20 years and has visited 70+ countries.