If you've been contemplating a Scotland trip but don't know where to start, then this 7-day Scotland itinerary is just what you need. It's a lot of ground to cover, but it's definitely worth trying to see as much as you can in a week in Scotland.
Castles, Isles, whisky, bagpipes, and haggis – these are just a few of the things you'll want to discover in Scotland. It's a land of mystery, beauty, and wonder – from the old town of Edinburgh to the vast expanse of the Isle of Skye.
» Get inspired to travel with these 62 most inspirational travel quotes.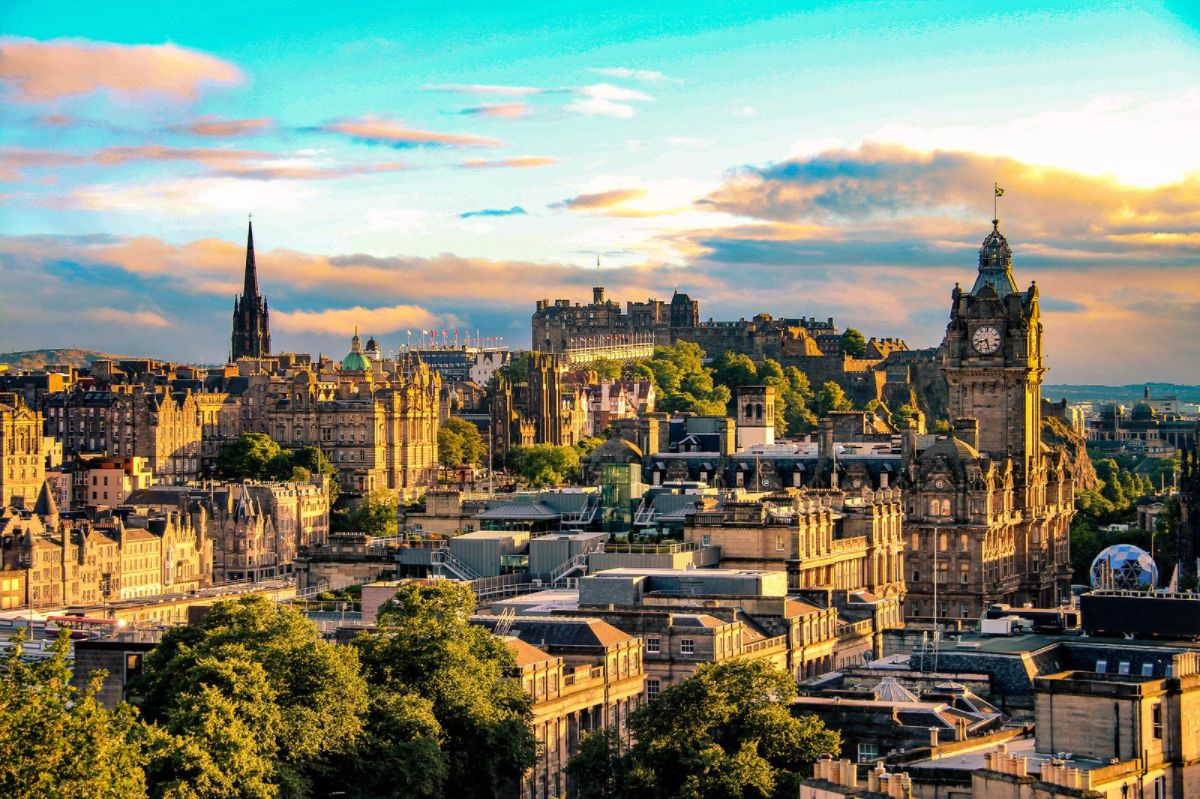 But don't let that fool you into thinking it'll just be an easy drive around the countryside. Planning a trip to Scotland in 7 days requires some expertise to piece it all together in a smooth and organized trip.
We've covered a lot of ground in this one week itinerary in Scotland and we know you're going to love it! However, there are still tons of other places to go in Scotland, like Fife and the Highlands (aka the Scotch Whiskey Trail). If you have additional time, be sure to add those into the itinerary as well.
» For further planning, read our in-depth guide on Edinburgh, and the East of Scotland. And don't forget the food! Here's a list of some of local specialties in Scotland.
Best Time to Visit Scotland
The best time to visit Scotland is based on your personal preference, although there are some considerations to make, for weather and numbers of visitors.
For the best weather, it's best to visit Scotland during the peak summer season. You'll have the best chance of blue skies and sun from July to August. However, summer is also the most popular season with tourists. From June to August, the streets of Edinburgh and Glasgow will be filled with tourists.
That being said, there are never so many tourists that it's unpleasant, and a lot of the off-the-beaten path destinations will have very little traffic, so it won't feel super crowded outside the major cities.
Autumn in Scotland is a bit colder, but still a great time to tour around Scotland. Make sure to double-check your favorite attractions as they may either close or alter their opening times during the autumn months of September to November.
Spring is also beautiful in Scotland, but don't expect to see much sun or get temps higher above 50 degrees F. It's almost always cool weather in Scotland.
Tip: Check out Scotland's COVID restrictions and regulations before planning.
7-Day Self Drive Tour Scotland
The best Scotland itinerary will require you to rent a car to get the most out of your experience. Scotland is blanketed with lochs, hiking trails, bothies, castles, and a wide array of flora and fauna. It's a dream destination for nature enthusiasts, and you won't do it justice from a train, bus, or plane.
With a rental car, you can easily decide which roads you'd like to take, how long you'd like to drive, and where you'd like to stop for pictures. Honestly, with a landscape this beautiful – you wouldn't want to miss the opportunity to stop frequently.
»If you love whisky you might think about this 2-day self-guided Islay Whisky Tour and visit some distilleries.
Day One: Edinburgh
Where to Stay
The 4-star Doubletree Hilton Hotel is one of the greatest accommodation finds in Edinburgh, located right in the city center. It has a great bar and restaurant as well as views of the castle.
Once you step off the airplane, you'll most likely want to take in your surroundings. A quick 30-minute drive from the airport to the city of Edinburgh will help you do just that.
After dropping off your bags and parking the car, head for a bite to eat at the award-winning Bread Street Brasserie restaurant. Then head straight to Edinburgh Castle.
You can buy tickets at the entrance, but skip-the-line tickets are a better idea to cut the wait down. It'll take you a few hours to cover the whole grounds. When you're done there, visit the Scottish National Gallery of Modern Art.
Save time for afternoon tea! We love this afternoon tea experience aboard a Routemaster bus that passes by all the top sights while you indulge in scones and mini sandwiches.
In the evening, you absolutely must go on the extremely popular Edinburgh Darkside Walking Tour, to hear the stories of witch trials, pagan rituals, and executions, and hear about local monsters that live in urban myth.
Day Two: Edinburgh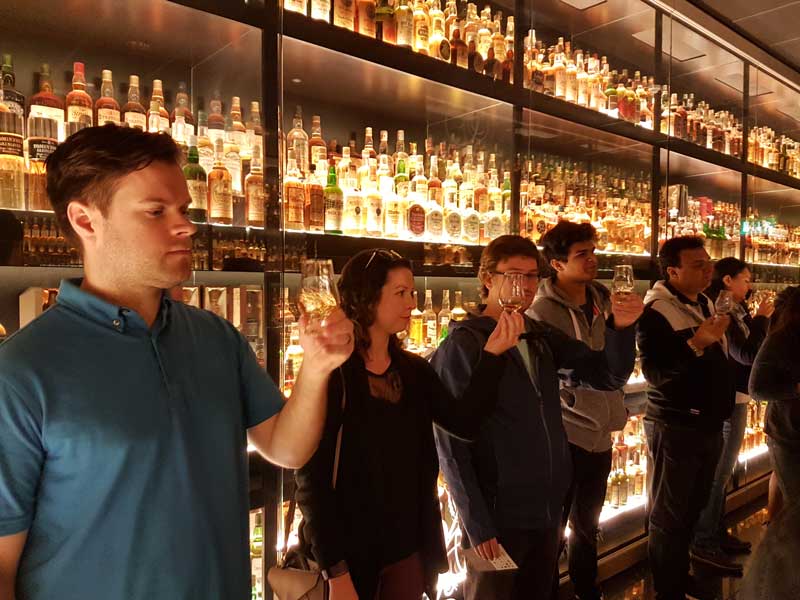 Since Edinburgh has so much to offer, staying two nights will give you time to readjust and sufficiently explore before heading out on the long drive in the country.
Today you should explore The Royal Mile. Start from the Doubletree and make your way through Grassmarket to Edinburgh Castle, the start of the Royal Mile.
If it's too early for whisky, make your first stop at Camera Obscura. It'll take about 1 – 1.5 hours to get through all the mind-bending illusions and hands-on exhibits.
Next, head to the nearby Scotch Whiskey Experience. Designed to provide a comprehensive introduction to the world of whisky, this guided tour of the Scotch Whisky Experience will teach you all about Scotland's national drink.
You'll find all kinds of places to stop along the Royal Mile, so just wander and explore. When you get to the end, you can pop in for a visit at the Palace of Holyroodhouse, the Queen's official residence in Scotland.
Day Three: Stirling
On day three, you'll be leaving Edinburgh and heading to Stirling, an hour drive. There are eight castles in the city to discover. The worthwhile visits are The Stirling Castle, Airthrey Castle, and Doune Castle. These three are in relatively close range.
In Stirling, you'll find that the Robert the Bruce statue, Nether Bailey, and Grand Battery tourist attractions are all in the same vicinity. Visiting these spots is a wonderful way to spend the morning. You may also want to check out the Stirling Smith Art Gallery and Museum.
Loch Lomond & Glen Coe
After lunch, take the short 30 minute drive to Loch Lomond & Trossachs National Park. In the park you'll find opportunities for angling, cycling, hiking, and camping.
You'll want to drive around to a few of the beautiful lochs, like Lochs Chon and Ard, and maybe take a hike or walk. Here are some short to moderate hikes you might enjoy. Be sure to consult the website to plan your activities.
Glen Coe is 40 minutes away from Loch Lomond, so try to leave time before sunset to drive there, just to be safe. This quaint village has beautiful valleys and is known for its waterfalls and hiking trails. Book yourself into the Ballachulish Hotel for a luxurious and relaxing night.
Day Four: Glenfinnan Viaduct
All aboard the Hogwarts express! Glenfinnan Viaduct is a must-see for all Harry Potter fans. It's an hour drive to Glenfinnan. To get a full view of the viaduct (maybe even with the train on it!) you need to climb the hill behind the Glenfinnan Monument visitor center, on the north side of the road.
This stop is perfect for the more adventurous traveler as you're right around the corner from marvelous hiking trails. The Glenfinnan Viaduct trail is about two hours long and covers 2.5 miles.
Continue on to Portree on the Isle of Skye. Be sure to save enough time to drive there. It's a 2:30 minute drive to Portree where we recommend staying.
Day Six: Isle of Skye
The Isle of Skye is the cherry on top of your week in Scotland. Forming part of the Hebrides archipelago, Skye has rugged landscapes, pretty coastal villages, and cosy pubs to visit.
The Isle of Skye's main town is Portree and it's a great place to base yourself for sightseeing on the island. You have just one day here if you're keeping to our itinerary, so you'll want to decide what to see. Here are some great options:
A 20-minute drive away is Lealt Falls, where you can also take a walk up to Loch Cuithir.
A 15-minute drive from Portree, The Old Man of Storr is a must-see with its dramatic jutting rocks.
The Mealt Waterfall drops 51 meters into the Sound of Raasay over basalt rocks that form the pattern of a kilt. It's an incredible sight on a clear day.
The Fairy Pools are absolutely worth a visit at the foot of the Black Cuillin mountain range.
Fairy Glen, found on the west side of Trotternish near the village of Uig, is both enchanting and alluring.
If you do go out to the Isle of Raasay (which is a 15-minute ferry ride), be sure to visit the Isle of Raasay distillery. You can even stay there at their 4-star hotel.
Where to Stay
A great choice of accommodation in Portree is the 4-star Cuillin Hills Hotel, with lovely rooms and beautiful views.
Day Seven: Glasgow
The drive from the Isle of Skye to Glasgow is about 5 hours long. You might be flying out today, but if you have one more day to spend, then head into Glasgow. You should be able to arrive in Glasgow in time to spend the evening in the city.
Make a reservation for a fancy meal at Two Fat Ladies At The Buttery, take a stroll downtown, then grab a drink at Gin 71. Stay at the voco Grand Central hotel. That's a pretty fantastic evening in Glasgow.
CONCLUSION
While you've only managed to see half of Scotland in 7 days, this trip is designed for the adventurer. There are lots of points that you can change or rearrange in the itinerary to suit your needs.
With a taste of Scotland, you may want to come back again for round two. This time, be sure to check out how to spend a week in East Scotland. You'll have more time to do everything in Edinburgh and see a whole other side of Scotland's highlands.
Like this post? Why not save it to Pinterest?
FOLLOW US on Pinterest, Instagram, Facebook for more great travel inspiration and tips.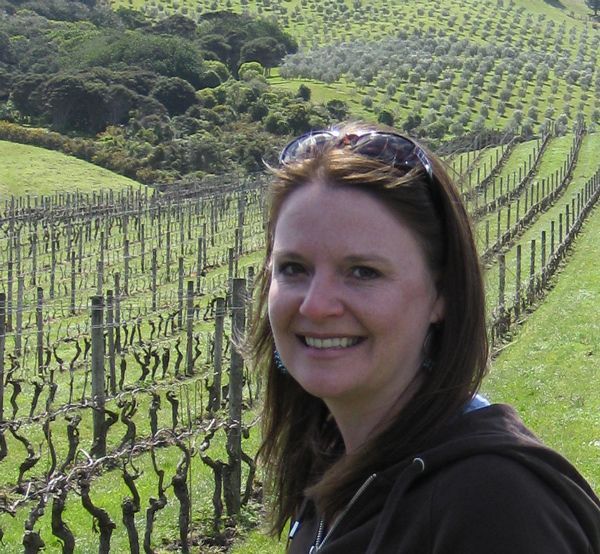 Laura Lynch, creator and writer of Savored Journeys, is an avid world traveler, certified wine expert, and international food specialist. She has written about travel and food for over 20 years and has visited 70+ countries.