Seattle is a fantastic food city, with lots of options and some really talented chefs. We've done the research. Yes, we've eaten at tons of Seattle restaurants, many of which have come and gone, and we're more than qualified to make a best must-try restaurants in Seattle list.
These are the restaurants we take our family to when they are visiting Seattle. They have been around for a while and have passed all the tests: great food, great ambiance, and an overall fantastic dining experience.
These are presented in no particular order. There's no need to rank them – they're all good! Also, this list is not based on 'popular' or 'new'. Some of these places have been around forever, and some of them are little neighborhood gems. The list is just our honest opinion of Seattle best restaurants – the ones we frequent simply because they're amazing.
» Still hungry? Here's where to find the best burger, best pizza, and best tacos in Seattle.
Best Restaurants to Try in Seattle
Terra Plata
Address: 1501 Melrose Ave, Seattle, WA 98122
Located on the west side of Capital Hill in a location that's easy to reach on foot from downtown, Terra Plata is one of those restaurants that fits the bill for an occasion. It's a great place for dinner with a romantic, upscale vibe, but it's equally great for brunch.
There's an awesome outdoor terrace on the top of the building with a bit of a view and heaters to keep you warm on the colder days.
Terra Plata has an "earth to plate" Mediterranean concept that includes unique flavor combinations and dishes you may not have tried before. Some of our favorites are the crispy Brussels sprouts, creste di gallo pasta, and the local chanterelle and lobster mushroom potato soup.
The Pink Door
Address: 1919 Post Alley, Seattle, WA 98101
You're probably wondering if there's actually a pink door to get into this place, and guess what, there is! You'll find it by looking for the pale pink door off of Post Alley. This is one of Seattle's best restaurants for many reasons.
Be prepared to make reservations well in advance. It's been around for a long time, but it's always busy for a reason. First of all, they serve very good Italian food favorites. I love the lasagna and the pappardelle al ragu bolognese. Delicious. They even have cioppino on the menu, which is a really Pacific Northwest treat.
But best of all is that The Pink Door is also an entertainment venue. There's a burlesque show and trapeze artist who swing from the trapeze that's right above your heads in the dining room. If you're looking for something unique and fun, this is the place.
There's also an amazing view from the outdoor terrace. In the summer, it's one of the best places to eat dinner in the city. I really can't say enough great things about this place. Check out their website for specific performance times and to make a reservation.
Revel
Address: 403 N 36th St, Seattle, WA 98103
Located in the Fremont neighborhood, there is rarely a time when Revel isn't packed full of hungry diners. Owned by husband and wife cooking team Rachel Yang and Seif Chirchi, who are rapidly building an empire in Seattle, Revel focuses on Korean dishes prepared with French technique in a modern industrial-designed space.
The kitchen is completely open and diners can sit on one side of the prep table and watch the goings on. They're most well known for their noodle and rice bowls, dumplings, and cocktails.
Art of the Table
Address: 3801 Stone Way N Suite A, Seattle, WA 98103
Art of the Table is located just on the fringe of downtown Seattle. What was once a cozy little place has now blossomed into a modern, light-filled and vibrant restaurant. They are cooking innovative, seasonal, locally-sourced food, all made entirely from scratch. If you're lucky enough to get a seat at the Chef's Table overlooking the kitchen, you'll be treated to a culinary show as the chef creates the stunning plates of food.
The tasting menu is the way to go here. Every plate is more spectacular than the last. And it's not just mouth watering to look at, it's also incredibly good food. You know they've poured their soul into that menu. And it's a meal you won't soon forget. I personally think it's one of the best places to eat in Seattle, and particularly well suited for a special occasion.
Staple & Fancy
Address: 4739 Ballard Ave NW, Seattle, WA 98107
I said I wasn't ranking in this list, but if I were, Staple & Fancy would be number one. I love this restaurant. It's dark inside with the exposed brick and beams from the previous tenant proudly creating ambiance. It's owned by one of Seattle's top restaurateurs, Ethan Stowell. We bring all our out-of-town guests here because it offers the best "experience" overall.
We always order the chef's menu, which is $60 and includes a parade of dishes delivered all at once to the table as appetizers, followed by a pasta, main dish and dessert. The food is always stellar and it's exciting to see what will come out of the kitchen next.
Rockcreek Seafood & Spirits
Address: 4300 Fremont Ave N, Seattle, WA 98103
People often ask where to get the best seafood in Seattle, and are then surprised when I don't say a restaurant on the waterfront. There are some okay seafood places on the waterfront, but if you want the best it's in Fremont at Rockcreek Seafood & Spirits (lucky for you, the best burger in Seattle is right next door at Uneeda Burger).
Rockcreek's interior is really unique. It was built with mostly reclaimed wood and has a bi-level dining room. They serve eco-friendly seafood from worldwide sources, including of course, some of the Pacific Northwest's best.
Joule
Address: 3506 Stone Way N, Seattle, WA 98103
Joule was the first restaurant from local food heroes, Rachel Yang and Seif Chirchi. Like their other restaurant, Revel, Joule showcases Yang's unique Korean cuisine. It's a sort of Korean-fusion steakhouse, with Pacific northwest flavor.
The restaurant serves things like short rib, a really good kalbi burger, grilled kimchi, spicy rice cakes and octopus, along with lesser-known cuts of beef like bavette and tri-tip. The space is very open and comfortable. They also serve brunch!
Cantinetta
Address: 3650 Wallingford Ave N, Seattle, WA 98103
I fell in love with Cantinetta because of its charming neighborhood feel. You know how sometimes you just want to go somewhere that feels warm and inviting, like home? Cantinetta is that place. They serve insanely good Italian food, alongside a glass of red wine and it feels somehow elegant and rustic at the same time.
When we have good friends with us and we want to go somewhere to talk and enjoy a good, hearty meal together, we go to Cantinetta. Plus, homemade pasta. Need I say more?
Canon
Address: 928 12th Ave, Seattle, WA 98122
This place has been featured in many publications as being one of the top cocktail bars in the country. It became ultra popular about six years ago when Seattle's best and most beloved bartender worked there. It's fame never died down. You have to have a reservation to get in, with rarely any exceptions.
It became one of my favorite places to eat when the chef from one of my other top restaurants (that's now closed), took over as chef at Canon. Now you can get an impressive plate of food to go with your professionally crafted cocktail. Of special note is the plate of mini pork belly buns. If you go there and don't order them, you've made a huge mistake.
The Corson Building
Address: 5609 Corson Ave S
An evening at the Corson Building isn't like any other restaurant, it's a special occasion where you come together with a bunch of your (unknown) friends for a shared, communal dinner. Yes, having dinner with strangers.
If you're not into sharing a table and passing a dish, family-style, to the other diners of the evening, you won't like it here. There's one large table, and everything is served family-style. However, it's a really fun experience, you meet some cool people, and you eat a lot of really great food.
Lola
Address: 2000 4th Ave
Owned by one of the top restaurateurs in Seattle, Tom Douglas, Lola is my absolute favorite restaurant for brunch. I would choose it for brunch every time. The lunch and dinner menu focus on Greek-influenced flavors and the dishes are all very good. Brunch is not Greek-focused, however. You can get a full breakfast of eggs, potatoes, sausage and bacon, if you're super hungry.
Or you can go with the unbeatable eggs benedict, which is my go to dish. The muffins are topped with a pile of ham, two perfectly poached eggs, and a good slathering of hollandaise sauce. It's really the best hollandaise I've found anywhere. The smashed potatoes it's served with a thing of wonder. If you have any room left, be sure to order the donuts too!
CONCLUSION
Now when you come to Seattle, you'll know which restaurants are worth your time. If you go to any of these 11 restaurants in Seattle, I promise you'll have a great meal and want to thank me in person by inviting me along.
Where to Stay in Seattle
Seattle is the type of city where you need a car to get around if you're planning to get out of the downtown area at all. If you're just going to be exploring downtown, you can really easily take the light rail from the airport to anywhere in downtown, and you won't need a car.
We still highly recommend staying downtown, no matter how you choose to explore the city. Just beware that parking can cost as much as $30-40 a night at area hotels. Here are our recommended Seattle hotels.
You can use any of these links to read reviews or book hotels for your stay in Seattle.
Grand Hyatt Seattle
4-star hotel in downtown Seattle, near the mall and many restaurants, free wifi.
The Paramount Hotel
4-star hotel in Seattle's business district. Great value for money, walking distance to Capital Hill.
Kimpton Hotel Monaco
4-star hotel with a restaurant and bar, close to tourist areas, convenient for walking.
Like this post? Why not save it to Pinterest?
FOLLOW US on Pinterest, Instagram, Facebook for more great travel inspiration and tips.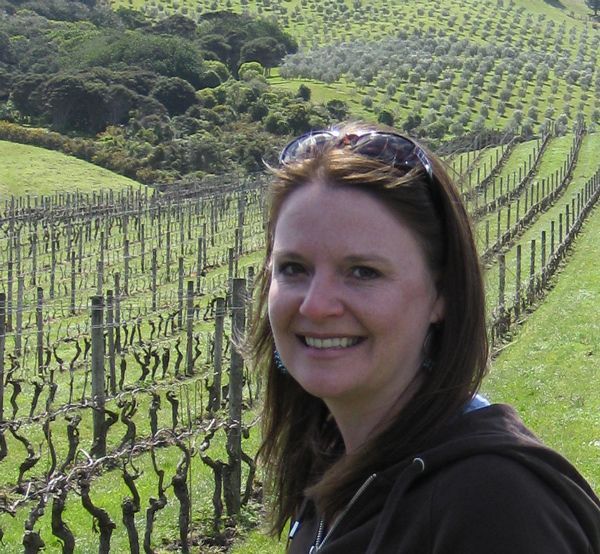 Laura Lynch, creator and writer of Savored Journeys, is an avid world traveler, certified wine expert, and international food specialist. She has written about travel and food for over 20 years and has visited over 75 countries.