Philadelphia has really grown into itself as a top food city. If you're looking for something different to do in the City of Brotherly Love than stare at a cracked bell, might I suggest eating your way around Philadelphia?
We've designed a self-guided Philadelphia food tour that will take you to all the top spots to eat in Philly so you can experience the city in a different, more tasty, way.
Our self-guided Philly food tour will help you discover famous Philadelphia food, like Philly Cheesesteaks and the roast pork sandwich, but it also includes trendy local brewpubs, a trip through the food-centric Reading Terminal Market, and top restaurants for lunch and dinner. All of these places are within easy walking distance of downtown (with the exception of the rival cheese steak kings).
⇒ While planning your Philadelphia vacation, be sure to check out our Essential Travel Guide to Philadelphia, with all the info you need to plan a fantastic trip.
Planning Your Own Philadelphia Food Tour
We've included 10 stops on our Philadelphia food tour. You can see them all listed below and on the map. Since we know you can't possibly eat all 10 of these food items in one day, we've left the order and timing up to you.
If you're going it alone, you'll probably need to split this list among a couple of days. If you're with a group, you can get things to share and conserve stomach space.
At each stop, we recommend what to order, but you can obviously change this up to suit your interests. Some places only have one thing to order, while others have a full menu.
The 10 Philly Food Stops
Pat's King of Steaks, 1237 E Passyunk Ave: Cheesesteak with cheese whiz and onions
Gino's Steaks, 1219 S 9th St: Cheesesteak with cheese whiz and onions
2nd Story Brewing, 117 Chestnut St: Craft beer taster tray
Bru Craft & Wurst: 1316 Chestnut St
DiNic's Roast Pork, Reading Terminal Market, 51 N 12th St: Roast pork sandwich
Profi's Creperie, Reading Terminal Market, 51 N 12th St: Sweet or savory crepes
Beiler's Doughnuts, Reading Terminal Market, 51 N 12th St: Maple Bacon, peanut butter & jelly
Oyster House, 1516 Sansom St: Oysters!
Vernick Food & Drink, 2031 Walnut St:
John's Water Ice, 701 Christian St: Any flavor water ice
Pat's King of Steaks & Gino's Steaks
If this is your first time in Philadelphia, you're probably excited to try some authentic Philadelphia cheese steaks. It's the most iconic food that Philly is known for, aside from the fact that it's delicious, so you should make it your mission to find at least one or two, for comparison sake.
As you surely already know, Pat's King of Steaks and Geno's Steaks, located across the street from each other at the corner of 9th & Passyunk Ave in South Philly, are the two most famous cheese steak shops in the city.
Pat and his brother Harry are credited with inventing the famous sandwich back in the 30s. Geno's opened in the 60s, hoping to outsell the competition. These days, neither makes it on the top of many "Best Cheese Steak" lists, but you can't beat it for the hype and the fun of it all.
There are long standing debates about which is better. Perhaps you should stop by and determine for yourself which is better.
Recommended Order: "One whiz with" (cheesesteak with cheese whiz and onions)
2nd Story Brewing
You may not have thought of Philly as a craft beer town, but it most certainly is. There are actually dozens of microbreweries in the city that you can visit for a pint or a tasting tray. We have a whole post covering just these breweries that you should check out if you want more than just one.
The brewery we recommend visiting on your Philadelphia food tour is 2nd Story Brewing. It's located just a few blocks away from the main historical sights, so it's within easy walking distance when you're ready for a break.
2nd Story Brewing opened in Old City in 2014. The brew pub has a cozy, warm vibe on the first floor, where you can hang out and try any of the 4 or so house beers on tap, plus a lineup of rotating taps. Just above you on the second floor is the brewery, with the beer tanks peeking out from the display windows.
Recommended Order: Taster try of beer (your choice)
Take a City Brew Tour
One of the best ways to sample the beer while having a great time is to take a City Brew Tour. Experience Philadelphia's craft beer scene and rich history in an entirely new way! Spend the day with City Brew Tours Philadelphia as you sample your way through the city, along a journey filled with local breweries, artisan beers and delicious food.
Sample up to 16 beer styles across 4 stops
Guided beer pairing meal
Comfortable round-trip transportation
Behind-the-scenes access to the inner workings of Philly & NJ's brewhouses
Interactive lessons in beer history and culture
BRÜ Craft & Wurst
Time for another beer stop at BRÜ Craft & Wurst, a German beerhall and wursthaus, located on Chestnut and 13th. The beer menu here is quite extensive. There are 38 beers on tap, including some local brews, but then there are also dozens of imported and domestic bottles.
It takes at least 15 minutes to peruse the menu and decide what to drink. They also have this cool system called the Haus Key. When you purchase a Haus key for $5, you can pour your own beer from the self-serve beer wall. I mean, where have you ever seen that before?
Recommended Order: BRÜ Fries & your beer of choice
Reading Terminal Market
If you love walking around food markets and sampling food from the stalls that catch your eye or tempt your senses, then you'll adore Reading Terminal Market, located at N. 12th St.
It is one of the best food markets in the country. There are dozens of stalls selling all kinds of food, from fresh produce to meats and seafood to Amish specialties. Alongside the vendors are dozens of restaurants cooking up everything from crepes to authentic New Orleans cuisine and, of course, cheese steaks.
If you are lucky enough to be in the city during the week, that is the best time to visit the market. On the weekends, the crowds descend and it's harder to move around and grab a coveted counter seat at your favorite restaurant.
While the Amish shops are closed on Sundays, if you only have a weekend, then Sunday morning is an equally great time to go. We arrived around 9:30am and found we had almost the whole place to ourselves for at least an hour. Everyone has their favorites at the market. Here are a few to try:
DiNic's Roast Pork Sandwich
The famous roast pork and broccoli rabe sandwich from DiNic's was crowned the best sandwich in America by the Travel Channel's Adam Richman. A french roll is topped with juicy chunks of roast pork and green peppers. You can get broccoli rabe and provolone added to the top. I personally think the broccoli is an unnecessary addition (it can be quite bitter).
Recommended Order: Roast Pork Sandwich
Profi's Creperie
Profi's Creperie is a great stop for a quick breakfast. They have a full menu of options for both sweet and savory crepes. We personally love the ham & cheese crepe. They also have turkey, pizza, and chicken tomato pesto. For sweet options, there's nutella banana and a dozen other fruit options.
It's also really fun to sit at the counter and watch them expertly make the crepes. I wish I had one of those griddles at home. The crepes turn out soft and chewy, but with the perfect crispiness on the outside. They're the stuff of dreams.
Recommended Order: Ham & Cheese crepe
Beiler's Doughnuts
Also located in Reading Terminal Market is one of the best donut shops you'll ever come by. With dozens of amazing choices, you'll want to take home at least half dozen. We like the Oreo donuts, or the Caramel Apple, but the Maple Bacon and Peanut Butter & Jelly donuts are the best. Take a quick peek at all their flavors and you'll see why people go back again and again.
Recommended Order: Maple Bacon donuts
Vernick Food & Drink
One of the top restaurants in Philadelphia right now for creative fine dining is Vernick Food & Drink, from James Beard Award winning chef Greg Vernick.
Located in Rittenhouse Square, this restaurant has a lively and fun atmosphere to go along with the creative and inventive dishes. There are plenty of small plates to choose from if you want to make this a "stop" on the food tour, rather than a full lunch or dinner.
Recommended order: Maryland crab toast, pea butter toast, sea urchin and warm scrambled eggs, grilled black sea bass
Oyster House
The Oyster House restaurant has been a Philadelphia seafood staple since 1976. You might think that would make it a bit tired and old, but it's not. The fish and seafood is always super fresh and delicious. You can count on it being a great meal, and the atmosphere to match.
They have a very popular oyster happy hour (M-F 5-7pm and Sat 9-11pm) where raw oysters are just $1/each. During these times, the bar area can be rather packed. If you're there for dinner be sure to let the hostess know so you don't have to wait. They only accept reservations for parties of 6 or more.
Recommended Order: Happy Hour oysters, lobster roll
John's Water Ice
Yes, you read that right – Water Ice. This icy treat has been a staple in Philadelphia for a very long time. If you've tried Italian Ice before, it's very similar. The ice is slushy, smooth and packed with flavor, without being "icy" or chunky at all. John's is very unassuming.
It's just a small, old fashioned shop with a counter to order at. The line can sometimes be quite atrocious, but if you stick it out, you will be greatly rewarded. There are four basic flavors. The ice can be combined with gelato, if you want.
Recommended order: Pineapple water ice
CONCLUSION
As you can see, there are tons of food options in the city that you can stop by on your very own Philadelphia Food Crawl. It's definitely found it's place among the best food cities in the U.S. If you have a favorite place you like to eat at in Philadelphia, share it with us in the comments!
Like this post? Why not share it on your Pinterest board?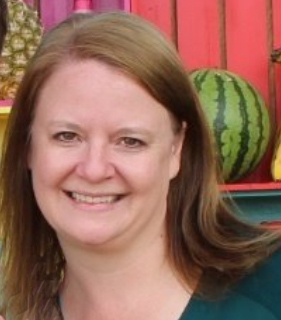 Laura Lynch, creator and writer of Savored Journeys, is an avid world traveler, certified wine expert, and international food specialist. She has written about travel and food for over 20 years and has visited over 75 countries. Her work has been published in numerous guidebooks, websites, and magazines.