Stockholm has quite a few unique and interesting things to do, and one of the best is touring the various subway stations to view the incredible array of art on display. You might be surprised to learn that 90 of the 100 subway station in Stockholm are adorned with art – from mosaics to paintings and just about everything in between.
In order to see the best of it, I've put together this self-guided Stockholm subway art tour that you can do all in one day, using just one subway ticket. Plan to at least devote one entire afternoon to this self-guided Stockholm art tour.
If you're in Stockholm and looking for things to do, you might also want to go on a food tour with Food Tours Stockholm, to learn about all the unique foods of Sweden. Watch the video.
There are also many delightful things to do in Stockholm's Old Town. I'm sure you can imagine that if 90 of the 100 stops have art in them, it didn't just develop overnight. In fact, the art project was first initiated in the 50s and has grown over the years to include works that now define the decades.
However, all that art leads to over 70-miles worth of track that would have to be covered in order to see it all. Obviously, no tourist in Stockholm is going to devote that kind of time. For more information about Stockholm, see our infographic travel guide. I've narrowed it down to 9 stops that showcase some of the best there is to see.
Stops on the Stockholm Subway Art Tour
BLUE LINE:
Kungsträdgården
T-centralen
Rådhuset
Solna Centrum
GREEN LINE:
Fridhemsplan
Thorildsplan
RED LINE:
Universitetet
Tekniska
Högskolan
Stadion
If you get an early enough start on a weekday, say around 10 or 11am, you will avoid the busiest times of the day, and you'll mostly have the stations to yourself to take as many people-free photos as you like. By around 4pm, the stations will begin to get crowded.
You'll need a subway ticket, but it will only cost you 38 SEK ($4.13 USD) and is valid for 75 minutes of subway travel. If you follow the plan and only stay in each station for the duration between trains (about 5 minutes), you should easily be able to complete it in 75 minutes.
You can, of course, stick around each station as long as you like. There are information plaques to tell you about the art, if you look in the right spots. The final consideration is where to start your tour. It's obviously easiest to start from where ever you already are.
You can start anywhere, just follow the map and make sure you're going in the right direction (especially where the blue line splits going north.
The final station's name is displayed on the side of every train, so to know which direction you need to go in, consult the subway map to see what the final station is in the direction you're going. No worries though. The Stockholm subway is one of the easiest I've ever ridden.
I was staying near T-Centralen, so I began my tour there, on the green line.
1. T-CENTRALEN
At this station, there are two platforms that have art, so you'll want to check out both the upper and lower level tracks. On the upper level there are blue silhoettes of workers and on the lower level there is a decorative blue leaf pattern.
If you start at T-Centralen, it's most economical to ride the blue line to the east one stop to Kungsträdgården. This puts you at the beginning of the tour heading west toward Viksjo.
2. Kungsträdgården
This is what I like to refer to as the Christmas station. The colors are all greens and reds. You'll want to go to both the east and west entrances to see all of the designs.
Now head back west and stop at:
3. Rådhuset
At this station, you'll find a scene reminiscent of an archeological sight with explosed bedrock walls and large stone pillars at the sides of the escalator.
Keep heading east to:
4. Solna Centrum
This station houses one of the most striking displays of them all. The exposed bedrock is painted a deep and vivid red and an enormous mural covers the entire length of the station. Artists Anders Åberg and Karl-Olov Björk pained Solna Centrum station in 1975. The mural depicts "rural depopulation, the destruction of the environment, forests and nature".
Now head back east to get on the green line
5. Fridhemsplan
If you're low on time, this is the station I would skip – only you have to get off here to switch to the green line, so you might as well have a look around. It wasn't as bold of a statement as the others. The lower level is painted green and at the top of the escalator are some robot art pieces.
Take the green line one stop to the west
6. Thorildsplan
This was my favorite station, because it has 8-bit / Super Mario Bros. tiled art designs. This is an outdoor station, so there aren't as many walls to design, but it was definitely worth the visit.
Get back on the train heading the other way (east) to T-Centralen, where you'll switch to the red line going north. I preferred to pass a few and head straight to the farthest stop at:
7. Universitetet
I really like the stark contrast of the grey ceiling and the orange tiled wall at this station. The colors are so vibrant, and it's such an interesting installation.
Now you can head south again and stop at:
8. Tekniska högskolan
This station reminds me of a stormy sky. There is a dodecahedron hanging from the center of the passageway between the north and south lines. Very interesting to look at.
There's just one stop left, so get back on the train and head south to Stadion.
9. Stadion
The art in this station was designed by Enno Hallek and Åke Pallarp in 1973 to commemorate the 1912 Olympics in Stockholm. It's really cool to stand under the rainbow and look at all the waves and dips there are in the bedrock that had to be painted around.
There are also a few interesting rainbow signs around the station. That's the last stop on your self-guided tour of the art in the subway. Did you love it? I am so mesmerized by the enormity of some of these designs. It definitely makes riding the subway a whole lot more interesting, don't you think?
Why not make the subway tour a part of your itinerary in Stockholm? Try this 3-day Stockholm itinerary.
Where to Stay in Stockholm
Stockholm has many different neighborhoods you can stay in, all that have a unique charm and offerings. Many tourists choose to stay near the Gamla Stan, because many of the top attractions are within walking distance. Other good areas for tourists include Sodermalm and Norrmalm.
Public transportation is really easy to use in Stockholm and can get your just about anywhere you want to go, so don't worry too much about which neighborhood is best. They're all fun and accessible. Plus, you'll want to check out the art in the subway!
Here are our top recommendations for places to stay in Stockholm. You can use any of the links below to book, see prices or read reviews.
Radisson Blu Waterfront: Walking distance to many top sights, located on the waterfront, near the train station. Nice, basic rooms and a great breakfast. Read reviews | Book on Booking.com
Haymarket by Scandic: Beautiful art-deco style hotel in the Hötorget market area, great location Read reviews | Book on Booking.com
Hotel Diplomat: Lovely upscale hotel located on the waterfront in the Ostermalm area of town Read reviews | Book on Booking.com
Like this post? Why not save it to Pinterest?
FOLLOW US on Pinterest, Instagram, Facebook for more great travel inspiration and tips.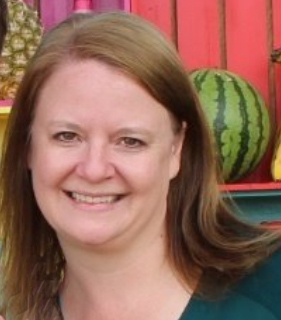 Laura Lynch, creator and writer of Savored Journeys, is an avid world traveler, certified wine expert, and international food specialist. She has written about travel and food for over 20 years and has visited over 75 countries. Her work has been published in numerous guidebooks, websites, and magazines.