How do you find the best places to eat in a city like Seville, Spain, where there are something like 3+ tapas bars per city block? There's no better way to learn the art of tapas and find new, exciting Spanish foods to fall in love with than taking a Seville food tour.
If you go on the tour first thing when you arrive, you'll be all set with great tips and recommendations from a local to fill the rest of your trip. Trust me, we're experts on food tours. We've been on one in almost all the cities we've visited. They are the best way to orient yourself to a new city, while having fun with the other guests and stuffing your face with delicious morsels.
What to Expect on a Seville Food Tour
We've actually been on a couple of food tours with Devour Tours, so we didn't miss a chance to try one in Seville. We chose the Tapas like a Local: Triana neighborhood tapas tour. 
While Devour Tours offers four different tours, in various Seville neighborhoods, the Triana tour takes you across the river to the Triana neighborhood, which is almost like its own city, separate but still a part of Seville.
We were excited to try out a few of the tapas bars on the other side of the river, since it's a neighborhood we didn't get to spend much time in. It has its own unique vibe. On this tour, you can expect to try up to 8 different Spanish foods. Some you can only find in Seville and some can be found all over Spain.
Our expert guide, Sophie, led us to four tapas bars, each having their own specialties and certainly their own unique vibe. We never like to give away all the secrets, so we won't tell you exactly where we went, but we'll divulge all the delicious morsel details below. 
YOU MIGHT ALSO LIKE
You won't get to taste all the tapas in Seville on this tour (use this post for that!), but you'll get to venture off the beaten path and try a few of the tapas bars that locals frequent and that you probably wouldn't have found on your own.
The other three tours offered by Devour Tours offer a similar experience, in other parts of the city. You can decide between a daytime or evening tour, and they all last around 2.5-4 hours.
Foods You'll Taste on a Seville Food Tour
Spanish Cured Meats
Cured meats can be found all over the world, but the Spanish just seem to do it so much better. Our absolute favorite cured meat in Spain is Jamón ibérico. 
But there are many other types of salamis and meats you'll want to try. Some of the most popular you'll find in tapas bars in Seville are 
Chorizo
Salchichón
Caña de lomo
Sobrassada
Morcilla
Radishes
I've never put any thought into eating whole radishes, but after this dish that we ate on the Triana food tour, I will definitely be doing so in the future. These radishes were very good. Everyone on the tour was raving about them – much to all of our surprise.
They weren't bitter or spicy like many radishes. They were fresh, crunchy and even a little sweet. They were drizzled with olive oil and sprinkled with sea salt. So delicious.
Salmorejo Tostado
Salmorejo is a cold tomato soup that's similar to gazpacho, bu thicker. It's made with tomatoes, bread, olive oil and garlic. It's usually served in a bowl, but this version we had on the Seville food tour was a creative alternative.
The salmorejo was spread on a piece of toast and topped with bits of jamon, olive oil and parsley. It was a really flavorful and fun way to eat two Spanish favorites together: salmorejo and tostado.
Champiñones with Parsley Aioli
The food in Spain is so great in part because they aim for simple and tasty. These mushrooms, called champiñones in Spanish, are just as simple as it gets. They're grilled and then filled with a garlicky parsley aioli.
The mushrooms are so juicy and the aioli adds a perfect punch of spice and herb. Just be prepared for some bad breath afterwards.
Punta de Solomillo
If you've spent any time in Spanish tapas bars, you've likely already seen a version or two of solomillo. The meat is pork sirloin, cut into a thin filet. In this version, it's served on top of a piece of bread, with chips underneath. So easy to eat, especially while standing at the bar.
If you get a really good cut of meat, it's like eating butter (only no one would actually do that, right!). Again, very simple, but delicious. Another version we like very much is solomillo al whiskey. If you get a chance to try this dish in Seville, it's an absolute must. The whiskey sauce is to die for.
Cola de Toro
One of the main specialties you can find in Seville tapas bars is Cola de Toro.  The translation is bull tail stew. The meat is slow cooked in a stew of seasoning, making it fall-off-the-bone tender. The sauce has had time to meld with the meat, so it's very flavorful.
Think of it like a little ball of stew. You can find different version of this dish around Seville. You'll see Cola de Cerdo, and Rabo de Toro most frequently. I say try them all! 
Espinacas con Garbanzos
I hadn't heard of this dish before arriving in Seville. That's because it's a Seville specialty. You won't likely find this dish in other parts of Spain. Despite it's less than stellar appearance, this is a must-try Andalusian dish.
I avoided it at first, but once I tried it I was hooked. It's made by slow cooking spinach with garbanzo beans. The seasoning is a mix of cumin, cayenne, and pepper. We were debating how difficult it might be to make at home and I would say it's more difficult than it appears. The perfect melding of flavors is vital.
Sherry
You can find sherry in all its variations just about everywhere in Seville. Sherry is a type of fortified wine made in Andalusia.
It can be quite dry all the way up to very sweet, depending on the method and length of aging. You'll definitely want to try the dry Manzanilla sherry, which can only be produced in Sanlúcar de Barrameda.
On our Seville food tour, we were served glasses of Manzanilla sherry served right out of the barrel. It's very dry, crisp and refreshing for those super hot Seville summers.
Orange Wine
Another drink you'll likely only find in Seville (or Andalusia) is orange wine. This isn't to be confused with the orange or amber wine from Georgia.
The orange wine in Seville is made from an Oloroso sherry that has been aged in a Solera system for five to seven years. It is then removed from the cask and Seville orange peels are added. After an additional maceration period of 18 months, the final product is orange wine.
One of the best places in Seville to go to try some orange wine is Taberna Alvaro Peregil. It's just a small hole-in-the-wall bar that serves a few daily tapas and orange wine.
CONCLUSION
There are many things to do in Seville to fill your time (and many of them include eating delicious tapas), but we highly recommend spending some of that time on a Seville food tour.
There's no better way to acquaint yourself with the food of the city and the best places to eat than to spend a few hours with a local food guide.
We know you'll enjoy it! If you're interested in learning about the food specialties in other parts of Spain, we have guides for:
Like this post? Why not save it to Pinterest?
FOLLOW US on Pinterest, Instagram, Facebook for more great travel inspiration and tips.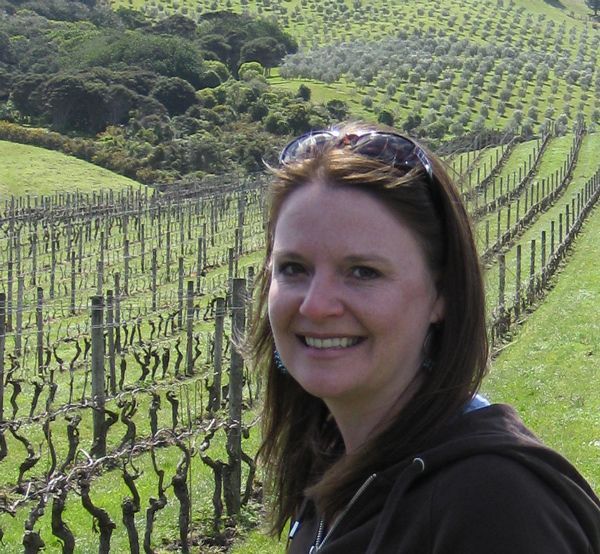 Laura Lynch, creator and writer of Savored Journeys, is an avid world traveler, certified wine expert, and international food specialist. She has written about travel and food for over 20 years and has visited 70+ countries.