Paris has been called many things by travelers, like The City of Lights, the most romantic city on earth, the food capital of the world, etc. I think it's all of those things too, but most of all Paris is what you make it. Have you explored Paris yet? If not, take a good look at our travel guide to Paris for all the good stuff.
The best part about Paris is that it's seemingly packed full of surprises. You can go to the major attractions, climb the Eiffel Tower and eat crepes all day, or you can push all that tourist stuff aside and explore the more real sides of Paris, of which you'll find many.
Here is your one-stop, shortcut travel guide to Paris — all the best hotels, neighborhoods, things to do, and places to eat and drink in the City of Lights.
Paris is one of the most beautiful cities in the world, and has a well-deserved reputation to be a cultural icon of Europe.
→ Looking for more information on Paris? We've got everything you need to plan your trip in Paris. Check out our shortcut planning guide and see all the foodie things to do. Check here if you only have one day to spend in Paris.
What to Do in Paris
Paris is divided into districts called Arrondissement. There are twenty in total. Every district has characteristics that are distinct and represent the diversity and variety that this famous city provides.
One of the most wonderful aspects of Paris is the cornucopia of museums. The Louvre has over 300,000 exhibits. Nearby is the Mus'ee des Arts Decoratifs and Musee d'Orsay. Paris is also home of some of the most significant historical buildings in the world, including Notre-Dame Cathedral, and Sainte-Chapelle.
If you are visiting Paris for the first time, you might be overwhelmed when planning your itinerary and deciding which attractions to visit and in what order. Let's take a look at the top attractions in Paris that are a must see when planning your visit.
Eiffel Tower
Place de la Concorde
Sacre'-Coeur
Luxembourg Gardens
Arc de Triomphe
After visiting these top sites, you can branch out and try some of the great food Paris has to offer. A superb French wine tasting dinner is one of the those things. We also recommend going for a gourmet dinner aboard a double decker bus tour of the city.
Tours to Book in Paris
One of the best ways to see the best of Paris is to book a few tours and activities. We recommend booking everything through Viator. They work will all the top companies and then you'll have all your tickets in one place.
These are the tours we think are worth booking while in Paris:
Paris Food Tour
We recommend the Paris food tour from Eating Europe. We've been on a many of their food tours and they are always the best! You'll be guided through the hip Canal Saint Martin district and introduced to creative food vendors making Croque Monsieurs to charcuterie and award-winning pastries.
The tour takes place every Tuesday through Saturday at noon and lasts 4 hours. Want to plan ahead and book a few of the things we've mentioned to do below? It's always a good idea to pre-book for popular tours. They sell out fast.
How to Get Around in Paris
For the tourist, walking may be one of the best ways to see the city because you'll have the opportunity to really savor the full ambience of Parisian streets, shops, neighborhoods and magnificent historical buildings and museums. Public transportation is readily available.
For instance, there is the metro, buses, and commuter trains. There are passes available to make this an affordable and convenient option. Paris also has a fleet of taxis, riverboats, and bicycle and scooter rentals.
If you plan to extend your itinerary to include day trips outside of Paris, I would recommend you rent a car in Paris and drive to your destination. It will be much faster and cheaper than taking the train.
Where to Stay in Paris
Since there are many neighborhoods (arrondissements) in Paris where you can choose to stay, it's difficult to give a one-size-fits-all answer to where to stay in Paris. We like to stay in different parts of the city every time we visit to see it from a different perspective.
That said, we do have a few favorites. Here are our recommendations for where to stay in Paris. You can use any of these links to read reviews or book your stay in Paris.
Hotel La Tamise – Esprit de France
4-star hotel with a bar and free wifi, located in the 1st arrondissement.
Lyric Hotel Paris
Comfortable 4-star hotel with and indoor pool and free wifi, located in the 2nd arrondissement.
Saint James Paris – Relais et Chateaux
5-star luxury hotel with a spa and free wifi, located in the 16th arrondissement.
Learn a Bit of French
Understanding at least some of the "language of love" is most appreciated by the French. So, taking some beginning French lessons before you leave for Paris would be useful or simply finding a good English-French dictionary may work well to start.
Learning some basic phrases helped me around the city or guided me to someone who spoke English. For example, here are several friendly question and greeting phrases I used repeatedly throughout my trip:
Hello (good day) --> Bonjour
Good evening --> Bonsoir
Excuse me, do you speak English? --> Excusez moi, parlez vous anglais?
Where is -? -->Où est –
How much is it? --> Combien est-ce?
I don't understand --> Je ne comprends pas
Thank you --> Merci
Bye --> Au Revoir
Essential Travel Guide to Paris
Read more about Paris:
You might also like these 10 top wine regions in France or this best day trips from Paris article.
Like this post? Why not save it to your Pinterest board!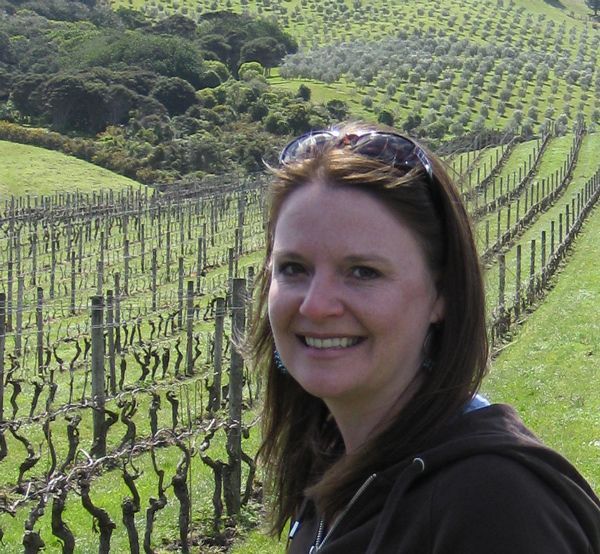 Laura Lynch, creator and writer of Savored Journeys, is an avid world traveler, certified wine expert, and international food specialist. She has written about travel and food for over 20 years and has visited over 75 countries.