London is one of our favorite cities to explore, not only because it's a major cosmopolitan city, or because of the countless landmarks, museum, and restaurants to explore. London is the perfect vacation destination for everyone – romantics, food lover, history lover, or adventure junkie.
If you're planning a trip to London and would like to find the best things to do, places to eat and drink in the city, this essential travel guide to London covers it all.
Millions of visitors flock to London every year in their quest to see the various attractions that the city has to offer. The City is blessed with abundance of museums, palaces, magnificent landmarks, and wide variety of cultural sites including the parliament buildings, Buckingham palace and the Camden Town Market.
London is very spread out and there are multiple neighborhoods that offer something different and unique. You can see all the major sights along the Thames in a day or two, then spend many more days exploring neighborhoods like Notting Hill, Angel, Shoreditch, Soho and Camden.
Planning your trip to London?
Where to Stay in London:
Best Tours and Experiences in London
Looking for more information about London to make your planning easier? Check out these resources:
Top Things to Do & See in London
The most famous attractions are Big Ben, Tower of London, Tower Bridge, the London Eye, St Paul's Cathedral, Buckingham Palace, and the historically rich Westminster Abbey.
If it's your first time in London, you'll no doubt be wanting to see the sights. We've got a full walking-tour guide to the top sights of London that you can do in one day. London is also full of iconic buildings to admire.
For us, foodie activities always take up at least a portion of our itinerary. Find some of London's best foodie activities. One thing you can't miss is visiting the various food markets, of which there are plenty, including my favorite, Borough Market.
Once you've seen Big Ben and Westminster, you might want to head further out of town to see Windsor Castle and the charming little town of Windsor. It doesn't take long to get there on the train and is a perfect day trip from London. You can also visit Stonehenge on a day trip from London.
One-Day in London
If you only have one or two short days to see London, we recommend going on a walking tour around the major sights to start with.
After you've traversed a large part of the tourist attractions, spend some time discovering London's best food markets, like Borough Market, where there are also dozens of great restaurants like Padella and Tapas Brindisi, plus wine bars like Bedales.
If there's still time in your itinerary, make sure you do some good people watching at one of the major parks. We love Hyde Park and St. James Park for this.
Tours You Must Take in London
Honestly, London has so many tourist activities that it's hard to fit it all in to even the longest vacation itinerary. Look over the tours below and choose the ones that you want to see the most.
For some of the best tours in London, we recommend booking tickets on Viator. They make it super simple to book everything you want to see in one place!
More Tours to Book:
Top Sights in London
The British Museum
Founded in the year 1753, the British Museum had a collection of over 71,000 unique items that had all been contributed by Sir Hans Sloane. Spend a day wandering through the eternal, labyrinthine corridors, exploring and discovering some of the greatest works of mankind's cultural accomplishments and some take in some of the greatest relics of the Egyptian and Greek empires. Entry is free.
The London Eye
TThis gigantic wheel stands almost 135 meters over the entire city of London and is presently considered to be one of the tallest observation wheels in the world. From here you can view all of London with an entirely new perspective. Visiting the London Eye is an enchanting and inspiring experience.
Saint Paul's Cathedral
Saint Paul's Cathedral is famous for hosting royal birthdays, weddings, celebrations and even funerals of some of the greatest leaders in Britain. The Cathedral attracts millions and millions of tourists every year and is a historical accomplishment of the reconstruction that took place after the great London fire of 1666.
The National Gallery
Situated in the center of Trafalgar Square, the National Gallery is home to some of the finest works of art in the world. Some of these pieces date back to the 13th century. Construction of the gallery commenced in the year 1832 and ever since it has collected many great pieces of art, which include works by Monet, Van Gogh, Da Vinci, Renoir and many more.
Tate Modern
One of London's most contemporary galleries, the Tate Modern consists of great collections and diverse exhibitions of modern art. Appealing to both, children as well as adults, connoisseurs as well as novices, the Tate Modern houses grand collections of artists like Matisse, Andy Warhol and Bacon.
The Tower of London
Constructed with white stone that was imported from France, the Tower of London or the 'Bloody Tower' has been known to imprison, protect and even execute the wrongdoers in the past.
The Natural History Museum
An enigmatic gothic building that is home to some of the largest collections of dinosaurs in the world, the Natural History Museum consists of exhibitions that dominate the huge halls and tower.
Westminster Abbey
It is a medieval work of monumental significance and the burial ground for some of the most famous kings, statesmen, musicians, scientists and poets since the 11th century. The Westminster Abbey offers some of the most intriguing literary works and artistic talent in the way of paintings, murals and tombs.
Where to Eat & Drink in London
London is overflowing with exciting places to drink and eat. We won't pretend to stay on top of the ever evolving restaurant and bar scene in London, but we do have some great recommendations for visitors to this vibrant city.
Food
Frog by Adam Handling is my absolute favorite restaurant in London. It's fine dining, but in a casual atmosphere. The food is incredibly good. Every bite is surprising and delicious.
The brisket buns and pork ribs at Smokestak in Shoreditch are insanely good. The sticky toffee pudding is the best here too. Life changing, really.
Sunday roast is a serious business in London. You need to book well ahead – like 4 weeks ahead – to get a table at one of the most popular spots. Blacklock (multiple locations) is an absolute must. You can order the All In with 2 people or more, but it's really impressive with 4+ people.
Drink
Cocktails are a specialty in London. Everyone is addicted to gin in this city. There are tons of cocktail bars that make super fancy craft cocktails.
At Cocktail Trading Company, the cocktails are super creative in a fun and carefree way. The menu changes frequently and so does the barware. It's located in trendy Shoreditch, near the historic Brick Lane where there's a fun Sunday market along the whole street.
Mr. Fogg's Tavern Gin Parlour in Covent Garden is my favorite gin bar. It's incredibly unique in both atmosphere and cocktails. There are a few locations. Also check out the London Gin Club for unique gins and cocktails.
How to Get Around in London
The easiest way to get around, if you're hopping between tourist sights is on foot. Walking will get you to all the main sights along the Thames and with the least amount of hassle.
If you can't walk between the sights you want to see, then the Tube (Underground) or buses are the way to go. To make your travel in the city easy and convenient, get an Oyster card to use on public transportation. You can't use cash to pay for buses – you will need an Oyster card. You can also use a contactless credit or debit card directly at the terminal on the bus and the Tube. Your card needs to have the contactless symbol on it to use it. Regular credit cards are not accepted.
With an Oyster card you can travel to any part of London without the fear of being stranded anywhere. You can top-up your Oyster card at almost any newsagent or convenience store in London, or in a Tube station.
Where to Stay in London
There are many different parts of London, and each has a different feel to it. The best location for tourists is near Covent Garden, because it's so convenient to the typical tourist attractions of the city.
Soho is also a great location if you want to be in the heart of the action, near tons of great restaurants and bars. Here are our recommended places to stay in London:
Marriott County Hall: Great value for the price. Nice affordable luxury hotel in a great location » Read reviews on Trip Advisor or check prices on Expedia
Clermont London Charing Cross: If you're planning your time seeing the main tourist sights in London, this is the perfect location » Read reviews on Trip Advisor or check prices on Expedia
The Resident Covent Garden: Covent Garden is one of the most fun neighborhoods in London for visitors. This hotel is prime location, and really nice » Read reviews on Trip Advisor or check prices on Expedia
Essential Travel Guide to London
Related Posts:
Quick. Check these necessities off your prep list!
Pin it for later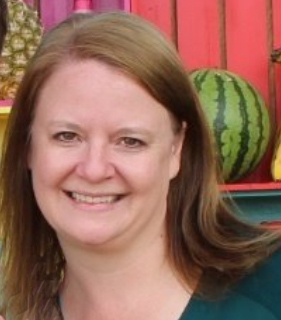 Laura Lynch, creator and writer of Savored Journeys, is an avid world traveler, certified wine expert, and international food specialist. She has written about travel and food for over 20 years and has visited over 75 countries. Her work has been published in numerous guidebooks, websites, and magazines.