There are many different sides and personalities to Amsterdam. You can make of it what you want and in many ways, Amsterdam can become anything you want it to be. As a tourist, you'll likely find it to be a very welcoming and acceptable place. The food in Amsterdam is exciting and also expected, at the same time. But you'll never run out of things to try.
Simply put, Amsterdam has something for everyone. The city is an incredibly beautiful collection of old world European architecture that is elegantly displayed along canals. The city is actually built on roughly 90 small islands, although you can hardly tell.
Of European cities, Amsterdam is most likely to surprise, excite and intrigue its visitors in a most unexpected fashion. Travel to Amsterdam to enjoy the perfect balance of open spaces, a lively urban pulse and a gracefully multi-ethnic ambiance.
If you're thinking about a trip there, check out our one-stop travel guide to Amsterdam for the best hotels, neighborhoods, things to do, and places to eat and drink in Amsterdam, The Netherlands.
When to Go to Amsterdam
Any time of the year is good to travel to Amsterdam, although it is advisable to bring rain gear because it can rain at anytime. July to August is considered peak seasons for travel. So you can find the best rates for hotels and flights outside of those times.
To avoid crazy crowds while still enjoying good weather, we recommend visiting Amsterdam in April, May, September or even as late in the year as early October.
As far as weather, it never really gets too hot or too cold in Amsterdam. Clouds and some rain are really the extent of the weather patterns.
What to Do in Amsterdam
The Rijksmuseum houses the world's largest collection of the work of Vincent van Gogh. From his early work, the museum contains 700 artistic works and 850 letters.
Who hasn't read the intense diary of Anne Frank? Hiding from the Nazis, she and her family lived in an annexed section of an apartment in Amsterdam for two years. In 1957, the house was donated to the Anne Frank Foundation and turned into a museum.
One of my favorite things to do in the city is a canal cruise. The long boats chug through the canals day and night, offering a drinks cruise or even an evening pizza cruise.
It's also fun to taste and try the food and drinks of Amsterdam. There are a lot of craft breweries and pubs around the city for beer sampling. We also indulged in a cheese and wine tasting that was super fun.
Want to build an itinerary with the activities listed in our shortcut guide (below)? Here are a few links to our favorite tours and activities in Amsterdam so you can purchase your tickets in advance.
⇒ Amsterdam Evening Canal Cruise with 4-Course Dinner and Drinks
⇒ Skip the Line: Van Gogh Museum Amsterdam Private Guided Tour
⇒ Eat like a local in Amsterdam with Eating Europe Food Tours – there are 5 tours available:
» Here are 20 more fun things to do in Amsterdam to fill your itinerary.
Tours to Book:
How to Get to Amsterdam
The fastest way to get to the city center from the airport is by taking a taxi. It costs around 39€ and takes 15-20 minutes.
You can book a private transfer with Welcome Pickups for the same price as getting a taxi from the line. The price above for a taxi is the same as for Welcome Pickups, but the driver will meet you at arrivals and help with luggage. The drivers are skilled, English-speaking and will monitor your flight for delays. It's the clear winner. Book your transfer in advance here.
You can also catch the train to the city center. Train tickets cost 5.40€ and it takes around 20 minutes to reach the center.
Where to Stay in Amsterdam
Heading to Amsterdam soon? We like staying near Dam Square in central Amsterdam. It's fun and lively, close to or within easy walking distance of many of the top attractions, and easily accessible for public transportation. Below are the hotels we recommend. You can read reviews or book directly through the links below (they are affiliate links from which we receive a small commission).
Banks Mansion
4-star hotel near the Flower Market, with free wifi, breakfast and coffee/tea.
Radisson Blu
Nicely-decorated 4-star hotel located directly on a canal near Rembrandt Square.
The Toren
Glitzy 4-star hotel with a bar/lounge and free wifi, near Anne Frank House.
Shortcut Travel Guide to Amsterdam
Read More about Amsterdam
You may also like these articles about Amsterdam:
Like this post? Why not save it to Pinterest?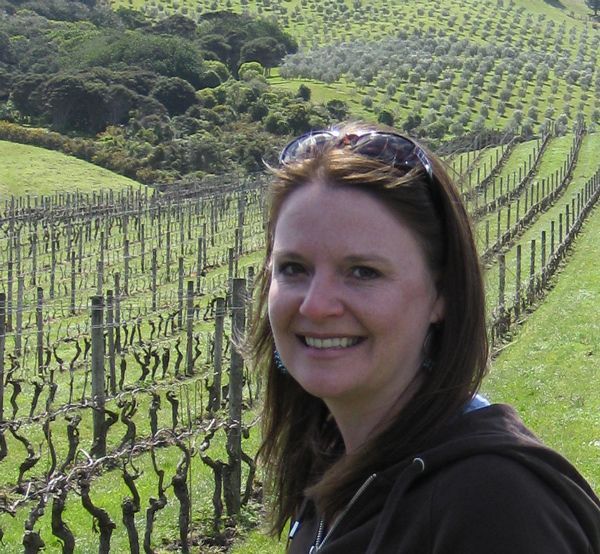 Laura Lynch, creator and writer of Savored Journeys, is an avid world traveler, certified wine expert, and international food specialist. She has written about travel and food for over 20 years and has visited 70+ countries.