Amsterdam is the capital of the Netherlands – a huge city with more than one million inhabitants, filled with incredible architecture, museums, food and culture. It is often referred to as the Venice of the North, because of the many canals that criss-cross the city and the 1,281 bridges that can be found along those canals.
If you're thinking about a trip to Amsterdam, check out our essential travel guide to Amsterdam for the best hotels, neighborhoods, things to do, and places to eat and drink in Amsterdam, The Netherlands.
Whether you prefer culture and history, poking around in museums, doing some serious partying, or just enjoying the relaxing charm of an old European city, there are many distinct neighborhoods (or districts) to explore within Amsterdam.
Of European cities, Amsterdam is most likely to surprise, excite and intrigue its visitors in a most unexpected fashion. Travel to Amsterdam to enjoy the perfect balance of open spaces, a lively urban pulse and a gracefully multi-ethnic ambiance.
Before you you plan your trip, we suggest reading up on the best time to go to Amsterdam. You can choose your best time based on the activities you most want to enjoy while you're there, but really there isn't just one best time to go.
When to Go to Amsterdam
Any time of the year is good to travel to Amsterdam, although it is advisable to bring rain gear because it can rain at anytime. July to August is considered peak seasons for travel. So you can find the best rates for hotels and flights outside of those times.
To avoid crazy crowds while still enjoying good weather, we recommend visiting Amsterdam in April, May, September or even as late in the year as early October.
As far as weather, it never really gets too hot or too cold in Amsterdam. Clouds and some rain are really the extent of the weather patterns.
What to Do in Amsterdam
The Rijksmuseum houses the world's largest collection of the work of Vincent van Gogh. From his early work, the museum contains 700 artistic works and 850 letters.
Who hasn't read the intense diary of Anne Frank? Hiding from the Nazis, she and her family lived in an annexed section of an apartment in Amsterdam for two years. In 1957, the house was donated to the Anne Frank Foundation and turned into a museum.
For a break from the more serious exhibits, it can be fun to taste and try the food and drinks of Amsterdam. There are a lot of craft breweries and pubs around the city for beer sampling. We also indulged in a cheese and wine tasting that was super fun.
One of my favorite things to do in the city is a canal cruise. The long boats chug through the canals day and night, offering a drinks cruise or even an evening pizza cruise.
Want to build an itinerary with the activities listed in our shortcut guide (below)? Here are a few links to our favorite tours and activities in Amsterdam so you can purchase your tickets in advance.
⇒ Eat like a local in Amsterdam with Eating Europe Food Tours – there are 5 tours available:
» Here are 20 more fun things to do in Amsterdam to fill your itinerary.
Tours to Book:
Where and What to Eat in Amsterdam
On to the most important topic… what to eat! First we need to know what foods we absolutely must try in Amsterdam. Here is an infographic of 10 Dutch foods you must try in Amsterdam. The list is long, so check out TimeOut's list of the best restaurants in Amsterdam, where you can find the aforementioned foods.
Amsterdam is well known for its fries (frites) served in a paper cup with curry ketchup and mayo slathered on top. The one pictured below is from a popular place called Vleminckx, but here are five more places to find the best frites in Amsterdam.
I like to visit at least one Michelin-starred restaurant in every city we go to (if possible) just to see how the high-end food scene matches up to others around the world.
In Amsterdam, some choices are one-star La Rive in the Intercontinental Hotel and Restaurant Vermeer, or the two-star Ciel Bleu on the 23rd floor of the Hotel Okura. Check out this list of the 8 Best Restaurants in Amsterdam for more luxury dining choices.
Where to Drink in Amsterdam
First thing, we need to know how to say "Cheers!". When raising a glass in Amsterdam, "the cheers for a toast is 'Proost'. Most of the time this is accompanied by eye contact and the clinking of glasses, usually only with beer and soft drinks.
When drinking wine, the Dutch tend to say 'Santé'." Now we're prepared to find the best drinks in Amsterdam.
If you're well traveled you probably already know that Heineken is found on tap in almost every bar in the world. It's brewed nearby and you can join the Heineken Experience tour and tasting at the old brewery to learn more about this Dutch beer. There are many other great beer bars and breweries to visit.
At House of Bols, you can learn to make your own cocktail using their liquors, or just tour the facility and allow their bartenders to mix you up something good.
How to Get to Amsterdam
The fastest way to get to the city center from the airport is by taking a taxi. It costs around 39€ and takes 15-20 minutes.
You can book a private transfer with Welcome Pickups for the same price as getting a taxi from the line. The price above for a taxi is the same as for Welcome Pickups, but the driver will meet you at arrivals and help with luggage. The drivers are skilled, English-speaking and will monitor your flight for delays. It's the clear winner. Book your transfer in advance here.
You can also catch the train to the city center. Train tickets cost 5.40€ and it takes around 20 minutes to reach the center.
Where to Stay in Amsterdam
Heading to Amsterdam soon? We like staying near Dam Square in central Amsterdam. It's fun and lively, close to or within easy walking distance of many of the top attractions, and easily accessible for public transportation. Below are the hotels we recommend. You can read reviews or book directly through the links below (they are affiliate links from which we receive a small commission).
Banks Mansion
4-star hotel near the Flower Market, with free wifi, breakfast and coffee/tea.
Radisson Blu
Nicely-decorated 4-star hotel located directly on a canal near Rembrandt Square.
The Toren
Glitzy 4-star hotel with a bar/lounge and free wifi, near Anne Frank House.
Essential Travel Guide to Amsterdam
You may also like these articles about Amsterdam:
Like this post? Why not save it to Pinterest?
FOLLOW US on Pinterest, Instagram, Facebook for more great travel inspiration and tips.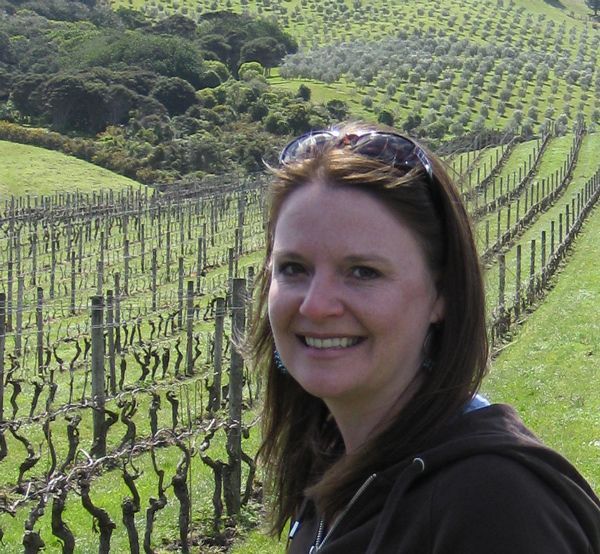 Laura Lynch, creator and writer of Savored Journeys, is an avid world traveler, certified wine expert, and international food specialist. She has written about travel and food for over 20 years and has visited over 75 countries.