When you travel to Austin, you'll experience a vibrant city deeply entrenched in the tenets of self-expression, ever-evolving music of all genres, and the pride of a unique southern history. Austin is not like the rest of Texas and they embrace the slogan "Keep Austin Weird", which ensures its unique and refreshing vibe.
Take a look at our essential travel guide to Austin to see where to stay, things to do, and places to eat and drink in this vibrant city. This will help you plan 2-3 days in Austin, filled with the best activities and food. If you're after a longer journey, be sure to add Austin to a longer Texas road trip.
✔ Click to jump directly to the infographic of this information.
Fun Things to Do in Austin, Texas
Anyone who pays much attention to contemporary music would know that Austin is known as the live music capital of the world. There are more live music venues per capita in Austin than any other city. Wander down 6th street on any given night and you will find yourself overtaken by jazz beats, rock progressions, twanging country or experimental electro.
Each year Austin hosts the famous South by Southwest music and film festival, which is a major gathering and showcase for the live music industry.
However, music and SXSW are not the only defining feature/festival in Austin. In fact, there are dozens of different festivals held in Austin.
Our favorite event of the year is the Austin Food & Wine Festival that brings tons of celebrity chefs to the city for a multi-day festival of all things food and wine. Even when this festival is not on, there are so many great restaurants, bars, and food trucks to explore.
Did you know that Austin, unofficially, is the capital of craft beer in Texas? One of the best ways to sample the beer while having a great time is to take a City Brew Tour in Austin. See what makes Central Texas the heart of beer country. City Brew Tours provides backstage VIP access to some of the best breweries in Texas and the world. Tours include 12-16 beer tastings, food pairings, and a behind-the-scenes look at how beer is made. Book a tour here
Austin also boasts an eclectic film and theater industry. Over a dozen independent theaters line the streets of Austin, offering enough space for the many theater groups ranging from improv and offbeat to classical and cutting-edge.
Still this doesn't even scrape the surface of things to do in Austin. Here's a short list of things you'll want to add to your itinerary.
A vacation to Austin, Texas, gives you the best of both worlds: the features of a big city with the atmosphere of a small town. It's home to the University of Texas and, of course, the Texas State Capitol building.
If an evening listening to music isn't your thing, perhaps hanging out with one and a half million bats under the Congress Avenue Bridge will do the trick. During the day, you can visit the Lyndon Baines Johnson Presidential Library or visit one of the city's 20 museums.
We always try to seek out the wine region in any state we visit, and there's a great one in Fredericksburg, TX, which is just about an hour and a half drive from Austin. It's a great day trip because there are tons of things to do in Fredericksburg, beyond wine tasting.
Activities & Tours in Austin
Going on a tour or participating in some of the great activities around Austin is a fun way to spend a few days in the area. With the tours below, you won't have to take care of any of the details. Just show up and enjoy. You can purchase tickets for these tours and activities on Viator through the links below.
Where & What to Eat in Austin
With all that activity in Austin, you know they're going to feed you well. You can expect to find some really top notch barbecue, as well as all the tacos you can eat – even for breakfast.
If you have the time to stand in what might be the longest food line ever, Franklin BBQ is a must in Austin. It's run by James Beard award-winner Aaron Franklin and the brisket is out of this world. You can pre-order as long as you order more than 3 pounds. It's worth it!
If you're looking for an upscale dinner with both great atmosphere and reliably good fine dining, Emmer & Rye & Hestia should be on your list.
We always go on a food and/or brewery tour if possible. Since Austin is well known for its food trucks, this Austin Food Truck & Biker Gang Ride is the one we choose.
The Austin Speakeasy Cocktail Tour is definitely on the list.
In South Congress, head to June's All Day for a fantastic brunch. I crave the fried chicken sandwich!
I don't think you should miss dinner at Uchi or Uchiko, headed by Tyson Cole, it's a Japanese meal you'll never forget.
For the tacos and Mexican food you were expecting in Austin, go to Veracruz All Natural. Two words for you: breakfast tacos.
Where to Stay in Austin, Texas
Downtown is a prefect location for tourists in Austin. It's easy to get around on foot, or get a Lyft. There are tons of restaurants and bars to check out and many good choices for hotels.
While I love to recommend The Driskill, because of its historical charm and elegance, it is a pretty expensive place to stay. If you can afford it, by all means, you should. Otherwise, here are a few more affordable luxury hotels to stay at in Austin.
Tours To Book:
(The links below are our affiliate links, which costs you nothing to use, but from which we receive a small commission).
Intercontinental Stephen F. Austin
4-star hotel in downtown Austin, fantastic location, great restaurant, indoor pool.
Hyatt Regency Austin
Comfortable 4-star hotel with 3 restaurants, and free wifi in fantastic downtown location.
Lake Austin Spa Resort
For some peace and tranquility, outside of downtown, stay at this charming resort.
Essential Travel Guide to Austin
(P.S. Print it and take it with you!)
Like this post? Why not save it to Pinterest?
FOLLOW US on Pinterest, Instagram, Facebook for more great travel inspiration and tips.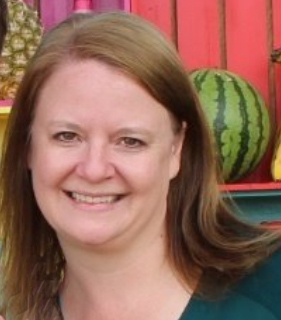 Laura Lynch, creator and writer of Savored Journeys, is an avid world traveler, certified wine expert, and international food specialist. She has written about travel and food for over 20 years and has visited over 75 countries. Her work has been published in numerous guidebooks, websites, and magazines.