Mexico City is colorful and exciting. There's always something going on. The streets are always packed, the markets are always full. There are so many places to get great Mexican food, including street food stalls, top restaurants, and food markets. It's just never dull.
With so many great things to check out while you're there, you're going to need our essential travel guide to Mexico City, which includes what to see, do, eat and drink in the city.
» Mexican food is one of my favorite cuisines, and there are plenty of unique foods to try in Mexico City.
Transportation options are plentiful in the city, allowing you to get out and explore every corner with ease. We even took Uber rides from one side of the huge city to the other for only a couple of dollars.
And believe me when I say there are a ton of things to do. While I don't always recommend it, the Hop On Hop Off bus is a great way to see Mexico City, because it goes to so many of the top attractions and makes getting around so easy.
I think it's best to spend at least 3 days in Mexico City to get a true feel for it. You need time to try the food, eat in the many restaurants, and go on long walks through the neighborhoods, as well as seeing the top sights.
Spending more time in Mexico? Check out our list of 8 beautiful places to visit in Mexico and check out all the delicious food you must try in Mexico. See our guides for Cancun, Mexico City, and Cabo San Lucas.
Quick. Check these necessities off your prep list!
When to Visit Mexico City
If you want to visit when the weather is at its best, plan your trip for March – May, or in the later part of the year for shoulder season prices. It can get extremely hot and rainy during the summer, but it's never really too cold.
If you want something different to do for Christmas, Mexico City is actually alive and festive at the holidays. They put on a major Christmas show in the Zocolo with tons of Christmas lights, large floats, and major decorations. You can find special Christmas dinners happening all over town.
Don't forget to check out our infographic guide below (scroll down) to discover the best things to do, and places to eat and drink in Mexico City. ↓
What to Do in Mexico City
There are so many fun things to do in Mexico City, like walking around Polanco, activities at Chapultepek Forest, taking a day trip to the pyramids, or indulging in all these great foods at Mercado Roma.
Check out these great Mexico City dining experiences. I highly recommend eating at Pujol restaurant for a fine dining look at ancient Mexican ingredients.
Want to plan ahead and book some of the activities we mention below, plus a few more? We'll make it easy on you. Check out these links to book great tours in Mexico City:
What & Where to Eat in Mexico City
Mexico City is well known for their food scene, which spans from amazing street food to high-end restaurants, and even a few of the world's top 50 restaurants, like Pujol.
You don't wan to miss these specialties while in the city:
El Caguamo for fresh seafood (Centro)
La Reina de la Roma for carnitas (Colonia Roma)
El Pescadito for tacos (Colonia Condesa)
One of the coolest dining experiences you can have in Mexico City is at La Gruta, a restaurant in a cava that's lit by candlelight.
When you're ready for some libations, be sure to do a mezcal tasting at one of the top Mezcalarias in Mexico City. Our favorites are:
La Botica (multiple locations)
La Nacional (Roma Norte)
La Clandestina (Colonia Condesa)
El Mexicano (Juarez)
Where to Stay in Mexico City
In such a large city, there are many different areas to stay in. I love it when there's one stand out neighborhood where tourists should stay in a city, but that's not really the case in Mexico City.
Where you stay should depend on what you like most. History lovers should stay in Centro Historico or Reforma, food lovers should stay in Zona Roma, and shopping fanatics should stay in Polanco.
Here are our top recommendations. I cannot recommend any of these enough. All three are great hotels with a high standard of service and professionalism:
>>Ready to explore more of Mexico? Check out these 8 beautiful place to visit in Mexico.
Tours to Book:
Essential Travel Guide to Mexico City
Read More About Mexico City
Like this post? Why not save it to Pinterest?
FOLLOW US on Pinterest, Instagram, Facebook for more great travel inspiration and tips.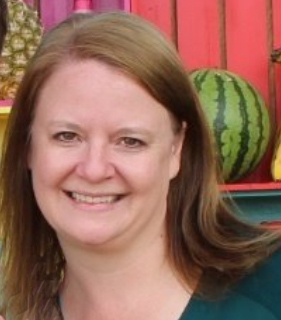 Laura Lynch, creator and writer of Savored Journeys, is an avid world traveler, certified wine expert, and international food specialist. She has written about travel and food for over 20 years and has visited over 75 countries. Her work has been published in numerous guidebooks, websites, and magazines.