Portland really is exactly how you imagine it. It's a sort of idyllic city with a bustling town center and peaceful surrounding neighborhoods where locals hang out on the weekends, lots of independent shops and tons of coffee bars. It has a big city appeal, with a small city feel.
When you visit , you'll want to go in armed with our essential travel guide to Portland that lists all the top things to do and see, where to eat and drink, and where to stay.
You can get lost in Portland's charm and not want to leave. The best way to experience it is to just wander around, popping in where ever you find something interesting.
It's really very easy to get around in Portland, especially downtown, with the MAX light rail system. It's also a very walkable city, so you can get most places within the downtown core on foot.
» Test your Oregon trivia knowledge with this fun quiz.
When to Visit Portland
The best time to visit Portland, Oregon, is anytime the mood strikes you! It's a great all-weather destination, without vast weather fluctuations.
It does rain quite often in the Pacific Northwest, so come prepared for a few sprinkles, no matter what time of year. Portland does occasionally get snow, as well.
What to Do in Portland
You can easily spend a full week or more hanging out in Portland and taking day trips to the surrounding areas, like the Willamette Valley wine region, Hood River area, and the Oregon coast. However, you can tackle the city itself in one to three days.
Expect to spend lots of time wandering around, stopping in to coffee shops, walking through beautiful parks, and gorging on incredible, fresh, seasonable food.
You'll want to visit the International Rose Test Garden, the oldest official continuously operated public rose test garden in the United States. There are over 10,000 rose bushes and about 650 varieties. The roses bloom from April through October with the peak usually in June.
Portland is also home to the largest independent book store in the world. You may have heard about it. It's called Powell's Books and you can easily get lost in there for hours, even days. There are multiple locations throughout the city.
OMSI (Oregon State Museum of Science & Industry) is another favorite among visitors with kids. The museum focuses on making science fun and often has hands-on exhibits and interesting traveling exhibits that the kids will love.
In the city, there is also a Japanese Garden and a Chinese Garden that are lovely.
Just outside the city, you'll want to save time for these destinations:
Multnomah Falls
Columbia Gorge
Mount Hood
Hiking in Forest Park
Foodie Things to Do
Portland is well known as a foodie hot spot, for many reasons. The coffee shops (Stumptown Coffee) are pretty amazing, as is the much loved VooDoo Doughnuts, where you'll find a plethora of unique and interesting doughnuts.
And don't forget that Portland is a major craft beer epicenter for the Northwest. Visit these breweries to find the best local beer:
Deschutes Brewery is one of our favorite places to eat and drink in Portland
Ninkasi
Full Sail
Rogue
Gigantic Brewing
Back Pedal Brewing
Base Camp Brewing
Where to Eat in Portland
There are so many amazing restaurants in Portland. Each neighborhood has its own plethora of good eats. It's impossible to give just a short list. But we've managed to cull our list to the essential must eats when visiting Portland. I hope your stomach is ready for this!
You won't want to miss a chance to try Voodoo Doughnuts, Salt & Straw ice cream, and Pok Pok, one of the best Thai restaurants around.
Pok Pok for Vietnamese chicken wings
Ox for Bone Marrow Clam Chowder
Hat Yai for Shallot Fried Chicken
Lardo for sandwiches
Matt's BBQ or Bark City BBQ
Maurice for French/Scandinavian
Nacheaux for huge brunch wraps
Salt & Straw Ice Cream
Voodoo Doughtnuts & Blue Star Donuts
Recommended Tours in Portland
Here are a few of our favorite tours to take when in Portland. These tours are sort of a "done-for-you" option that can be a great way to see a lot without having to do all that planning yourself. It's always a good idea to pre-book the popular tours. They sell out fast.
Where to Stay in Portland, Oregon
Because it's so easy to walk around in the downtown core in Portland, we recommend staying near by, so you don't need to have a car. Portland is best explored by foot. Staying downtown also allows you to easily get on the MAX light rail to get to other parts of the city, in case you want to explore further afield.
There is no lack of restaurants, bars, street food vendors, etc… what ever you're looking for, you'll find it downtown.
Affordable Luxury Hotels
Kimpton Hotel Monaco
4.5-star luxury hotel in downtown Portland, with unique and creative decor.
Kimpton Hotel Vintage
Creatively designed 4.5-star hotel with a restaurant, just a block from Pioneer Square.
The Nines Hotel
5-star luxury hotel with 2 restaurants, a billiards room and 24-hour fitness center.
Essential Travel Guide to Portland, Oregon
Pin it and share
Check out this great 3-day Portland weekend itinerary.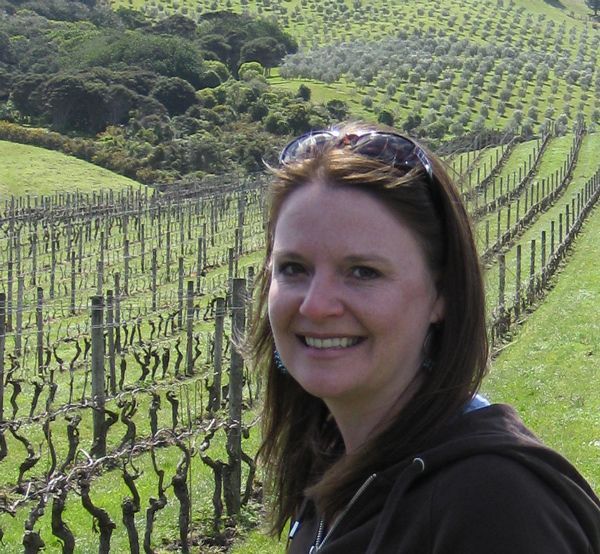 Laura Lynch, creator and writer of Savored Journeys, is an avid world traveler, certified wine expert, and international food specialist. She has written about travel and food for over 20 years and has visited over 75 countries.