Portland really is just how you imagine it, if you've seen shows like Portlandia. It's a sort of idyllic city with a bustling town center where locals hang out on the weekends, lots of independent shops and tons of coffee bars. You won't want to miss a chance to try Voodoo Doughnuts, Salt & Straw ice cream, and one of the best Thai restaurants around, Pok Pok.
It's really very easy to get around in Portland, especially downtown. It's a very walkable city, plus there's good public transportation. Expect to spend lots of time wandering around, stopping in to coffee shops, browsing through the millions of books at Powell's and gorging on incredible, fresh, seasonable food.
What to Do in Portland
Want to plan ahead and book a few of the things we've mentioned to do below? It's always a good idea to pre-book for popular tours. They sell out fast.
Where to Stay in Portland, Oregon
Because it's so easy to walk around in the downtown core in Portland, we recommend staying near by, so you don't need to have a car. Portland is best explored by foot. Staying downtown also allows you to easily get on the MAX light rail to get to other parts of the city, in case you want to explore further afield. There is no lack of restaurants, bars, street food vendors, etc… what ever you're looking for, you'll find it downtown.
Here are our top recommendations: You can use any of these links you prefer to read reviews, see prices and book your hotel in Portland (they are affiliate links, for which we receive a small commission):
Kimpton Hotel Monaco
4.5-star luxury hotel in downtown Portland, with unique and creative decor.
Kimpton Hotel Vintage
Creatively designed 4.5-star hotel with a restaurant, just a block from Pioneer Square.
The Nines Hotel
5-star luxury hotel with 2 restaurants, a billiards room and 24-hour fitness center.
Travel Guide to Portland, Oregon
(Disclaimer: This post contains affiliate links)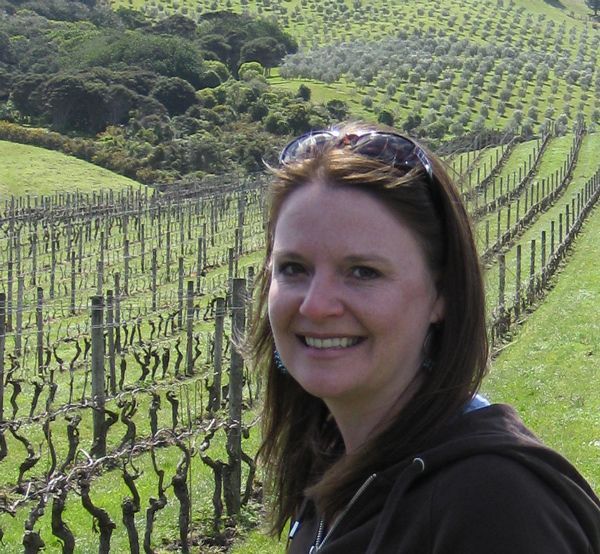 Laura Lynch, creator and writer of Savored Journeys, is an avid world traveler, certified wine expert, and international food specialist. She has written about travel and food for over 20 years and has visited 70+ countries.