Want to plan a trip so you can experience the French Quarter in New Orleans for yourself? You've heard about Mardi Gras and all the fun (and sometimes debauchery) that takes place on Bourbon Street. You've heard about the great restaurants and cocktails in New Orleans. Now it's time to visit, and see it for yourself!
The French Quarter is unlike anywhere else in the United States. There's always something going on. Whether you're there to party, to try some great southern food, or to seek out the Jazz music that makes New Orleans famous, you're going to love it!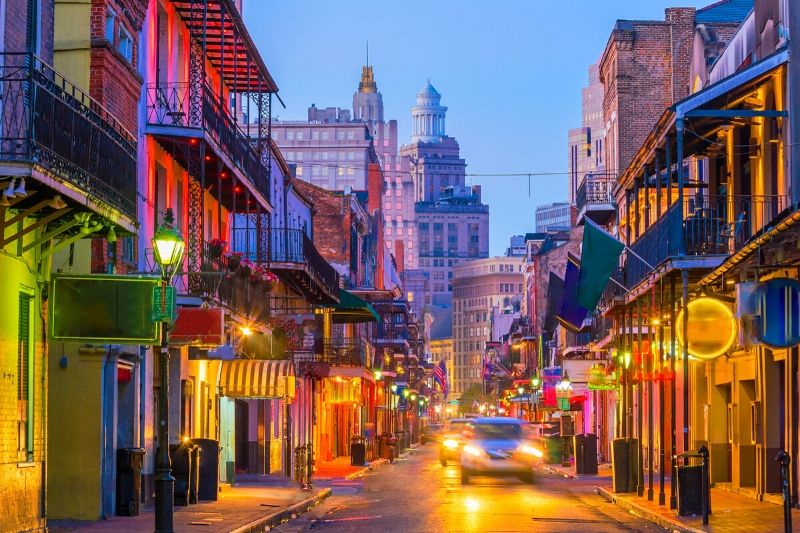 Our essential guide to the French Quarter of New Orleans will help you plan your trip with the best hotels, things to do and see, and places to eat and drink in the French Quarter.
» Looking for more travel inspiration in the United States? See our U.S. Summer Vacation Ideas and 12 U.S. National Parks to Visit. Here are a few more fabulous U.S. Cities to visit.
What to Do in New Orleans
New Orleans, and the French Quarter in particular, is a hotbed of activity at all times. There are regular events in the city that draw huge crowds like Mardi Gras in February and the New Orleans Jazz Festival in April, but even when there's not an event going on, there's plenty to do.
One of our favorite things to do in New Orleans is a self-induced food crawl. Check out all the specialties you'll find in New Orleans, along with where to find them, in our food post. After that, it's time to check out the cocktail bars. Wandering around Bourbon Street at night will lead to a few more drinks, for sure.
On the cultural side of things, check out the St. Louis Cathedral, walk through Jackson Square to see the artists and painters at work, and take a tour of Mardi Gras World, where all the big parade floats are made.
Stop by Jackson Square as you stroll around the French Quarter and make your way down Bourbon Street. You'll want to pop into shops, stop for a Hurricane cocktail at Pat O'Brien's, order a drink in a crazy plastic cup on Bourbon Street (you'll know what I'm talking about when you get there).
If you're ready for some shopping, head to the Colonnade to browse the shops and go into the French Market to do a little food crawl around the stalls. A stop at Cafe du Monde for Beignets and a cafe au lait is a must.
Tours to Book
Want to plan ahead and book some of the activities in our guide so you're ready to hit the ground running when you get to New Orleans? You can use the links below to pre-book activities in New Orleans on Viator. Save time and money!
Tours to Book:
Where to Stay in New Orleans
It can get noisy and crazy, and all kinds of fun, on Bourbon Street, but if you don't want to be that close to the action, we recommend staying within the French Quarter, where you can easily get to everything that's happening.
The hotels we recommend are:
Conclusion
The French Quarter is a place that must be experienced because it is a place like no other. From its rich history, music and food this essential guide will steer you towards all that is going on.
Related Posts:
Like this post? Why not save it to Pinterest?
FOLLOW US on Pinterest, Instagram, Facebook for more great travel inspiration and tips.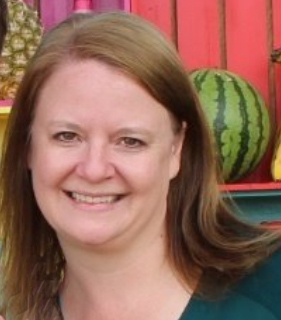 Laura Lynch, creator and writer of Savored Journeys, is an avid world traveler, certified wine expert, and international food specialist. She has written about travel and food for over 20 years and has visited over 75 countries. Her work has been published in numerous guidebooks, websites, and magazines.