Many people visit Athens for the history and archaeology, of course. The pantheon and other Roman ruins in the city are astounding. But that's not the only reason to visit Athens. Don't forget about the incredible foodie experiences, like the really fun Greeking.me food tour we went on.
To show you the best side of Athens, we've put together this handy infographic. It will help you start planning your trip by showing you all the best hotels, neighborhoods, things to do, and places to eat and drink in the Athens.
These are not only some of the top things to do, see, eat and drink in Athens, they are also some of our personal favorites. It is an awesome city, plus it's easy and safe to walk around.
Where to Stay in Athens
Most visitors will want to stay near the ancient ruins so they can easily get to and walk around the historical sites. That's very easy to do in Athens and it puts you right in the middle of the action of the city, so I highly recommend doing just that. Since there are many parts of the city that are accessible to the historic sites, you can branch out a bit and still walk to everything.
Here are our hotel recommendations. You can use the links below to read reviews or book your hotel (these are affiliate links, for which we receive a small commission):
New Hotel (near Syntagma Square): Lovely design hotel with in-room balconies, within walking distance of the main squares. Read Reviews | Book a Stay (Read about our stay at NEW Hotel in Athens)
AVA Hotel & Suites Athens: Just a very short walk from the Acropolis, shopping and restaurants. Rooms are spacious, clean, and beautifully appointed. Read Reviews | Book a Stay
Electra Metropolis Athens: Incredible views of the Acropolis from the rooftop terrace, and some rooms. Nice rooms and great service. Read Reviews | Book a Stay
Need more options? Check out these Hotels in Athens, Greece
What to do in Athens
With so many great things to do in Athens, you really need to set up a good itinerary before you leave, to make sure you fit everything in.  You can pre-book some of the activities listed in our shortcut travel guide to Athens (below), by using the links below for Viator and GetYourGuide. (Note: They are affiliate links for which we receive a small commission.)
There are so many things to do in Athens that you will surely never run out. Here's a great plan for a long weekend in Athens.
Going to a Greek Island after Athens?
By flights:
Athens International Airport, Eleftherios Venizelos, is one of the most organized and modern airports in the world. It is well connected with public transport, so it's easy to get there from anywhere in Athens. Many direct flights from  abroad arrive in Athens. Greece also has many airports scattered around the Greek islands, as it is one of the top destinations for summer vacations. If the island you're going to has an airport, this is a very convenient option. Check routes and book your flights below:
By ferry:
If you want to do the whole experience when in Greece, you must travel with ferries as this is the most popular way of transport between the Greek islands. An easy way to book your ferry tickets is through Ferriesingreece to book your ferry tickets. After booking your tickets, you can ask to receive them by mail or just get them printed from the kiosks at the port prior to your departure. You will also have the possibility to book multiple routes if you decide to do some island hopping. Last but not least, in case of cancellations or delays the customer support always informs you in advance and helps you reschedule if necessary.  Check routes and book your ferry below:

Travel Guide to Athens
Note: This post contains affiliate links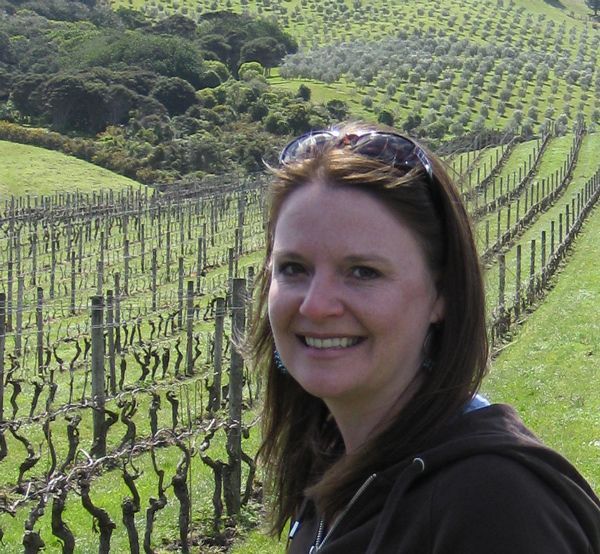 Laura Lynch, creator and writer of Savored Journeys, is an avid world traveler, certified wine expert, and international food specialist. She has written about travel and food for over 20 years and has visited 70+ countries.