Many people visit Athens for the history and archaeology, of course. The Pantheon and other Roman ruins in the city are astounding. The views from the top of the Acropolis are unbelievable. And then there's the food. Don't forget about the incredible foodie experiences that will introduce you to the amazing food in Athens.
To show you the best side of Athens, we've put together this essential travel guide to Athens. It will help you start planning your trip by showing you the hotels we recommend, neighborhoods we love, things to do, and places to eat and drink in the Athens.
» Check out these 12 Best Greek Islands for Couples.
These are not only some of the top things to do, see, eat and drink in Athens, they are also some of our personal favorites. It is an awesome city, plus it's easy and safe to walk around.
»» Seeing more of Greece? Be sure to check out our Greece travel guide, the most incredible places to see in Greece, as well as what to do in Santorini. We also have a guide to traveling by ferry to the islands.
Are you planning your trip to Athens?
If you're traveling to Athens, ensure you have lodging and tours booked ahead of time! Below are some of our top picks to help you plan!
Where to Stay in Athens:
The Pinnacle Athens (5-star luxury hotel, amazing views from rooftop terrace)
MET34 Athens (In Syntagma Square, breakfast included)
Athens Gate Hotel (Opposite the Temple of Olympian Zeus, free breakfast)
Best Tours and Experiences in Athens:
Acropolis Museum + Acropolis tickets (Skip-the-line entrance to the museum)
The Athens Pass (Acropolis museum, Acropolis & Archaeological Sites: Combo Ticket, and city tour audio guide included)
Tickets for Athens Bike Tour: Ride and Bite (2.5 hour bike ride, including food)
What To Do in Athens
Most visitors who are new to Athens are interested in checking out the Acropolis and the Parthenon first. It will take you a full day to walk around the hillside citadel and the other well-preserved 5th century landmarks, like Ancient Agora and Keramikos Cemetery. You can visit these archaeological sites with one multi-site ticket.
After seeing the ruins of the mighty Roman empire, you'll want to visit the Acropolis Museum and the National Archaeological Museum to fill in the picture of what life was like in ancient Athens.
For neighborhoods, the two you can't miss are Plaka and Monastiraki. These two areas are bustling with people and filled with restaurants, coffee shops and bars. Make sure you save time for an afternoon Frappe (very popular cold coffee). In Monastiraki be sure to stop by the Varvakios Agora market to explore the indoor and outdoor market stalls.
We also recommend booking yourself an Athens food tour to become acquainted with all the delicious food and drinks of Athens.
With so many great things to do in Athens, you really need to set up a good itinerary before you leave, to make sure you fit everything in. You can pre-book some of the activities listed in our shortcut travel guide to Athens (below), by using the links below for Viator and GetYourGuide. (Note: They are affiliate links for which we receive a small commission.)
There are so many things to do in Athens that you will surely never run out. Here's a great plan for a long weekend in Athens.
Tours To Book:
Where to Stay in Athens
Most visitors will want to stay near the ancient ruins so they can easily get to and walk around the historical sites. That's very easy to do in Athens and it puts you right in the middle of the action of the city, so I highly recommend doing just that. Since there are many parts of the city that are accessible to the historic sites, you can branch out a bit and still walk to everything.
Here are our hotel recommendations. You can use the links below to read reviews or book your hotel (these are affiliate links, for which we receive a small commission):
New Hotel (near Syntagma Square): Lovely design hotel with in-room balconies, within walking distance of the main squares. Read Reviews | Book a Stay
AVA Hotel & Suites Athens: Just a very short walk from the Acropolis, shopping and restaurants. Rooms are spacious, clean, and beautifully appointed. Read Reviews | Book a Stay
Electra Metropolis Athens: Incredible views of the Acropolis from the rooftop terrace, and some rooms. Nice rooms and great service. Read Reviews | Book a Stay
Need more options? Check out these Hotels in Athens, Greece
How to Get to Athens
Athens International Airport, Eleftherios Venizelos, is one of the most organized and modern airports in the world. It is well connected with public transport, so it's easy to get there from anywhere in Athens. Many direct flights from abroad arrive in Athens.
Once you're at the airport, you can take Metro Line 3, which connects the airport to the city center. Trains run every 30 minutes, 7 days a week from 6:30 a.m. to 11:30 p.m. The trip from/to the Airport to Syntagma Square station (which is likely where you'll be staying) takes about 40 minutes.
Book a Transfer
The fastest way to get to the city is by taxi, but you might prefer to use Welcome Pickups instead. We like to pre-book a transfer service, so we know someone will be waiting for us at the airport and we'll be able to go directly where we want without delay.
With Welcome Pickups, you can book a private transfer for the same price as getting a taxi from the line. Both cost 38€. The drivers are skilled, English-speaking and will monitor your flight for delays. It's the clear winner. Book your transfer in advance here.
Essential Travel Guide to Athens
Pin it for later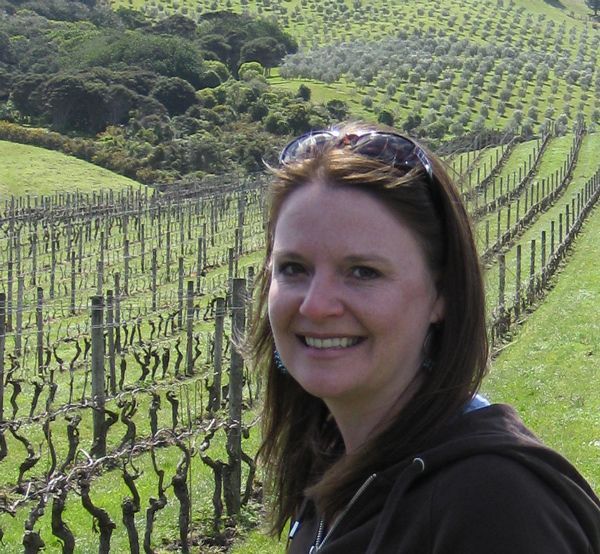 Laura Lynch, creator and writer of Savored Journeys, is an avid world traveler, certified wine expert, and international food specialist. She has written about travel and food for over 20 years and has visited 70+ countries.