Manhattan is only one part of what makes up the whole of New York City, but it contains so many things to do and places to eat that visiting Manhattan can be overwhelming for first timers.
We've put together this handy essential travel guide to Manhattan so you know where to start when planning your New York City vacation. The guide contains some of the top things to do, see, eat and drink in Manhattan.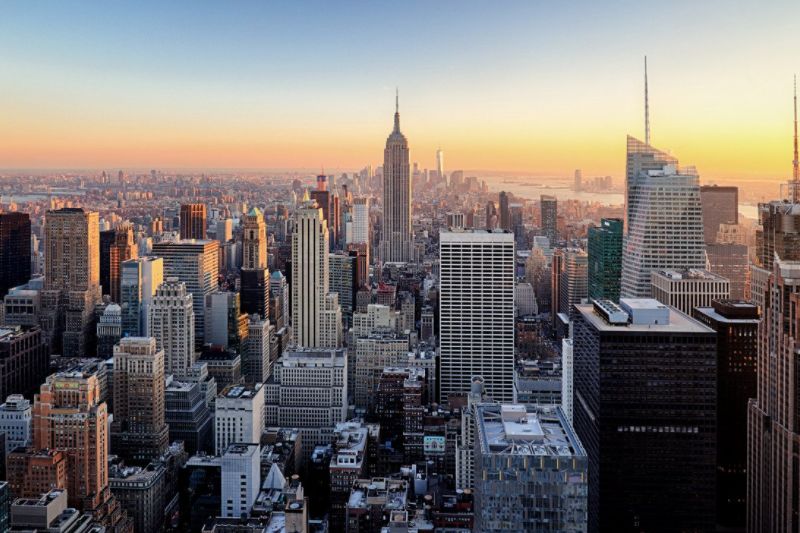 If you do it right, each time you visit Manhattan you can explore a new area and get to know a new part of the city. Each neighborhood in New York City is unique and different, with plenty of things to keep you busy.
Luckily, it's very easy to get around the city, either on foot, on the subway, or by taxi. If you plan your itinerary right, you can go from one side to the other in an efficient manner, mostly on foot.
I really don't recommend driving in the city. The bridges into the city each have a large toll to pay, and parking can be both expensive and a nightmare to find. Instead, plan your itinerary with walking and subway.
↓ Click to jump down to the bottom to see the infographic.
Best Affordable Luxury Hotel in NYC
Don't have time to read the whole article? We think the all-around best choice is the…
Best Neighborhoods in Manhattan for Travelers
We all know that New York City is a great place to visit for the first time. If you have no idea about the city, it can be a little overwhelming — especially if you're looking for the best neighborhoods to stay in or the best things to do in Manhattan.
Here are some of the best neighborhoods in Manhattan as well as the best things to do in Manhattan. You'll also find out where to stay and how to get around.
1. Greenwich Village
Greenwich Village is a neighborhood in Manhattan that tourists love because of its history and its vibrant culture. The neighborhood is home to some of Manhattan's most famous landmarks, including the New York Public Library and the Guggenheim Museum. Greenwich Village is also home to a number of restaurants and bars, making it a great place to spend a night out.
2. SoHo
Tourists often enjoy staying in the SoHo neighborhood because of its unique atmosphere. The neighborhood is known for its trendy shops and restaurants, making it a great place to explore. SoHo is also home to some of Manhattan's most famous art galleries, including the Guggenheim Museum and the Whitney Museum of American Art.
3. Chelsea
Chelsea is a popular neighborhood among tourists because of its beautiful architecture and its abundance of shopping options. The neighborhood is home to some of Manhattan's most famous museums, including the Museum of Modern Art and the Metropolitan Museum of Art. Chelsea is also home to some of the city's most popular restaurants, making it a great place to spend a day out.
4. Midtown Manhattan
Midtown Manhattan is one of the most popular destinations among tourists. The area has a lot to offer, from world-renowned museums to lively nightlife. Midtown is also home to some of the city's most expensive real estate, so it's not for everyone. But for those who want to experience all that New York has to offer, Midtown is definitely a place to check out.
5. Lower Manhattan
Tourists often enjoy staying in lower manhattan because it's a great place to see the city from a different perspective. The area is home to some of the city's most famous landmarks, including the Statue of Liberty and the Brooklyn Bridge. Lower Manhattan is also home to some of the city's most popular shopping districts.
What to Do in Manhattan
Whenever I visit New York City, I try to visit different neighborhoods to explore something new, but there are certain things I do every time. I always see a Broadway show, take a walk through Central Park, and eat bagels.
One of my favorite neighborhoods is Greenwich Village, with its tree-lined streets and plethora of great cafes, restaurants, and bars. Chelsea is also a favorite, not only because it's home to the High Line and Chelsea Market.
If it's your first time visiting New York, you also don't want to miss the chance to visit Ellis Island and the Statue of Liberty. Stroll around Rockefeller Center and go to the top of the Empire State Building. Check out this enormous list of touristy things to do in Manhattan to fill up your schedule.
You want to plan ahead and book some of the activities that we've mentioned in this guide, we'll make it easy on you. Here are some great tours to book.
Take a City Brew Tour
Did you know that there are tons of craft breweries in New York City? One of the best ways to sample the beer while having a great time is to take a City Brew Tour. Experience NYC's beer brewing roots that date back to pre-prohibition as you explore by van what's fermenting in the different neighborhoods of Brooklyn & Queens. Get VIP Behind-the-scene tours of your favorite breweries such as Brooklyn Brewery, Circa Brewing Co., Five Boroughs Brewing and many more!
Enjoy up to 12 beer samples
VIP access at 3 stops in Brooklyn
Paired Snack
City Brew Tours Swag
Local knowledgeable guide
Light walk between breweries >1.25 miles
Convenient starting point (Metro card included)
And don't forget your New York CityPASS Save 40% on admission to 5 top attractions.
Where to Eat in Manhattan
There are dozens – hundreds actually – of places to eat in Manhattan and so many iconic foods you'll want to make sure you try. Manhattan has always been known for its pizza, bagels, and coffee.
It's also a haven for fine dining and prime-location Manhattan rooftop restaurants. One place where you can try lots of different things in a fun way is Time Out Market. It's in Brooklyn, but super easy to get to.
If you're looking for a high-end night out and one of the best meals of your life:
If you're looking for a casual, iconic meal, you can't go wrong with any of these favorites. No jacket and tie required here.
Pizza at Joe's Pizza
Ramen at Momofuko Noodle Bar
Bagel with schmear at Essa Bagel
Pastrami sandwich at Katz Delicatessen
Frozen hot chocolate at Serendipity III
Grab a drink at one of these great bars:
Mace
Angel's Share
Jadis Wine Bar
Clover Club
Tours to Book:
Where to Stay in New York City
There are so many neighborhoods to choose from in New York City. How is a first-time visitor supposed to pick? If you don't know the city well, I recommend staying in Midtown so you can easily get to all parts of the city. Stay near a subway stop so you can get around easily.
While it might be tempting to stay in Times Square, it doesn't give you an accurate picture of how charming New York City can be and it can be really noisy and crowded. It's best to stay outside of that area.
Hotels
Here are a few of our recommended hotels in NYC. You can read reviews of book directly through any of these links:
The Quin – luxury boutique hotel near Central Park with a bar/lounge, renovated rooms and nice bathrooms ⇒ Read reviews | Book now on Expedia
Kimpton Hotel Eventi – Luxury boutique spa hotel in Chelsea. The location and the hotel itself is very impressive ⇒Read reviews | Book now on Expedia
Renaissance New York Midtown Hotel – Located in midtown, near Grand Central, this is an impressive hotel with modern design ⇒ Read reviews | Book now on Expedia
Essential Travel Guide to Manhattan
Conclusion
We love spending time in Manhattan. There's really no wonder why it's such a popular tourist destinations. With this travel guide to Manhattan you should be able to quickly and easily fill your schedule.
Quick. Check these necessities off your prep list!
Pin it for later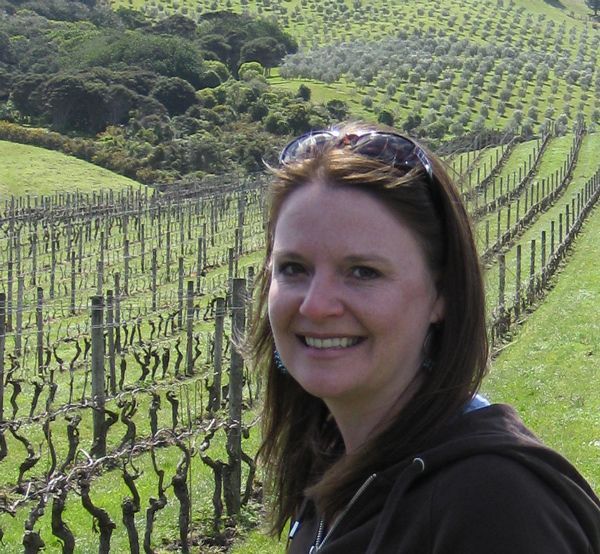 Laura Lynch, creator and writer of Savored Journeys, is an avid world traveler, certified wine expert, and international food specialist. She has written about travel and food for over 20 years and has visited over 75 countries.