Luxembourg might not be the first European destination that comes to mind when you're thinking of where to go, but to overlook it as a travel destination would be a huge mistake.
Luxembourg City is like many small European cities in that the mostly pedestrian streets lead you past quaint, traditional restaurants and charming cafes packed with locals enjoying a coffee and some people watching.
Once you've discovered a bit of the city, the rest of Luxembourg is just as easy to explore, and it's full of castles, vineyards and rolling hills just begging to be explored.
If you're thinking about a trip to Luxembourg, check out our one-stop travel guide to Luxembourg City for the best places to stay, things to do, and places to eat and drink.
Planning a European vacation? Check out our 2-week itinerary in Europe.
What to Do in Luxembourg City
One of the main activities for those visiting Luxembourg is walking around the old city, exploring the main squares, stopping in at museums, and learning some history. If you've never been to Luxembourg before, I recommend taking this 2-hour walking tour to learn a bit about the city.
After that, you can head to the National Museum of History and Art or to have a look at the architecture of the Palais Grand Ducal and the Cathedrale Notre Dame.
The Casemates du Bock is another popular attraction in the city, which are the remnants of the fortified city built on the Bock promontory. Although most of the superstructure was demolished, the Casemates couldn't be and there are over 17 kilometres of tunnels remaining to explore.
Just outside the city, within a 15-minute drive, is the Moselle wine region where you can visit some wineries – perfect for a nice day out.
Where to Eat in Luxembourg City
One of my favorite cafes is located near the Palais Grand Ducal, Chocolate House Bonn. Here they serve hot chocolate that you make yourself with chocolate spoons. It's an incredibly popular afternoon stop, where everyone is ordering slices of cake and hot chocolate. You can even buy your favorite spoons to take home.
For wine bars, try Dipso and Vinoteca. They are located almost across from each other. For dinner, we really enjoyed Vins Fins in the Grund, which was a cosy, unique little place with raclette. I would suggest avoiding the main Place d'Armes for food. Most of the restaurants there are very touristy.
Tours to Book in Luxembourg
Where to Stay in Luxembourg City
While there is a lot to explore in Luxembourg, and it's all quite easy to get to, thanks to the compact nature of the country, the best launching point is Luxembourg City. We recommend staying in the city for a few days to become familiar with all of its offerings, before heading out into the countryside.
The heart of the city is very walkable and easy to get around, but there aren't many hotels directly in the center. We recommend booking a hotel just across the bridge, which is just an easy 10-minute walk and offers a fantastic view of the city.
(Feel free to use the links below to read more reviews or book your stay at these recommended hotels. They are affiliate links for which we receive a small commission.)
Sofitel Luxembourg Le Grand Ducal: A beautiful, stylish hotel on the outskirts of the old town, with an incredibly comfortable bed, and a really nice view from the lounge. ⇒ Read reviews | Check current prices
Le Royal Hotels & Resorts: An upscale hotel in the middle of the action. Great location, renovated rooms, good quality for price. ⇒ Read reviews | Check current prices
For more hotel choices, check out these Hotels in Luxembourg City, Luxembourg.
Essential Travel Guide to Luxembourg City
Pin it for later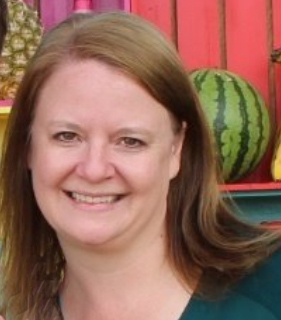 Laura Lynch, creator and writer of Savored Journeys, is an avid world traveler, certified wine expert, and international food specialist. She has written about travel and food for over 20 years and has visited over 75 countries. Her work has been published in numerous guidebooks, websites, and magazines.