Just off Italy's southern coast and surrounded by the azure Mediterranean Sea is the gorgeous island of Sicily. It's an idyllic destination to visit in Italy, with a delightful culture, medieval landmarks, and some of the best food in Italy.
I can't speak highly enough of our time in Sicily. Whether you visit one of the main cities of Catania or Palermo, or you get outside the cities to Taormina, Noto, or Ragusa, it's like stepping back in time to a more romantic, captivating time.
One of the first things you'll need to consider when planning your trip is the best way to get to Sicily. That's probably why you're here, to plan your Sicily itinerary and find the best Sicily airports to fly into.
Sicily has four international airports that receive direct flights from numerous European cities. This makes it very easy to find flights and even save some money with low-cost airlines, but you'll need to know what your itinerary looks like to decide where to fly in and out of.
Visiting soon? Check out our expertly curated Sicily itinerary to help you plan the perfect trip, from where to visit, the airports that are closest to the places on our list, plus our guide to wine tasting in Sicily, the food you should eat, and the best beach hotels on the island.
Getting Around In Sicily
The best way to get around in Sicily is to rent a car and drive. I always book through DiscoverCars.com for the best deals. It's not too difficult driving around in Italy, but you should be prepared for a few things:
You need an International Driver's License, which is just a translation of your U.S. or other country license. You can get this at the AAA office, or online.
Most cars in Italy are manual (stick-shift). You can rent automatics, but there aren't a lot of them so you have to book in advance.
The roads are sometimes very narrow and not paved. It's best to rent a very small car that can easily manuever the roads and parking spots.
International Airports in Sicily
Catania Airport, Sicily
As one of the biggest airports in Italy, Catania Airport (CTA) is the main entry point for most travelers into Sicily. In fact, the airport was used by over 10.1 million passengers in 2022, making it the fourth busiest airport in Italy.
So when you're choosing an airport in Sicily to fly to, this is a great option. Even better, you can fly directly to CTA Airport from many European destinations and as far as Dubai. In Italy, there are non-stop flights to Catania from major cities like Rome, Florence, Venice, Milan, and smaller cities.
It's a great choice if you want to start your Sicilian trip by exploring the island's eastern coast. It's very close to the main city of Catania, and several delightful smaller cities, such as Taormina (full of great things to do), San Marco, and Mount Etna for some wine tasting.
Palermo Airport
The next Sicily airport on the list is Falcone Borsellino Airport (PMO). It's the ninth-biggest airport in Italy and was used by over 7.1 million passengers in 2022.
Palermo is another great place to fly into, and there are 69 direct routes to it, mostly domestic in Italy. As Sicily's capital and biggest city, Palermo is also full of historical attractions, such as the Palermo Cathedral, Capella Palatina, and the grand Palazzo dei Normanni.
It's also one of the best places to stay in Sicily — especially if you're planning to visit the island's western coast. It has gorgeous beaches and is close to cities like Cefalù, Marsala, and Trapani. These coastal cities have intriguing landmarks, stunning sunsets, and a seaside charm.
Trapani Airport
A smaller airport, Trapani-Birgi Airport (TPS) welcomed roughly 890,000 passengers in 2022. This airport only has direct flights from Italy and Malta, so you won't be able to fly from other major hubs in Europe. However, it's still a great option, especially if you want to add wine tasting to your itinerary.
Trapani is close to some of the best wineries in Sicily, in nearby Marsala. That's not all, as Trapani also has delicious Sicilian food, notably pesto alla Trapanese and maybe the freshest tuna in the world.
Comiso Airport
In southeastern Sicily, there are vast untouched beaches, charming towns, and an enchanting way of life. So, if you're looking for an intimate getaway, away from tourists, land at Sicily's Comiso Airport (CIY).
It's definitely the smallest of the island's international airports, but you can still get direct flights to Sicily from major cities like Brussels and Rome. It welcomed around 365,000 passengers in 2022, so it's still a popular airport on the island.
Also, it's close to cities like Ragusa, Noto, Modica, and Syracusa. What's more, Comiso is also not far from Vendicari Nature Reserve and the Hyblaean Mountains, perfect for hiking enthusiasts. Comiso is a delight in itself, as it's full of history and comes alive during May when hosting the Easter Festival.
Domestic Airports in Sicily
Sicily also has two domestic airports, serving travelers wanting to get to Italy's more far-reaching destinations, such as Lampedusa and Pantelleria. Here's all you need to know about these smaller airports:
Lampedusa Airport
As the southernmost island of Italy, Lampedusa is around 127 miles from Sicily. This makes it one of the most off-the-beaten-path destinations in Italy. However, that doesn't mean it's not worth visiting, especially if you have the time.
Flying is definitely the easiest way to get here, as ferries take around eight hours. Seasonally, you can fly to Lampedusa Airport (LMP) from Milan and Rome on the Italian mainland in spring. However, Palermo and Catania offer the most direct flights.
Lampedusa is most well known for its beaches, which are truly gorgeous. It's also a great spot to explore, especially on a scooter. As you zip around the island, you can take some time to hike and sample freshly-caught seafood.
Pantelleria Airport
Another delightful island in Italy is Pantelleria, located between Sicily and Tunisia. The most convenient way to get here is to fly to Pantelleria Airport (PNL).
That said, if you prefer to do a sea voyage, you can catch a ferry or a hydrofoil in the summer. However, if you're short on time, flying is best. Flights take around 40 to 45 minutes, so they're much quicker than taking a ferry.
Pantelleria has fantastic weather, especially in the summer, and is an incredibly picturesque destination. It's also well known for being an island without beaches. Don't stress, however, as it has crystal-clear sea water, perfect for snorkeling.
Tips for Traveling to Sicily
When traveling to Sicily, it's important to keep a few tips in mind to make your trip as enjoyable as possible.
Rent a car or hire a driver to explore the island, as public transportation can be unreliable and limited in some areas.
Be prepared for hot and humid weather in the summer months, and plan accordingly by packing light, breathable clothing and plenty of sunscreen.
Immerse yourself in the local culture by trying the delicious Sicilian cuisine, which includes fresh seafood, pastries, and pasta dishes.
Don't miss out on visiting some of the island's most famous attractions, such as the ancient Greek temples at Agrigento, the picturesque fishing village of Cefalù, and the stunning beaches of Taormina.
Who Is Sicily For?
I personally think anyone would love Sicily. It's steeped in history, culture, and amazing scenery, but you might be wondering if you'll find something there for you.
If you're a history lover, you're going to really enjoy the island's ancient Greek and Roman ruins, including the Valley of the Temples in Agrigento and the Roman Amphitheater in Syracuse.
Foodies will love the fresh seafood, arancini, and cannoli. The island is also famous for its wine production, and wine tastings and vineyard tours are a popular activity.
Nature lovers will enjoy exploring the stunning landscapes of Sicily, including Mount Etna, the largest active volcano in Europe, and the picturesque Aeolian Islands, which offer great hiking and swimming opportunities.
The island's beaches are some of the most beautiful in Italy, with crystal-clear waters and sandy shores. Some of the best beaches in Sicily include the stunning Scala dei Turchi, the white-sand beach of San Vito Lo Capo, and the black-sand beach of Giardini Naxos.
Final Thoughts on Sicily Airports
Sicily is a truly brilliant spot to visit in Italy. It has so much to offer, from its lip-smacking cuisine to expansive coastlines. It's also never been easier to get direct flights to Sicily, as they have four international airports.
It's also one of the best wine regions in Italy, as it has fantastic dry wines and is the birthplace of Marsala — a delectable sweet wine. This should be reason enough to visit Sicily, but there's more.
It also has some of the most beautiful medieval towns in Italy and a vast culture. Lastly, Sicily has gorgeous beaches that reach out to as far as Lampedusa and Pantelleria in the middle of the Mediterranean.
Like this post? Why not save it to Pinterest?
FOLLOW US on Pinterest, Instagram, Facebook for more great travel inspiration and tips.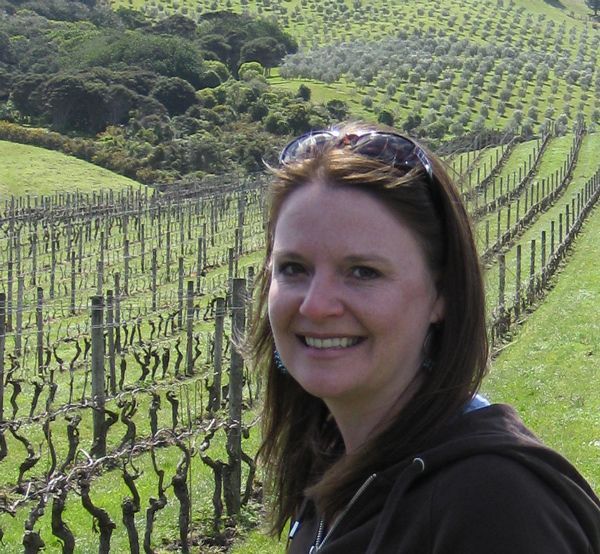 Laura Lynch, creator and writer of Savored Journeys, is an avid world traveler, certified wine expert, and international food specialist. She has written about travel and food for over 20 years and has visited over 75 countries.