Sicily is one of the most beautiful regions in Italy. The Mediterranean island boasts medieval charm and a fascinating culture with Greek, Roman, and North African influences. If you're planning a trip to Sicily, you're in for a fantastic vacation.
Spending a week in Sicily will give you endless opportunities to explore the island's best attractions and immerse yourself in the culture, including strolling through some of the best medieval towns in Italy to exploring Roman ruins.
We've been to many places in Sicily and have always enjoyed our time there. The food is incredible, the views are stunning. You just can't go wrong with a vacation there.
We've put together a 5-7 day Sicily itinerary for you that will take you to the stunning beaches, charming villages – we especially loved Taormina – the ancient ruins, and for some wine tasting on Mt. Etna.
Visiting soon? Check out our expertly curated Sicily itinerary to help you plan the perfect trip, from where to visit, the airports that are closest to the places on our list, plus our guide to wine tasting in Sicily, the food you should eat, and the best beach hotels on the island.
How to Get to Sicily
Sicily is a beautiful island located in the southernmost part of Italy, and there are several ways to get there. The most common way to reach Sicily is by plane. The island has several airports, including the Catania-Fontanarossa Airport and the Palermo Falcone-Borsellino Airport, which receive regular flights from major European cities.
Another option is to take a ferry from mainland Italy. Ferries run from several ports, including Naples, Genoa, and Livorno, and offer a scenic and relaxing way to reach Sicily.
If you prefer to drive, you can cross the Strait of Messina via the A3 motorway, which connects Calabria on the mainland to Messina on the island.
Tips for Traveling to Sicily
When traveling to Sicily, it's important to keep a few tips in mind to make your trip as enjoyable as possible.
Rent a car or hire a driver to explore the island, as public transportation can be unreliable and limited in some areas.
Be prepared for hot and humid weather in the summer months, and plan accordingly by packing light, breathable clothing and plenty of sunscreen.
Immerse yourself in the local culture by trying the delicious Sicilian cuisine, which includes fresh seafood, pastries, and pasta dishes.
Don't miss out on visiting some of the island's most famous attractions, such as the ancient Greek temples at Agrigento, the picturesque fishing village of Cefalù, and the stunning beaches of Taormina.
Sicily Itinerary | 5-7 days on the Island
This Sicily 7-day itinerary takes you from the island's capital, Palermo, in the west on a road trip to Catania in the east.
You can either explore the island from the west to the east coast, like in this itinerary or vice versa. Which way you go usually depends on where you need to fly into. There are quite a few airports on the island, but most people fly into Palermo or Catania.
The Route
The Itinerary:
If you have 7 days:
Day 1: Trapani
Day 2-3: Palermo
Day 4: Cefalù
Day 5: Taormina
Day 6: Mt Etna
OR Catania – I waver suggesting two major cities in a 7-day itinerary. My preference would be to choose either Palermo or Catania and skip the other.
Day 7: Syracuse
If you have 5 days:
Day 1: Palermo
Day 2: Cefalù
Day 3: Taormina
Day 4: Mt Etna
Day 5: Syracuse or Catania
Keep in mind that you might need to drive back to your starting point to fly out, if you can't get a flight into one airport and out of another.
While some travelers will only choose one side of the island to visit, I think you should do both in one trip, unless you foresee coming back to Sicily in the future for another trip. However, if you only have 5 days and you have to fly into Catania, then I would skip the west coast and do Syracuse, Catania, Mt Etna, and Taormina.
If you have more time to spend, like 10-14 days, I wouldn't choose to go to more places. I would spend more time in each of the places listed below.
Who Is Sicily For?
I personally think anyone would love Sicily. It's steeped in history, culture, and amazing scenery, but you might be wondering if you'll find something there for you.
If you're a history lover, you're going to really enjoy the island's ancient Greek and Roman ruins, including the Valley of the Temples in Agrigento and the Roman Amphitheater in Syracuse.
Foodies will love the fresh seafood, arancini, and cannoli. The island is also famous for its wine production, and wine tastings and vineyard tours are a popular activity.
Nature lovers will enjoy exploring the stunning landscapes of Sicily, including Mount Etna, the largest active volcano in Europe, and the picturesque Aeolian Islands, which offer great hiking and swimming opportunities.
The island's beaches are some of the most beautiful in Italy, with crystal-clear waters and sandy shores. Some of the best beaches in Sicily include the stunning Scala dei Turchi, the white-sand beach of San Vito Lo Capo, and the black-sand beach of Giardini Naxos.
Day 1: Trapani
On the first day of your Sicily itinerary, explore the stunning coastal city of Trapani. After landing at Palermo Airport, rent a car and drive to your hotel in Trapani. The drive is 55 minutes. If you arrive early, you plunge right in to sightseeing instead.
Options: If you want to spend more time in each place, I would suggest skipping Trapani (as sad as that is!) and heading straight to Palermo.
Where to Stay in Trapani
The Rooms of Andrea Hotel in the center of Trapani is a 4-star property with an ideal location for exploring the city; it's one of the best.
Famous for its crescent-shaped shoreline, white-sand beaches, and Baroque architecture, Trapani is a great place to spend an entire summer vacation in the Mediterranean Sea. But you have just a day to enjoy it, so time is of the essence.
Admire The City's Baroque Architecture
Start your day off with a stroll around the city, exploring its unique architecture. Chiesa delle Anime Sante del Purgatorio is an excellent place to admire Trapani's Baroque architecture.
Other historical sites like Cattedrale di San Lorenzo and Piazza Mercato del Pesce are also great depictions of Baroque architecture and are worth a visit.
Go Island Hopping
Hop on a boat tour to the Egadi Islands and enjoy a fantastic day of island hopping between Favignana and Levanzo. Onboard, you'll have expert commentary about the islands and their Roman history. You'll find several snorkeling spots and beaches ideal for sunbathing.
Visit the Trapani Salt Flats
Take a short 15-minute drive to Trapani's salt pans for an immersive experience in the rich history of the city's salt production. Your guided tour starts at the Mulino Maria Stella, where you'll learn about the salt-making process. And remember to keep your eyes peeled for nesting flamingos around the salt flats.
Bonus Activity: Day Trip to Erice
If you have some more time, take a day trip to Erice — one of the most beautiful medieval towns in Italy. This historic hilltop village has about 60 churches, a cathedral, and two castes, so there's a lot to see and do. You'll also get stunning aerial views of Trapani.
The drive to Palermo city center is 1 hour 25 minutes.
Day 2-3: Palermo
Palermo is the island's bustling capital. We recommend visiting on day 2 so you can unwind a little bit in Trapani and get those first few amazing sea views before launching into the city.
Where to Stay in Palermo
A renovated Art Nouveau palazzo overlooking the gulf or Palermo – luxury 5-star family-run hotel.
Take a Walking Tour Around Palermo
There's so much to see and do in Palermo. But, like many cities in Europe, a great place to start exploring the city is its historic city center. The best way to explore Palermo is by getting lost in its endless walkable passages as you eat your way through the city's food hotspots.
Take a street food walking tour and explore Palermo's backstreet markets and food stalls serving local delicacies. You'll also visit open-air markets like Mercato di Capo and Vucciria Market, where you can enjoy a tasty lunch.
If you don't have much time to explore Palermo on foot, you can take a hop-on-hop-off bus tour and see top attractions in half the time.
Admire Medieval Architecture at Quattro Canti and Piazza Pretoria
Learn about Palermo's history through its stunning medieval architecture and bustling squares. Getting an up-close look at the Quattro Canti intersection is a must. Once you're done marveling at the Quattro Canti, head over to the adjacent Piazza Pretoria.
Here you'll find a massive structure named Fontana Pretoria, dominating the square with its 436-foot circumference and a towering 39-foot height. The fountain boasts several statues of nude nymphs, tritons, and river gods – which earned it the nickname "Fountain of Shame".
Visit the Cattedrale di Palermi and Norman Palace
Your next stops are the Cattedrale di Palermo and Norman Palace, where you get a closer look at the architectural prowess of ancient Silicians. If you'd like to see more, take this markets and monuments walking tour and discover other iconic monuments like Teatro Massimo.
The drive to Cefalu is one hour.
Day 4: Cefalù
The next city on your Sicily itinerary is another gorgeous coastal town – Cefalù. This vibrant old town has a lot to offer, from beautiful sandy beaches to casual restaurants dotted along winding medieval streets and, of course, the unmissable Norman Cathedral.
To cut down on the amount of times you need to change hotel, I would recommend just spending the day in Cefalu and moving on to Taormina for your overnight.
Hike to Castello di Cefalù
Kick off day four of your Sicily itinerary by taking a two-mile hike to Castello di Cefalù. The trail takes you up Rocca di Cefalù, where you'll find several prehistoric ruins like the Temple of Diana and Church of St. Anna, built in the 5th and 10th centuries, respectively. While you're here, take some time to enjoy the panoramic views of Cefalù from above.
Admire the Duomo di Cefalù
Once you've seen the city from a bird's eye perspective, make your way to the Duomo di Cefalù. This towering Roman Catholic cathedral makes part of the UNESCO World Heritage Site known as Arab-Norman Palermo and the Cathedral Churches of Cefalú and Monreale. Inside the basilica, you'll spot incredible 12th-century religious mosaics and ornate frescoes.
Explore the Lavatoio Medievale Fiume Cefalino
Before you call it a day, take some time to explore a historical laundry house that dates back to the 15th century. This medieval wash house was used by locals well into the 20th century. Walking through the washhouse, you'll get a glimpse of medieval life in Sicily and how inhabitants used the stone wash basins and cast-iron spouts to do their laundry.
Day 5: Taormina
Taormina is one of the popular cities on Sicily's east coast. The stunning hilltop town also has dramatic backdrops of Mount Etna and its own Greek-Roman Theater. But there are lots of other things to do in Taormina, and you'll find plenty of charming spots dotted across the city's medieval cobblestoned streets.
Where to Stay in Taormina
There's no better place to stay than the Belmond Grand Hotel Timeo, with direct views of Mount Etna.
Walk Around Teatro Antico di Taormina
The ancient theater of Taormina was first built by the Greeks in the third century and later reconstructed and enlarged by the Romans. This 5,400-seater theater was initially built for musicals and performances, and it was turned into a stadium for gladiator games.
What makes Teatro Antico di Taormina a spectacular feature in the city is its incredible views of the Calabrian Coast and Sicily's Ionian Coast – so don't miss out on this attraction.
Day 6: Mt Etna
One of the biggest tourist draws to Sicily is Mount Etna, so it's only right that you take a hike up the famous peak. Mount Etna is a stratovolcano known for its incredible level of activity; the volcano has been erupting for over 2,700 years.
A fantastic way to see this monumental landmark is by taking a half-day tour to Mount Ena, where an expert guide will take you through the volcano's ancient craters and lava flow cave. Your day trip also included a special wine tasting and an incredible view. If you want to hike up to the summit of the crater, this tour is for you.
Mt Etna is home to some of the best wineries in Sicily, so a wine-tasting trip should be on the cards. Take this small group food and wine tour, tasting local delicacies in villages in and around Mount Etna's countryside. Pick up is from Taormina, so you don't have to change hotels for this trip.
Day 5: Catania
Catania is the second-largest city on the island. This ancient port city sits at the base of Mount Etna and is abundant with culture, architecture, and bustling markets.
For me, it's only really necessary to visit one of the cities, so if you've already planned to visit Palermo, you can skip Catania, or vice versa. Not because Catania isn't great, it is. I just think the smaller towns are more "real Sicily" and should be prioritized.
Take a Walking Tour Around Catania
Take a guided tour through Catania to see the city's gorgeous medieval architecture and learn about its history and culture from a local. During your tour, you'll get to see highlights such as the Ursino Castle, the vibrant scalinata Alessi, La Pescheria, and lots of piazzas.
Tour the Massimo Theater
The Massimo Theater is the biggest opera house in Italy and one of the largest in Europe. This gorgeous 1,387-seater theater is known for its perfect acoustics, and you can give them a try during your guided tour of the Neoclassical building. You also get to tour the Valsecchi art collection in the historic Palazzo Butera.
Admire the Frescoes at Palazzo Biscari
If you're an art lover, visiting Palazzo Biscari should be your favorite thing on this Sicily itinerary. This Baroque palace is the most private in Catania, boasting jaw-dropping interiors from wall to ceiling. Take a guided tour of Palazzo Biscari and marvel at its gorgeous frescoes, paintings, overdoors, and stunning terracotta floors.
Visit the Catania Fish Market
Immerse yourself in Catania's everyday life by visiting the local fish market. This seafood market has lots of enthusiastic fishmongers selling the day's catch under colorful umbrellas. To get here, you'll climb a series of stairs made of volcanic rock – how cool is that?
Explore Catania's Roman Architecture
Catania is one of the first Sicilian cities to fall to the Romans in 263 BC, so it has a lot of historical monuments from that era. A great way to see the legacy of the Romans and their architecture is by exploring its relics dotted across the city.
Start at the Greek-Roman Theater, where you'll find two ancient open-air arc Roman theaters. The larger theater was designed to accommodate 7,000 spectators and had marble columns. On the west end, you'll find the Odeon theater, built for 1,500 people.
Your next stop is the Roman Amphitheater of Catania in the historic Piazza Stesicoro. While most of the ruins lie under the four adjoining streets, the amphitheater was originally built to accommodate 15,000 spectators and is one of the largest in the Roman world.
Sicily Travel Itinerary Day 7: Syracuse
Syracuse is a historic town sitting along the Ionian Coast. This stunning medieval city boasts an abundance of Greek and Roman architecture and amphitheaters, and it's said to be the birthplace of the famous Archimedes – a Greek engineer, mathematician, and inventor.
Where to Stay in Syracuse
The Caportigia Boutique Hotel is a 5-star hotel with an excellent location, and luxurious suites with breathtaking views.
Explore Neapolis Archaeological Park
In the Archaeological Park Neapolis, you'll find plenty of ancient ruins to admire. The complex comprises marvelous Roman and Greek architecture. You can take a tour of Neapolis Archaeological Park and admire its Roman Amphitheater, Teatro Greco, and the Ear of Dionysius – a limestone cave formed like a human ear.
Visit the Museo Archeologico Regionale Paolo Orsi
If you want to dive deeper into Syracuse's history, visit the Museo Archeologico Regionale Paolo Orsi for a front-row seat to the most extensive archeological museums in Sicily. Here, you'll see a large collection of fossils and figurines, including Titian's Venus Anadyomene.
Walk the Grounds at the Temple of Apollo
Dating back as far as the sixth century, the Temple of Apollo sits adjacent to Piazza Pancali. These ancient ruins are one of the most important Greek monuments in Sicily. This Doric temple is considered a pioneer in Greek architecture, as it displays a transition from building with wood to using stone.
Bonus Activity: Marvel at the Arethusa Spring
If you have some time to spare before the end of your Sicily itinerary, take a stroll down to the Arethusa Spring – a natural spring with a mythical story. This is a great place to sit and recollect all the memories you've made on this trip.
How to Spend One Week in Sicily | Wrapped Up
Italy is home to some of the best well-preserved medieval towns in Europe, and Sicily has plenty of them. The country's popular regions like Tuscany and Lazio may get the most attraction from travelers, but Sicily is a must-visit.
Like this post? Why not save it to Pinterest?
FOLLOW US on Pinterest, Instagram, Facebook for more great travel inspiration and tips.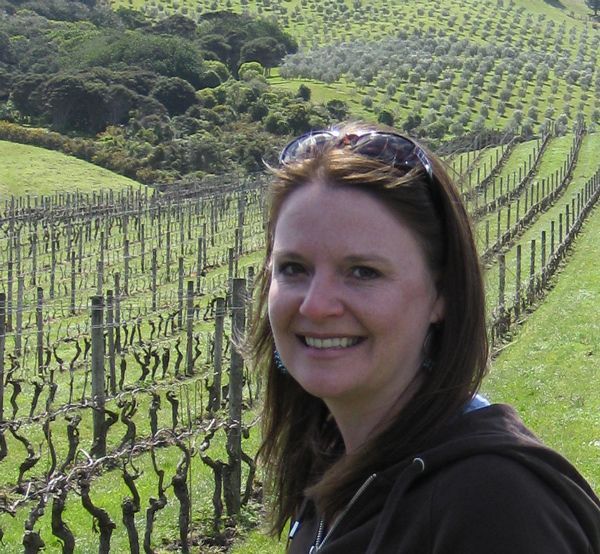 Laura Lynch, creator and writer of Savored Journeys, is an avid world traveler, certified wine expert, and international food specialist. She has written about travel and food for over 20 years and has visited over 75 countries.