Olympic National Park is located in the Northwest corner of Washington State. It's one of the most beautiful places to get away and experience nature in the Pacific Northwest. While there are dozens of reasons to visit Olympic National Park, we want to share a few of our favorites with you in this post.
Although referred to as three parks in one sometimes, Olympic National Park is really just one park that encompasses several ecosystems. The park encompasses an old growth rain forest, glacier-capped mountains and many miles of wild and rugged coastline.
You can camp there, take a drive through the forest, go kayaking, backpacking, fishing, birding, and mountaineering, and set out on some of Washington State's best hikes. If it's done outdoors, you can likely do it at Olympic National Park.
Also nearby are a bunch of great wineries and cideries to visit, on the Olympic Peninsula. We love driving around to a few when we're in the area.
» If you're looking for a longer vacation in the area, be sure to also visit the San Juan Islands, Victoria BC, and Seattle.
Lake Quinault Rainforest
There are three temperate rainforests located in the United States and all of them are located in Olympic National Park. The rain forest is a rugged, beautiful area with a pristine forest habitat that houses a unique community or animals, from the resident herd of elk to black bears and eagles.
The forest is dense with Douglas firs, western red cedar, Sitka spruce and western hemlock, which makes for a beautiful deep green paradise that is often misty and a bit mysterious.
You can take a tour through Lake Quinault Rainforest year-round from Lake Quinault Lodge (where you can also stay!), during which you'll learn about the fragile and important ecosystem of the rainforest, hopefully see wildlife like eagles and black bears, and learn about the history of the area and the Quinault Indian Nation.
Stunning Waterfalls
Olympic National Park is a wet area – it is a rainforest, after all. And all that rainfall leads to magnificent waterfalls. The park has no less than six stunning waterfalls that are at least somewhat easy to locate, though some require a hike.
The 90-foot Marymere Falls is one of the most popular and easiest to get to, near Lake Crescent. It's an easy 1.8 mile hike to the falls and offers many viewing platforms. It's open year-round.
Olympic Peninsula Waterfall Trail is a circuitous route around the Peninsula that takes you to more than 20 spectacular falls. The best way to plan a journey to see them is to check out this map, which shows where they all are. There are seven distinct waterfall areas on the trail, from smaller falls that are easily accessible by car to cascading falls that require a good hike.
The best of the falls include Merymere, Sol Duc Falls, Bunch Creek Falls, and the two-tiered Murhut Falls on Hood Canal.
Lake Quinault & Lake Crescent
These two lakes are spectacular reasons to visit Olympic National Park. You can visit of the day or stay overnight at a lodge or camping in an RV or tent.
Lake Quinault is located at the southern edge of Olympic National Park. The popular Lake Quinault Lodge is where to stay, while you spend the day fishing, hiking and driving the scenic 30 miles around the Quinault Rain Forest Loop Drive.
Lake Crescent is located 17 miles west of Port Angeles on U.S. Route 101. It's a deep glacial mountain lake with trout fishing, picnicking, camping & a boat launch. You can go out on a boat tour, do some fishing, or set out on a hike to nearly Marymere Falls. Other hiking trails near the lake are Devil's Punchbowl and Pyramid Peak.
Fantastic Tidepools
Tidepools are one of the fantastic things about exploring Olympic National Park. With so many rocky outcroppings along the coastline in the park, there are hundreds of accessible tidepools where you can peak in on some of the wildlife that call these pools home, like Acorn and Gooseneck barnacles, muscles, spiky sea urchins, seastars, and Dungeness crab.
Kalaloch's Beach 4 and Mora's Hole in the Wall are two of the most popular spots for tidepools in Olympic National Park, but there are plenty of others, like Second Beach, Third Beach, Ruby Beach.
While you can see tide pools during positive tides (up to +1.5), the best times to explore tidepools are during minus tides. Plan to arrive at least 30 minutes before the lowest tide, so you're ready for the best viewing. If you're going to a tidepool, like Hole in the Wall, that requires a hike, remember to include that time in your estimation.
During the summer months at low tide, rangers offer programs at both Kalaloch and Mora. The beaches themselves are absolutely stunning, particularly at sunset. Just be sure to follow tidepool etiquette. Don't disturb the animals!
Magnificent Hiking & Climbing
Mount Olympus is the highest peak in the Olympic Mountains. The mountain has over a 5000-foot elevation gain along its shortest route and it's considered a highly technical climb for mountaineers, so it is often on the list for serious climbers.
If you're not into highly technical climbing, don't worry, there are tons of regular hikes to do around the area. Check out this list of self-guided hikes in Olympic National Park.
Located at Lake Quinault Lodge there are 8 miles of interconnected hiking trails that lead all over the beautiful forest. Most of the trails even have interpretive signs to enrich the journey.
The famous six-mile Lover's Lane Loop is accessible from the back of the Sol Duc Hot Springs Resort. It's just one of the popular hiking trails in the Sol Duc Area.
Hurricane Ridge
You won't believe the view from the top of Hurricane Ridge. It's a hot spot for hiking, with many trails to choose from. On a clear day, taking a hike to Hurrican Hill offers one of the best views around – a 360 degree panorama across the Straits of Juan de Fuca to Victoria, Canada and glacier-topped Mount Olympus.
But even if you're not a hiker, you can still enjoy this gorgeous mountain. There's a road that takes you past the Hurricane Ridge Visitor Center and on up to the top, where you can park and take in the views and maybe even spot some wildlife.
Keep in mind that the roads are not always open in the winter. And the visitor center is only staffed during the summer.
Ruby Beach
Located on Highway 101, 27 miles south of the town of Forks (popular for the TV show Twilight), is the beautiful Ruby Beach.
While the parking lot and beach at Ruby Beach can get fairly crowded, you might not ever know it once you get out onto the sand. The haystack rocks and driftwood on the beach stretch on for miles along the open sandy beaches making it look like the beach stretches on and on.
At sunset, when the sun glistens off the water, it's almost magical. It got its name from the ruby-like crystals in the sand that you might notice glinting in the sun as you stroll along.
Sol Duc Hot Springs Resort
A weekend away at Olympic National Park can be very relaxing and peaceful, particularly at the Sol Duc Hot Springs Resort, located about 12 miles into the park.
Sol Duc Hot Springs Resort has 3 mineral hot spring pools and one freshwater pool, which range in temperature from 99 degrees F to 104 degrees. It's perfect for warming up after a long day of hiking and exploring the park.
You can choose to stay in one of the 32 cabins or 17 RV spots at the resort. Guests have access to the hot springs. it's open late March to late October.
CONCLUSION
See what I mean? This is just the shortlist! There are so many things to do in Olympic National park that it should definitely make your list of parks to visit for your next outdoorsy vacation. The whole family will love it.
Like this post? Why not save it to Pinterest?
FOLLOW US on Pinterest, Instagram, Facebook for more great travel inspiration and tips.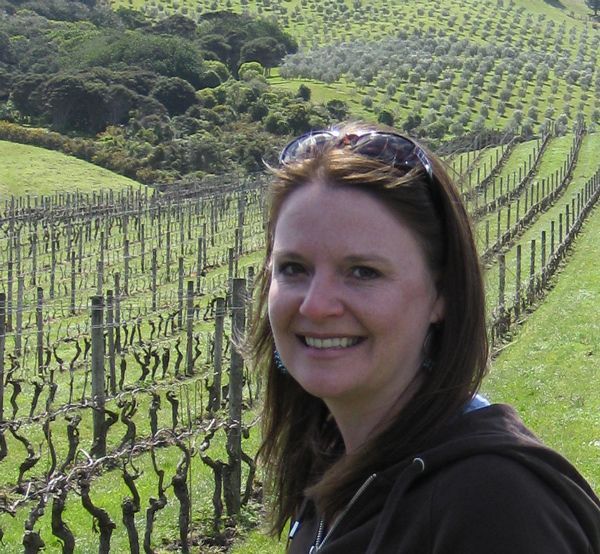 Laura Lynch, creator and writer of Savored Journeys, is an avid world traveler, certified wine expert, and international food specialist. She has written about travel and food for over 20 years and has visited over 75 countries.