Kauai, most appropriately nicknamed the Garden Isle, is the Hawaiian vacation destination treasured for its lush tropical greenery and sparkling sand beaches.
Kauai has plenty of amazing water activities and snorkeling is one of the most popular. If you are a snorkel fanatic or have never tried before, but would like to, then you will find this list super helpful as we've included 8 great places for snorkeling on Kauai.
The following suggestions will lead you to some of the best Kauai snorkel locations and whether you are expert or novice you will truly enjoy snorkeling on Kauai.
» Visiting several islands in Hawaii? Check out our guides to Oahu (with it's gorgeous waterfall hikes), top things to do in Maui, and be sure to use our Hawaii packing list to ensure you've got everything you need.
Where to Go Snorkeling on Kauai
Ha'ena Beach State Park
In the North of the island across from the dry cave and 9 miles past Princeton you will come to a great location for snorkeling. Once you arrive here you simply need to walk down the sandy beach to the right for awhile until you reach Tunnels.
Here the water is flat and the reef is a considerable ways out, but it is great snorkeling and absolutely worthwhile. The best time for snorkeling here is in the summer.
Anini Beach
Anini Beach in the north of Kauai is also a great snorkel location. Take a right on Kalihawai Road just after the Big Bridge. Stay on Kalihawai Road for just a few seconds and then take a left on Anini Road and follow the road to the end.
You can then head out to the beach with your snorkel gear. The beach is wide and large and the waves break far out, so you will simply need to head out a ways before you start snorkeling.
Lydgate State Park
In the East is Lydgate State Park and it lies just past the Wilua River sign if you are traveling from the north. However, if you are traveling from the airport then take Hwy. 56 and keep going until you pass the Wailua Golf Course. Then, simply turn right on Leho Road and then you will reach Lydgate State Park. If you are new to snorkeling then this is a great location to start out with. There are also BBQ pits, showers, picnic tables, and this is just a great place to enjoy the beach, snorkeling, and a cookout!
Poipu Beach Park
In the South there are several great snorkel locations off of Poipu Road. The first is Poipu Beach Park that is across from Brennecke's Restaurant. Here, you can enter from the right of the sandy point and just continue to the water and begin your snorkeling expedition. You will enjoy all there is to see from fish to plant life and clear water.
Koloa Landing
Another great snorkel location off of Poipu Road is Koloa Landing. To arrive here, head down Poipu Road and take a right at the fork in the road on Kapilli Road. When you reach the stop sign take another right and continue until you reach the boat landing. At Koloa Landing, enter the water and snorkel to the coastline surrounding you.
The Beach House
The Beach House is also an amazing snorkel location. Here you want to head towards Spouting Horn off of Poipu Road. As you are traveling look for the Beach House Restaurant. Once you reach it you simply need to park and then head to the nice bay beside the restaurant. At the Beach House you can enjoy snorkeling and seeing the many different fish that live in the bay.
Lumahai Beach State Park
Lumahai Beach State Park is in the north of the island and is about 5 miles past Princeville. When you are driving keep your eye out for a beach trail and cars parked alongside the road. Here you will encounter Lumahai Beach State Park.
Simply follow the path down to the beach and get ready to snorkel. However, this is a snorkel area for more advanced snorkelers and if you are a novice then you should avoid this area for some time because it can be dangerous.
Ke'e Beach
Located below the first of the Napali Coast cliffs, Ke'e Beach, in Ha'ena State Park, is the last place you can reach along Kauai island's north shore. The stunning landscape itself justifies the visit, but snorkeling lovers will definitely love the amazing variety of fish you can see here.
This snorkeling spot is good for beginners because it's protected by the reef. If you're lucky, you might even spot green sea turtles.
To access this beach, take Kuhio Highway north (hwy 56 and 560). It takes about an hour to drive all the way to the north shore. You can't drive all the way to the beach anymore. Parking at Hāʻena State Park is limited to 100 spots and it's usually full, so we recommend taking the Kaua'i North Shore Shuttle.
You must also have an advanced reservation to go there. Tickets are available 30 days in advance. Buy a shuttle ticket which also includes your entry into the park.
Discover a New Spot
While there are a lot of specific locations where snorkeling is known to be especially great, there are also a lot of unknown snorkel areas that are still being discovered, or hidden areas that only a few people know about. So, if you are interested in snorkeling in a particular area ask about the surf, the safety, water clarity, and then give it a shot!
Also, as you are snorkeling in different locations you will come across many other snorkel fans that will be happy to share some great snorkel locations with you. The entire Kauai coastline is amazing and no matter where you choose to snorkel you will certainly enjoy the underwater beauty.
You can take these Kauai snorkel tips and check out these various locations or you can look for some on your own. There are so many places to snorkel in Kauai that you can't make one single list. These are just a few of the known areas that are great and this is a fantastic list for tourists.
Tips for Snorkeling in Kauai
Always find out about the surf, tide, any dangerous conditions that might be present, and visibility.
Never snorkel alone so if something goes wrong you will have help nearby.
Avoid standing on the coral to protect the reef – try to stay floating on the water rather than standing.
Don't feed or otherwise disturb the fish, coral, or sea animals.
Wear reef-safe sunblock only and avoid putting on other lotions or perfumes before getting into the water.
What to Pack for Snorkeling
Snorkel gear – You can often rent this equipment from a beach-side stand, or from your hotel. But you can also bring your own.
Swimming suit or wet suit – whether you'll need a wet suit depends on the current weather and conditions. Typically a bathing suit will be enough in Kauai.
Change of clothes – Always bring a change of clothes, especially if you wore your swimming suit to the beach. Walking around in wet clothes is no fun.
Beach towel – You can use this to dry off or to lay out on the beach while you dry.
Water shoes – There are many spots where the walk out to the snorkeling location is rocks or lava bed, not sand, so it's a good idea to wear water shoes.
Reef-safe sunscreen – Save the reef and your precious skin by using only reef-safe sunscreen.
Waterproof camera or Go-Pro – Get some great pictures while you're out there with a waterproof camera.
Conclusion
If you are planning a vacation to Kauai and plan on snorkeling, then print this page out so you will have the directions and suggestions for the different snorkeling locations.
Like this post? Why not save it to Pinterest?
FOLLOW US on Pinterest, Instagram, Facebook for more great travel inspiration and tips.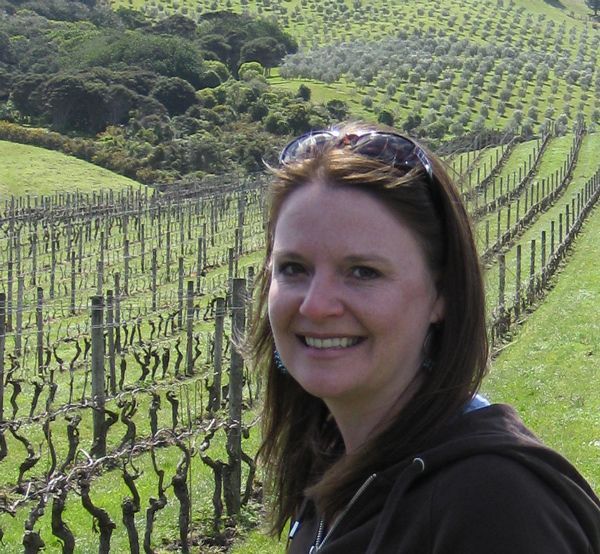 Laura Lynch, creator and writer of Savored Journeys, is an avid world traveler, certified wine expert, and international food specialist. She has written about travel and food for over 20 years and has visited over 75 countries.