The famous Sonoma County wine region in California is one of my favorite places for wine tasting in the United States. The vast and unique growing areas – each with its own microclimate – make for many different styles of wine, so the experience nor the wine ever gets mundane.
If you're planning a Sonoma wine tasting trip, you've come to the right place. We've spilled all our favorite places to go wine tasting in Sonoma, along with lots of other useful info on Sonoma for wine lovers.
>> Looking for more great wine in California? Check out the Best California Wine Regions to Visit.
The Sonoma vineyards are run by families who have been farming the land for decades, the wine is solid and reasonable priced, and the Sonoma tasting room experience is relaxed and friendly.
» Let the experts do the planning: Book an 8-hour custom-made private Sonoma Valley wine tour
About Sonoma County Vineyards
Located just an hour's drive north of San Francisco, Sonoma County and the Napa Valley Wine Region sometimes meld together in our minds as one big wine region, but there is actually a fair bit of difference between the two.
Sonoma County is more spread out in terms of land mass (almost double the size) – almost 60,000 acres of vineyards and more than 425 wineries.
It's more laidback and less pretentious.
Wineries are more typically run by families rather than large corporations (though there are now quite a few exceptions).
It's less expensive.
There is more diversity in the types of grapes grown in Sonoma.
There are quite a few AVAs (American Viticultural Areas) in Sonoma County — 19 at current count — so the wine produced in this area comes from many different terroirs and can be significantly different depending on the AVA.
That's one of the things that makes Sonoma wine country so fascinating for wine tourism. There's always something new and interesting to try.
Planning a Trip to Sonoma Wineries
How to Get to Sonoma
Being in such close proximity to San Francisco makes getting to Sonoma Valley really easy. It's a quick one-hour drive from the city. You can fly into either San Francisco or Oakland International Airport, and drive from there.
Better yet, fly right into Santa Rosa, which puts you directly in the heart of the valley. It's one of the easiest airports to get in an out of, so you can be wine tasting within 20 minutes of landing.
You will need to rent a car to get around Sonoma, even if you plan to have a driver for your wine tours. The hotels/restaurants are spread throughout the region and the public transportation options are not great.
If you don't want to drive yourself around while drinking wine and don't want to sip and spit, you can book a group tour (< 10 people) or a private wine tour that will give you a driver for the day. If you don't have a designated driver, I highly recommend this option.
Where to Stay in Sonoma Valley
The Sonoma Valley is rather large. It stretches from as far south as Petaluma up to Geyserville – roughly 40 miles. My personal favorite place to stay is in the town of Healdsburg. It's got great wineries, restaurants, and bars. Other areas to stay include Santa Rosa, Windsor and the city of Sonoma.
Healdsburg
For the best affordable luxury experience, stay at Hotel Healdsburg. It is right in the middle of the downtown core and has comfy beds and plenty of amenities. (Read reviews on Trip Advisor.)
There's also the trendy H2 Hotel that puts everything downtown within easy walking distance. (Read reviews on Trip Advisor.)
Santa Rosa
Vintner's Resort is one of the best luxury hotels in the area, with lovely rooms that center around a courtyard, a high-end restaurant John Ash & Co, and a daily happy hour in the bar.
Hilton Garden Inn Sonoma. Convenient to wine tasting, this is a good mid-range hotel that will save a few dollars to spend on wine. (Read reviews on Trip Advisor.)
Sonoma
Sonoma County AVAs
Where to taste wine in Sonoma is often left up to personal preference, because each of the AVAs in the area produce such different wines. There are 18 diverse regions in Sonoma.
Sonoma Valley – Chardonnay, Cabernet Sauvignon, Zinfandel
Dry Creek (for Old Vine Zinfandel) – Zinfandel, Cabernet Sauvignon, Sauvignon Blanc
Alexander Valley – Cabernet Sauvignon, Chardonnay, Zinfandel
Sonoma Coast – Chardonnay, Pinot Noir
Russian River Valley – Chardonnay, Pinot Noir
Bennett Valley – Merlot, Chardonnay, Pinot Noir
Carneros – Chardonnay, Pinot Noir
Chalk Hill – Chardonnay, Cabernet Sauvignon
Fort Ross – Seaview – Pinot Noir, Chardonnay
Fountaingrove District – Cabernet Sauvignon, Chardonnay, Sauvignon Blanc, Merlot, Cabernet Franc, Zinfandel, Syrah, Viognier
Green Valley – Pinot Noir, Chardonnay
Knights Valley – Cabernet Sauvignon, Cabernet Franc, Merlot
Moon Mountain – Cabernet Sauvignon
Northern Sonoma – Cabernet Sauvignon, Zinfandel
Petaluma Gap – Pinot Noir
Pine Mountain / Cloverdale Peak: Cabernet Sauvignon
Rockpile – Cabernet Sauvignon, Petite Sirah, Zinfandel
Sonoma Mountain – Cabernet Sauvignon, Chardonnay, Pinot Noir
West Sonoma County – Pinot Noir, Chardonnay, Syrah
If you have plenty of time in the region, plan to spend at least a few days and cover the regions that you are the most excited about. You can really learn the history and lay of the land by visiting diverse regions.
If time is short, or you're just looking for a good representation of Sonoma wine in the area, here are some of our favorite wineries in Sonoma, where you're guaranteed to have a good tasting experience.
Where to Go Wine Tasting
There's absolutely no way you can get around to even a small fraction of the wineries in Sonoma, no matter how many days you have to spend. We've been wine tasting in Sonoma probably 20 times and we haven't even scratched the surface.
Knowing that will help you get your head around the mountainous task of deciding where to go wine tasting. My best advice is to pick one or two regions that you want to explore during each trip. Start out choosing based on what wines you like.
Below are the areas and wineries I like the most, to help you get started.
Dry Creek for Old Vine Zinfandel – You won't believe the vines! They are so awesome to see and they are all over this valley. From those vines come the most concentrated, jammy wines. Visit Bella Vineyards, Capo Creek Wine Caves, Raymond Burr Winery and Truett Hurst.
Sonoma Coast / Russian River Valley – If you like Burgundy style wines, you might like this area for its Pinot Noir and Chardonnay. Visit J Vineyards & Winery, Rodney Strong, Benovia, and Korbel Champagne Cellars.
Alexander Valley – Located just outside of Healdsburg, you'll get a lot of Cabernet and Zinfandel, along with some of the old style oaky Chardonnay, and the wine country is gorgeous.
Healdsburg – Again if you're short on time, spending a day wandering around Healdsburg is a great way to do some wine tasting without driving. You'll find Stephan Walker, Thumbprint Cellars, GrapeSeed Wines, and Selby Winery, among many others.
A Few Standout Wineries
I have my favorites, as we all do. These are by no means the "best" or "only" wineries you should visit. I get a lot of comments on these posts with really mad people who think I intentionally snubbed a winery by leaving them off the list. These are just MY personal favorites and the ones I like to visit due to the fun experience or the exceptional wine.
Bella Vineyards + Wine Cave
We particularly love the Dry Creek Valley in Sonoma because of the enchanting old vines that are growing there, some over 100 years old. They make the best, most concentrated, jammy and delicious wines. Bella Vineyards is a winery we were introduced to recently and I wonder where it's been all my life.
The drive up to Bella is part of the treat, but then you arrive and see the cave entrance and the excitement level goes through the roof. They do seated tastings in the cave, making you feel like you've just taken the fastest flight ever to Tuscany.
Bella Vineyards was founded in 1999 and remains a small family winery. They focus on small lot old zinfandel vineyards in the Dry Creek Valley and work with a handful of passionate growers in the nearby area to produce highly acclaimed Pinot Noir and Chardonnay under a second label.
We were treated a lovely tasting by Andrew who walked us expertly through the lineup of their two labels, Bella for small lot zinfandels, and Ru's Farm, which focuses on single vineyard Pinot Noirs and Chardonnays.
Make a reservation for a seated wine tasting to try their current lineup, and if you have time you should also hike the hill above the wine cave. Reservations are required and can be made online or by phone.
Location: 9711 W Dry Creek Rd, Healdsburg, CA 95448
Hours: Daily 11am to 4:30pm; reservations required.
Rodney Strong
Rodney Strong produces some very good wine in Alexander and Russian River Valleys. You'll get to taste some reserve wines that you can't find anywhere else as well, and they're all very good. We especially love their Dry Creek Zinfandel and Reserve Cabernet Franc. If you're around in the summer, Rodney Strong puts on some really great summer concerts in their sprawling lawn.
Location: 11455 Old Redwood Highway, Healdsburg, CA
Hours: Thursdays through Mondays by appointment only
J Vineyards
Located right next door to Rodney Strong, J Vineyards also has some fantastic Russian River Valley wines to share. Their tasting room is modern and welcoming.
You can choose from a few different tasting flights, including the Signature Tasting or the Legacy Tasting, which is paired with cheeses. They also have a lovely restaurant where you can book in for a 5-course wine-paired lunch. You can also reserve a tour and tasting together, if you'd like to take a closer looks at the winery.
Location: 11447 Old Redwood Highway, Healdsburg, CA
Hours: Open every day 11am to 5pm
Chalk Hill Estate Winery
Chalk Hill is a great place to go for a taste of the Chalk Hill AVA. The location, between the cool Russian River appellation, and the warm Alexander Valley gives it a unique ability to create wines that benefit from both microclimates. Their Chardonnay is rich and balanced, with some oak – just the way I like it.
The name comes from the distinctive layer of chalk-colored volcanic ash that resides below the topsoil in this AVA. You can do a seated tasting on their vast terrace overlooking the vineyards so you can see it for yourself. They also have a library lounge tasting and an estate & garden Hummer tour in the summer.
Location: 10300 Chalk Hill Road, Healdburg, CA
Hours: Daily seated wine tastings by appointment, 11AM – 5PM
Francis Ford Coppola Winery
Certainly a more touristy wine destination, Francis Ford Coppola has a lot more to offer than just a gorgeous chateau. The wine tasting experience is fun and engaging. You can taste wines at the tasting bar, or you can set up a group or private tasting experience. The wines are all very solid. We particularly like the Director's Cut series.
The DC Cinema is a blend of Cabernet Sauvignon, Zinfandel, Syrah, and Petite Sirah. It's divine. You can also take a walk through the Coppola entertainment history museum set up inside the main tasting room. In the summer, there's a pool club to join, and the views from the pool cannot be beat.
There are frequent winery events and dinners, so be sure to check their website for what's going on. They also have a couple of dining facilities where you can enjoy tasty Italian specialties.
Location: 300 Via Archimedes, Geyserville, CA
Hours: Thurs – Mon: 11am – 5pm; Tues – Wed: Closed
Gundlach Bundschu
You may be a hard time pronouncing it the first time, but don't let that stop you from visiting Gundlach Bundschu (Gun Bun for short). Not only is the location and building stunning, there's an underground cellar where some tastings are held, plus a wonderful array of art and memorabilia.
This winery has been around a long time. It's the oldest continuously family-owned winery in California. You will get a true sense of this family's passion for the wine while you're visiting this historic winery. You'll want to make an appointment for your tasting.
There are quite a few options to choose from, including the basic historic winery tasting that takes about an hour, and the off the beaten path walking tour that takes about 1.5 hours. They are open every day except major holidays.
Location: 2000 Denmark St, Sonoma, CA
Hours: Daily 11am to 4:30pm
Cline Cellars
We were long-time wine club members at Cline Cellars before we moved to the UK. Their wine is consistently good. The reserve Zinfandels and Syrahs are what we love the most.
Cline is housed in a beautiful Victorian building with lots of lovely outdoor spaces to hang out and enjoy the nice weather. Be aware that if you visit on a sunny summer day, you can expect huge crowds. They do a pretty good job of orchestrating crowds however.
You can reserve a tasting in an exclusive garden cabana, in the garden patio for a Cline Ranch Tasting ($25), a seated club tasting, or try the Gust Exclusive line which is an offshoot of their main label for $55. For something more substantial go for the Sips & Bites option that includes cheese and charcuterie.
Location: 24737 Arnold Dr, Sonoma, CA
Hours: Open Daily 10:30am-5:00pm
Jacuzzi Family Vineyards
Cline and Jacuzzi are across the street from each other just south of Sonoma. Jacuzzi's winery is a Tuscan villa-inspired building and tasting room. Inside is a huge shop with lots of Italian products and wine, of course. Jacuzzi Family Vineyards offers an array of tasting experiences including a seasonal bites pairing, a wine and olive oil pairing, or an aperitivo tasting with snacks.
Jacuzzi has some very good wine as well as olive oils. You can taste at the wine bar, or enjoy their lovely outdoor courtyard.
Location: 24724 Arnold Dr, Sonoma, CA
Hours: Open Daily 10:30am-5:00pm – reservations required
Foppiano Vineyards
There is a lot of history in this vineyard that's been producing quality wine for over 100 years. Foppiano produces estate Petite Sirah, Pinot Noir, Zinfandel, Sauvignon Blanc and Chardonnay in the Russian River Valley AVA.
Louis J. Foppiano helped to establish this AVA. You're in good hands at this winery. It's a beautiful tasting room. They do estate & reserve tastings for $25, VIP tasting for $60, private tastings, lunches and dinners, and various events.
Location: 12707 Old Redwood Hwy, Healdsburg
Hours: Daily 11 am – 5 pm for outdoor tastings and limited indoor tastings (reservations recommended)
St. Francis Winery & Vineyards
With estate vineyards in Sonoma Valley and Russian River Valley, St. Francis is a family owned winery, established in 1978, is the place to go for old vine Zinfandel and a really great wine pairing lunch.
The mission-style tasting room, complete with bell tower, is located in the heart of the Sonoma Valley and it's surrounded by estate vineyards and gorgeous mountains. There are so many great tasting options, from trolley tours, to estate tastings, food and wine pairings and various flights.
Food & Wine Pairing
I highly recommend signing up for the Food & Wine Pairing lunch at St. Francis. It's one of the only of its kind, and very much worth the cost of $125. It's 5 large courses, really delicious food, paired really well, and everything is fully explained by their wine educators. We had a very nice time.
The Executive Chef Peter Janiak develops the menu with seasonal foods that highlight the area's diverse agricultural offerings that are perfectly paired with St. Francis' wine collection. It's a communal affair held in the Estate dining room, so you might even make a few friends while you dine.
If you're a wine club member, you receive a free lunch once per year as a perk!
Location: 100 Pythian Road, Santa Rosa
Hours: Open Daily 10am to 5pm; reservations required
Hook & Ladder Winery
Founded in 2003 by pioneering growers and vintners Cecil and Christine De Loach, and helmed today by their grandson, winemaker Jason De Loach, Hook & Ladder carries on the family tradition of making superb Russian River Valley wines.
We love the firehouse theme and decor, the old red fire engine, and the beautiful grounds that are perfect for a peaceful, lovely tasting outdoors. If you like Pinot Noir, Cabernet Franc, and Zinfandel, you'll love their style. There are various tasting options to choose from.
Location: 2134 Olivet Road, Santa Rosa
Hours: Wednesday – Monday 11:00 am – 5:00 pm (reserve online)
Kendall Jackson Winery
You can find Kendall Jackson's wine at many grocery and wine stores throughout the U.S., so you might be thinking it's not necessary to visit the winery, but they actually have a number of wines that aren't sold outside the tasting room that you'll get to try.
The property is gorgeous, particularly in summer. The estate includes a tasting vineyard where you can try the grapes when they're in season, and a huge back patio and a garden where they grow all kinds of vegetables to us in their food pairings. I definitely recommend a tasting and a food experience for lunch.
Food & Wine Pairing
We've been going to the KJ food & wine pairing or almost 10 years. It started back with head chef Justin Wangler who created an awesome pairing menu that had pairings like you wouldn't believe. So expertly created. Today it's a much larger affair, so it's not as customized and exciting, but it's still a great lunch, especially for just $95.
Location: 5007 Fulton Road, Fulton, CA
Hours: Open daily from 10:00 AM to 5:00 PM, reservations are required
Downtown Healdsburg
Downtown Healdsburg is packed with of tasting rooms, many of which are smaller production and very charming. Some of my favorites are Stephen & Walker, Thumbprint Cellars and Selby Winery.
The best part about Healdsburg, besides the copious delicious wine, is that you can park and walk around to the tasting rooms. Be sure to make appointments in advance, where necessary.
You can also make Healdsburg you base of operations while in Sonoma, as it's very centrally located and has everything you need, like great hotels, restaurants, bars, etc.
Check out our full guide to the downtown Healdsburg wineries for more suggestions and information.
Sonoma Wine Tours
There are plenty of tour companies who are happy to be designated driver for the week or weekend, so you don't have to do the driving yourself. Alternatively, some taxi companies will agree to a set number of hours for a fee, which will cut back on the typical "tour" costs of having a guide along.
Wine Tour Options:
If you book a group tour, they'll do all the planning and set the schedule. You won't have the chance to choose which wineries you visit.
Hiring a driver will allow you to visit the wineries you want, and in your own time, at a decent price, but you have to do all your own planning and arranging.
If you book a private tour, the guide will do all the planning, the driver will do the driving, but you can still choose where and when you want to go. It's the most flexible and enjoyable option, but it costs significantly more.
One of the most fun ways to see the valley is by bike. Rent a bike and ride along flat country roads to the wineries you like.
Another alternative is to book a ride on the Sonoma Wine Trolley that takes you to four different wineries and is a unique way to tour the area.
Where to Eat in Sonoma Valley
Downtown Healdsburg has many great dining options. One of my favorite places to eat in Healdsburg is Chalkboard on the side of Hotel Les Mars. It's a fun menu with specials on the chalkboard every night. One of their signature dishes is the fried chicken, pictured above.
Bravas Tapas Bar is another favorite with (fairly authentic) Spanish tapas. I love their back patio area in summer.
Nearby is a good casual option for lunch or dinner, Healdsburg Bar & Grill.
If you're looking for picnic staples, you can't go wrong with any of the sandwiches or salads at the Oakville Grocery.
J Vineyards has lovely winery lunch options. You can also enjoy a fantastic wine-paired lunch at Kendall Jackson and St. Francis Winery (see above). Or grab a pizza at Francis Ford Coppola.
The Girl & the Fig is a top choice for upscale California cuisine with a French twist. And there's always a quick stop at Inn 'n Out to fill up before tasting more wine.
In Rohnert Park, there's a great sushi restaurant called Hana Japanese that's one of our favorites.
CONCLUSION
Wine tasting in Sonoma Valley is relaxed and fun, which is why I love it there so much. If you have a plan of where you'd like to visit, it's really easy to get around and enjoy your day.
The wineries listed above are by no means the only or most prestigious wineries in Sonoma. They are just the ones we love and recommend. We hope you'll love them too.
Like this post? Why not save it to Pinterest?
FOLLOW US on Pinterest, Instagram, Facebook for more great travel inspiration and tips.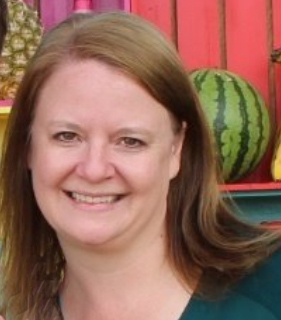 Laura Lynch, creator and writer of Savored Journeys, is an avid world traveler, certified wine expert, and international food specialist. She has written about travel and food for over 20 years and has visited over 75 countries. Her work has been published in numerous guidebooks, websites, and magazines.