Going on a South Africa safari is very exciting. I remember the first time we spotted a giraffe gliding toward us, towering over the trees, and I was so enthralled with the whole experience. It's not every day you get to hang out among zebras and elephants and lions.
The game viewing experience is excellent at top-rated Kruger National Park and other well-regarded game parks in the country. Wildlife is protected in over 300 public and private game and nature reserves throughout the country.
Planning and preparing before you go on a South African safari will ensure you have a fantastic time and get the most out of your hard-earned vacation. There are dozens of parks to choose from, styles of accommodations, and packing dilemmas you'll need to research, so planning a South Africa safari well in advance is the key to a successful trip.
Check out our great South Africa safari tips to begin planning this incredible experience you're about to embark upon.
If you're going to be spending more time in South Africa, check out our South Africa travel guide and read about awe inspiring places to visit in South Africa. Want a safari elsewhere in Africa?
Choosing a South Africa Safari Park
Which park you choose depends on what type of experience you're looking for. In South Africa, the best places to see wildlife are at private game reserves and national parks. Private game reserves are not as expansive as the publicly owned national parks.
Their key selling point is (often luxury accommodations and ranger-escorted, personalized safaris. The national parks, on the other hand, are popular for self-drive tourists. They offer accommodation in a limited number of enclosed rest-camps, in bungalows, chalets and even tents.
Kruger National Park is the place to see big game, particularly the "big five" of buffalo, elephant, lion, leopard and rhinoceros. Game viewing is usually done from the comfort of a vehicle but walking, horseback, camel and canoeing safaris are increasingly becoming popular.
If you wish to view game in any other way than in your car, it is required that you be accompanied by an armed ranger. Adventure types often think that watching game aboard a vehicle is for wimps. Walking safaris are designed for these ultra adventure types. And it is the reason that the thoughtful folks at SANParks maintain a network of wilderness trails in the parks.
The typical walking safari will have a maximum of eight people and they last for 2 nights and 3 days. Participants must obviously be physically fit. For our safari experience, we chose a combination of spending a few days at a private reserve and a few more exploring Kruger National Park on our own.
You could easily spend the entire time at one resort. But if you like self-driving vacations, or you want to plan a budget South Africa safari, driving yourself through Kruger National Park is a fine option.
Check out the private game reserve vacation options on Expedia.
Public Game Reserves
Public game reserves and national parks offer a convenient, and often much cheaper, a la carte experience. In a public reserve you can drive yourself around the park at your convenience or participate in a scheduled game drive with other guests that are lead by the rangers at the park.
I would recommend a little of both, so you can try both experiences. While a private resort usually has two daily scheduled drives, on a self-drive, you can choose when you enter and leave the park. You can spend all day driving around on your own, or you can even skip a day without wasting money.
The only stipulation is that you must be out of the park, or back at your accommodation by dusk. There are some great budget options for accommodations in national parks that may fit your budget better than an all-inclusive private reserve. You may need to book quite a bit ahead to snag the best accommodations. The options range from tents and huts to private bungalows and rooms in a lodge.
Our Top Recommendations
With over 2 million hectacres, Kruger is the best wildlife park in South Africa, and ranks up there with the best in Africa. Kruger offers a diversity of animals unrivaled anywhere else in South Africa. In addition to the big five, some of the interesting game you find here include – hippo, jackal, giraffe, zebra, buffalo, warthog, numerous antelope species, cheetah, wild dog and spotted hyena.
The park is home to more than 140 mammal and 500 bird species. Kruger has 3,000 kilometers of a well-maintained road network and is ideal for those seeking a self-drive experience. The park is relatively inexpensive and easily accessible. It is therefore hugely popular and draws over 600,000 visitors annually.
It in particular gets very crowded over the school holidays in July and December. Since there are a maximum number of vehicles allowed into the park daily, you are well advised to make advance arrangements if you plan to visit then.
Game viewing is good year round, but the best time will be from April to September when the bush is sparse. There are quite a few options for accommodations throughout the park, from huts, to tents, cottages and luxury lodges.
Or you can opt to just spend the day at Kruger either on a self-drive adventure or participating in a scheduled activity. The park also has a "hop in and ride" option, where you can park your car and go along on a guided safari. Be sure to book ahead. The park has a daily maximum limit of visitors.
Kruger also has great services for handicap visitors. Check out this wheelchair accessible guide to Kruger National Park.
This is a a protected area in the southern Kalahari Desert that borders Namibia and Botswana. Kgalagadi is actually comprised of two adjoining national parks: Kalahari Gemsbok National Park in South Africa and Gemsbok National Park in Botswana.
This park is host to the famous black-maned Kalahari lions. You will also see gemsbok, springbok, eland, blue wildebeest, cheetahs, wild dogs, jackals, bat-eared foxes and leopards. Birding is also excellent and of 297 species recorded, 96 are resident.
The Kgalagadi is not for the fainthearted -it is far from anywhere and getting there is a slog. It is located 904 km to the west of Johannesburg. All accommodation in the park is managed by SANParks. You will get the best experience if you visit between June and July when the weather is coolest.
Entering the park puts you in territory maintained by both countries and you can leave the park by way of a different gate that will take you into Botswana or Namibia. There are accommodations throughout, but the ones operated by South Africa can be booked online.
Private Game Reserves in South Africa
Private game reserves offer luxury accommodations, often with all meals included in the price, plus regularly scheduled game drives with seasoned guides who know how and where to find herds of animals. You'll see more animals and more diversity during these game drives than you would at a public park like Kruger National Park.
At a private game reserve, everything is taken care of for you. Of course they can be rather expensive. Private game resorts often take their clients on two game drives per day, one in the early morning and one in the late afternoon. Keep this in mind when planning how many days you want to stay at the resort.
After three days, you may not wish to continue doing two game drives per day, especially if your guide showed you a lot each day. There are many private game reserves to choose from. Often the one you choose is dependent on your budget.
If you don't mind how much, but just want to have the best experience possible, I would suggest looking into one of these top private game reserves: Sabi Sand, Mala Mala, Timbavati or Tswalu Kalahari Reserve.
Our Top Recommendation
The Sabi Sabi Private Reserve is located inside the Sabi Sand Private Reserve that has over 65,000 hectares of land, with a partially unfenced border that allows free roaming of animals between the reserve and Kruger National Park.
You'll be guided on schedule drives to ensure you see the Big 5, along with dozens of other endangered species. If you're looking for luxury and a relaxed vacation that's planned for you, Sabi Sabi is a fantastic choice.
At Sabi Sabi, you can choose between four, 5-star luxury lodges. There's Selati Camp, Earth Lodge, Bush Lodge and Little Bush Camp. Each has its own unique feel.
There are many additional resorts to choose from in the larger Sabi Sand Private Reserve.
Click here for a comprehensive list of private and public game lodges in Africa.
What To Wear on a Safari
Clothing & Accessories
Lightweight fabrics are best. If you're inclined to buy clothing specifically for this trip, look for moisture-wicking and SPF-blocking fabrics. Pack neutral colors that will help you blend into the surroundings and won't heat up. White and black are out! Also, don't wear bright, neon colors that might scare away the animals.
Make sure you pack a hat, sunscreen, bug repellent and sunglasses. You may also wish to bring a pair of binoculars.
As you can imagine, in the early mornings it can be cool and in the afternoons it can be quite hot. Make sure you pack easily to put on and take off layers. A light sweatshirt or shall, a scarf, and a jacket will do just fine.
Pack hard-rubber sole shoes if you'll be going on walking safaris. Regular shoes are appropriate for all other times. Obviously, sandals, open-toed shoes and heels are not appropriate.
Camera Equipment
You won't want to be bogged down with heavy and tedious camera equipment. On safari, you will be packed into the vehicle with everyone else, so leave tri-pods, large camera bags and extraneous lenses back at the hotel and only take what you absolutely will need for that drive. A high megapixel camera with a zoom lens is highly recommended.
Don't overpack. There's no need to pack a lot of extra things that you probably won't need anyway. The only things you really need while on safari are your camera, a good hat, sunscreen, bug repellent and layers.
Here are some of our top recommended things to pack for a South Africa safari:
What to Know Before You Go on Safari
Vaccinations

Get the shots you need at least 6 weeks in advance of your trip. Some shots require multiple doses given over a period of time. Check the CDC website for more information on what shots are required. Malaria pills may also be needed when traveling to specific areas.

Appropriate Expectations

Be prepared for disappointment. You may be extremely excited to see the Big 5 and think that it's a given, but it's not. We spent long hours the first two days of our safari searching for elephants that it seemed we were never going to track down.

We never saw many of the big game cats. Set your expectations appropriately. While the guides will do what they can, it's not always possible to see everything.

Photography

Most people plan to get some great shots of wildlife while on safari. It's important to learn as much as you can about your camera, explore settings that might be useful while on safari, or even take this opportunity to replace your old camera with something befitting the occasion.

Remember that you'll be going on early morning, as well as sunset safaris, so be prepared for those lighting scenarios. Often there isn't a lot of time to snap a prime shot and you're limited by where you're seated in the vehicle. Sometimes a basic point and shoot camera with a great zoom will yield the best results.

Tipping

Tipping guides is expected at most lodges, especially at luxury lodges. The "going rate" is $10 for guides and rangers, $5 for trackers and specific help you received from butlers and $5 for the general housekeeping/staff fund.

These estimates are all minimum per person, per day. Give the tip directly to the person at the end of your trip. This exchange often happens following the final game drive. There should be a general tip box in the reception area if you're unable to hand out the tips. Just make sure you specify who they are to go to, if not the general fund.

Arachniphobia

If you're at all afraid of spiders, just know that you will have close encounters with enormously large spiders. On the game drives, there's always a spotter who sits at the front of the vehicle with a large stick. Yes, they're there primarily to spot tracks and signs of animals, but what do you think the stick is for?

To knock down spider webs before they whack the tourists in the face. I have what I would say is a medium fear of spiders. It was almost a traumatic experience for me. The amazing animals are the only thing that kept me from losing it out there.
Conclusion
South Africa is a wild kingdom full of incredible animals and adventures. It's definitely worth the long flight to get there. If you take the necessary steps while planning a South Africa safari, you'll definitely reap the benefits when you get there.
What are your favorite things to do in South Africa? Have you been on a safari there? Tell us about it in the comments.
Like this post? Why not save it to Pinterest?
FOLLOW US on Pinterest, Instagram, Facebook for more great travel inspiration and tips.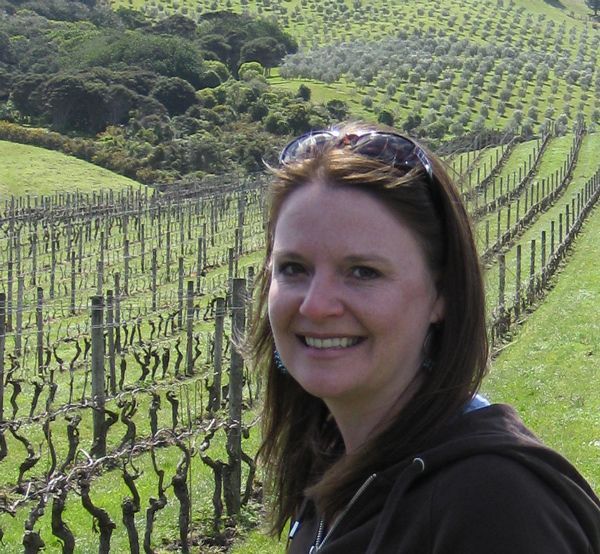 Laura Lynch, creator and writer of Savored Journeys, is an avid world traveler, certified wine expert, and international food specialist. She has written about travel and food for over 20 years and has visited over 75 countries.