When you decide to go on a luxury cruise, you probably already know these two things: That it's going to be expensive and that what you're paying so much for is a truly luxury experience that meets all of your expectations. Celebrity Cruise line delivers on that promise very well.
If you're already expecting to pay for the luxury experience, it would be a real shame if you skimped on the dining experience and didn't pay a little extra for specialty dining on Celebrity cruises.
They offer a remarkably luxury experience in every aspect. The ship is undeniably elegant, the staterooms are well-appointed, the bars and lounges are opulent – even the cafe is decked out with modern decor and trendy high-backed chairs. It's a luxury experience, for sure.
Specialty Dining on Celebrity Cruises
I know that dining outside of the general dining room isn't a high priority for everyone – the food in the main dining room is already high quality – but there are other unique dining experiences that you definitely will want to try.
A major plus for Celebrity dining is that they've partnered with world renowned chef Daniel Boulud, who is their new Global Culinary Ambassador, to create signature restaurants at sea. Le Voyage by Daniel Boulud can be enjoyed on their Edge Series ship, Celebrity Beyond.
» Wondering if you should splurge for the premium beverage package? We bought the package and did the math. See our results here.
Specialty Dining Packages
You can book a specialty dining package on Celebrity before the cruise, with some restrictions. The type of package and price varies depending on the length of your cruise. But this allows you to tack on the package when you purchase or up to 2 days before your cruise.
You can also use your on-board credit to experience the specialty restaurants. When we booked, we were given $300 onboard credit and since we already upgraded to the premium beverage package, we decided to spend that money on dining experiences.
While on board, we were offered deals and discounts at the specialty dining restaurants throughout the cruise. Often, during breakfast or as you return from excursions, you will be approached by crew members offering deals like 2-for-1 or half off at a particular restaurant.
If you want to save a bit of money, you can wait for those opportunities to present themselves before making your dinner plans.
» Is this your first cruise? Read about what we learned when booking our first cruise.
Celebrity's Specialty Dining Restaurant Choices
I knew Celebrity was a luxury ship and that they would have great food, but I had no idea there would be so many great restaurants. First a quick rundown of the options, with descriptions from the cruise website:
Tuscan Grille – A celebration of big, bold flavors. This Italian steakhouse features the rustic dishes of Tuscany with a nouveau twist.
Murano – A contemporary take on classic French cuisine. Exquisite fine dining with stellar service in sophisticated surroundings.
Lawn Club Grill – The joys of interactive outdoor grilling with ocean views in an open-air setting overlooking the lush green grass of the Lawn Club. Available on Celebrity Silhouette and Celebrity Solstice.
Eden – Try divine, experiential cuisine at Eden Restaurant to the crescendo of theatrics. Indulge every sense in a space that transforms from chillful mornings to playful afternoons to sinful evenings.
Sushi on Five – A modern take on traditional Japanese cuisine. You can pair your favorite sushi and sake.
Fine Cut Steakhouse – Fine Cut Steakhouse delivers an upscale dining experience for dinner with service that's elevated to an art form and views overlooking the three-story open design on the inside of the ship and stunning al fresco seaside dining on a hedge-lined terrace that looks out over the sea.
The Porch (only open for breakfast and lunch) – Overlooking the Lawn Club's cool, green grass, a spot to enjoy freshly-made breakfast or lunch. Featuring quick, simple and fresh food, like soup, salads and panini. Available on Celebrity Silhouette and Celebrity Reflection.
Rooftop Garden Grill – Nestled perfectly in its own delicious corner of the Rooftop Garden, this outdoor restaurant will satisfy your cravings with grilled favorites.
Le Grand Bistro – Designed to transport you to a bistro in the heart of Paris.
As you can see, the options are numerous. While not every restaurant listed will be available on every Celebrity ship, there are many great options no matter which ship you're on.  (Read more about the specialty dining options aboard Reflections.)
I suggest giving them all a try and seeing which you like best. If you're on a shorter cruise, you may not go back more than once, but on our 12-day cruise we visited each restaurant twice, which spending the remaining nights in the main dining room, which for us was Blu, since we were in the Aqua-Class staterooms.
What to Expect from Specialty Dining Restaurants
Like I mentioned, we went to each specialty dining restaurant twice on our cruise. Each one was quite a bit different, but we found the food to be of a very high quality and standard in each, plus the service was stellar everywhere.
Each restaurant has a sommelier to help you choose wines to pair with your dishes, and they are happy to bring you a different wine with each course. There were plenty of options on the menu to be able to return 2-3 times without ever having the same meal. Though, I must admit that we fell in love with some dishes and couldn't help but order them again the second time.
Apart from the dishes, I was really excited to try the sparkling wines of specialty dining restaurants. The first time I experienced specialty dining on a Celebrity cruise, the sommelier was incredibly accommodating, inspiring me to learn how they master wine tasting. I jumped at the opportunity to ask a couple of questions about wines because of my curiosity and excitement. It's a good thing that the sommelier was happy to answer all my questions about the best wine pairings and other wine-related questions.
What exactly can you expect from specialty dining? I had so many expectations on my first cruise, and I can say that most of them were met.
So, you can expect to:
Eat really good food
Get really good service
Have a sommelier help guide your wine pairings
Choose 3-4 courses from the extensive menu
Stay for an after-dinner drink
Have a seat with an incredible view
Not too bad for a night out, I'd say!
Celebrity Food Photos
Here are the photos we took of the food on our Celebrity Silhouette cruise, from each of the specialty restaurants that were available to us.
Tuscan Grille
My favorite of all the restaurants was Tuscan Grille. It wasn't only because of the food, though it was incredible, it was also due to the service we received there. We had three different waiters, but we loved them all. And the sommelier always introduced us to something new to pair with our dishes.
The Food
Tuscan is really just a solid Italian restaurant, serving many of the classic dishes you really want from a good Italian spot. We kept going back for the lasagna, which was rich, creamy, cheesy goodness. And we always had the tableside Caesar salad with anchovies on top. They mixed it up just right. Another of my favorite things about Tuscan Grille is that they had limoncello to serve as an after-dinner drink.
Murano
The only actual fine-dining, white tablecloth restaurant on the ship is Murano. It's a French steakhouse, serving sizzling cuts of beef, classic French dishes like mushroom soup and lobster bisque, along with some great show cooking and a cheese cart.
We only wanted to visit Murano once because it was the most expensive of the restaurants and the fanciest, so we dined there on one of the three formal nights.
The Food
The food was all very good. I ordered the lobster dish, which was cooked flambe tableside. It was fun to watch, but the dish was too creamy and rich without pasta. Also, sadly, the restaurant is very dark inside.
It's the only restaurant that doesn't really have any windows or view. So my pictures all had to be lightened and that always makes things look a little funny (sorry about that!).
Lawn Club Grill
Most of the time on our cruise, the weather wasn't really nice enough to enjoy the rooftop lawn on the Celebrity Silhouette. It was beautiful up there, but because of the incessant wind, it was also mostly deserted.
The Lawn Club Grill is located in the middle of the lawn, so it was relatively empty the night we visited, which was okay with us because the fun of the Lawn Club Grill is being about to make your own food, if you wish. And we did.
The Food
First you go through the salad bar options and pick out the toppings for your flatbread (which more resembles pizza, I believe). Then you toss the crust for the pizza, dress it up and get it in the oven. Then you choose your meats to grill and take turns seasoning, grilling, flipping and otherwise tending to the grilling.
It's really quite fun. We had the attention of the entire staff, so it was even more engaging and fun.
Unforgettable Specialty Dining Experience On A Celebrity Cruise
Do you want to experience an unforgettable dining experience on a celebrity cruise? If your answer is yes, then you can enjoy the best food recipes, wines, and services simply by paying extra. You don't have to downgrade your cruise experience because you deserve to indulge yourself and have some time to unwind.
The extra cost will be worth it, especially if you're with your spouse or other close family members and friends. Don't restrict yourself from enjoying both fine dining and a cruise trip, as I did.
CONCLUSION
If I haven't managed to pique your interest in the specialty dining on Celebrity Cruises, I think you're probably one of those people who just don't care much about the food. You can't be swayed. It's okay. More room for the rest of us!
Have you been on a Celebrity Cruise and dined in any of these fabulous restaurants? Which one did you like the most? If you're going on a Celebrity cruise in the near future, I hope you are prepared for all the delicious food you're in for! It's going to be a great trip.
Quick. Check these necessities off your prep list!
Like this post? Why not save it to Pinterest?
FOLLOW US on Pinterest, Instagram, Facebook for more great travel inspiration and tips.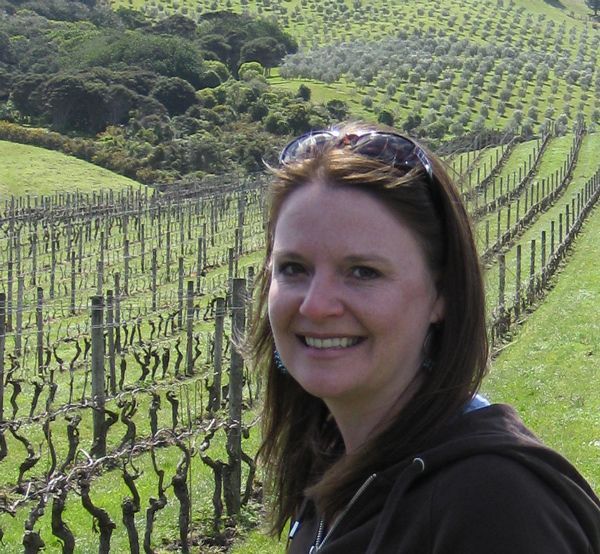 Laura Lynch, creator and writer of Savored Journeys, is an avid world traveler, certified wine expert, and international food specialist. She has written about travel and food for over 20 years and has visited over 75 countries.