Bristol, England, is a city filled with great sights to see, from the vibrantly colored street art to hot air balloons floating over the River Avon, to fantastic museums and restaurants located along the harbour. You might not think to visit Bristol on your tour of England, but that would be a huge shame.
We find the city quite charming and definitely worth a few days of exploration. In this post, we will share how to spend two days in Bristol, to see the main sights and enjoy the city.
Located in the south west of England, just an hour-and-a-half drive from London's Heathrow airport, is the fun and vivacious town of Bristol. The city is located along the River Avon and the old industrial port is now home to lively restaurants and museums.
If you arrive in Bristol with a rough plan, you'll be able to get around to everything you want to see in just two days in Bristol. For your overnight, check out this guide for where to stay in Bristol.
How to Spend Two Days in Bristol: 2-Day Bristol Itinerary
Bristol Street Art Tour
A company called WheretheWall conducts the original, and most comprehensive, street art tour in Bristol. The tour starts promptly at 11am from the College Green and takes you around town to see some of the best and most creative street art in the city.
What sets this tour apart from others is that their tour guides are immersed in the Bristol street art community and know the artists personally. Read more about the Bristol Street Art Tour.
Our guide was John Nation, who has been called the Godfather of Bristol urban art. He has worked with the Bristol youth for decades, trying to provide a legal way for them to showcase their talents and turn what would be illegal graffiti into something enjoyable for the community and worthwhile for the youth.
He and their other tour guides have the insider knowledge that makes the tour both up to date with the newest art and thoroughly educational. You'll get to see some of the famous Banksy paintings, along with commissioned pieces and freshly painted art by up-and-coming Bristol taggers.
To Book | Phone: 07748 632 663
Harbourside
Once a busy port bustling with sailors and merchants, the Harbourside in Bristol has been renovated through the years and has blossomed as one of the top spots in the city.
We spent a lot of time at Harbourside enjoying the restaurants, walking along the waterfront, checking out the Saturday market stalls that pop up along the walkway, and stopping in to a few places for beer and cider along the way.
The Harbourside is packed full of great places to eat, but our favorite is No. 1 Harbourside, with a regularly-changing menu that reflects what's in season. The food is fantastic – we had delicious fish and chips. Check out all the harbourside restaurants and cafes for more choices.
SS Great Britain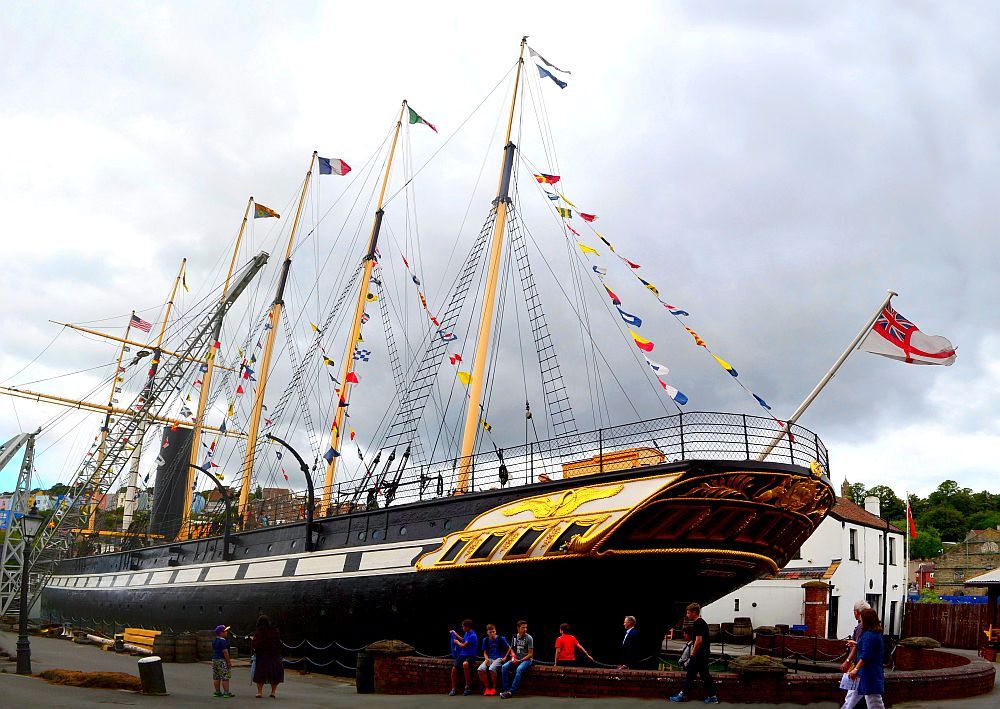 This isn't your typical dull old boat, it's a national treasure and an engineering marvel. At the time of her launch in 1843, she was the largest ship in the world, intended for luxury trans-Atlantic passenger travel.
The engineer behind this vessel is Isambard Kingdom Brunel, a 19th-century engineering great. When you visit the ship, you can go aboard and pretend to be a passenger, check out the galley, the luxury cabins and the cargo hold. It's a fascinating look at what it was like to travel on the world's first ocean liner.
Ticket prices: Adult – £18; Child – £10. Family and group discounts available. Website
M Shed
Celebrating the city's past, M Shed is a museum full of city pride. You'll find exhibits that showcase the city's people, places and life from prehistoric times through to the present day in the 4-story building on the harbour docks.
It's free to get in and it's a great place to take the kids to play with and enjoy the interactive displays. Just out front are electric cargo cranes from the big days of Bristol trading in the 1950s.
You can even board The Henbury and Portbury steam locomotives from the early 1900s for a ride along the docks. Steam boats, tug boats and fire boats can also be seen out in front of the musuem. It's a great place to spend a few hours.
Website | Phone: 0117 352 6600
Take a Hot Air Balloon Ride
One of the really cool activities you can now do in Bristol is go on a hot air balloon ride over the River Avon. The 1-hour flights passes over the most spectacular scenery and landmarks in the Bristol, Bath, Somerset, Gloucestershire and South Wales.
The main flying season is from March to the end of October, because the weather is often not conducive to flying outside those times. But if you happen to be visiting during this time, why not book a memorable balloon flight.
» Book a flight with Bailey Balloons
Guided Walking Tour of Suspension Bridge, Clifton Splendour & Old City
A great way to learn your way around Bristol and see the top sights, like the suspension bridge, the dramatic 'Avon Gorge', the main historic buildings, grand terraces, crescents and squares, is on a walking tour. There's no much left out of this fun tour. The guide shares interesting facts, colourful characters, history and anecdotes along the way.
Stand Up Paddleboarding
During the summer months, there's no better way to see Bristol than from the exciting waterways along the Bristol Harbourside. Stand up paddleboarding has become a much-loved activity in Bristol and it's very easy to do with SUP Bristol.
You can book a 1.5 hour paddleboarding session and they'll provide you with everything you need, including instruction to make sure you know how to do it safely.
Tours to Book:
CONCLUSION
With two days to spend, you can see a good bit of the city and fall in love with its history and the new modern vibe that is happening there now. It's a great city for walking.
Like this post? Share it on Pinterest!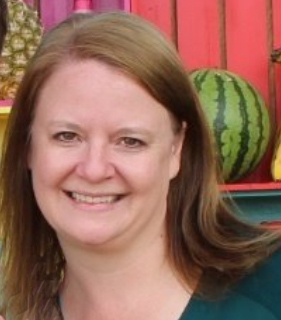 Laura Lynch, creator and writer of Savored Journeys, is an avid world traveler, certified wine expert, and international food specialist. She has written about travel and food for over 20 years and has visited over 75 countries. Her work has been published in numerous guidebooks, websites, and magazines.