We love to travel for food, and one of the most interesting places for street food around the world is the Philippines. If you're traveling to the Philippines and want to know what to eat while you're there, and what types of street food you'll find, this post will fill you in.
There are many Filipino foods to try throughout the country, but what captured my heart the most was the street food. There are many types of street food in the country, some of which are only found in specific regions. If you'll only be visiting one region, you may not find all of these specialties.
Below I've listed some of the most popular Philippines street food that are worth trying out when you visit the country. Be prepared by taking the list with you when you go.
Foods to Eat in the Philippines
Balut
Balut is the king of Filipino street food. If you meet a local, it's almost automatic for them to ask if you've tried balut. That's likely because these up to 21-day-old fertilized duck eggs look revolting to most Western foreigners and the locals like challenging tourists to eat them. I mean, you can literally see the hairy duck fetus inside the egg. It's not for everyone.
However, it is one of the most iconic delicacies in the country, so if you have an adventurous heart and a stomach that can handle it, you really have to give one of these eggs a try.
Here's a great collage of how to eat Balut from Anna Garcia via Flickr (CC2.0)
You can find them in many street food areas and they're very cheap. First you crack them open and sip out the "soup", then you can sprinkle with salt and some vinegar and eat it.
Kwek-Kwek
Is it a coincidence that this street food's name sounds like the quack quack of a duck? Probably not. This popular street food can be easily found everywhere, especially on the streets of Manila.
It's a boiled quail or duck egg, battered in an often bright orange-colored breading and deep-fried in vegetable oil. The breading has no specific flavoring. The snack tastes like a deep-fried hard boiled egg – exactly as you expected. You can dip it in a sweet and spicy brown sauce or douse it with vinegar.
Tokneneng is another very similar street food that is pretty much the exact same thing, but using chicken eggs.
Siomai
Many Filipino dishes are heavily influenced by Chinese culture. If you like Chinese food, this dish might look and taste familiar to you. Siomai is the Filipino version of a Chinese dumpling.
It's filled with a meat or shrimp and vegetable mixture in a wonton wrapper that's steamed and dipped in soy sauce and calamansi, the local version of lime.
Ihaw-Ihaw (Grill-Grill)
Ihaw-ihaw is literally translated as "grill-grill". Basically, ihaw-ihaw is a variety of grilled street food on a skewer. Filipinos like repeating words! This popular street food is also referred to as Isaw.
Beware though, barbecue in the Philippines is definitely different from what you probably are used to. Oftentimes, eating barbecued meat in the Philippines could pass as a challenge on Fear Factor. From pigs' intestines, blood, and ears, to chickens' feet, head, and heart, they don't waste any parts of the animal.
If you're squeamish about eating any of those things, you might want to ask (or not!) what you're getting before you eat the meat on the stick. It's always seasoned really well and super tasty, but it's still intestines.
Fish Ball, Squid Ball, and Kikiam
These three Filipino street food staples – all types of fish balls – also come on skewers, and they are deep-fried. This may remind you of something you have seen before, especially in other Asian cuisines, particularly in Hong Kong, but the ones in the Philippines vary more, depending on the vendor.
While the fish balls are usually round or flattened, the kikiam is in a more oblong shape.
The dipping sauce also plays a big part in its overall taste. The sauce is available in sweet, sweet and spicy, and vinegar mixture, usually with chopped onion, pepper, and other spices.
Turon
This is definitely my favorite! Cheap and delicious, turon are plantains or cooking bananas rolled in brown sugar, sometimes with a strip of jackfruit, wrapped in lumpia wrapper, then deep-fried in vegetable oil. They are amazingly delicious.
They are perfect for dessert, topped with ice cream, but they are more commonly eaten as street food without the topping. Turon is a much-loved Filipino snack and believe me, you won't be able to stop at one.
Chicharon
Chicharon is the same as the Chicharrón or Chicharrónes that are also common in Latin countries, like in Peruvian cuisine. This is not surprising, given that along from a Chinese influence, the food of the Philippines will also remind you of Spanish dishes, as the country was colonized by Spaniards for more than 300 years.
Chicharon is crispy and crunchy pork rinds, best eaten when dipped in coconut vinegar with smashed fresh garlic. These are commonly seen during a Filipino drinking session or 'tagay' session, as the locals call them. They make great Filipino snacks.
Buko juice
After enjoying a few of the different street food delicacies mentioned above, you'll also want to try some local drinks, to complement the experience. Buko juice should be on the list, for sure. This is a drink made up of fresh buko or coconut water, with some sugar, milk, and ice cubes.
This refreshing drink will help you survive the hot weather in the Philippines. If you are looking for a healthier version, you can ask if they have fresh buko juice without extra sweeteners, and drink the refreshment straight from the shell.
Coconut milk is actually quite sweet on its own, so it doesn't really need the sugar, but when in the Philippines we drink coconut water the way they do.
Iskrambol
Iskrambol, which comes from the phrase "ice scramble," is another popular Filipino street refreshment, which consists of shaved ice, sugar, milk, extract and pink food coloring.
Popular during summer, they are quick to prepare and sometimes topped with chocolate syrup, small marshmallows, chocolate chips, or other sweets.
While this may have similarities with other country's version of shaved ice, the Filipino version is definitely my favorite.
Sago't Gulaman
This is probably the most popular drink on the list. It is also one of the most recreated drink in the Philippines, as you will find different variants of this from town to town.
Basically, sago at gulaman, or tapioca and gelatin in English, is a sweet drinks with crushed ice, tapioca and cubed gelatin. In a hot tropical country, like the Philippines, where it is sunny 70% of the year, this sweet, colorful drink is a perfect refreshment that will help you survive the hot weather.
CONCLUSION
Filipinos love eating. In fact, they also like seeing other people eating that when you visit their household, the first question you will get is, "Have you already eaten?"
If not, prepare your appetite for some culinary adventure, as they don't like food being left on the table! Aside from having some of the best beaches in the world and endless things to do, street foods in the Philippines are very interesting and worth trying out. Hopefully, this list guides you in finding which delicacies to try on your trip.
Have you been? What were your favorite street foods in the Philippines that you tried? If you have other question regarding this topic, don't hesitate to leave a comment in the box below.
Like this post? Why not save it to Pinterest?
FOLLOW US on Pinterest, Instagram, Facebook for more great travel inspiration and tips.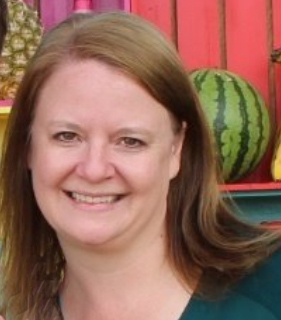 Laura Lynch, creator and writer of Savored Journeys, is an avid world traveler, certified wine expert, and international food specialist. She has written about travel and food for over 20 years and has visited over 75 countries. Her work has been published in numerous guidebooks, websites, and magazines.