💲Everyone loves a discount! GET 10% OFF your Bluffworks purchase, exclusive for Savored Journeys readers. Use code SAVJOUR10 at checkout. CLICK TO SHOP
MOTT & BOW: 10% Off Orders Below $150 or Free Beanie/Scarf With Orders $150+

The Perfect Jean: Get 15% off your order with our exclusive coupon code SJ15 at checkout.
When the things in your wardrobe aren't right for your upcoming summer trip to Europe or beach vacation in Cancun, it's time to go shopping for stylish travel clothes to take with you. The type of travel clothes we prefer are lightweight, comfortable, flexible, and versatile – but still stylish.
There's no reason to give up style when you travel. You don't have to reduce your wardrobe to beige pants and shapeless dresses. There are far better ways to fill your travel wardrobe. Below are a few of our favorite travel brands and styles. We only include versatile options that can be mixed and matched and paired with layers.
Mix and match is the name of the game in travel. If you're looking to streamline your travel wardrobe with versatile, stylish pieces that will help you cut down on luggage, there are some great options below.
These are travel clothes that I personally wear on our trips. They've been tested and approved by me, so you can be assured they meet our high standards.
Find the best travel purse, and our most recommended carry on luggage, guaranteed to fit in the overhead bin. We have lots of other packing recommendations. See all of our travel gear reviews.
How to Choose the Best Travel Clothing
We've come to understand that the best clothes are quality clothes: they use the best fabrics that don't scratch, snag or pill, they have extra features like hidden pockets and secure zippers, and they are designed and constructed well so they lay right and don't become annoying. We've come to rely on a few favorite travel clothing brands for reliable, high-quality travel clothes.
Our favorites are Bluffworks, Arc'teryx, Mott & Bow, Columbia, SCOTTeVEST, Free Fly Apparel, Unbound Merino, and Aviator USA. When it comes to finding great travel clothes that are both functional and stylish, it pays to stick with the top brands that have proven themselves with reliable styles and great customer service.
Of course, you don't have to choose clothing that is designed for travel for your trips, but we have found that there are many benefits to choosing travel-specific clothes.
They're typically lighter and streamlined so they pack down well.
They are made with technical fabric that wick away sweat, prevent sun exposure, and provide flexibility for activities.
They often don't wrinkle when packed and dry quickly when washed by hand.
They are made with functionality in mind and often have hidden pockets and special features built in like sunglasses wipes and even bottle openers.
Get 15% Off Your First Order at Free Fly
Save Between $5 and $115 on Unbound Merino Bundles at UnboundMerino.com
Creating a Versatile Travel Wardrobe
For most every day travelers there are a few things you really can't go without. If you buy the right set of travel clothing, you won't need many items. They will be multi-functional enough to be mixed and matched for all situations, like dining out at a nice restaurant, hiking, airplane travel, etc.
For women, we recommend stocking your travel wardrobe with the following versatile items: (Click the links to jump down to our recommendations below)
Best Travel Clothes for Women
Women's Travel Pants / Women's Travel Jeans
Probably the most versatile of all the pants we've reviewed, the Bluffworks Ponte pants can be worn in almost any situation. They are the closest to stretch pants – reminiscent of yoga pants, but thicker – and definitely the most comfortable to wear. As Bluffworks puts it, they are "Athleisure meets business casual".
Pull them on like leggings – no zipper or clasp – and The material is a tightly woven double-knit fabric that's soft and naturally wrinkle resistant – perfect for long flights. They also have anti-mocrobial properties so you can wear them more than once between washes – perfect for a long weekend getaway. You can wear them out walking around during the day and dress them up with a nice shirt – perhaps the Bluffworks Azores blouse – for a classy dinner date.
If anything, they almost look too nice to wear for adventure travel, because of their sleek, soft fabric. While they fit in better for the office or museums and afternoon tea stops, I'd definitely still wear them hiking because of their stretch and comfort.
---
I'm a sucker for a good pair of jeans, and I've definitely found that at Mott & Bow. I actually have a few pairs of these jeans, both in the boyfriend fit, which is a modern slim fit with a mid-rise that's not baggy like some boyfriend fit jeans are. Pair them with Mott & Bow t-shirts for the perfect pairing.
They are a nice medium weight demin that's soft and flexible, so they don't feel like they're painted on and won't allow for easy movement. They do have some elasticity to make them moveable, but they don't get baggy with repeated wear, which is great because I often take only 2 pairs of pants for a 7-day trip.
I also really like that the sizing is really accurate. Unless you're between sizes, you can definitely order your regular size and not worry about them fitting. Both pairs I own fit me exactly the same.
The jeans can be machine washed in cold water, inside out. You can tumble dry them or hang dry, which is what I do when I'm traveling. I do go quite a few wears between washes usually. They don't need to be washed with every wear.
They come in mid-rise and high-rise skinny, slim boyfriend, and mom jeans. Colors are Dark Blue, Medium Dark Blue, and Medium Blue, Medium Light Blue, and Light Blue.
Key Features
NYC-based clothing company
Super comfortable
23% elasticity for comfort and fit
Stylish, modern cut
Fit true to size
Don't stretch out with repeated wear
---
These pants are made with 97% Nylon and 3% Spandex. The four-way stretch design with reinforced knees makes them really comfortable to move around in, so they're great for all types of travel situations. I find them to be fairly wrinkle-free and quick to dry.
There are two pockets in the back with flaps sealed with silver buttons, plus a secret hidden pocket on the top right leg, which you can see fairly well. The front closure consists of a zipper and two silver buttons. Aside from being really durable, breathable and water resistant, the Halle travel pants also have a roll-up feature, so you can easily turn them into shorts. They come in three different lengths and it's important to get the one that fits you right.
---
Aviator travel jeans and even better than wearing your most comfortable pair of leggings. They fit like skinny jeans, and have all the great features, like zippered and hidden pockets, but they feel like leggings. The features of these jeans are what led them to be called the "best travel jeans in the world" by USAToday.
They have six internal pockets – one pocket in the back is zippered for added protection, and one pocket is large enough to fit a cell phone. They are made from a material that is breathable and cool. I was recommended not to put them in the dryer to extend their life, but it's not a problem because they dry very quickly.
Shape recovery is great – I've worn them for three full days in a row and haven't had an issue with them stretching out. I own a few pairs. I have the Skinny in Dark Indigo and the Slim Straight in Jet Black. I have to say my favorites are the Slim Straight. They fit well. The material is amazingly soft and luxurious. They are a dream to wear.
---
One of my favorite skorts for traveling is from Jack Wolfskin. It comes in dark blue and dessert green. The waist is a comfortable elastic with drawstring. The inner short is a lightweight mesh that is silky.
The skirt is a light, soft textured fabric, with active moisture management and odor inhibiting properties. The material also has a UPF 40+ sun protection built in. If you're a light packer, you can be confident that this skirt will suit many occasion and it doesn't wrinkle easily. There are two regular pockets. This is the most comfortable skirt (skort) I own. I love the built-in shorts.
---
I'm a little bit addicted to these Mott & Bow t-shirts. They are super soft and very lightweight, plus just the right length. I can easily pack 5 of these shirts in a very small space, leaving room for other essentials like another pair of shoes. They come in a whole bunch of different colors, so you can really mix and match.
If you buy them in a 3-pack, you save about 10%, and in a 6-pack you save about 17%. Definitely worth it, especially since each pack has all different colors. They also come in short or long-sleeves.
Pair them with the Mott & Bow jeans featured above and you have a really great wardrobe for travel that's simple to pack and really comfortable.
---
I've really been loving this Unbound Merino wool t-shirt. The 100% Merino wool is what makes it unique from other t-shirts. The material is a little more robust and soft than cotton shirts and it has these amazing properties that help it wick away sweat and keep the shirt smelling fresh longer, so you don't have to wash it as often. That's great for light packers like me. I can wear it 3-4 times before washing it.
You can buy it in 6 different colors, from XS to XL. It pairs really well with their leggings, pants, and shorts. I would definitely recommend buying them in a bundle of 3 or 5. It's a good deal and you're going to want more than one.
Save Between $5 and $115 on Unbound Merino Bundles at UnboundMerino.com
---
This is one of the best t-shirts I've worn in a long time. It's perfect for travel because it's moisture-wicking and odor-resistant, and it dries fast in case you need to wash it in the sink on a long trip. But where other travel t-shirts fail to look stylish and "non-technical", this one excels.
The fit and cut are very flattering and it comes in great colors, like ice blue and dark crimson, as well as black, white and grey. There's a V-neck and round-neck version. I love that the material is super soft.
I have the Ice Blue color, which matches well with just about everything. It's a thick enough material to not be see-through. I also think it's the perfect length, with ample stretch.
Bluffworks also has a long-sleeved t-shirt with a similar style and the same soft fabric.
---
Whenever a piece of clothing can do double duty, I'm happy. The Azores blouse from Bluffworks is perfect for travel because of its wrinkle resisting, odor controlling fabric that's both breathable and lightweight.
But it looks like a nice silk blouse you'd wear to the office. You can easily wear this shirt on a hike or to a nice restaurant for dinner. There are three features to this shirt that I think makes it stand out from similar shirts.
The material has a good amount of stretch, so it feels so much more comfortable than a silk blouse.
The cuffs also have a lot of stretch, so you can pull up the sleeves and they'll stay put, rather than constantly falling down.
There's a tiny hidden snap at the top to keep the shirt from gaping open at the chest.
The shirt comes in three colors currently – white sand, pale rose and inky navy. I have the pale rose color, which is actually a very nice light shade of pink. It's so easy to dress up and down to suit the occasion and it's so lightweight that it takes up nearly no space in my travel backpack. Another clear win for women's travel clothing.
---
I really like the long-sleeved Blair Tunic from Woolx as a versatile travel wardrobe item, particularly in colder weather. It's easy to pair with their black leggings, and it can be dressed up with a scarf for evening, but also provides casual comfort during the day or on a hike.
The reason I like the long sleeves so much is that you can wear it with the sleeves down, for a dressier look, or for cold mornings, and then you can roll up the sleeves during the day or to make it more casual. They do have a short-sleeve version as well.
The material for this shirt is Merino wool, so it has a lot of great properties that are perfect for travel. It's a breathable, moisture-wicking fabric that also provides sun protection, is anti-microbial, and also lightweight. It also looks nice enough to wear to dinner.
---
I love this Daisy Dress. It's got more pockets than you'll know what to do with. It comes in three colors: black, navy, and plum. I have the navy. I love it so much because it's stylish, comfortable and functional, which is a lot to ask of a travel dress. I haven't found another that I like as much as this one.
I can wear it for all occasions – just casually while walking around during the day, or dressed up for dinner, or to a show or play. It's an all-around great dress. Like I mentioned earlier it has 8 pockets, some with zippers (like the one in the back), where I can stash a few things to keep my hands free.
The material is super soft and breathable, with 65% bamboo to help regulate body temperature to keeping you cool and comfortable. I've found that it doesn't wrinkle easily and it's really easy to care for.
Other items I really like from SCOTTeVEST are the Fireside Fleece Vest and the Suzie QZip Sport – a high performance fabric pullover.
---
The Aries Wrap Dress is so lightweight and airy, it's perfect for a nice spring or summer day walking around the city, going wine tasting, or visiting the farmer's market. It's such a nice fit, with the wrap covering side to side and the belt able to be tied in the front or back.
Here's a really cool perk of this dress for travelers – there's a hidden credit card pocket in the neckline and another in the waist that's actually big enough to hold your phone!
As Bluffworks suggests, it pairs equally well with a jean jacket and sneakers or a blazer and heels, so you can wear it whenever, where ever. I love that kind of versatility for travel dresses.
---
One of the most important things to look at in a travel dress is the material. For it to be really versatile, it needs to be a breathable, flexible material that preferably has wicking properties. This Mountain Warehouse Santorini Wrap Dress delivers on material, plus it's eco-friendly.
It combines the comfort of cotton with moisture properties and a quick drying fabric, too. Another thing I like about this dress is the UV protection. It's proven to protect up to UPF 50.
The fit is nice and comfortable, and it looks great for any occasion – whether you're just walking around the city or going out to dinner. You can dress it up with a scarf and heels, or keep it casual with sandals.
The dress comes in 4 different colors with patterns in sizes 6-28. I have this wrap dress and one of their Orchid Patterned dresses and I take them on every trip I go on. They're lightweight and easy to pack.
---
I don't often wear jean dresses, but I wanted to try this Aviator Chambray dress because it looked really comfortable. I wasn't wrong. It's a great cut that fits really well and is pretty comfortable, even with the sleeves rolled up.
It's a little more bulky than I usually will pack for a trip, but it can do double duty as a jacket over pants, or a beach cover up. It has two side seam pockets with zippers, a tie belt, and a breast pocket for convenience. I'd recommend ordering your regular size. Aviator also recommends you could order size smaller if you like a more fitted look.
---
There are so many things to like about these cropped pants. They are super lightweight and breezy, so they can hold up to really hot sticky weather in Europe in the summer. They also have a 50+ UPF rating, which is a huge added bonus.
The quick-dry fabric is great for light packers who don't mind doing some sink laundry. They don't come out wrinkly and they're dry overnight.
I also like the wide elastic waistband. It's stretchy enough not to feel like it's cutting into your circulation when you're sitting for long periods of time on a flight and it has a drawstring, to tighten, if you want. They're really quite comfortable and versatile – great for just walking around or even for hiking.
They come in a bunch of nice neutral colors too, so they can be paired easily. I would recommend sizing up, as I found the calf of my usual mediums were a bit tight.
Get 15% Off Your First Order at Free Fly
---
Columbia's Anytime Outdoor line is great for travelers. I really like these capris, but I also really like their pants. The material is very soft and lightweight. It's got a bit of stretch so it's easy to move around, but they don't lose their shape.
They are probably the most comfortable pair of capris I have. I would wear them every day if I could.
The drawstring isn't really necessary as long as you get the right size, so I've removed it. It felt like it was always in the way. None of the pockets have zippers, but the back pocket does have a Velcro closure.
Another drawback is that the material does pill quickly once you start wearing them – mostly in the crotch. It doesn't make them any less comfortable, but it would be nice if that wasn't an issue.
---
Lightweight Travel Jacket
A vest has great functionality for fall and winter, when you're not quite chilled enough for a full jacket, but you're looking to keep your core warm. This Fireside Fleece Vest is a great investment as a travel jacket, because it's got both form and function. There are no less than 15 strategically placed pockets in this vest.
I have the charcoal color which I feel goes with just about everything I own. I wear it over a long-sleeved shirt most of the time. It's a bit heavy (with all those pockets!), but it's well fitted and sleek, so no one's going to notice that you have a bunch of stuff tucked away – keys, cell phone, wallet, chapstick, sunglasses, even a tablet! There's a place for it all.
The vest is also very soft and warm. The fleece is quite cozy. It's 100% polyester fleece and it's machine washable.
---
This lightweight hoodie is great for cool nights. It's a thin t-shirt material, so it's not providing a lot of warmth, but just enough protection from a breeze on a cool summer night. It has a UPF 20+ rating so it's great to cover up with in the sun. The crossover hood covers your neck well, and there are thumbholes in the sleeves.
I've paired this with Free Fly's Cropped Pant. They are both very lightweight and breezy and perfect for a walk on the beach in the sun, or for wearing out on the water. It'll keep you cool and covered.
It comes in 9 different colors (as of writing) and a large range of sizes. If you buy your usual size, you'll likely find that it's a bit loose, but it does shrink a little when washed. I don't recommend tumble drying it.
Get 15% Off Your First Order at Free Fly
---
The Arc'teryx Atom Hoodie is one of the best lightweight travel jackets I've owned. It really lives up to its name in that it's super light and can easily be stuffed into a backpack while traveling. Just because it's light doesn't mean it's not warm. It has a thin layer of internal insulation, topped with a super soft outer layer that is water resistant and protects against wind.
The hood is treated with a water repellent and it's insulated, so you can trust it will hold up in all conditions. Really, it's perfect for mild conditions where you just need a light layer to keep warm, but you don't want to carry around a bulky fleece or jacket.
CONCLUSION
The clothing you take on vacation needs to be lightweight and easy to mix and match, so you can get the most out of your luggage space. We love these versatile and stylish travel clothes to form a wardrobe that can go anywhere with you.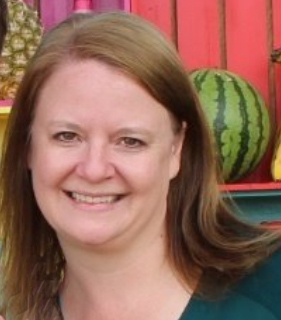 Laura Lynch, creator and writer of Savored Journeys, is an avid world traveler, certified wine expert, and international food specialist. She has written about travel and food for over 20 years and has visited over 75 countries. Her work has been published in numerous guidebooks, websites, and magazines.