Sydney is one of those cities that has likely already captured your heart before you even set foot there. We've all seen enough photos of the Sydney Opera House and harbour to know it's stunning and we want to go there. Well, let me assure you that you'll feel the same way once you land and start acquainting yourself with the vibrant and wonderful city of Sydney.
If you're headed there for a vacation, whether it's just a few days or a few weeks, you'll find there are many things to do, from surfing and beach walks to eating amazing food and catching sunsets from rooftop bars.
We've put together a guide for you to quickly see the top things to do in Sydney, as well as where and what to eat and drink, and where to stay.
Getting to Know Sydney
Whenever anyone I know has traveled to Sydney, they come back singing its praises, telling about how magical it was and how they can't wait to return. There is something alluring about Australia in general, but Sydney in particular seems to win the hearts of travelers the most.
There's the unsurpassed beauty of the Harbour with the iconic Sydney Opera House, the white sand beaches that surround the city, the heaps of delicious food and wine, and countless other reasons to fall in love with this city.
Wondering when the best time is to visit Sydney? Take a look at this month-by-month guide on the weather and events in Sydney. With over 300 days of sunshine a year, you'll at least be guaranteed sunshine.
Here are a few more Sydney facts you might find interesting:
Sydney is the largest city in Australia and receives over 10 million international and domestic visitors each year.
According to the Guinness World Records, "the Sydney Harbour Bridge is the widest long-span bridge and tallest steel arch bridge in the world, and the 5th longest spanning-arch bridge.
The Sydney Fish Market is the largest market in the Southern Hemisphere and the world's 3rd largest fish market.
The Sydney Opera House is obviously one of the city's biggest attractions, along with Darling Harbour and the many beaches. Here is a big list of things you must do in Sydney (required to say you've truly been to Sydney). Read this post for a few of the most stunning, lesser known spots to explore in Sydney.
Surfing in Bondi Beach (see other great things to do in Bondi)
Kayaking the Middle Harbour – book this tour.
Climbing the Harbour Bridge
Walk from Bondi Beach to Coogee (see below)
Walk through the Royal Botanic Garden (see below)
Sydney Harbour dinner cruise – book this tour.
Beer crawl in The Rocks (see below)
Explore Darling Harbor
Visit the Taronga Zoo – book this tour.
Take a ferry to Manly Beach
Walk around Hyde Park
Sit in Mrs. Macqairie's Chair (see below)
See the Sydney Fish Market
Climb up the Pylon Lookout (see below)
Look around Paddy's Markets
Our Favorite Sydney Activities
Bondi Beach to Coogee Walk
This walk is absolutely a must when visiting Sydney. It's a 6km paved path that winds its way from Bondi Beach to Coogee, passing by a number of small beach areas along the way. The path isn't too strenuous, though there are a few steeper spots. You can go at your own pace, stopping for breaks as often as you want.
When we walked the path, we noticed that a lot of people were doing it the opposite way, from Coogee to Bondi. Either way, it offers really spectacular views along the ragged cliffside. You'll even see the Bondi Icebergs Club, which is one of the coolest pools in the world.
The Pylon Lookout
As we mentioned already, the Sydney Harbour Bridge has the widest span and the tallest steel arch of any bridge in the world. It was a major feat to build back in the 1920s. You can learn about the building process, and the incredibly risk the workers took, from the museum housed inside one of the pylons of the bridge.
It's another unique way to see the bridge up close and have a birds-eye view of the harbor (if you don't want to pay the exorbitant rates to climb the harbor bridge). It's open 7 days a week 10am-5pm and costs $15 AUD to get in. There are 200 steps to get to the top, but there are also 3 levels in between with displays and information about the building process.
Royal Botanic Gardens
Walking through the Sydney Botanic Gardens is free. It's unlike some city botanical gardens that have indoor protected plants. This garden is almost entirely outdoor and it's huge. You are encouraged to walk on the grass, touch the plants, smell the flowers, etc.
There's a lot of learn about the plants and trees, but there's also just a lot of fantastic open outdoor space to enjoy. Be sure to check out Mrs. Macquarie's Chair at the tip of the park (great view from there!) and stay for a little relaxation on the Harbour View Lawn.
Tours to Book:
Where and What to Eat in Sydney
Before we jump into where to eat, we should learn what foods are considered uniquely Australian. You've probably not heard of too many Australian dishes. There's the Aussie meat pie and Lamingtons (little cakes)… But forget about all that. It's most likely that you won't come across much "Australian food" during your time in Sydney.
Instead, you'll have your pick of Asian cuisines – lots of Thai, Japanese, Chinese, Vietnamese options are available throughout the city. You'll also find a lot of seafood restaurants and quite a few fine dining restaurants with new modern cuisine.
Nomad
One of our favorite restaurant experiences in Sydney was at trendy, modern restaurant. Nomad, located in the Surry Hill district, has a great atmosphere and the cocktails and food bump it up an extra notch. You can sit at the chef's table and watch the action taking place, which is always a bonus for me.
Ester
Our second recommendation for trendy, modern food is Ester, in Chippendale. You can order the chefs menu or choose a la carte. I'd go with the chefs menu unless you don't feel very hungry. You're going to want to eat everything they bring you. The standout for me were the sauces. Every dish we had came with a sauce I wanted to lick off the plate when we were done eating.
Bennelong
For a unique dining experience, we recommend Bennelong, which is located in the Sydney Opera House. The menu is 3-courses at dinner. If you'd rather do it a bit more casually, we recommend stopping in at their bar and choosing from their separate bar menu instead.
Quay
If you're interested in fine dining, Quay should definitely be on your radar. The views of the harbor from the floor to ceiling windows are spectacular.
World Square Shopping Center
You might think we're mad for suggesting you eat at a shopping center, but you will thank us once you see it. The World Square shopping center is jam packed with great food options. This is where you'll find Din Tai Fung, Burger Project, a Guzman y Gomez, The Cidery Bar & Kitchen, Ramen Zundo (really good!), plus tons of other options. It's not a fast food hall. It's a whole bunch of separate restaurants.
Opera Bar
One of the best places to have a drink in the city is at the Opera Bar, located right in front of the Sydney Opera House. It's has a beautiful view and there are always lots of people around to make it a fun and exciting environment. Just watch out for the seagulls, who will swoop in and grab your food from your plate before you even notice.
The Rocks Beer Crawl
The Rocks is a fun district of Sydney that you should hang out in regardless of whether you do a beer crawl or not. It's trendy and fun, with lots of great restaurants and bars. We recommend hitting up a few of the breweries/pubs in the area. We spent around 3 hours there at 3 different bars. Start at the Glenmore Hotel which has a great rooftop terrace, head next to The Hero of Waterloo – a proper pub with heritage landmark status, then make a final stop at Lord Nelson Brewery for a taster paddle of their latest brews.
A tour you may enjoy:
Sydney The Rocks Historical Pub Tour with Drinks and Dinner
Continental Deli Bar & Bistro
Located in Newtown, Continental Deli is a cozy bar serving cocktails in a can. They have a Can-Hattan, a Cosmopoli-tin and a Mar-tinny. Don't shy away from the modernity – they're very good! It's not the only cocktails they serve, by any means. You can request just about anything you want from the skilled bartenders. They also have a curated list of suggestions, if you aren't sure what you want. If you're hungry, they have a menu of snacks, tinned fish, charcuterie, etc.
Hunter Valley Wine
You have to venture a little over 2 hours outside the city to get to Hunter Valley, home of some of Australia's best wines, for a countryside tasting tour, but there are dozens of great wine bars inside the city where you can try a glass of the Semillon Hunter Valley is most known for. The craft beer movement is going strong in Sydney, as well.
Sydney Beach Cafes
If there's one thing Sydnesiders take seriously, it's their cafés. Australians are mad about their caffeine and take coffee very seriously, so you can imagine that the cafe culture in Sydney is alive and well. One of the most popular cafes in Sydney, the Boathouse has a rustic feel and a beautiful view of Palm Beach.
If you are taking a ferry from Circular Quay for a day of beachside fun at Manly, don't miss Whitewater Cafe. Whitewater has a lovely interior and a carefully crafted menu.
CONCLUSION
Once you've checked out a few of the suggestions we've given above, you'll see why we love Sydney and surely it will become one of your favorite cities in the world.
Like this post? Why not save it to your Pinterest board!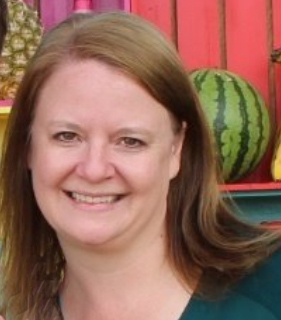 Laura Lynch, creator and writer of Savored Journeys, is an avid world traveler, certified wine expert, and international food specialist. She has written about travel and food for over 20 years and has visited over 75 countries. Her work has been published in numerous guidebooks, websites, and magazines.