Cuba is a beautiful country, in the city of Havana, the countryside, and the beaches. It's a highly recommended travel destination for anyone interested in seeing this incredible country that has been somewhat frozen in time for over 50 years.
Below we'll give you some helpful tips for visiting Cuba, whether you're an American visiting Cuba on a culture tour, or this is your first trip to Cuba and you're trying to prepare for the culture shock.
You might be considering a trip to Cuba now, when years ago it was not possible. With American travelers returning to Cuba, along with others from Canada and further abroad, we want to help you navigate this country and be able to plan your own trip, without the help of expensive packages.
From knowing which cities to visit to learning how the country has changed, and prepping for your trip, we've got you covered. If you're ready to visit but worried about finances, we've still got your back. Simply use the following strategies to enjoy a budget-friendly trip to Cuba.
Top Tips For Visiting Cuba
1. It Helps to Know Spanish
Overwhelmingly, travelers to Cuba report that you'll be more accepted if you speak Spanish—and that means you're more likely to be offered lower prices and to haggle successfully. Even if you don't have time to become fluent before your visit, learning a few key Spanish phrases will surely make the trip a little easier.
2. Don't Withdraw or Exchange Cash in Cuba
Cuba currently uses two types of currency: the CUC, which is designated primarily for tourists, and the CUP (the peso national), which is civilians' primary currency. (The government has announced plans to eliminate the dual currency system, but has yet to do so.)
For the most part, tourists will be dealing in CUCs, but budget-friendly travelers may want to keep a few CUPs on hand (more on that later). In either case, it's smart to exchange your money before arriving in Cuba—otherwise you'll incur a 10% penalty to exchange dollars to CUCs. Similarly, avoid using credit cards whenever possible, as fees are quite steep.
3. Plan for Exit and Entry
You'll be charged $25 CUC to enter Cuba, and another $25 CUC when you fly out of the airport. Go ahead and set aside $50 CUC before your trip so you aren't caught by surprise on the way in or out of the country. While you're at it, set aside another $20-$25 CUC for the taxi ride from the airport.
4. Take Advantage of Cheap Eats
Want to save money on food? Then seek out local establishments that operate on pesos (namely, street food vendors and peso restaurants). This can be a serious money saver—think the difference between paying $0.80 or $8.00 for a sandwich.
If you're staying in a casa particular (aka a private homestay), this is also a good place to eat cheaply—meals tend to be huge (meaning you can split one dish between two people) and less expensive than meals at touristy restaurants. Or hit up hotel buffets for a meal that will fill you up for around $8 CUC.
5. Pack your Own Snacks and Toiletries
Basic toiletries and medical supplies—think sunscreen, Aspirin, and contact lens solution—are either very expensive or totally unavailable in Cuba, so don't assume that you can pick up supplies once you've arrived. Instead, bring along any toiletries that you can't go without. Same goes for your favorite snack foods.
6. Plan for Wifi
It is possible to get wifi in Cuba, but it might be a bigger struggle to find a good connection than you're used to. Hotels and resorts have the best wifi, but what if you're staying at a casa particular?
If you purchase a NAUTA card, you can use it to access internet at the airport, public wifi hotspots, and hotels. You can pick one up at a ETECSA office and some hotels, though you might have to stand in line for it. A 5-hour card costs 125 CUP, and a 1-hour card costs 25 CUP.
You can also buy a Cubacel Tur SIM Card before landing in Cuba (ETECSA). When you arrive, pick up the card in Terminal 3 of Havana Airport at the Cubatur booth. You can also pick up the card at any of ETECSA's offices.
7. Getting Around
Cuba has designated tourist buses, like Víazul, that you can use to get around the island, however it can be quite expensive and difficult to figure out. Another option for tourists is to book a shared taxi or pre-arrange all your long distance travel with a tour company beforehand. We found that to be the most reliable, easy way to get around, though it can also be expensive.
To get around in the city, walking is the best option, particularly in Havana, or you can take a bicitaxi, a three-wheeled tuk tuk type of transport. You can find them waiting outside popular spots. Negotiate the rate before you get on.
8. Entertain Yourself on the Cheap
Standard opening hours for state restaurants and paladars are from noon to 11pm. Museums are usually open Tuesday to Saturday from 9am to 6pm, and many also close for an hour at lunch. Shops are generally open 9am to 6pm Monday to Saturday
Cuba has a vibrant nightlife scene, and you can drink for change if you stick to local establishments. A good rule of thumb: avoid any club that charges an entrance fee. If you're not sure where to go, ask your casa hosts or local street vendors for suggestions.
If the club scene isn't your thing, you can still find cheap entertainment in the form of museums, which typically charge only $1-2 CUC for entry. Just be aware that many museums charge an additional fee for anyone who wants to take photos.
9. Purchase Health Insurance
When you travel to Cuba, it is essential that you purchase health insurance. Everyone traveling to Cuba must have valid travel health insurance to be allowed to enter.
The easiest way to secure insurance that will cover you in Cuba is online. There are insurance brokers and comparison marketplaces where you can find the best plan and get what you need.
Also be sure to bring all medication you will need for the duration of your trip, because it's difficult to get some medicines. Even if you think you could possibly need it, bring it.
10. Beware of Drinking Water
Even in the swankiest hotels, drinking tap water in Cuba is not a good idea due to the risk of parasites. It is a good idea to check whether water has been boiled whenever you are offered it, whether in a restaurant, paladar or private house. The majority of tourist bars and restaurants offer bottled water, so stick with that if possible. Or stick to beer and a Cuba Libre when you can't get bottled water.
CONCLUSION
While Cuba may not be the cheapest destination around, there are plenty of deals to be had for the frugal traveler. You just learned how to visit Cuba on a budget, so you're good to go. Just remember: When in doubt, act like a local.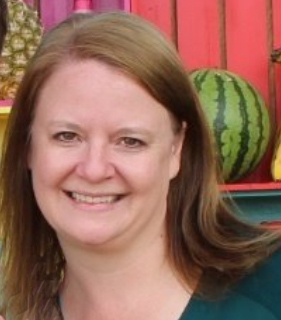 Laura Lynch, creator and writer of Savored Journeys, is an avid world traveler, certified wine expert, and international food specialist. She has written about travel and food for over 20 years and has visited over 75 countries. Her work has been published in numerous guidebooks, websites, and magazines.