Many travelers want to join in a tea ceremony when traveling to Japan. It's a cultural activity that is both educational and fascinating. We found the informal tea ceremony at Hamarikyu Gardens to be the perfect opportunity to learn about the tea ceremony, without the time and expensive of a full tea ceremony.
If you'd like to join in a tea ceremony in Tokyo, there are several options, though many last several hours, you have to book in advance, and they cost around $55! If you haven't planned ahead, or don't wish to spend that much, you can join in the informal tea ceremony at Hamarikyu Gardens whenever you want.
Japan Itineraries
If you have longer to spend in Japan, you can expand this itinerary to any length you wish.
Informal Tea Ceremony in Tokyo
The informal tea ceremony at Hamarikyu Gardens in Tokyo takes place every day, practically all day long at the adorable little tea house. The beautifully landscaped gardens surround Shioiri Pond, where the Hamarikyu gardens tea house can be found.
We recommend adding a stroll around the gardens to your itinerary. It's a gorgeous respite from the bustling city. If you're following our 3-day foodie itinerary of Tokyo, this is a stop along the way from Tsukiji market to Asakusa.
After a little walk through the Hamarikyu gardens, you can stop off at the tea house. If it's a hot day when you're visiting, like it was for us, you'll be happy to find that the little tea house is air conditioned inside (despite the sides of the house being wide open to the outdoors so you could walk around).
We paid the fee of 510 yen ($4.60 subject to change) for a cup of tea and a confection, called a wagashi, which has a special and traditional meaning in a Japanese tea ceremony. (Note that it also costs 300 yen to get into the park itself.) We were also given an instruction sheet. Then we took off our shoes and found ourselves a seat in the tea room.
Keep in mind that this tea ceremony differs from a real ceremony in that it's a sort of "do-it-yourself" version. The sheet they gave us was so that we could walk ourselves through the process that would take place at a traditional ceremony – one that would last a full day and consist of many steps and procedures that are very important and carry special cultural meaning.
At the Hamarikyu Gardens tea ceremony, things are done a little differently. You are free to read through the steps yourself. The process involved eating the sweet, performing the ritual steps for drinking the tea, and being thankful for the tea and the preparation of it.
Although it wasn't a performed ceremony, we had a fun time and enjoyed the setting of the tea house in the beautiful Hamarikyu Gardens. As it turned out, we were able to participate in a longer, more educational ceremony in Kyoto later in our trip that was a good supplement to this one.
I really don't think sitting through a longer ceremony is necessary to appreciate the reason for it and the tradition behind it. This informal setting was actually a perfect way for tourists to experience a tea ceremony in Tokyo.
If you're in Tokyo and looking for a tea ceremony in Tokyo that you can add to your schedule that doesn't require you to spend a lot and lets you maintain flexibility, this is a great option! It's really easy to get to, as well. 
Hamarikyu is a 10-15 minute walk from JR Shimbashi Station or a 5-10 minute walk from Shiodome Station, or as already mentioned – just a few minutes walk from Tsukiji Market. If you have more time in Tokyo and are looking for other things to do, why not take a tour of Tsukiji Market or go on an izakaya tour!
On a side note, if you're going to be visiting other areas of Japan besides Tokyo, I strongly recommend looking into buying a Japan Railpass before you leave home. They're available only to tourists, so have to be purchased from home in advance of your trip.
But if you're going to visit at least two destinations in Japan (like Osaka, Kyoto, etc), you will save significant money with the railpass over buying separate tickets. Travel in Japan is expensive. Why not do yourself a favor and save a little money.
Like this post? Why not save it to Pinterest?
FOLLOW US on Pinterest, Instagram, Facebook for more great travel inspiration and tips.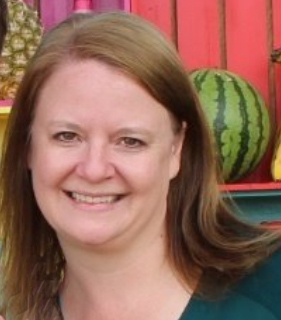 Laura Lynch, creator and writer of Savored Journeys, is an avid world traveler, certified wine expert, and international food specialist. She has written about travel and food for over 20 years and has visited over 75 countries. Her work has been published in numerous guidebooks, websites, and magazines.