One of our favorite things to do when visiting a country for the first time is a food tour. In my opinion, traveling for food is the best introduction to a culture and cuisine, and it gives you a chance to ask a local for recommendations that will introduce you to great local spots for subsequent meals. That's why we made it a priority to see the floating markets outside of Bangkok while we were there.
If you have enough time in Bangkok to devote a full day to the floating markets tour, you'll get to see at least two of the best ones, and it will give you a great overall impression. You'll try lots of food and see how things work in the countryside at the markets.
We took the Offbeat Floating Markets Tour with Bangkok Food Tours. You could also book this group floating markets tour or this private tour through Viator. You could do this trip yourself, but getting around would be pretty difficult, even if you had a rental car. I would definitely recommend a driver at the very least, but having a knowledgeable guide to share local information as you go along is very useful.
The tour was incredibly fun and we got to try some really great food, which is always a good thing. I loved the whole experience. Just being immersed in this world where people spend their day selling produce and food from a tiny narrow boat is an experience I'm glad I had.
I was really amazed at how resourceful these vendors were. They had cooking stoves and basically everything they needed right there within arms reach. It was seriously impressive to watch.
Heading to Thailand? Read about the floating markets of Bangkok and see our Essential Travel Guide to Bangkok. You can pack out your itinerary with these great things to do in Bangkok.
Floating Markets to See in Near Bangkok
Amphawa Floating Market
One of the largest, locally famous markets is Amphawa. This market is swarming with Thai's enjoying a day outside the city. While that certainly made this market feel the most authentic and exciting, it also added a bit of frenetic energy to the experience.
The lines to order food from the boats are long at times, but don't let that stop you from figuring out how to yell out the right thing to order before someone else steps in front of you. It's all part of the fun.
You may have barely enough room to elbow your way down the aisles, but after grabbing a couple of plates of food with your tour group, you can spend some time watching all the action or shopping at the many stalls along the walkway. We went off to have a cold beer in one of the bars nearby, which was an even more gratifying experience.
Amphawa market is one of the best spots to sample Thai snacks and sweets, and there are many boats along the canal selling barbeque fish and seafood. We had scallops, shrimp, crispy noodles with tamarind sauce and spicy fish cakes.
It's easy to go overboard with the food since it's so inexpensive, but it was all so delicious and well worth the full stomach at the end. (Read more about visiting Amphawa Floating Market.)
Maeklong Train Market
One of my favorite stops of the day was to the Maeklong Train Market. As you can tell from the name, it's not a floating market. But it has an intrigue all its own. Definitely one you must see.
Eight times a day, a passenger train rolls through the market, requiring the vendors to take down their awnings and rearrange their food so it doesn't get smashed under the train. The market has become even more popular over the years due to the fact that a train runs directly through it.
Tourists are understandably drawn to the intrigue of it all. Watch the train arrive in our video. You won't believe it.
I'll always remember Maeklong market as the place I fell in love with Mangosteens. I didn't even know they existed before coming here, but we left with a bag full of them and coveted every last one.
The fleshy white inside resembles the sections of an orange, and they are the sweetest, most delicious thing I've ever eaten. If you see mangosteens at any market in Thailand, I suggest you buy a bunch. You can thank me later. They're really a treat. And super unique for those of us who've never seen them before.
Tha Kha Floating Market
Another floating market you might get to explore is in the province of Samut Songkram, also known as the last Venice of Thailand, because the canals and waterways spread like fingers through the countryside. The Tha Kha Floating Market is located here.
There are at least a dozen vendors cooking, preparing and selling a large variety of Thai foods from their boats along the canal, and a few more selling their wares from surrounding stalls.
It wasn't what we expected a "floating market" to be like, but it had a lot of charm, and most importantly, there was plenty of food to try. We had a Thai-style omelet called Khai Jiao and an eggy Phad Thai with tofu for breakfast. And of course we washed it all down with fresh coconut milk.
These are just a few of the foods you can find at the Tha Kha floating market in Thailand. The vendors were selling bags full of jack fruit, durian and other tropical fruits and vegetables. Many of them had cook tops right in their boat on which they made all kinds of hot food.
The crowds grew as the morning went on, and eventually the best vendors had lines of people waiting for their turn.
At the market, there are also many stall that are not on the water. We walked around and tried individual items that were being sold around the market. We found everything from chicken skewers, to pieces of smoked sausage, to various candies.
Our favorite were these savory, crispy little parcels often called Thai Golden Bags that resembled spring rolls wrapped up like a bag of money. I could have eaten a million of those parcels. They were crispy on the outside and full of vegetables on the inside.
The sweet and spicy sauce that went with them was the perfect accompaniment. Not far away from the floating market, and only a 20 baht boat ride through the canals, we visited a palm sugar "factory" that has been run by one family for many years.
We learned how they harvest the palm sap, how it goes through numerous gradually heated boiling sessions before being refined enough to mold into the sugar forms we buy in the store. We even got to buy a few little bars of sugar to take home with us.
Bang Noi Market
The next place we visited was Bang Noi market. Apparently, this area of Thailand produces the best mackerel, so we tried some mackerel fried rice (pictured above) with a couple of spicy red birds eye chilis in it, that we tried not to chop directly into, lest we burn all feeling from our mouths. Those little guys are HOT.
We also came across a unique fruit with bright red flesh inside a hard orange shell that we'd never heard of, called Quả Gấc. They were selling the juice in small plastic containers so we tried one and were immediately saddened that we'll never be able to find Gac juice at home! It was incredibly good.
The fruit itself (pictured above) is a bright orange with spikes on it. Inside are sections of red fruit that you can eat. The juice is known to be very healthy.
CONCLUSION
If you're hanging out in Bangkok and love food, you really should check out the tours offered by Bangkok Food Tours. You can thank me later. If you want to check out the floating markets of Thailand and the Maeklong Train Market.
Besides this tour, there are, of course, dozens of great things to do in Bangkok. If you're looking for a few, check out our post on 11 Great things to do in Bangkok.
Where to Stay in Bangkok
Some of my favorite places in Bangkok are along the riverside. It's a very convenient area for getting around and there are fantastic hotels in that area. Siam is the most central location for tourists looking to do the main tourist activities.
Sukhumvit has a more local feel and is closer to some of the street food destinations for dinner. You can read reviews or book directly using our affiliate links below:
Like this post? Please share it on your Pinterest board.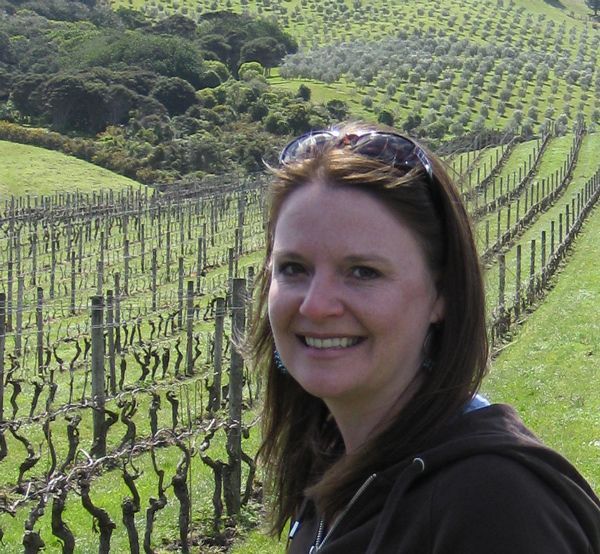 Laura Lynch, creator and writer of Savored Journeys, is an avid world traveler, certified wine expert, and international food specialist. She has written about travel and food for over 20 years and has visited 70+ countries.